/* **************************caracteristicas************************** */?>
/* **************************acabados************************** */?>
Descrizione
Tubolare in estruso di alluminio con basamento in fusione di alluminio verniciato con verniciatura epossidica al forno . Adatto per uso esterno e interno . Non include il piano .
Peso: 6.88 Kg
FINITURE
Piede in alluminio dipinto epoxy con supporto fisso realizzato in fibra di vetro.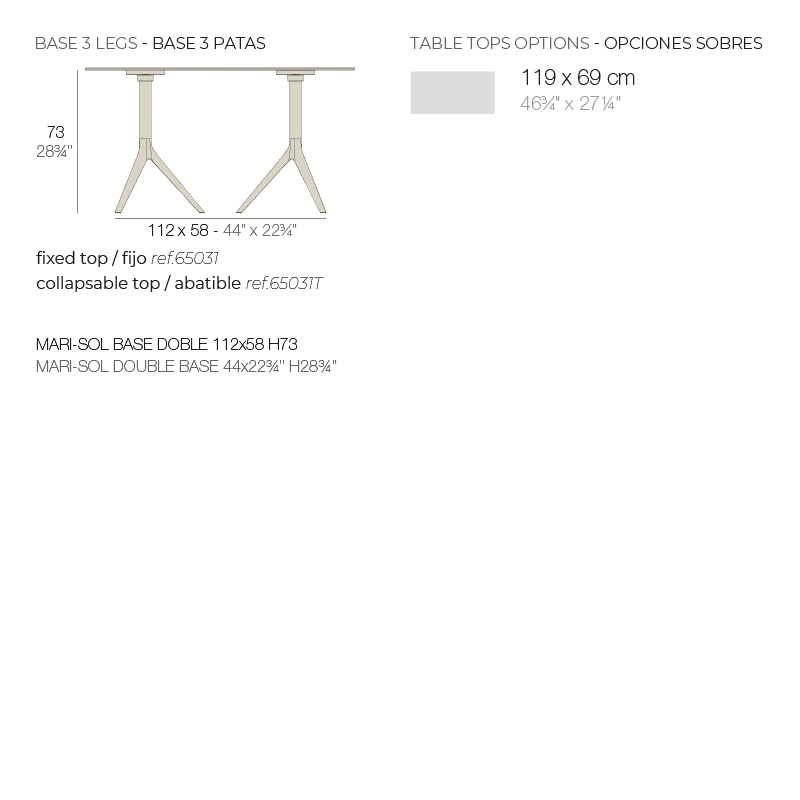 Piede in alluminio verniciato con verniciatura epossibile con supporto abbattibile 90° in poliammide con fibra di vetro
TABLEROS
HPL - FULL WHITE
Ref. 66408B
HPL full white
Hpl bordo nero
/****Enchufes****/ ?>
/* opciones ***********************/?>
/* **************************instrucciones************************** */?>
eugeni quitllet
The Catalan designer Eugeni Quitllet was born on 17th April 1972 in Ibiza. He graduated from 'La Llotja' art school in Barcelona. Through his creative vocabulary he exceeds simple relationships between function and style unveiling innovative objects. Between drawing, sculpture and contemporary archaeology, Quitllet literally reveals silhouettes hidden in the material, extremely visual skeletal objects elegantly master fullness and emptiness often with a touch of humour: the Masters chair combines the 3 contours of legendary seats by Eames, Saarineen and Jacobsen, the K Ray lamp is an organic UFO, a network of veins hol - lowed out of the material which results in an object suspended in a frame, his signature method prevalent naturally in several of the designer ' s projects: the Shine vases, the Light Air lamp, the 0'Clock lamp, without forgetting the O Ring watch, a hole in time in the true sense, best seller of the brand Fossil modernising watchmaking codes. Eugeni Quitllet is a design world freak capable of devouring the whole of our environment in his own way to serve it up to us transformed .
Login Form
Please fill-in your data