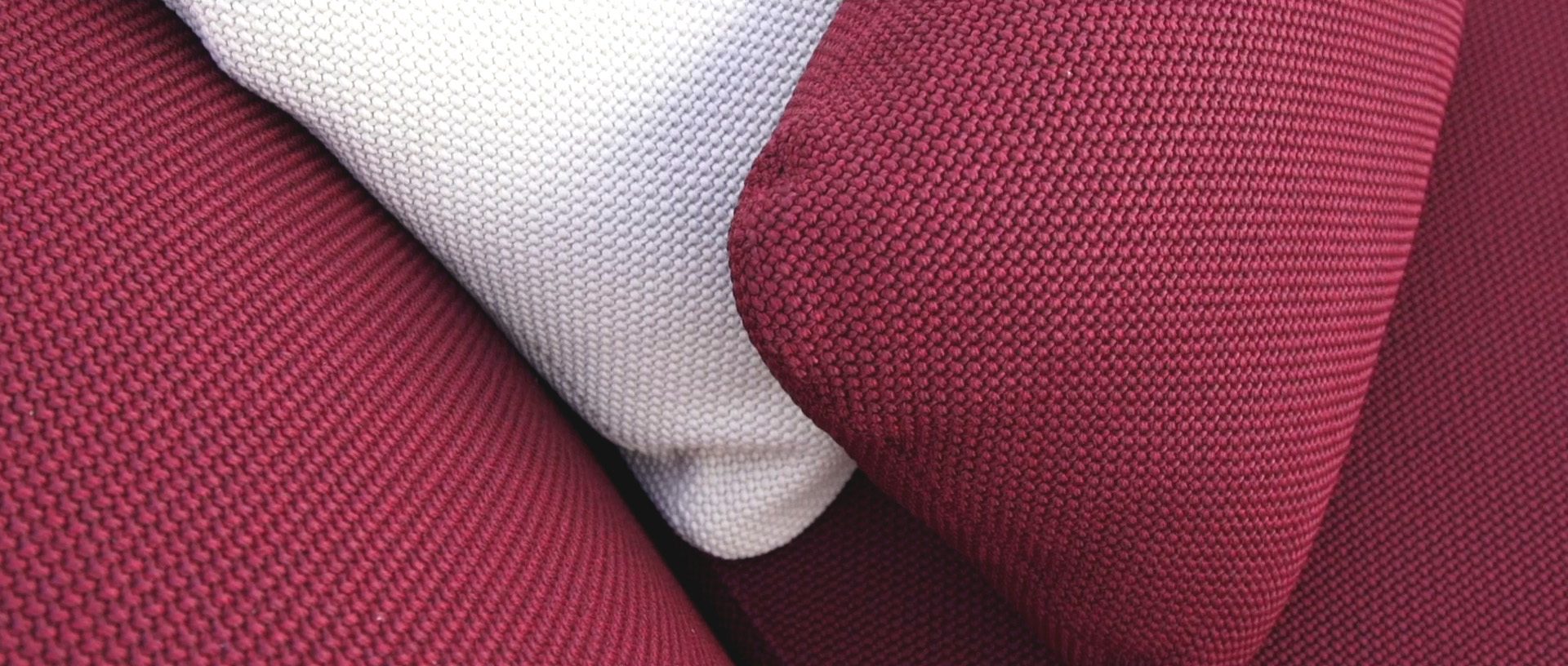 Vondom Finishes
Discover the wide variety of design finishes we offer for our collections
Wide variety of fabrics
Vondom design furniture upholstered with our fabrics allows any environment to be given a touch of sophistication and freshness.
We offer fabrics with extraordinary levels of performance, durability and design. Made and approved to withstand the toughest outdoor conditions.
Anti-stain treatment, waterproofing, UV resistance, cold cracking and mould spore resistance ensure that our furniture can be used in all outdoor spaces and areas with high humidity and chlorine, such as spas and indoor swimming pools.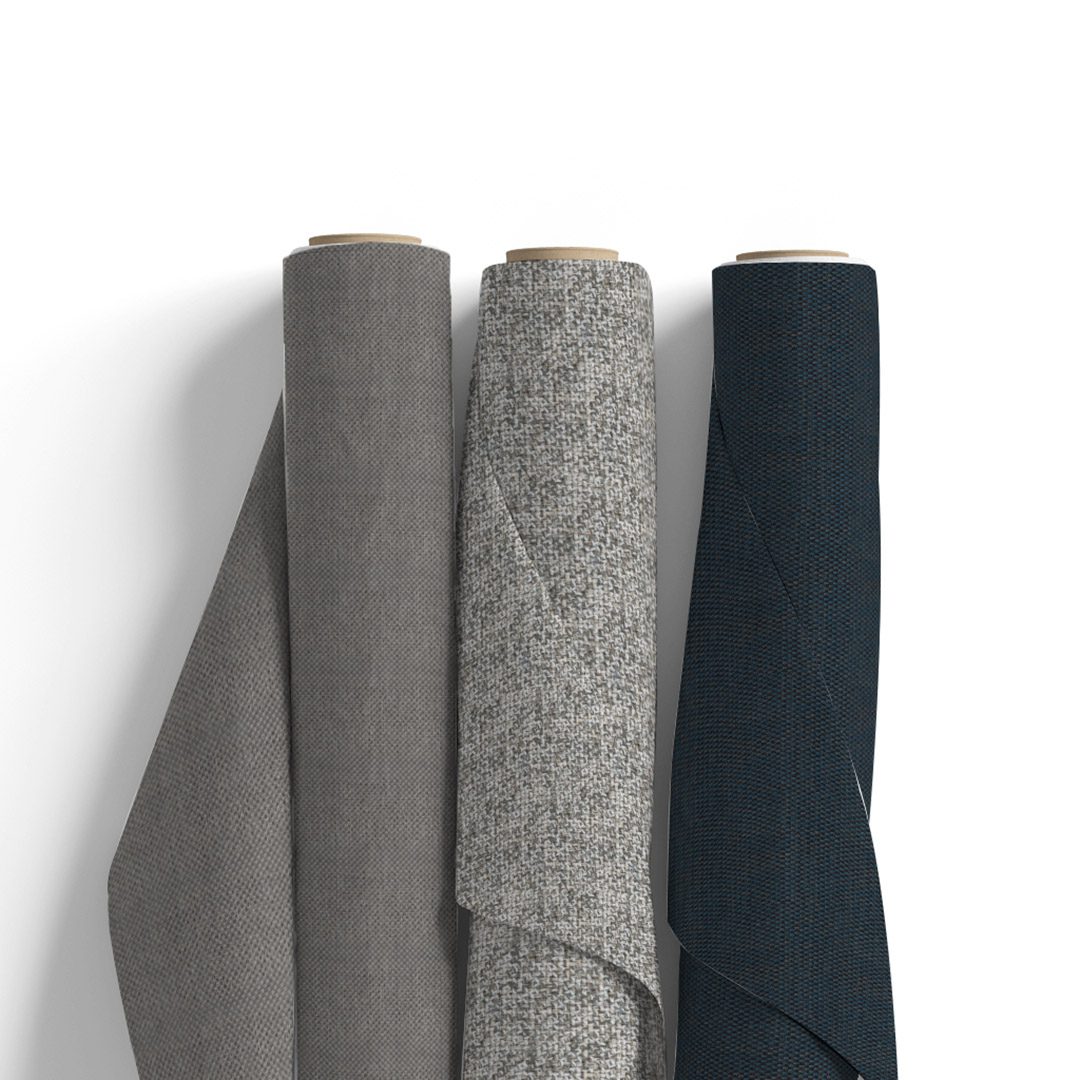 Group 1 Fabrics:
Natural and neutral shades or bold tones to create a truly attractive colour palette. Available in Nautical (1A), Silvertex, Heritage, Savane, Crevin (1B), Cico, Siesta, Acapulco, and Ikon (1C).
Group 2 Fabrics
New textures and trendy colours that reflect the sensuality, warmth and elegance of our most premium collections.
Extremely resistant fabrics thanks to their high-tech water-repellent process that protects the product from damage caused by rain, heat and cold.
This category of fabrics incorporates the design finishes Krollet, Hyggue, Varm and Glad.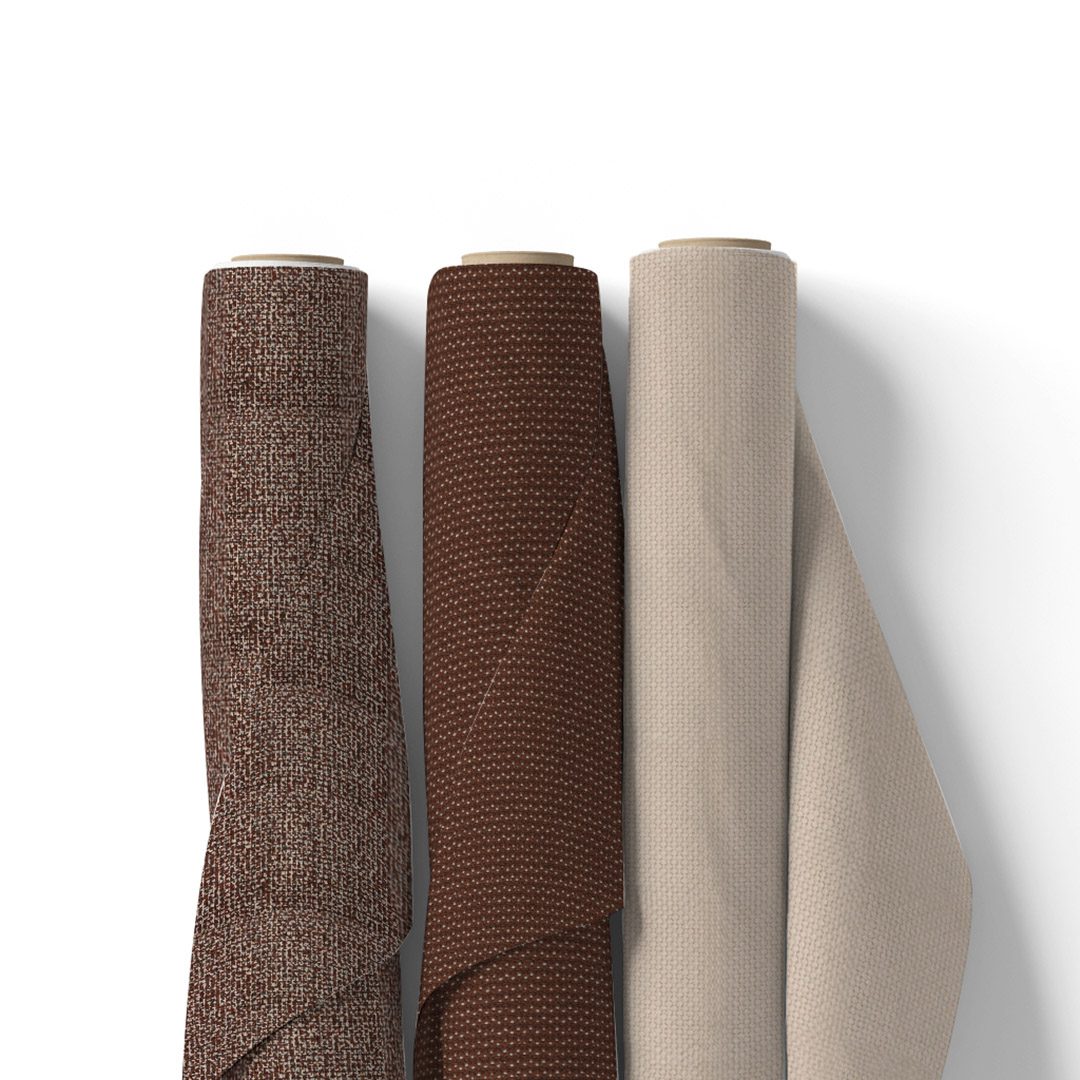 We also offer fabrics for the canopies and curtains of the daybeds, as well as the fabric of the polypropylene sun loungers, such as Velum, Batyline, Roof Fabric and Roof Rope.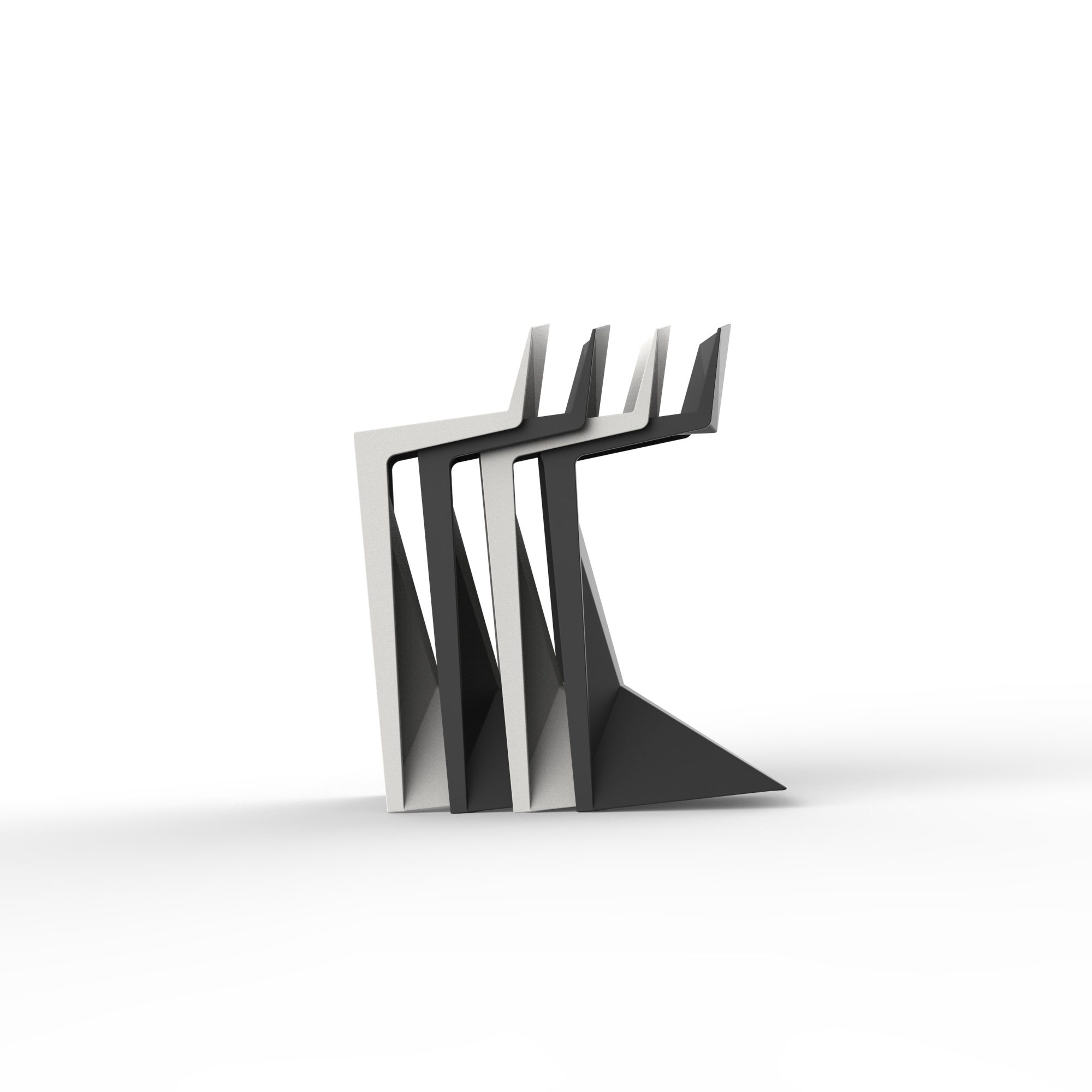 Basic Injection
Our colour range includes 16 shades for our polypropylene products.
In addition, we offer 3 Revolution finishes in our recycled polypropylene range.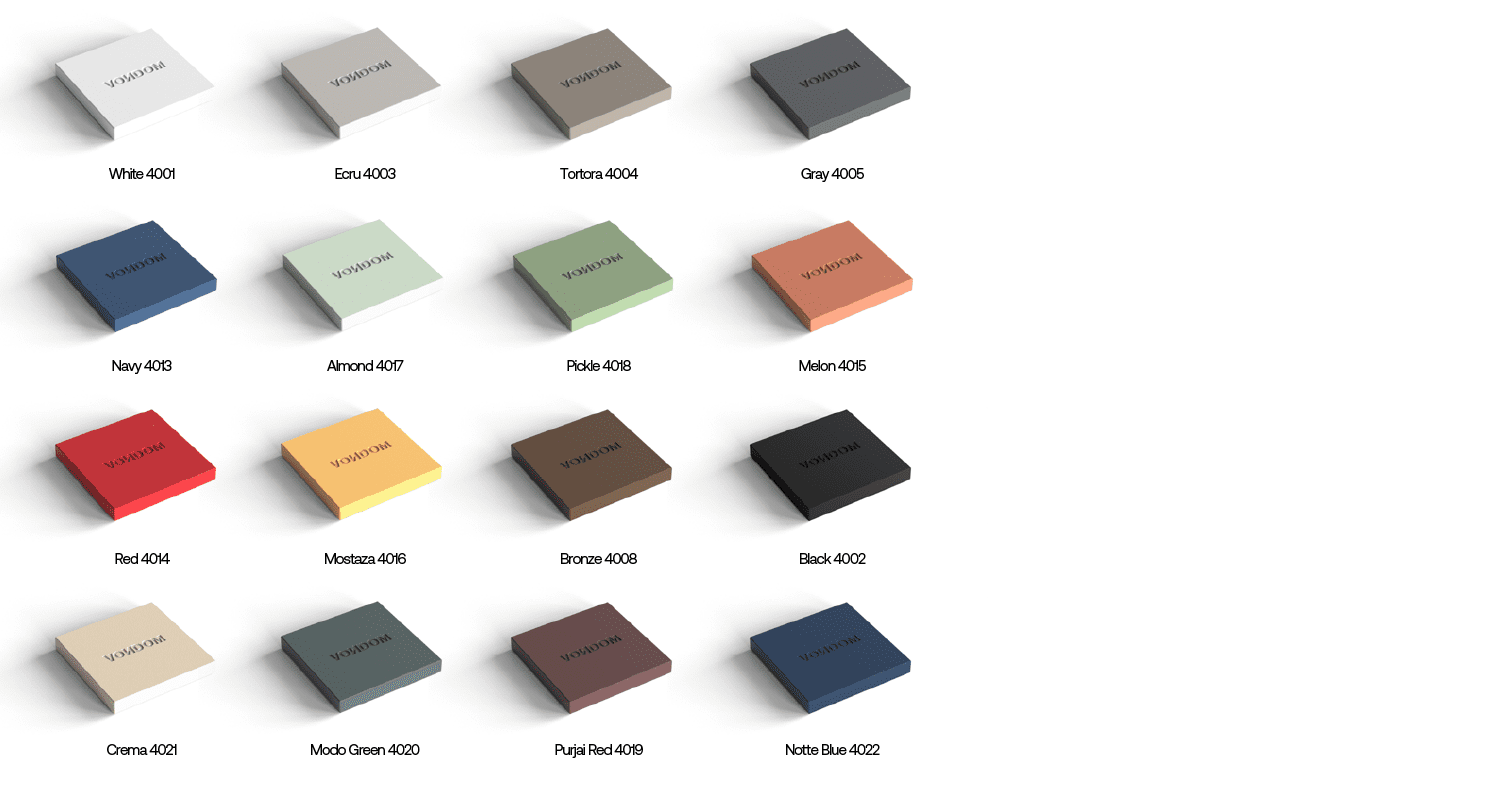 Surfaces: HPL, Dekton and glass
HPL
We work with a selection of 14 finishes for HPL surfaces, a material made from cellulose and large quantities of phenolic resins. Very hard, resistant, dense and light, suitable for exteriors.
There are also 5 ceramic imitation HPL finishes and 2 new imitation wood finishes.
Dekton
At Vondom we have 3 Dekton finishes. This material is inspired by natural stone and has a complex manufacturing process based on a mixture of more than 20 natural minerals, including the latest generation of porcelain and quartz surfaces, which results in fine and elegant ceramic sheets.
Glass
We also have 4 glass finishes for different types of glass.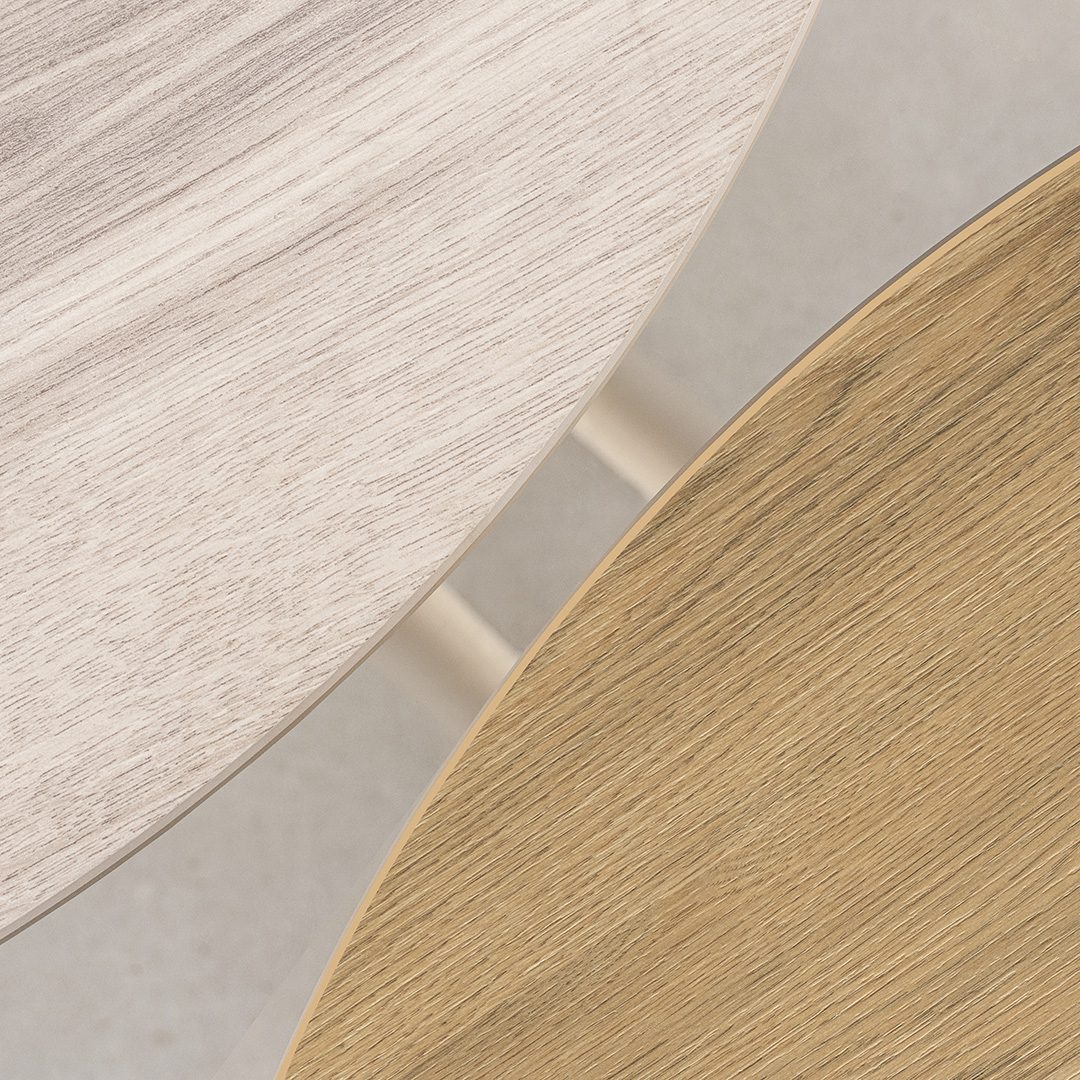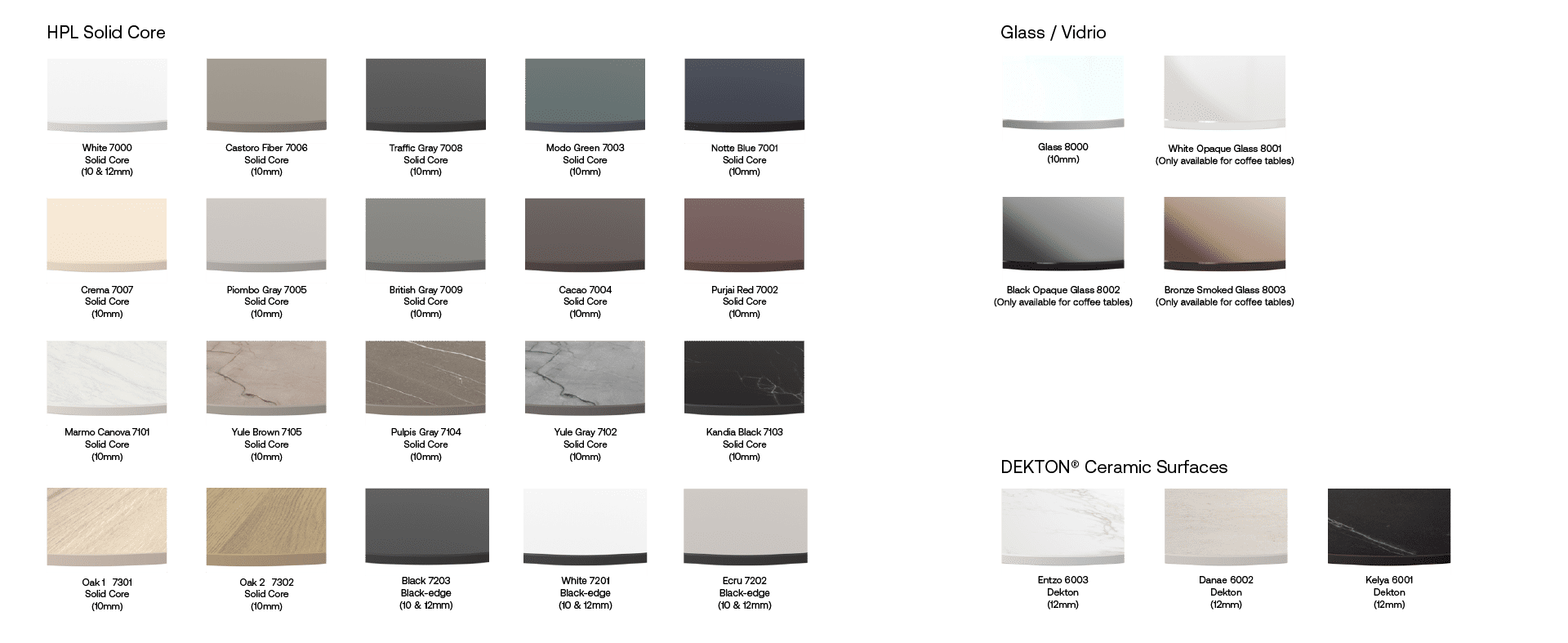 At Vondom we have worked hard to offer a wide variety of high quality design finishes for our collections. These ensure that our products are durable, timeless and in line with the latest interior design trends.
We are committed to offering unique design products and our wide selection of designer finishes ensures that you can find the perfect one to complement any space.