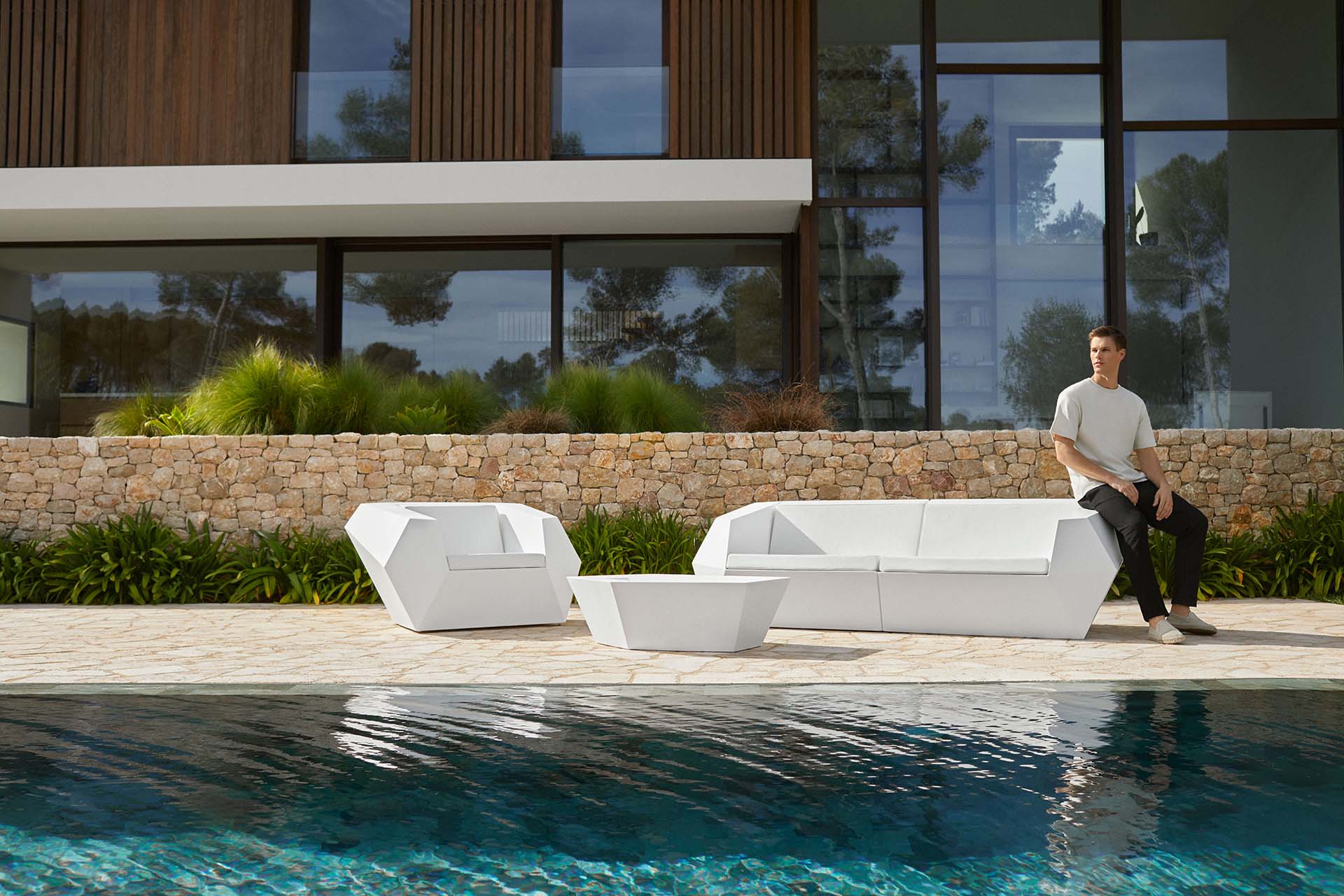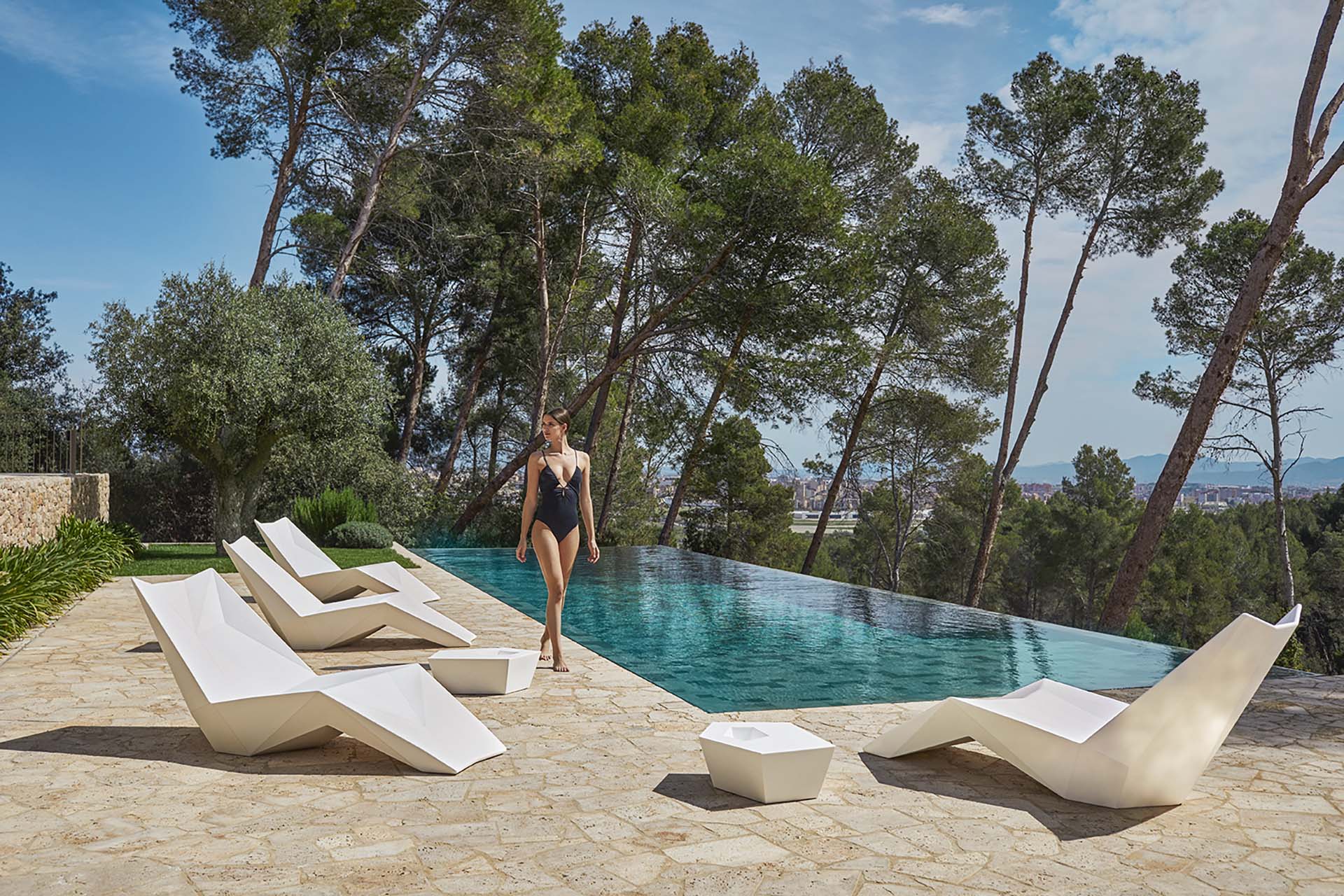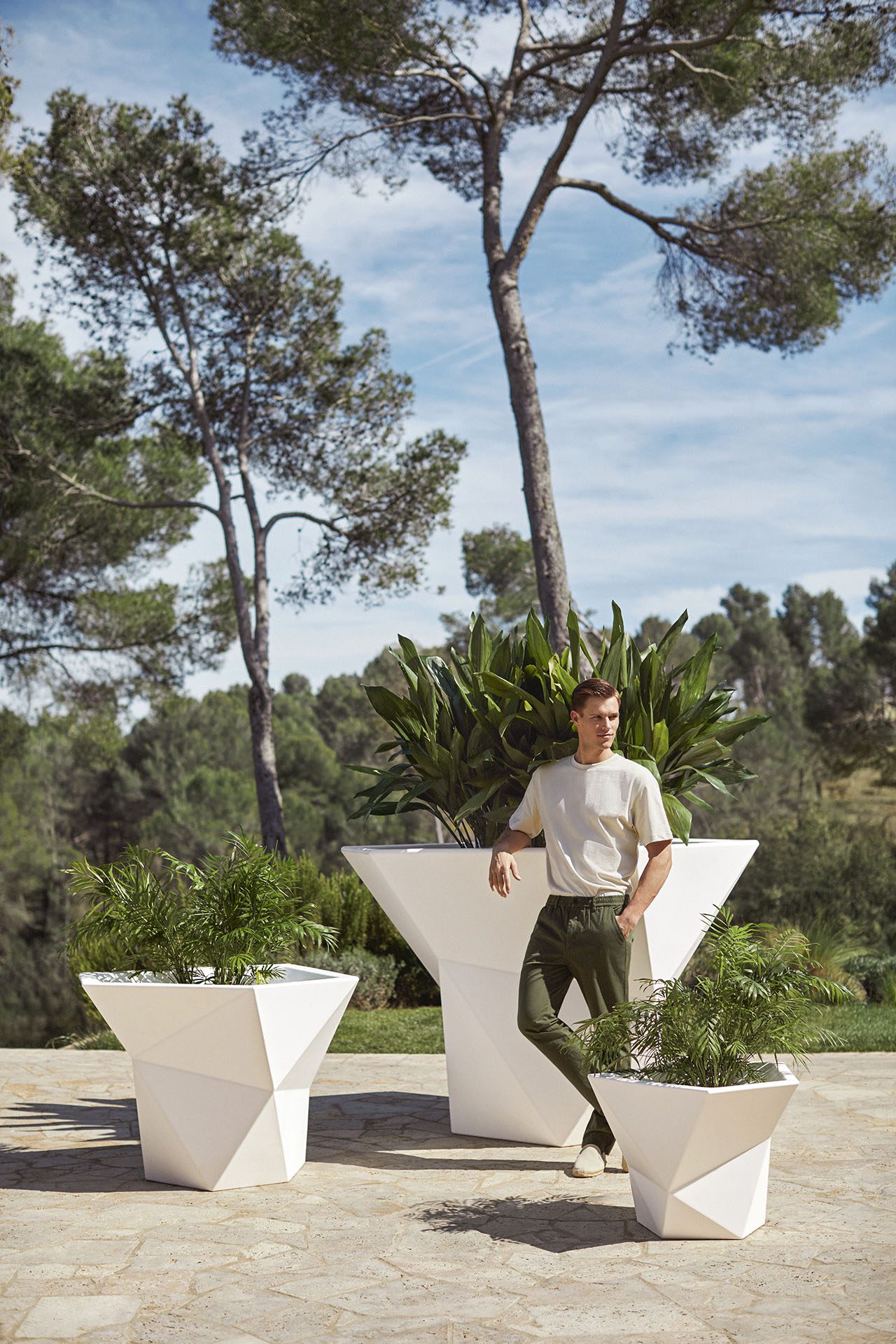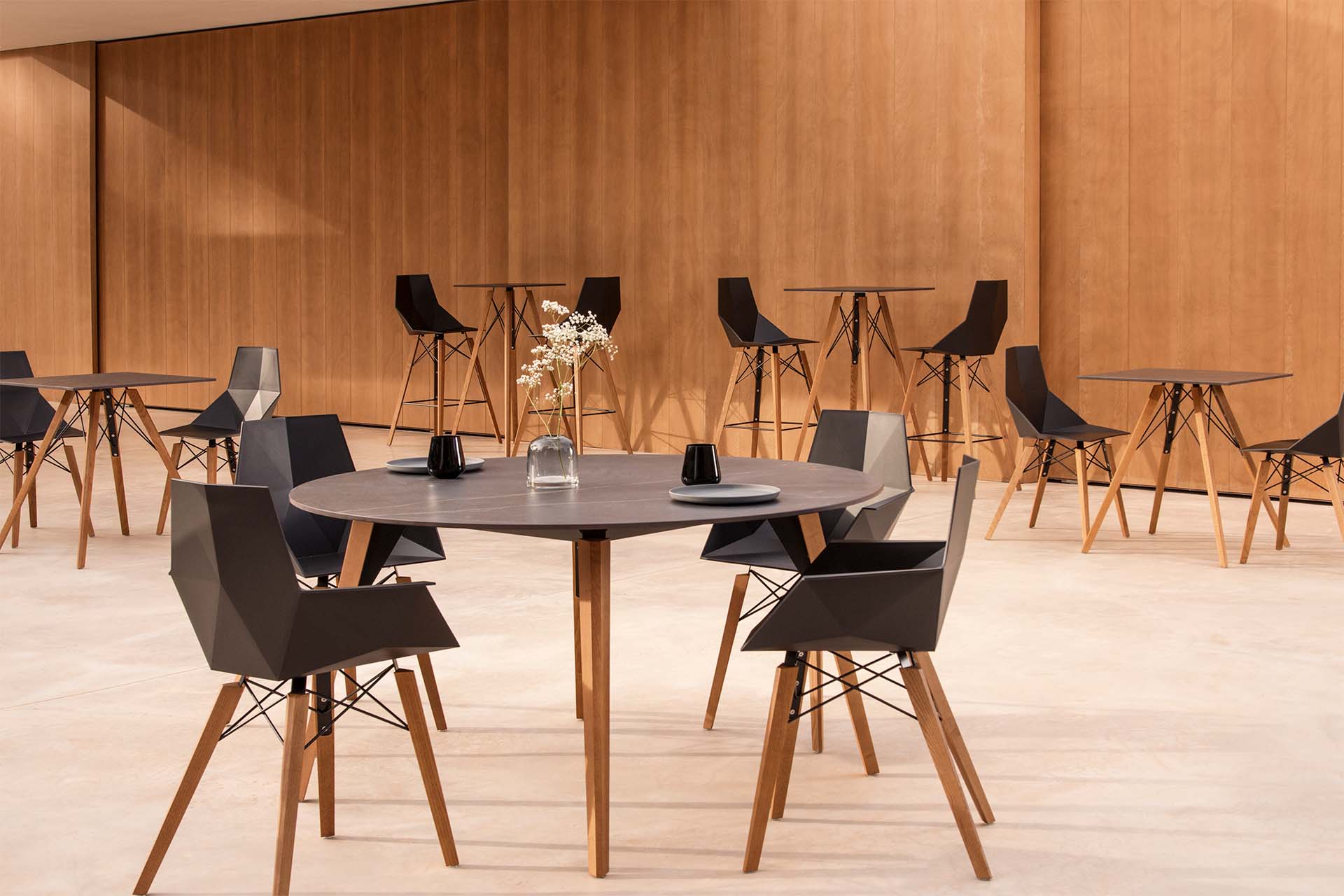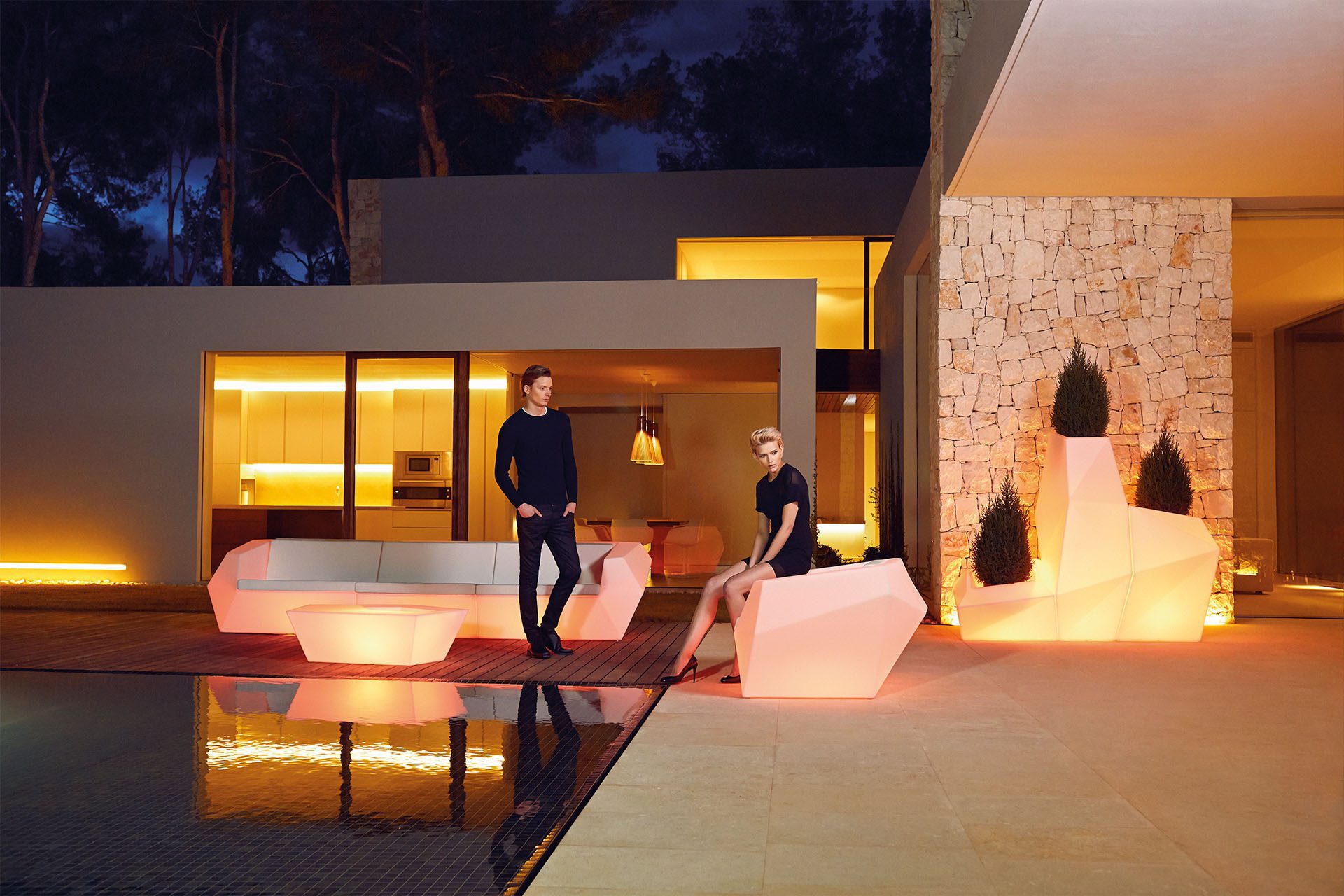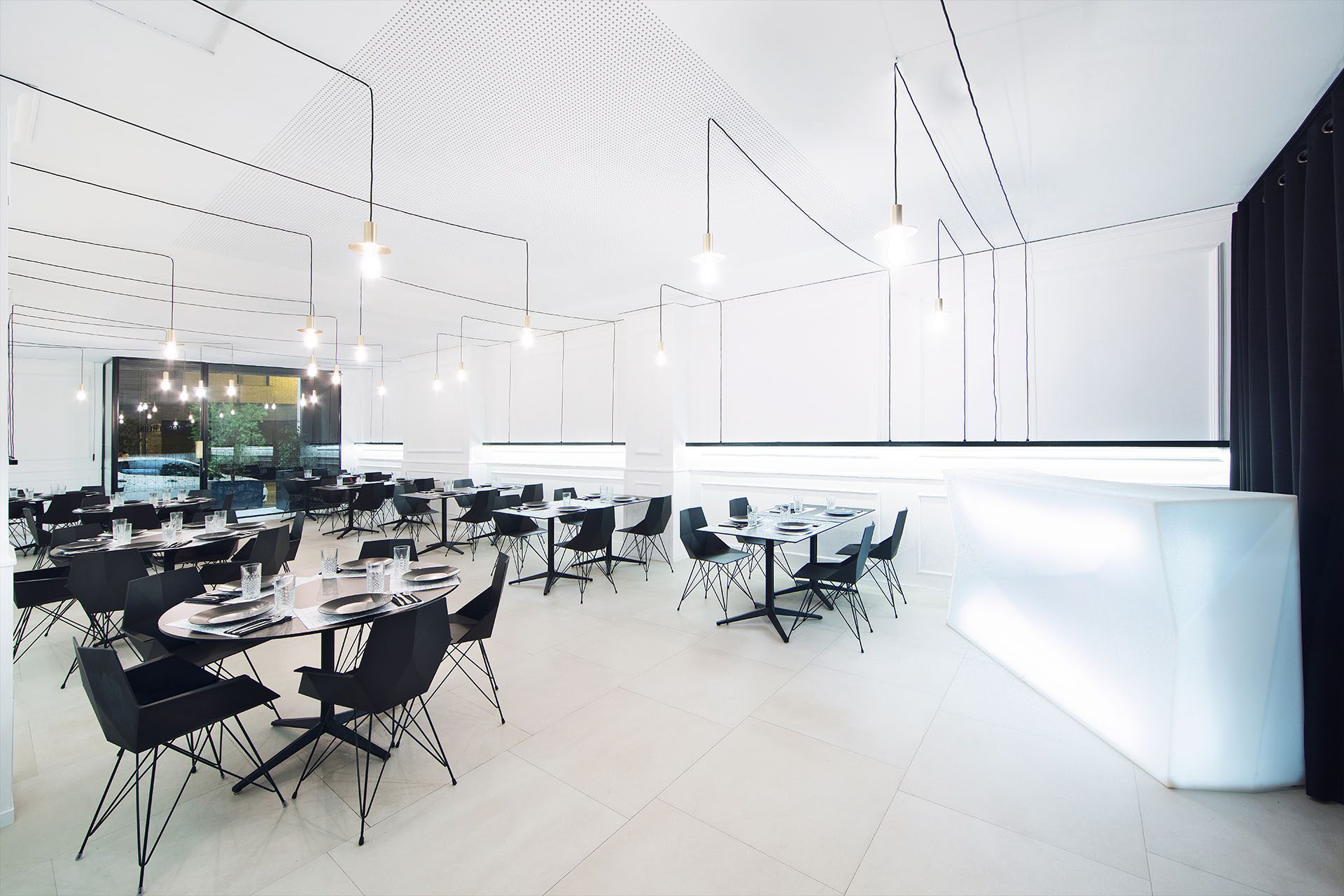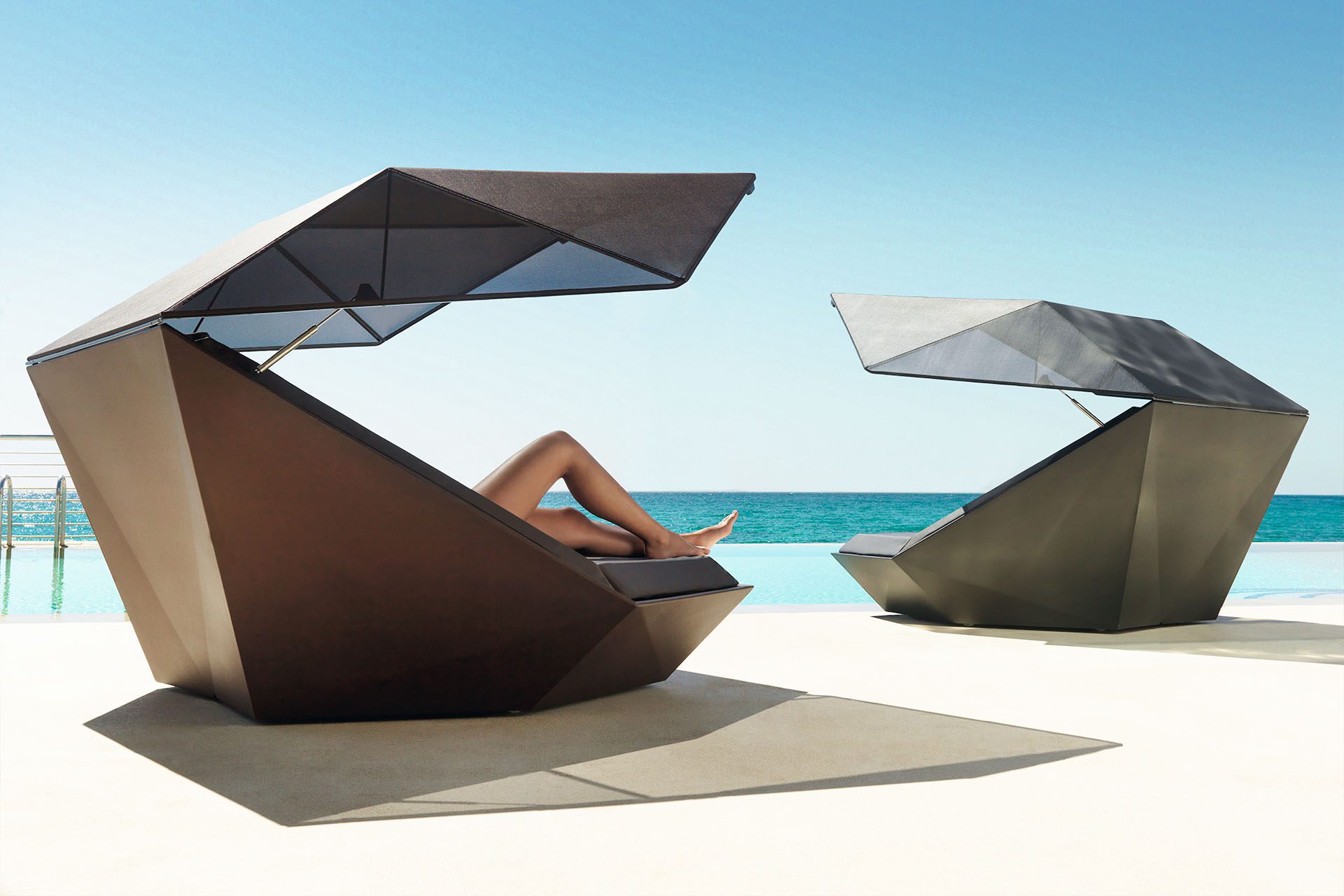 Faz is a modular collection of outdoor furniture and planters designed by Ramón Esteve for Vondom. He is the architect of harmony, serenity, timelessness and universality, and he has created mineral and emphatic shapes that make Faz a design that contextualizes with homes and installations. An ambience, encircling as a result of the blissful combination of the material and lighting, so that the sole sensation would be its fusion.
A modular collection of outdoor furniture
Their Vondom spirit is experienced exclusively in the quality of the material that permits an exterior using even in the most exacting environments. The modularity of Faz permits the consumers to adapt the furniture and flowerpots to their style and needs without losing the harmony of this furniture set.
The Faz Collection is constantly growing. At the moment is composed by a sun-lounger with auxiliary table, chairs and armchairs, modular sofa and coffee table, daybed, outdoor lamp and a counter bar. Complete the collection with three flowerpots of different proportions that form a unit.
The result is a work that transmits essence, that contains the complexity and the density of a resolved work until the extreme detail, whose end is the creation of places where desire to live.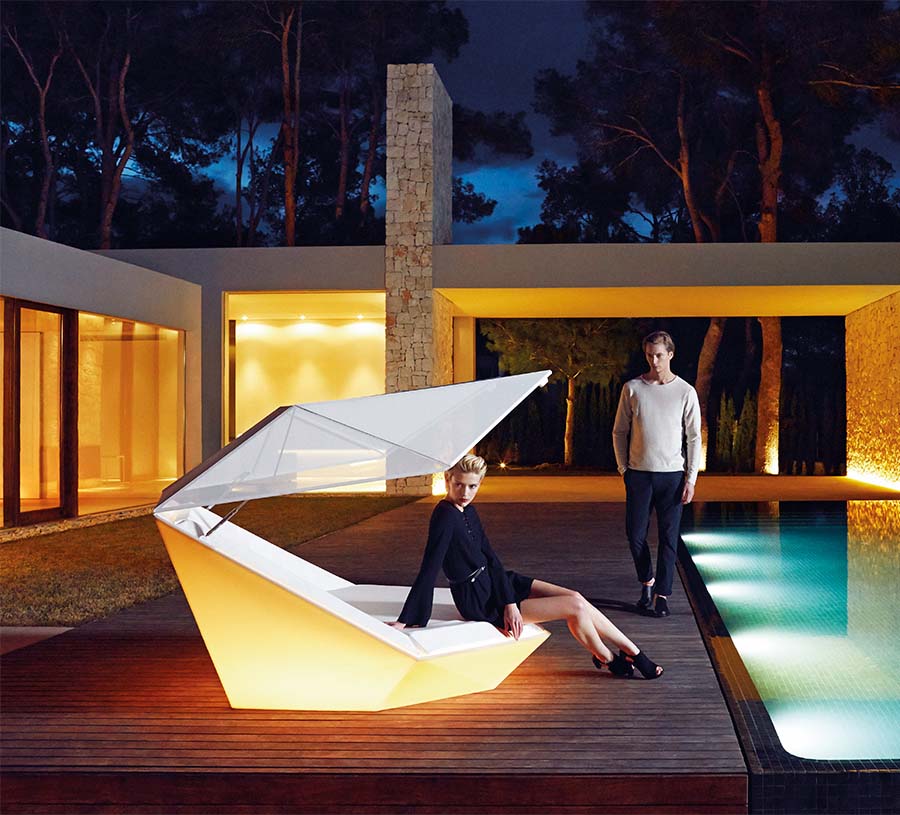 Daybed Faz becomes a must for the day and for the night with Batyline® technology for its distinctive umbrella and sunshade system. It also has outdoor sound system, through which you can enjoy an exceptional sound quality by simply connecting a Smartphone or via Bluetooth technology. A highly weatherproof system which you can create enveloping atmospheres.
Faz lamp recalls the figure of the crystallized quartz, making that the light impact in the facets that are split conforming attractive volumes. Manufactured in technical resins of polyethylene and the base in metallic material, ideal for use outside due to their IP65 protection class for its luminary LEDs.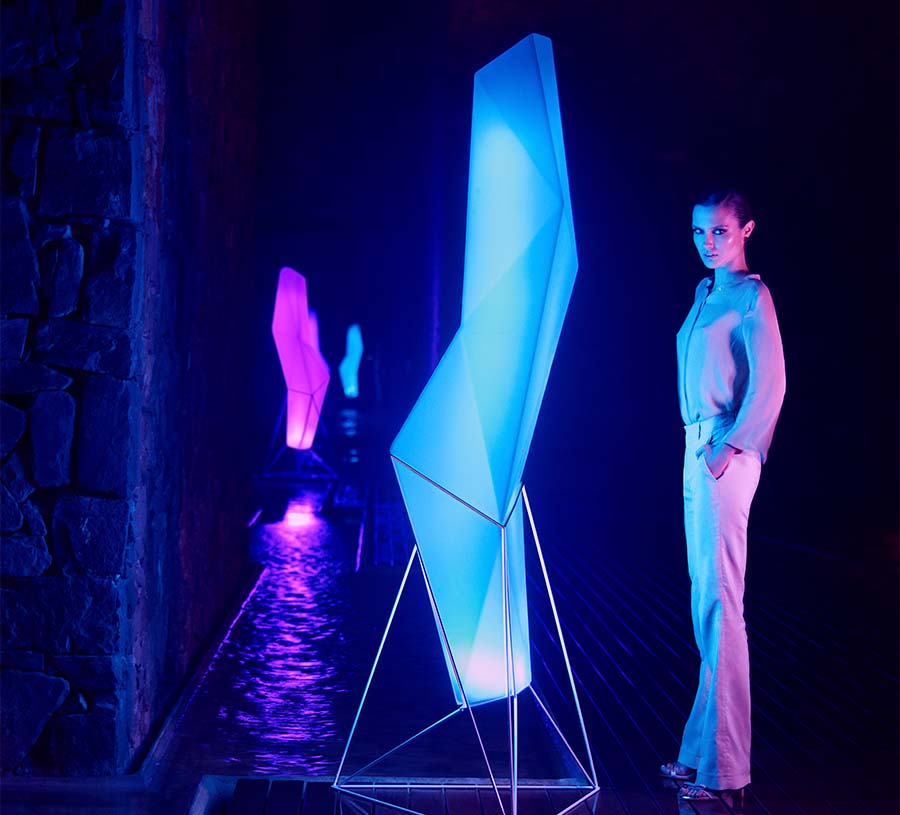 Faz Wood Collection
With a warmer, more cheerful, and original design, Vondom adds wood finishes to the legs of the classics Faz chair and bar stool. As well as the bases of the table in its three types.
A reinterpretation that reinforces the inspiration of the modular collection based on minerals and their role in nature. The result is pieces imbued with a spirit of casual luxury, without departing from the ergonomic and elegant architectural forms of the rest of the collection.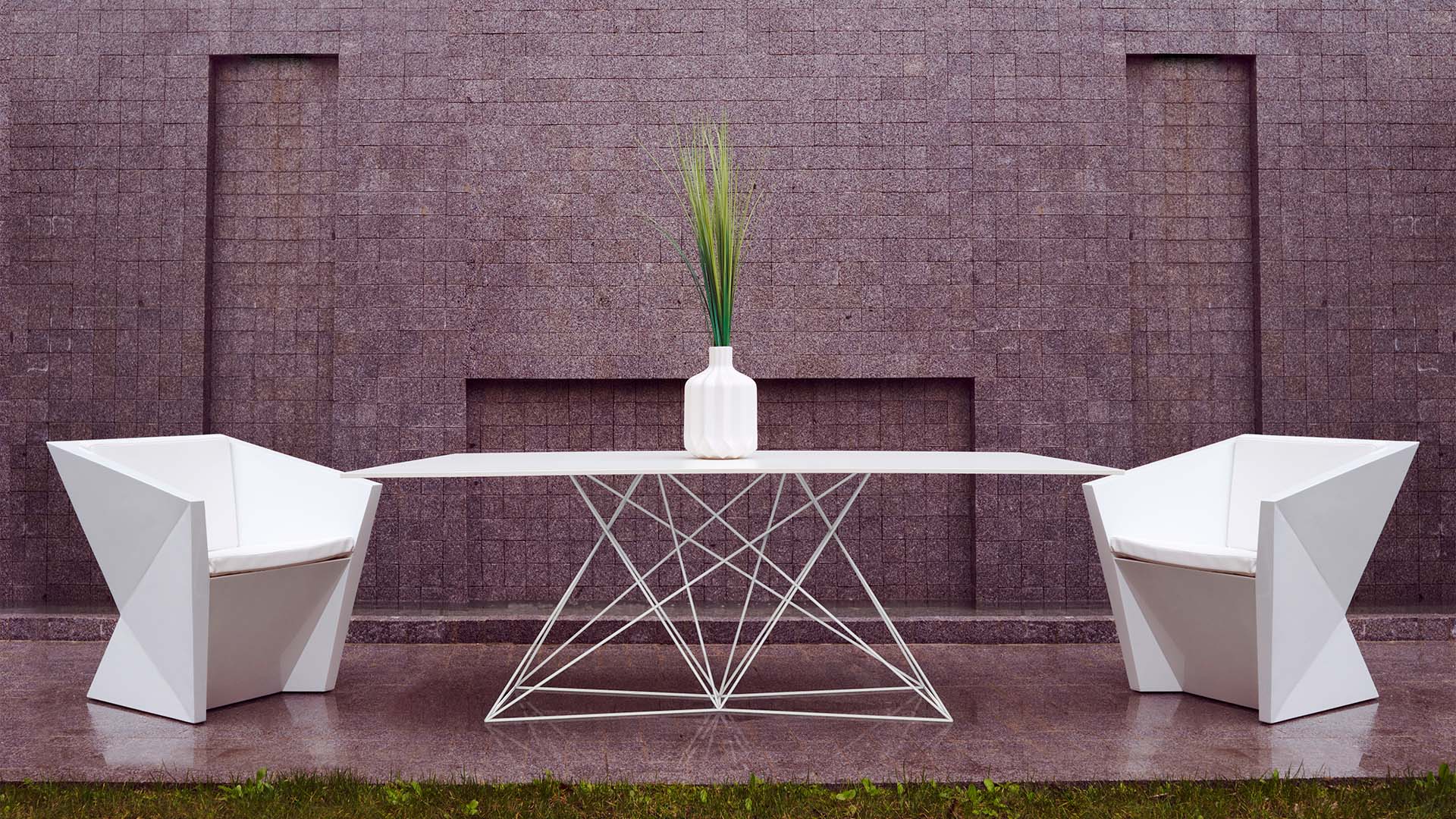 Designer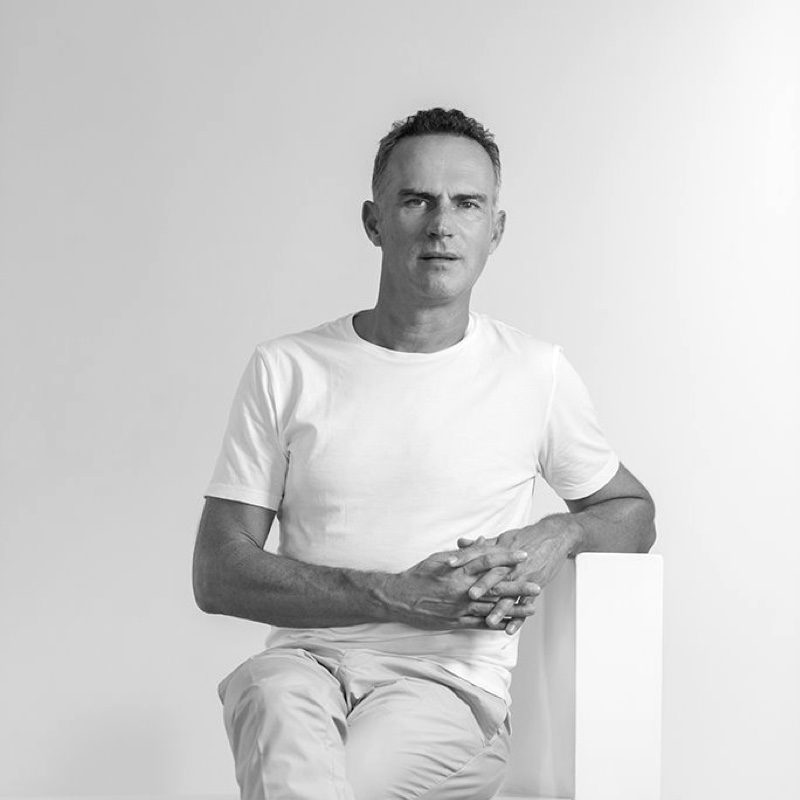 Ramón Esteve
Ramon Esteve graduated in Architecture from Escuela Técnica Superior de Arquitectura de Madrid (ETSAM) in 1990. He founded Ramon Esteve Estudio de Arquitectura in 1991, working on both architectural and interior design projects and also other fields such as industrial design and art direction at the national and international area. Harmony, serenity and essentiality are some of the constant features of Esteve ' s work and become symbols of his will to provide to the habitat more than just buildings. As a result, embracing atmospheres where to enjoy uni que experiences are created.
View designer
¿Estás interesado en esta colección?
Si deseas recibir más información acerca de esta colección, puedes contactar con nosotros a través de este formulario.