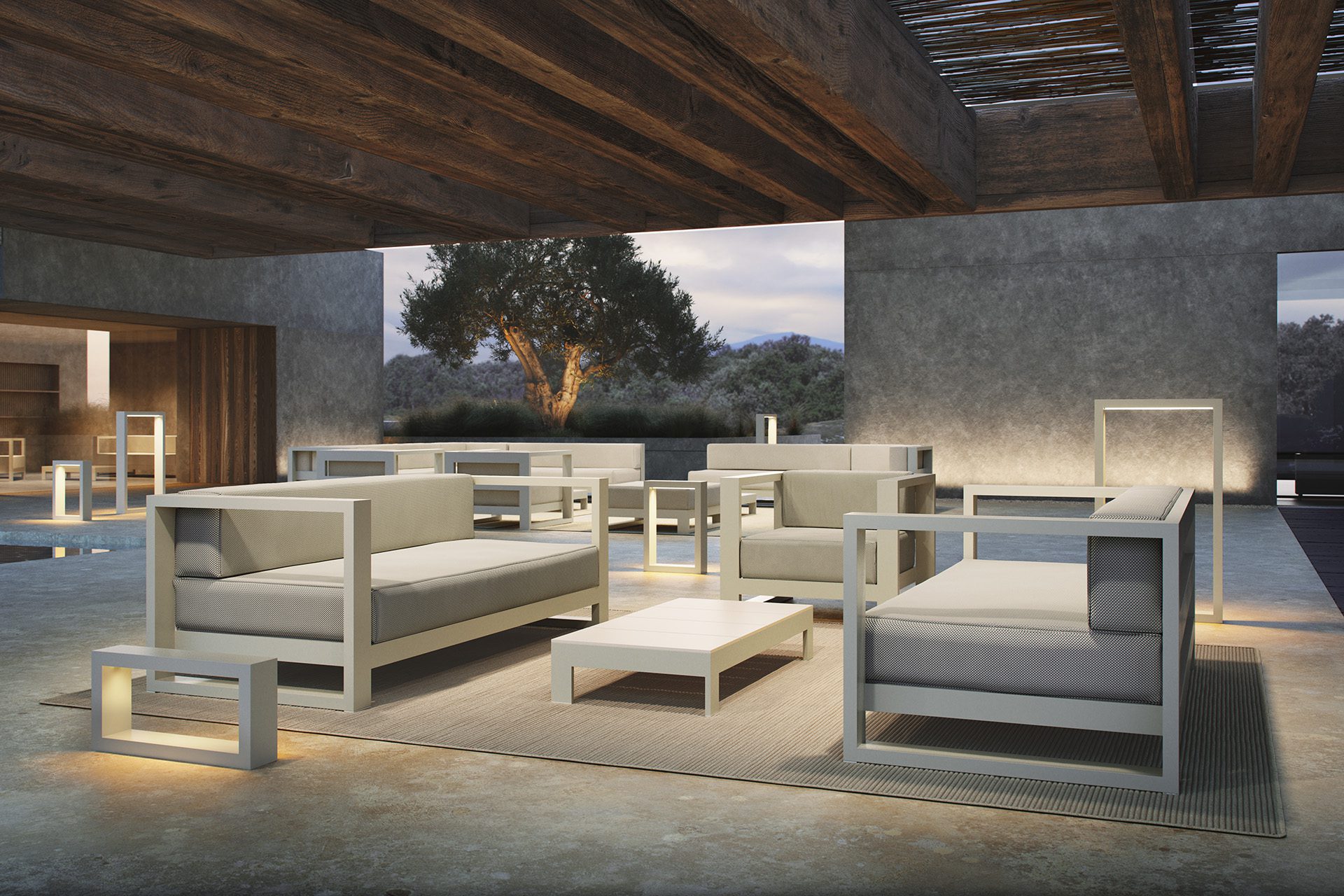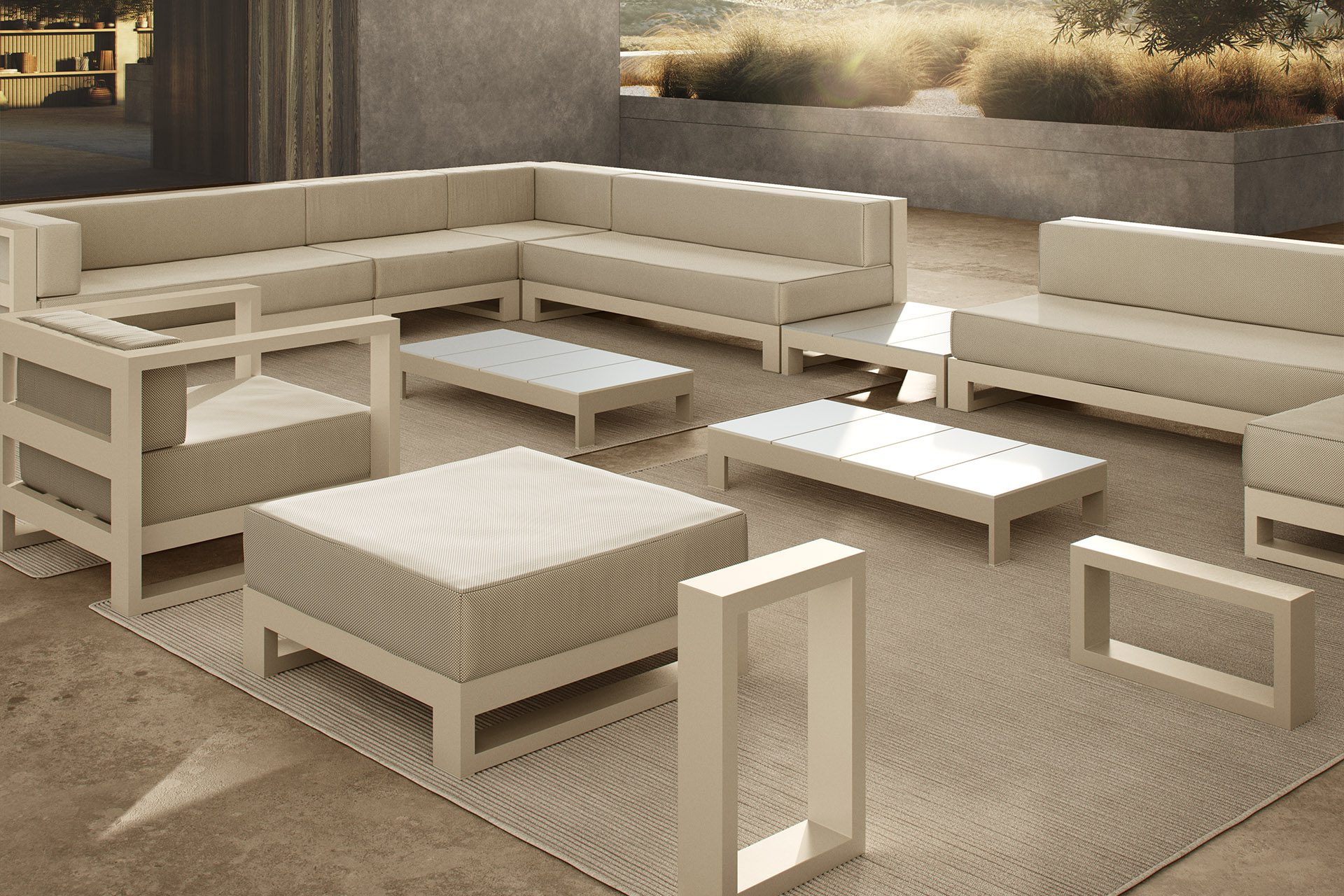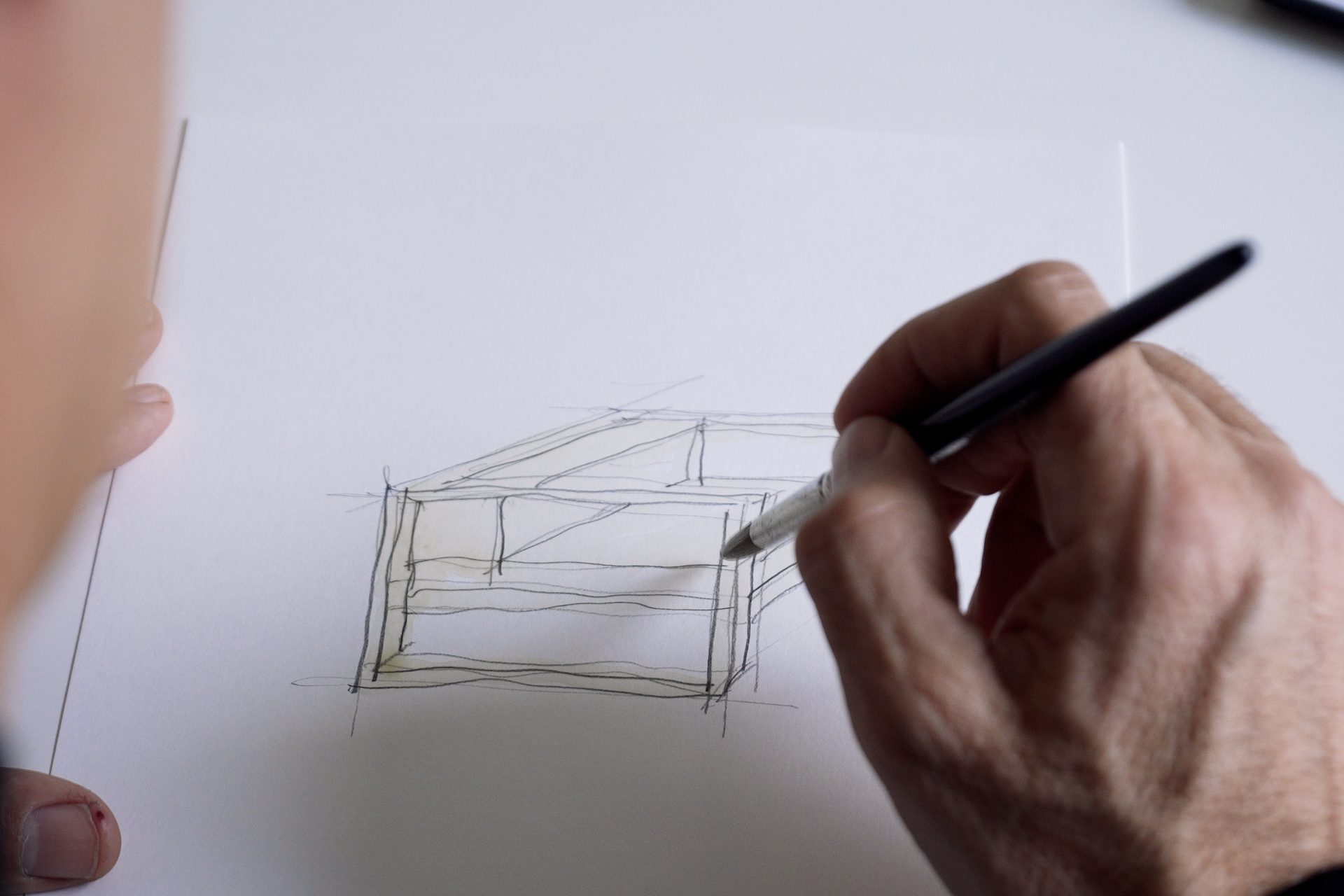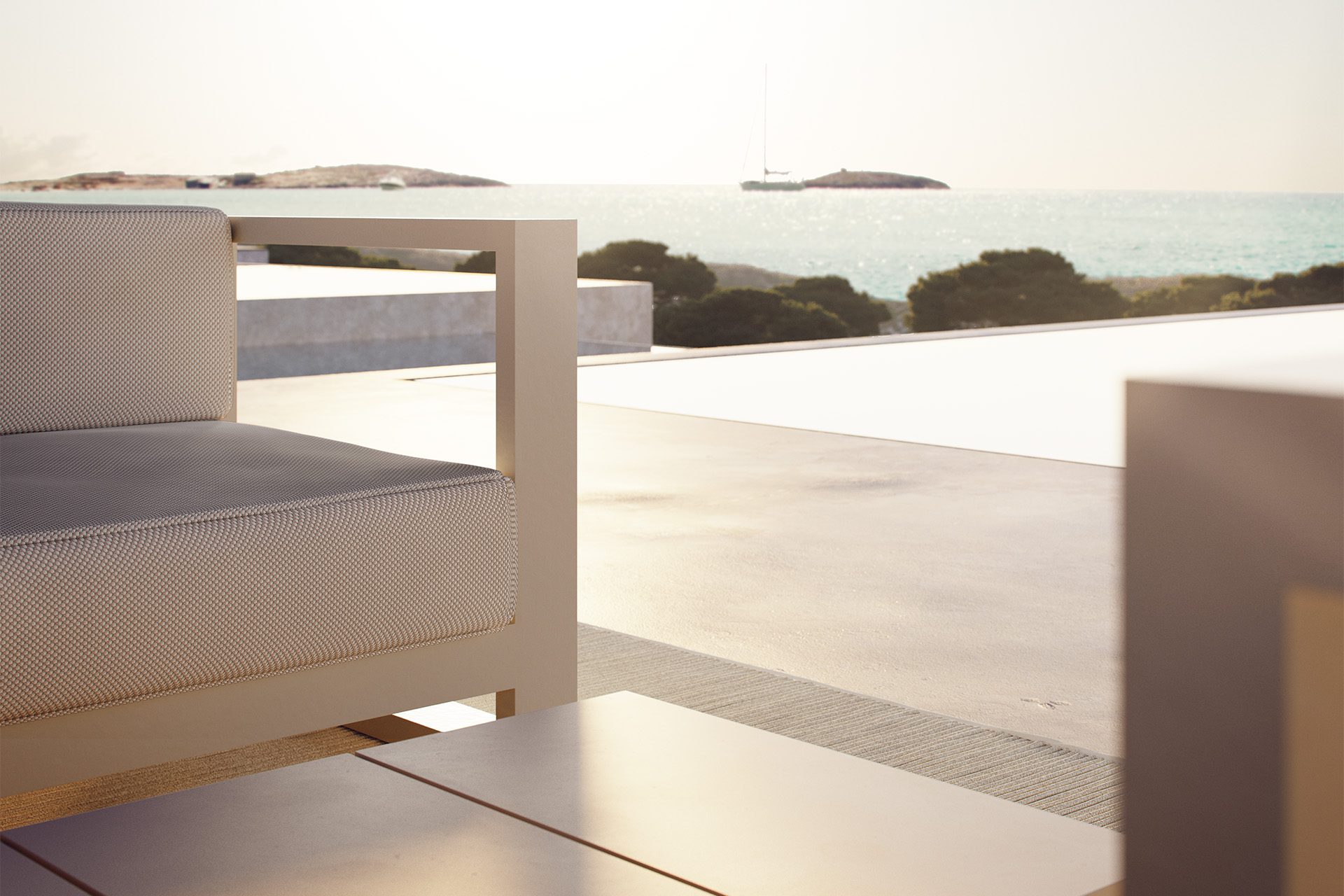 Posidonia, the new collection of designer outdoor furniture is capable of creating an atmosphere of serenity and balance, awakening the user's sensibility and inviting them to enjoy every moment.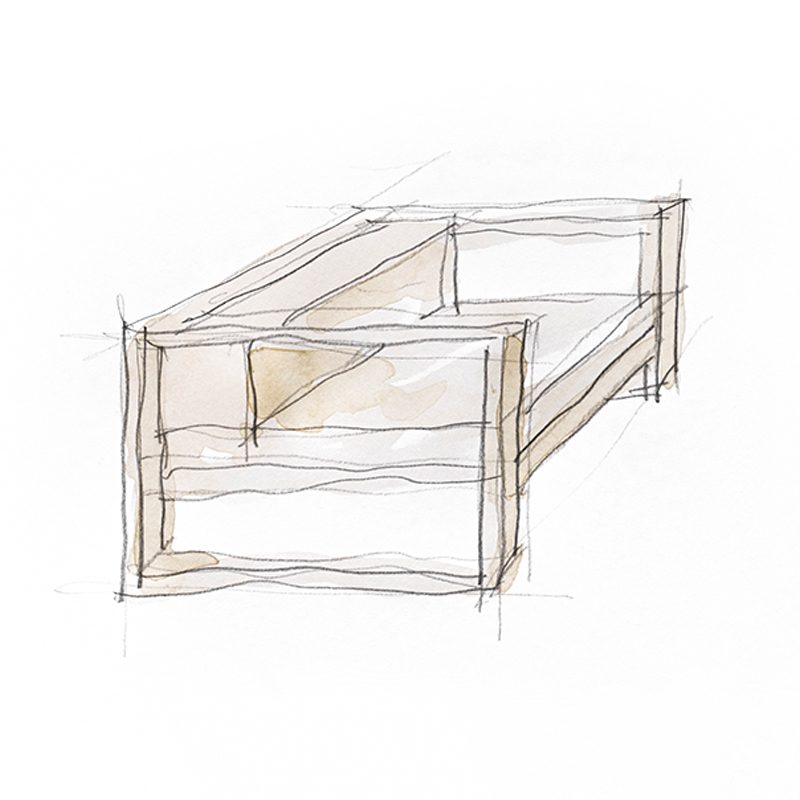 A collection that marked the introduction of Ramón Esteve in the sector of designer outdoor furniture
Posidonia was born as the evolution of an iconic piece conceived by Ramón Esteve in 1996, which marked his introduction into the world of design.
The collection arose in response to a problem that arose during the realisation of the architectural project that he himself had designed in the paradisiacal Ibizan cove of Na Xemena.
The need for designer outdoor furniture that responded to the philosophy of the house with very specific characteristics (mobility, resistance, serenity, timelessness…) gave rise to a family of outdoor furniture that redefined the traditional concept of garden furniture, becoming a benchmark of design and a must-have for any contemporary space.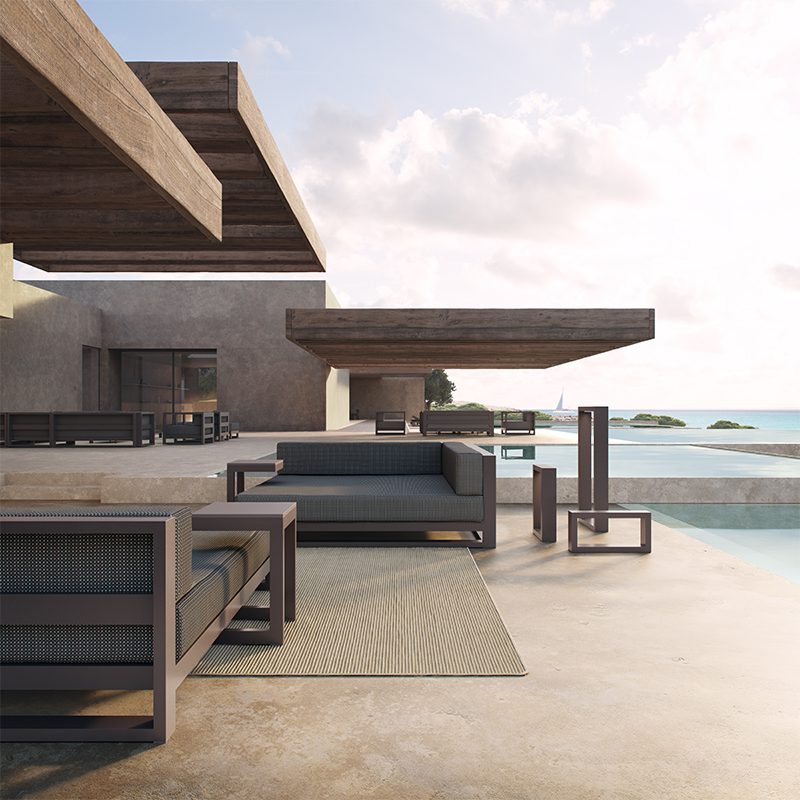 "This collection was the project in which, for the first time, I was able to express my way of doing architecture in a forceful way from many points of view: from the relationship with the place, physical and cultural, to the fact of manipulating the perception of the place, creating a total experience".
In 2022 Vondom takes over the production of this famous family under a new edition baptised as the Posidonia Collection, connecting with its Mediterranean origin and drawing attention to the desire to protect the oceanic posidonia meadows, so important for its ecosystem.
Made from thermo-lacquered aluminium profiles in different shades and 100% recyclable HPL, Posidonia is composed of numerous pieces such as sun loungers, high tables, low tables, tables with wheels, chairs, stools, benches and armchairs.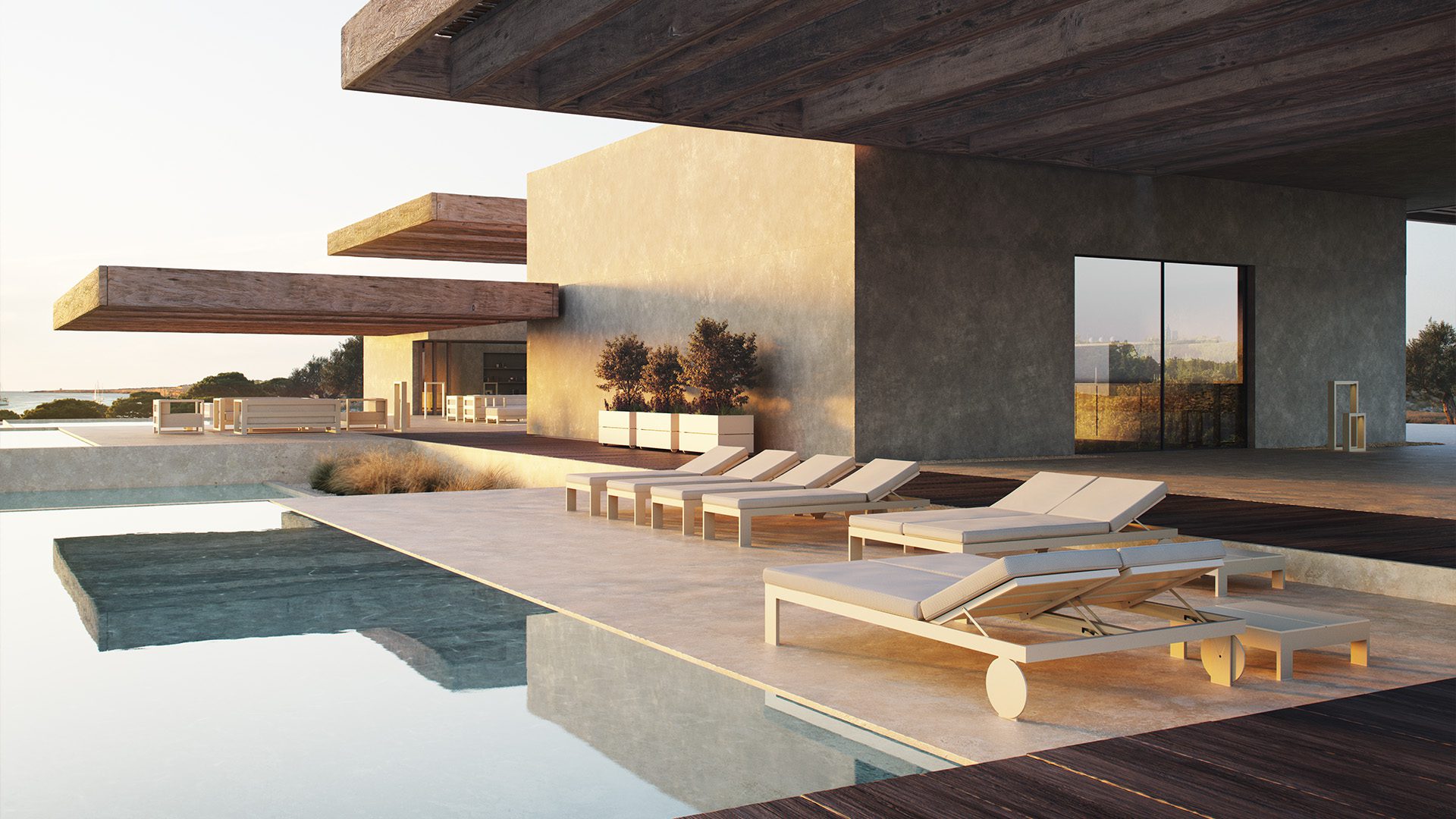 Designer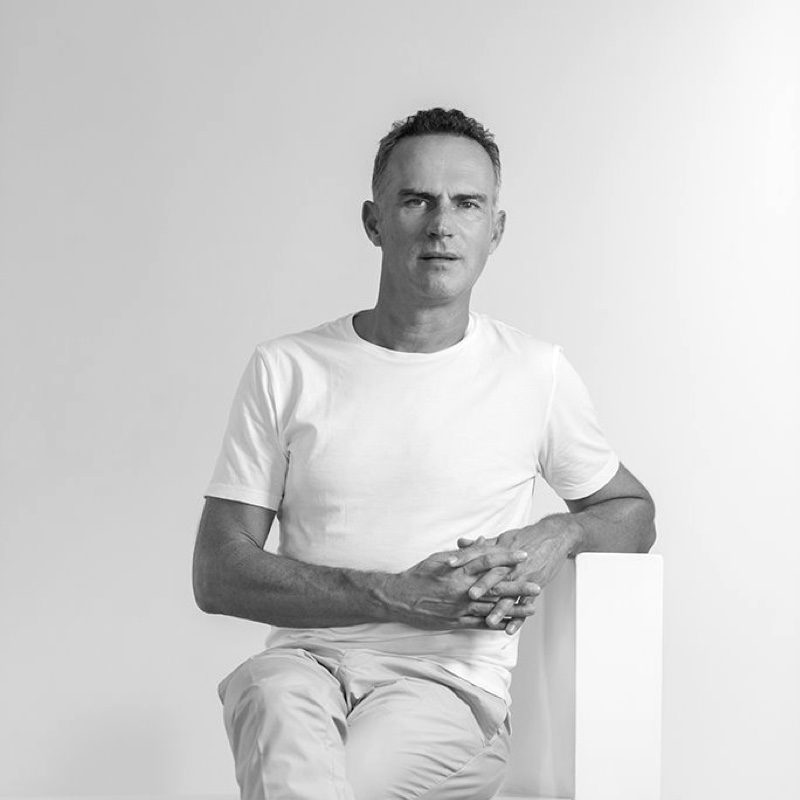 Ramón Esteve
Ramon Esteve graduated in Architecture from Escuela Técnica Superior de Arquitectura de Madrid (ETSAM) in 1990. He founded Ramon Esteve Estudio de Arquitectura in 1991, working on both architectural and interior design projects and also other fields such as industrial design and art direction at the national and international area. Harmony, serenity and essentiality are some of the constant features of Esteve's work and become symbols of his will to provide to the habitat more than just buildings. As a result, embracing atmospheres where to enjoy unique experiences are created.
View designer
Interested in this collection?
If you wish to receive more information about this collection, you can contact us through this form.