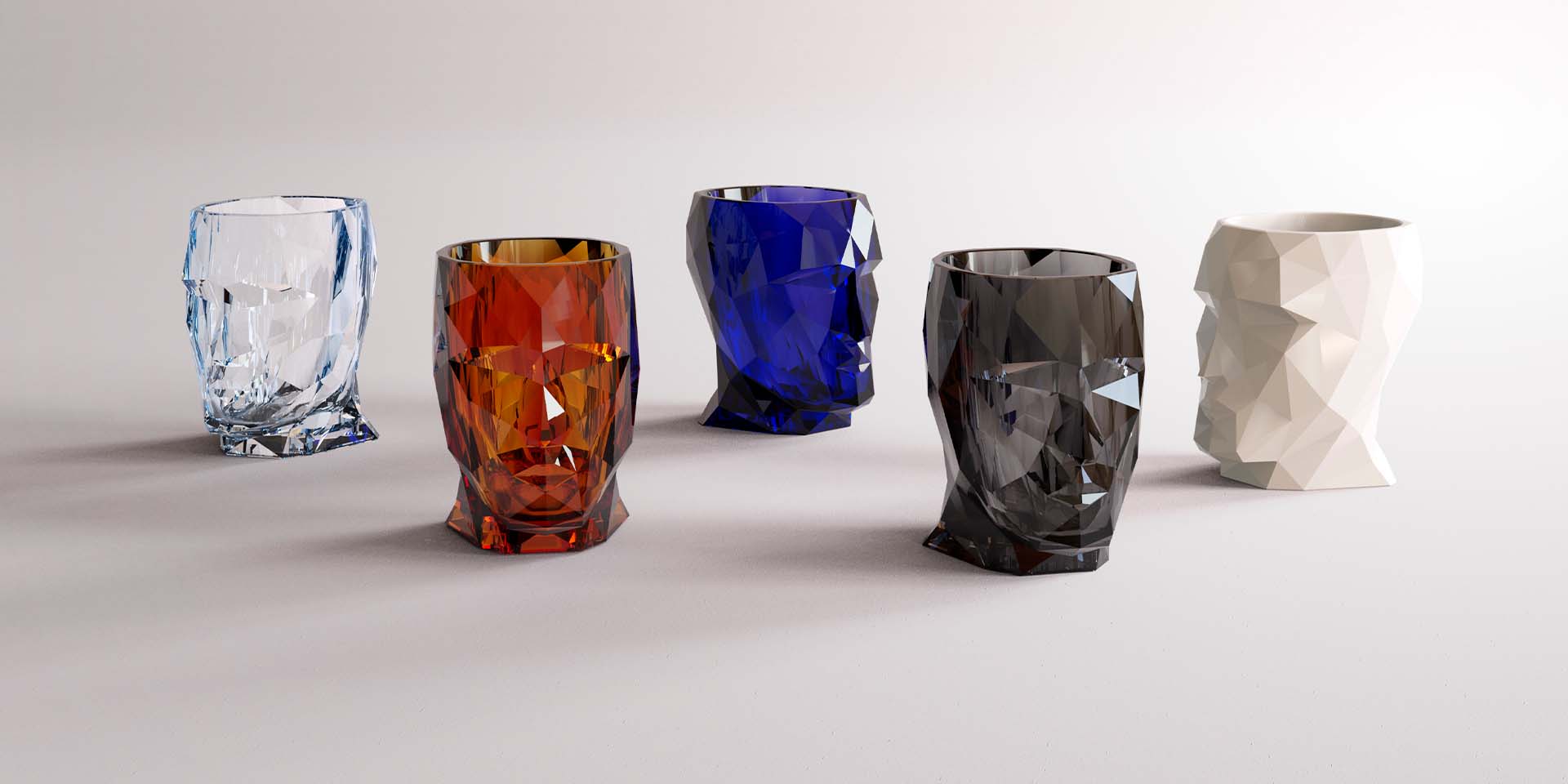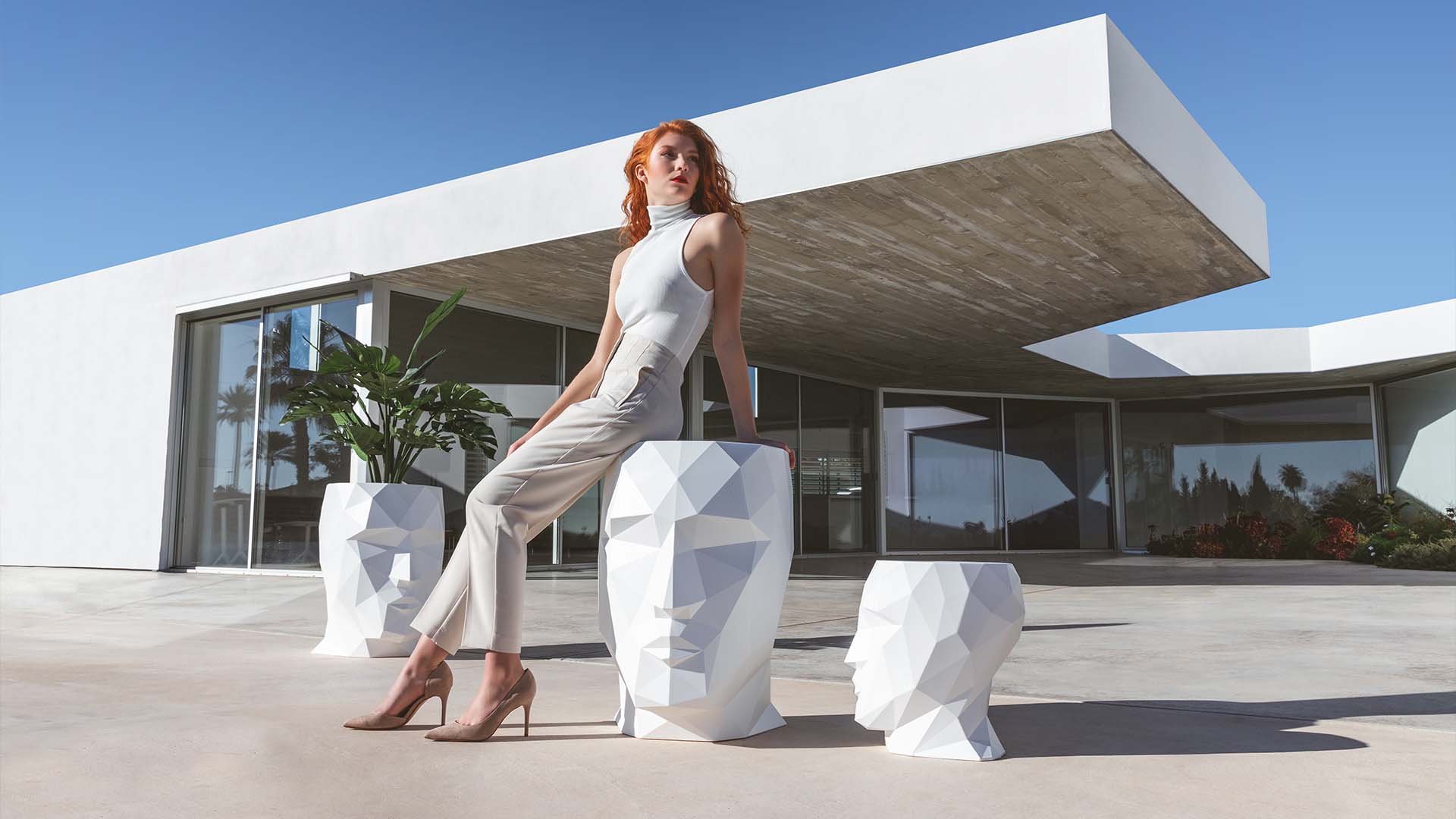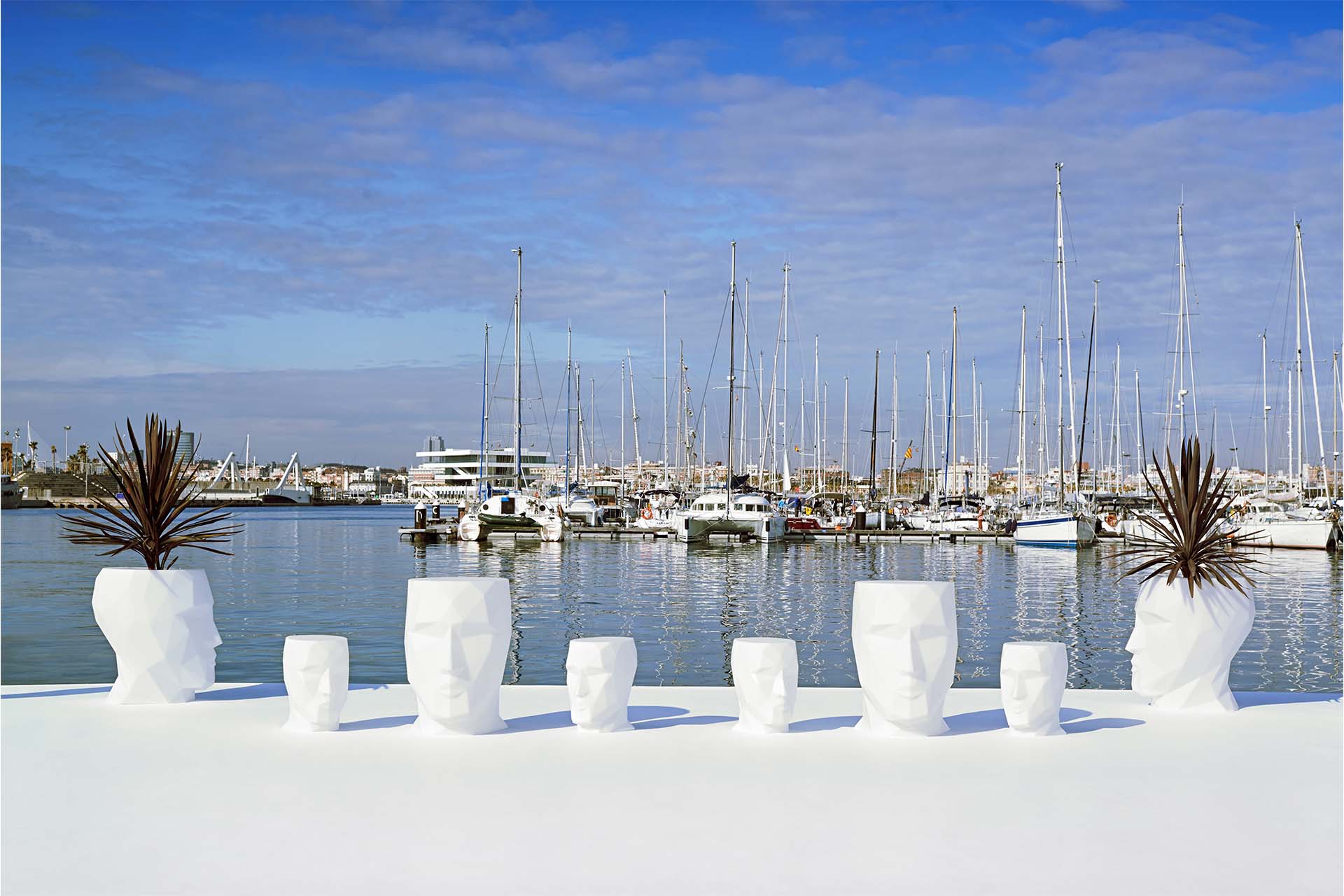 Teresa Sapey surprises us with her creations, this time through the ADAN Collection for Vondom, an item with a lot of personality, and a shape which is faceted, like that of a diamond. More than objects, they are multifunctional architecture pieces, since besides being used as design planters, they can be used as seats, flower pots, auxiliary tables… They are lifestyle objects that create a stir, fitting in with any style and are made of materials that allow for both outdoor and indoor use.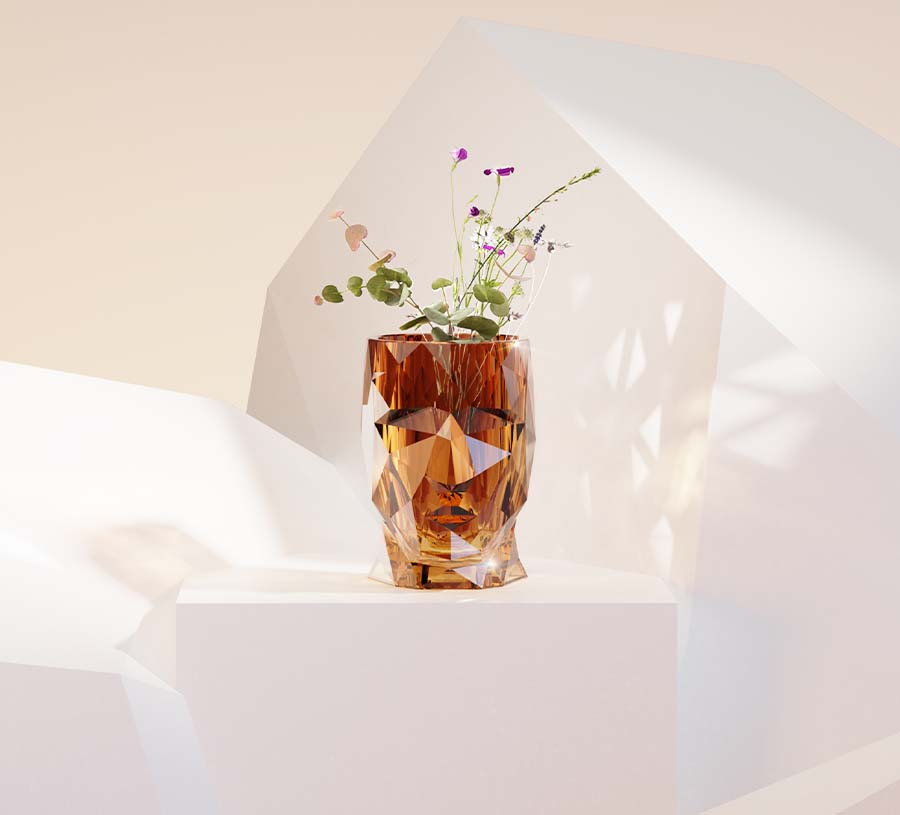 Discover the new version of the Adan design planters
Our iconic design planters by Teresa Sapey have a new version, called Adan Glossy. Using the polycarbonate injection technique, we have incorporated new finishes full of colour and transparency. Adan Nano manages to transform itself into a magical piece whose geometry, in combination with the translucent colours and light, creates an aura of transparencies and reflections that shines on its own.
In addition, due to its increased capacity and weight, the design gains stability, consolidating itself as a star ally for decorating various spaces. A vase, flower pot, organiser, book holder or simply a decorative element, Adan has an infinite number of uses.
Available in transparent jewel-like colours (crystal, amber, sapphire or smoked) and in opaque white.
Create your own paradise!
The most atractive man i met in my life.
Designer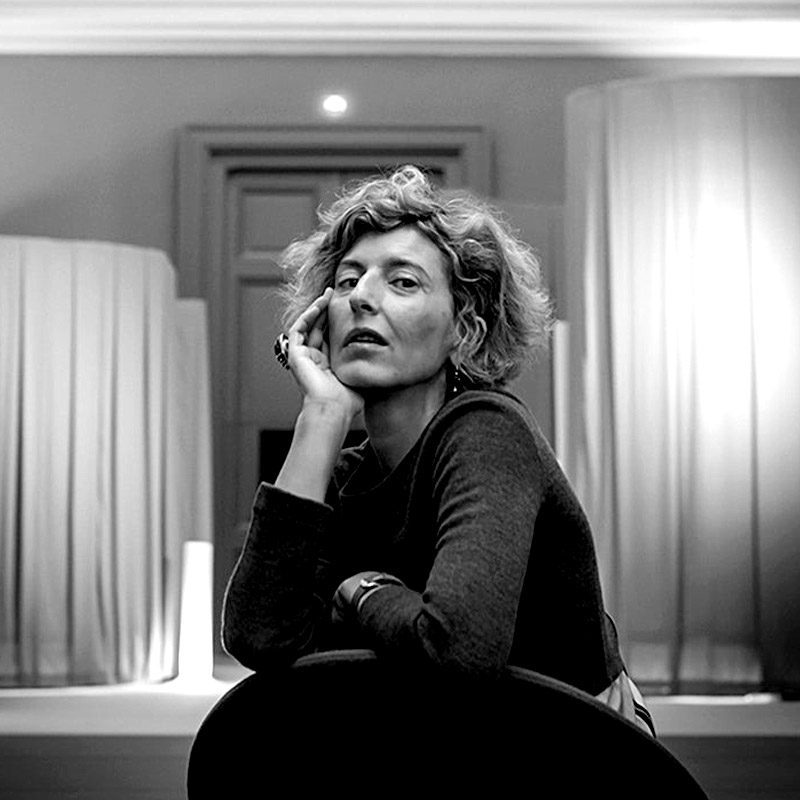 Teresa Sapey
Studio Teresa Sapey is an architecture and design studio based in Madrid since it was founded in 1990. The team's guiding force streams from curiosity and energy. In fact, the range of fields approached by this practice is extremely broad: It varies from spaces to displays via furniture, graphics and editorial works. Projects not only stem from feelings, but they are also capable of transmitting these same emotions to their clients and customers. "By working with spaces my aim is to be touching and therefore render emotions palpable: Three-dimensional, even four-dimensional. No matter the feelings is, as far as it is a feeling, I would go for it! I believe that architecture should interpret, build and transmit these inspiringly and usefully"
View designer
Interested in this collection?
If you wish to receive more information about this collection, you can contact us through this form.