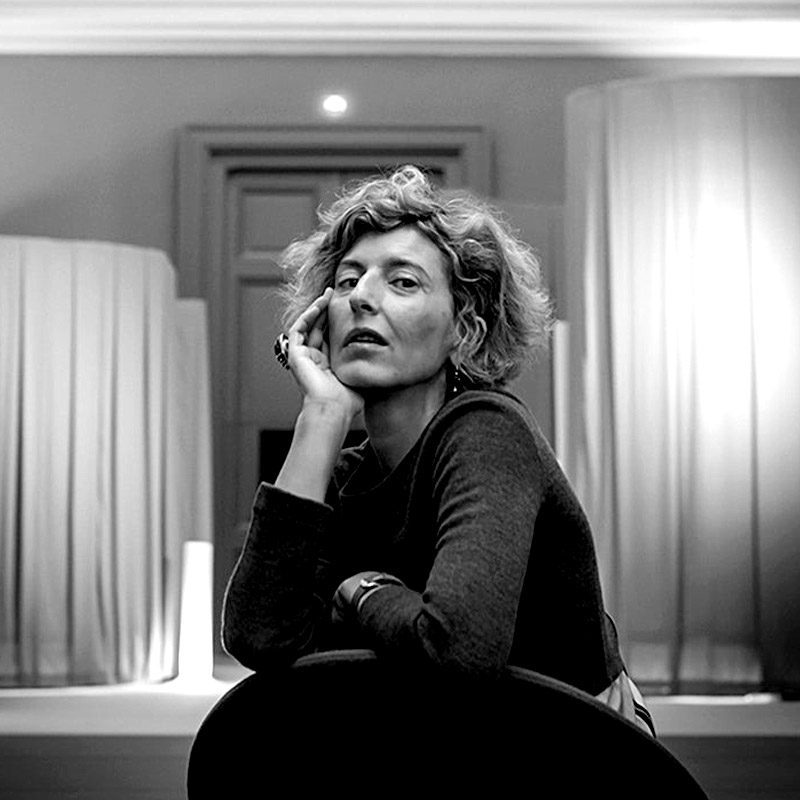 Teresa Sapey
Studio Teresa Sapey is an architecture and design studio based in Madrid since it was founded in 1990. The team's guiding force streams from curiosity and energy. In fact, the range of fields approached by this practice is extremely broad: It varies from spaces to displays via furniture, graphics and editorial works. Projects not only stem from feelings, but they are also capable of transmitting these same emotions to their clients and customers. "By working with spaces my aim is to be touching and therefore render emotions palpable: Three-dimensional, even four-dimensional. No matter the feelings is, as far as it is a feeling, I would go for it! I believe that architecture should interpret, build and transmit these inspiringly and usefully"
Who is actually Teresa Sapey?
_That friend of yours whom is also a Designer.
What do you think of when you hear the word plastic?
_Contemporary World.
What is your favorite color?
_White, but also orange.
Which Vondom item from another designer would you put in your home?
_I think you should ask which one I would'nt use at home. I like all of them: Javier Mariscal, Stefano Giovannoni and Elisa Gargan, A-cero, Ora Ïto, Ramon Esteve, Jose Manuel Ferrero, Eero Aarnio, Harry&Camila, Karim Rashid, Fabio Novembre, Archirivolto, Lucovica+Roberto Palomba, Ross Lovegrove and the VONDOM Studio.
What do you prefer, classic or science fiction movies?
_Voyage dans la Lune, by Georges Méliès. Both of them.
Do you have any fetish object?
_My glasses.
What was the last thing you bought?
_A pair of shoes with flower patterns.
Do you believe in perfection?
_I believe in the Perfection Quest. I think it is possible to look for it. However, we must acknowledge that we are not per – fect people just because we believe to be so.
Do you have any fixation or quirky habit?
_Yes, taking my shoes off, the delicious jamon ibérico (spanish premium ham) and, of course, champagne.
What do you do when you are not designing?
_I'm thinking about the design projects I should finish later.