LOVE MINI CHAIR
by Eugeni Quitllet
This chair collection, designed by Eugeni Quitllet for Vondom, is inspired by the concept of love, a feeling that involves body and soul, invisible to the human eye, but a wondeful embellisher of everything that surround us.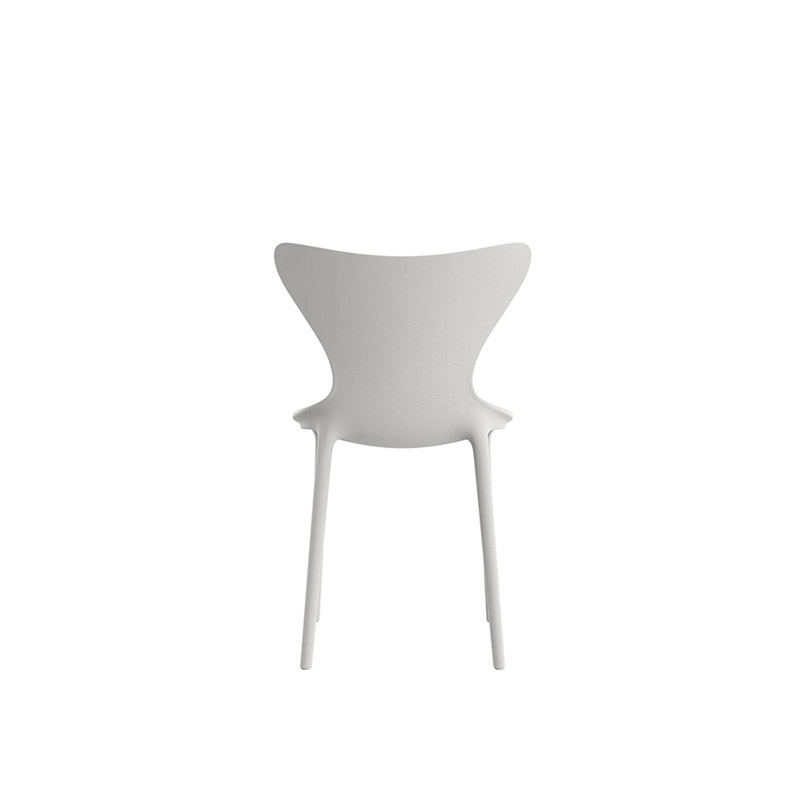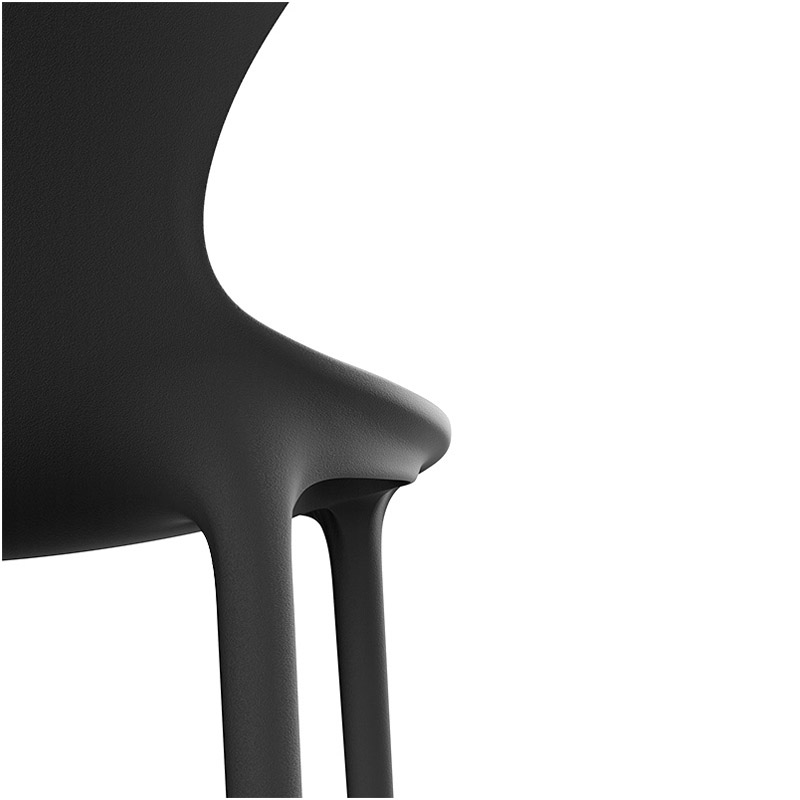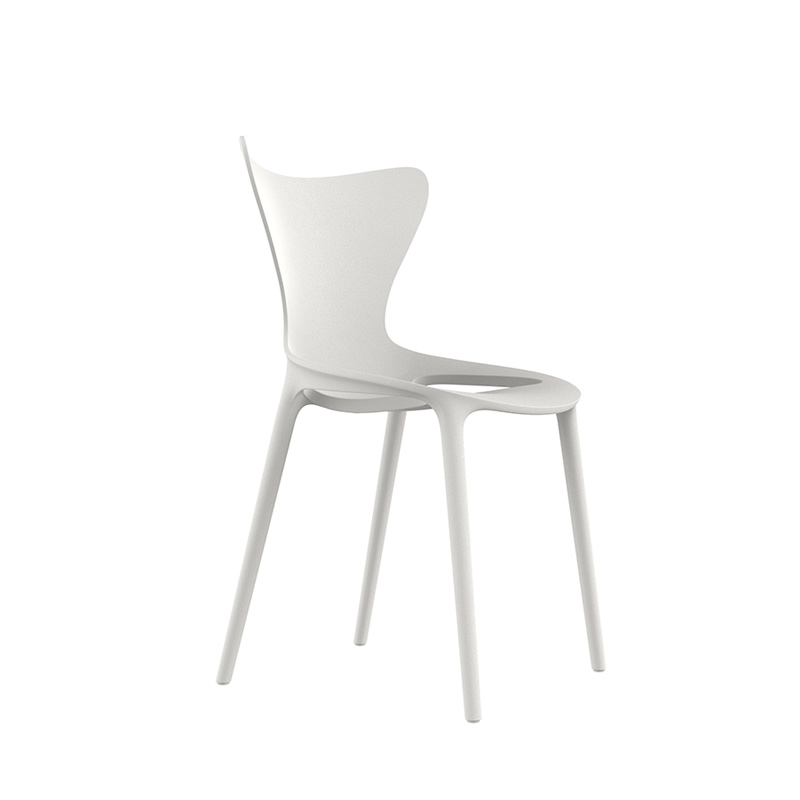 Description
Made from polypropylene and reinforced with fiberglass manufactured by gas injection. Stackable . Available in various colors. Suitable for indoor and outdoor use.
Weight: 2.44 Kg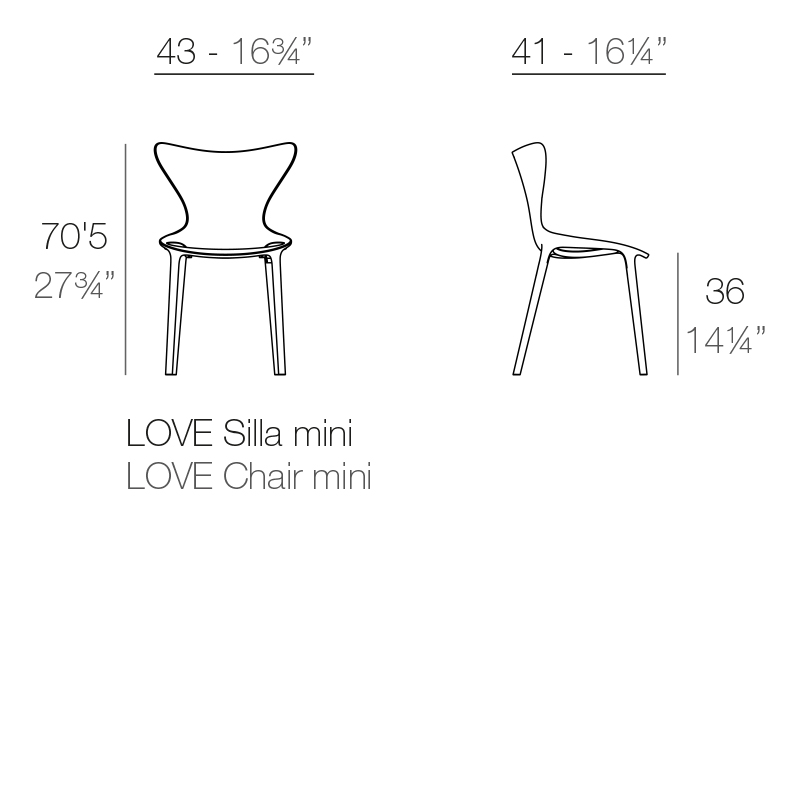 FINISHES
Available in various colors
LACQUERED COLOR INJECTION PP
Ref. 65043F
-
Designer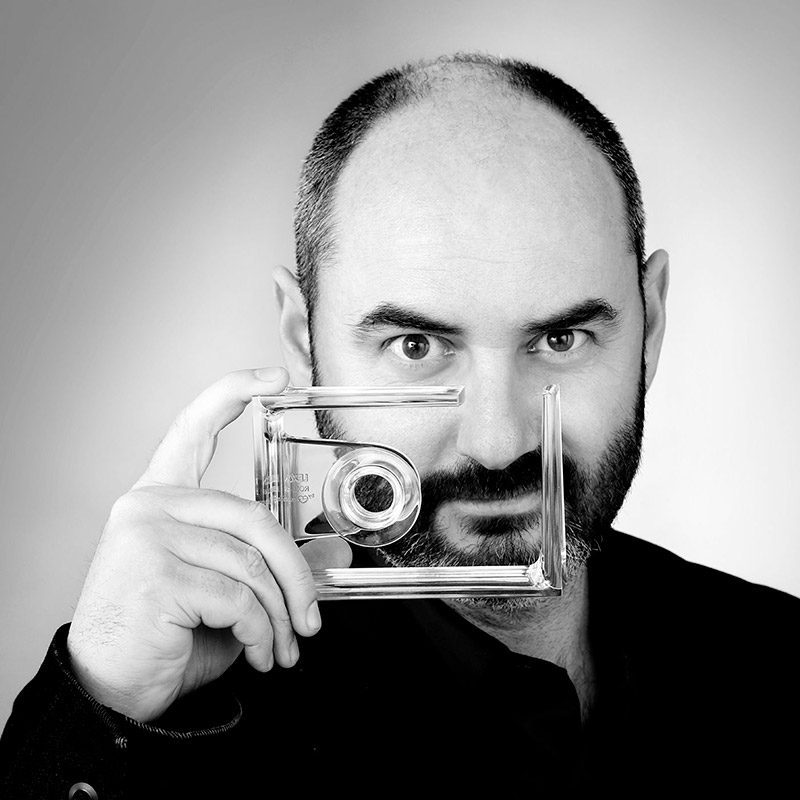 Eugeni Quitllet
The Catalan designer Eugeni Quitllet was born on 17th April 1972 in Ibiza. He graduated from 'La Llotja' art school in Barcelona. Through his creative vocabulary he exceeds simple relationships between function and style unveiling innovative objects. Between drawing, sculpture and contemporary archaeology, Quitllet literally reveals silhouettes hidden in the material, extremely visual skeletal objects elegantly master fullness and emptiness often with a touch of humour. Eugeni Quitllet is a design world freak capable of devouring the whole of our environment in his own way to serve it up to us transformed.
View designer
¿Estás interesado en este producto?
Si deseas recibir más información acerca de este producto, puedes contactar con nosotros a través de este formulario.
Materiales y cuidados
Materiales y cuidados
A lifestyle, a way of being. That's Vondom. Vanguard In & Out furniture made with passion. Designed by and for dynamic people, innovators, curious types… like you, who enjoy fashion and trends, and demand the best quality in everything around them.
Materiales y cuidados