Elegance over the sea
The Factory collection designed by Ramón Esteve is part of the furniture found on the new MSC WORLD Europa ship, which is part of the MSC Cruises fleet.
MSC Cruises has a new ship: MSC WORLD Europa , which has been designed to offer sailors maximum comfort on board. That is why Vondom's boat furniture can be found on this majestic ship.
The furniture from The Factory collection designed by Ramón Esteve, is part of the entertainment area of the boat called The Lanai.
The Lanai has been furnished with boat furniture from Vondom
The Factory modular sofa, armchairs and coffee tables have been selected for this area. Design pieces produced by Vondom using aluminium. A highly resistant material for outdoor terraces.
This boat furniture by Vondom has a minimalist design; as it has been created from straight and wide lines. This has given rise to pieces of large proportions with the aim of providing maximum comfort to the user.
On this occasion, the outdoor furniture of the Spanish design firm creates a perfect harmony with the elegant design of The Lanai, since the other structural elements are also perfectly illuminated straight lines.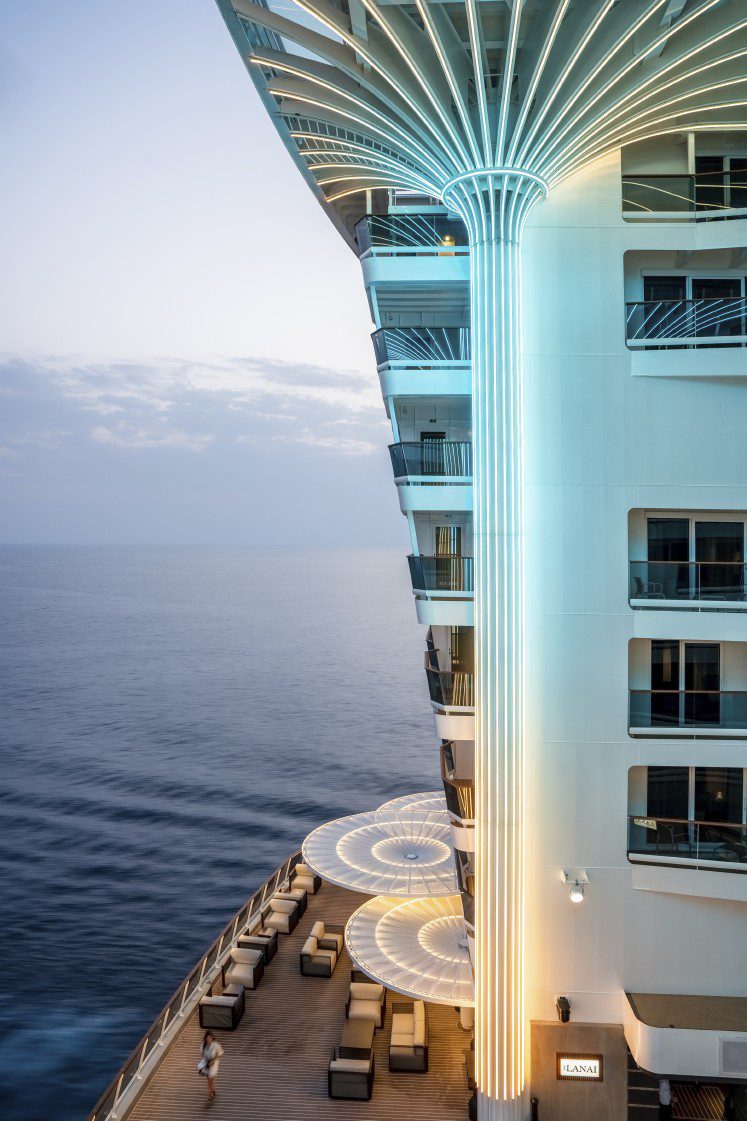 Every detail of the décor of this new MSC Cruises ship has been carefully selected to bring sophistication to all areas of the ship.

The design of this great ship has been developed with the aim of offering everything that allows the passenger to live and remember a unique experience.
This ship has 2.626 cabins of 6 different categories, 13 restaurants, 20 bars, lounges and cafes and has a capacity for 6.762 people on board.
In short, the Vondom ship furnishings present on the new  MSC WORLD Europa, contribute to the vision of elegance and comfort creating an unparalleled atmosphere.
Interested in this project?
If you wish to receive more information about this project, you can contact us through this form.