Today marks a day that crosses borders and evokes more than 90 years of a continuous struggle for equality for women. A reminder of how the 365 days of the year should be.
Agatha Ruiz de la Prada speak with us
Today we want to shout out to the world, Happy International Women's Day 2021!
In this light, we've asked ourselves: what's the role of women in design? It's clear that their exposure continues to be limited despite their efforts.
To explore the subject further, we're pleased to have the insight of the renowned Spanish designer Agatha Ruiz de la Prada, a woman who has turned colour into an unconquerable force capable of changing the world.
You can read the full interview below.
1. Why did you want to become a designer?
I loved the art world, but I knew that being a designer would bring me so much more happiness. The art world is more introspective, solitary and stressful. The fashion world, on the other hand, is a world that brings you immediate and total happiness.
2. If Agatha Ruiz de la Prada weren't a designer, what would you be doing?
I was supposed to be an architect, but I also would've loved to have been a painter, a psychiatrist, a film director… all of them, I like them all.
3. Your designs are present in a lot of products. Which one would you choose or do you think best defines your work?
Although I've always liked womenswear the most, what has perhaps been the most successful in my life has been design for the home.
4. The future of design lies in…
A complete reinvention.
5. Which architects or designers are inspirational for you? Any women?
I love Luis Barragán as an architect, Sonia Delaunay as a woman, artist and designer, I love Coco Chanel as a character, Issey Miyake too, and of course I love Yves Saint Laurent.
Sonia Delaunay was a French painter and designer and one of the most iconic figures of abstract art. Coco Chanel was one of the most influential designers of the 20th century. Both are women, visionaries, mavericks and fighters. An example of the fight against the gender gap.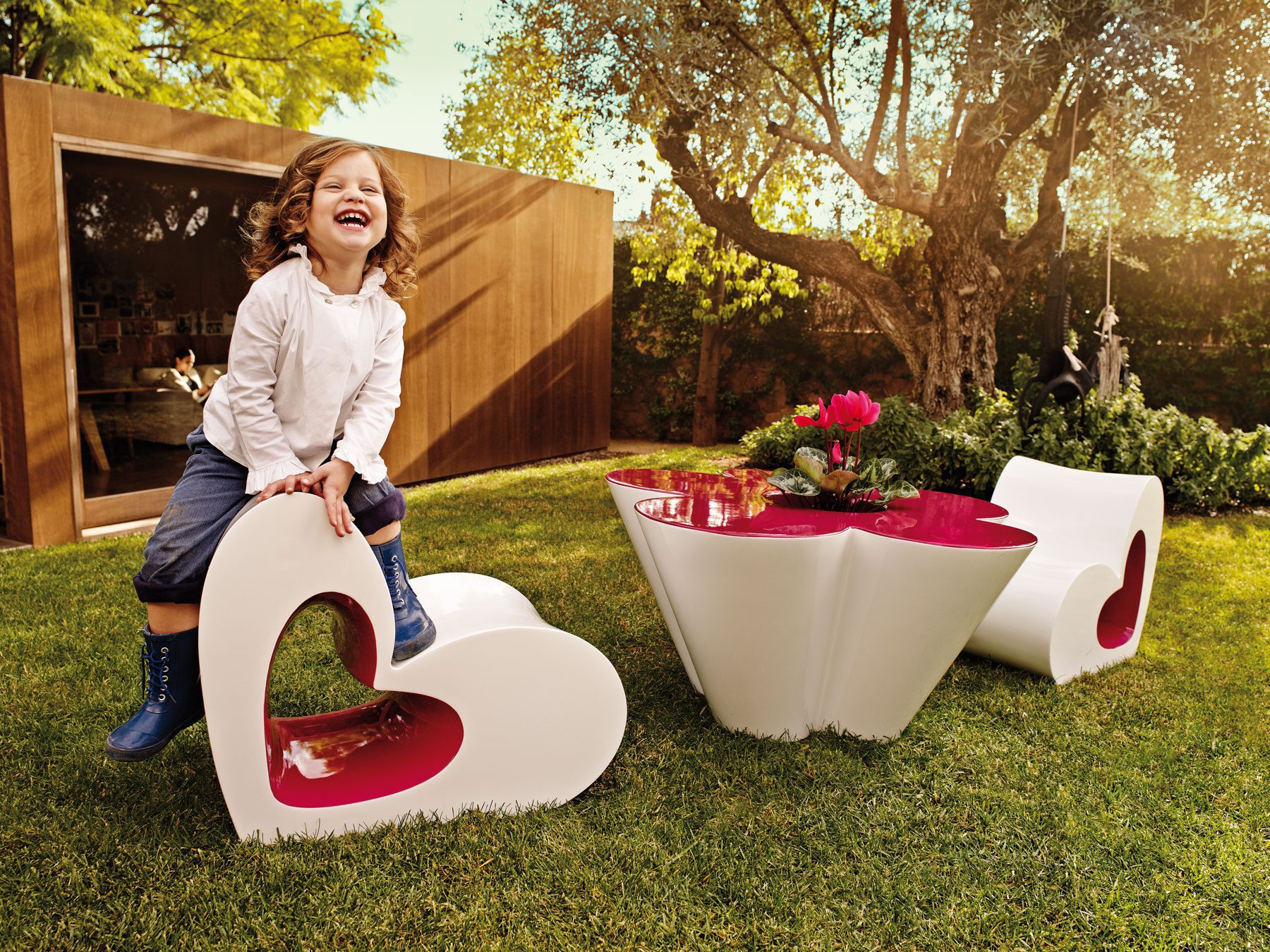 6. Have you ever experienced gender inequality?
I've never been troubled by gender inequality.
7. How do you think the profession has changed for a woman since you started out?
The profession has been transformed, when I started out a designer was a dressmaker. In fact, many women called themselves dressmakers and their role was to sew outfits for wealthy clients. Now the world has become much more open and a designer can do absolutely anything for all kinds of economies and sectors.
8. What advice could you give to new designers? What would you have liked to have known beforehand?
To know that the most fun thing is to have a blank piece of paper to learn with and that the best way to do so is to make mistakes.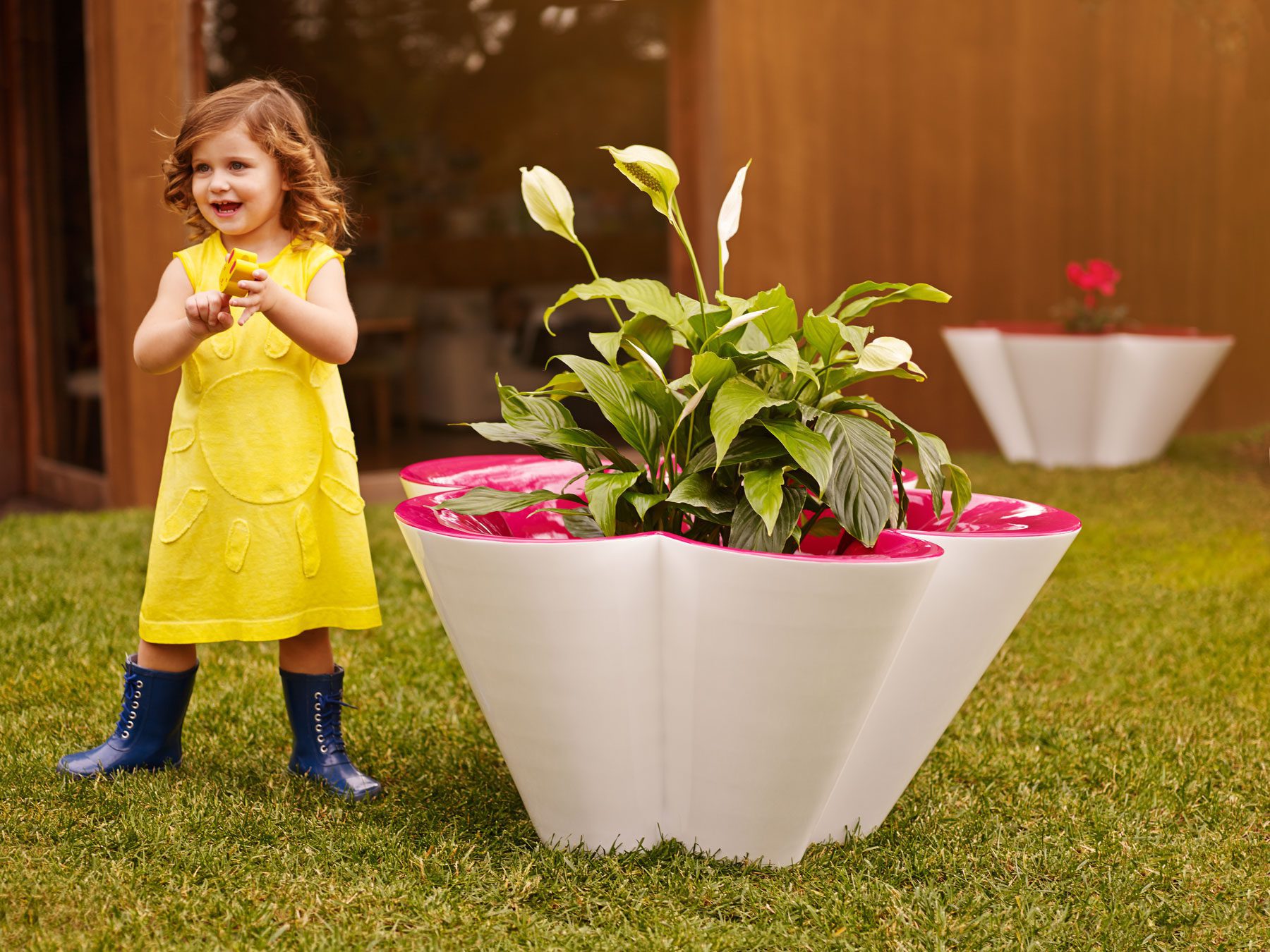 9. At what point in your professional career did you become interested in the world of furniture? How did the idea of creating the Agatha collection come about?
I'm the daughter of one of the most prominent architects in Spain and he had a furniture design company for a time. So I've always had an interest in this world, in the wonder of what it would be like to create furniture.
The designer's father is José Manuel Ruiz de la Prada y Sanchiz, a visionary and leading figure in Madrid's residential architecture scene. The Agatha collection by Vondom is formed of a flowerpot, chair and table. The ensemble and its colours are a reflection of the vitality, romanticism and fun that reflect the designer's style.
10. At what point did colour become your expressive medium?
From the very beginning.
Agatha is also known as "the queen of colour", for her use of colour as a language of creativity and happiness in everything she does.
11. What do you think about gender stereotypes in colours?
I think men need more colour, they're happier. Colour is good for children, men, women, in short, for everyone.
Agatha Ruiz de la Prada highlights the universality of colour, a colour that doesn't understand gender, race or beliefs. It's simply an expressive medium, an emotion, a feeling. So why lock up something so powerful within four walls? Long live colour!
12. Do you believe design to be a social tool?
Yes, because it can make everyone happy.
13. What makes the language of hearts so special?
The heart is a magnet for people.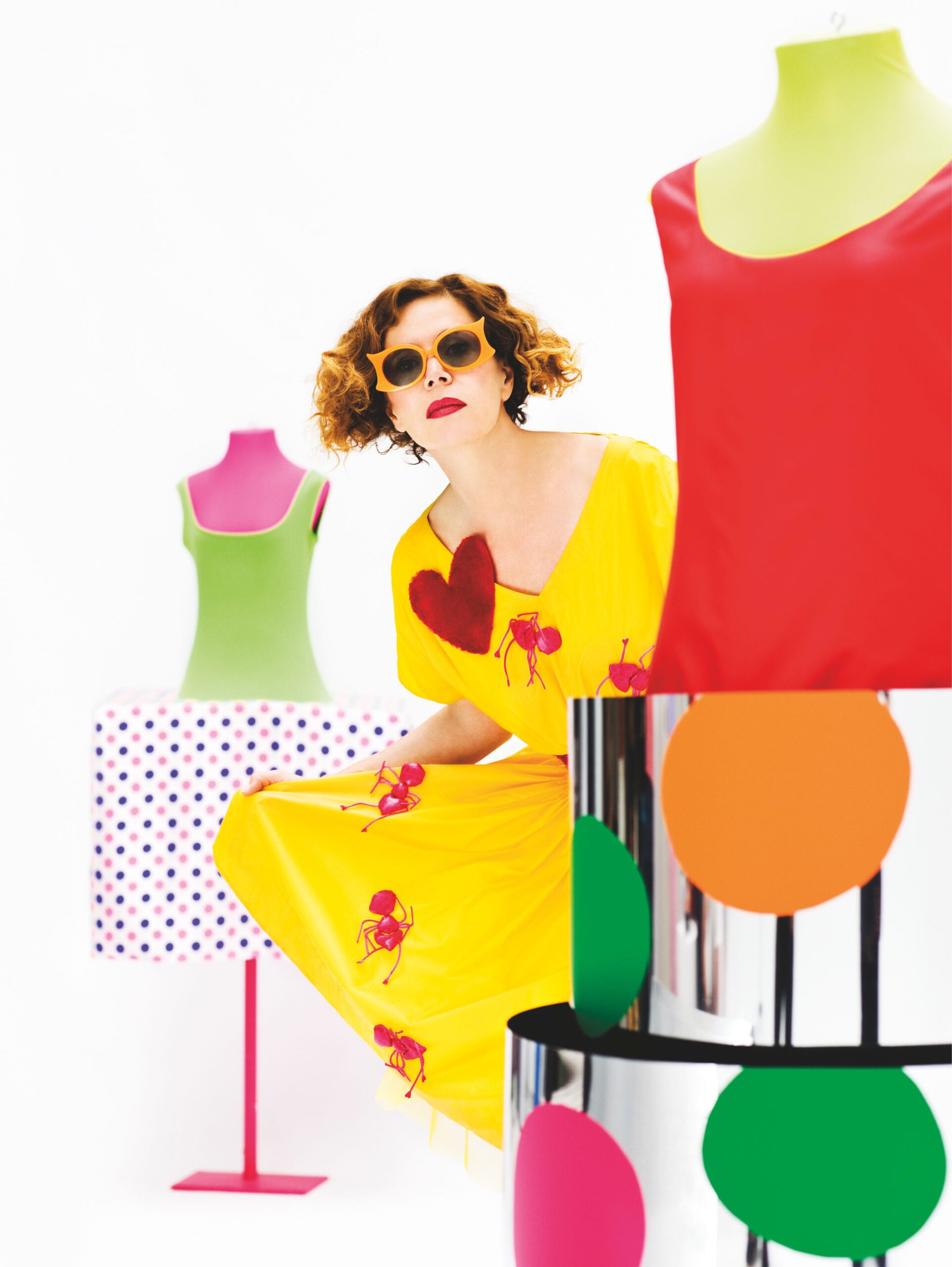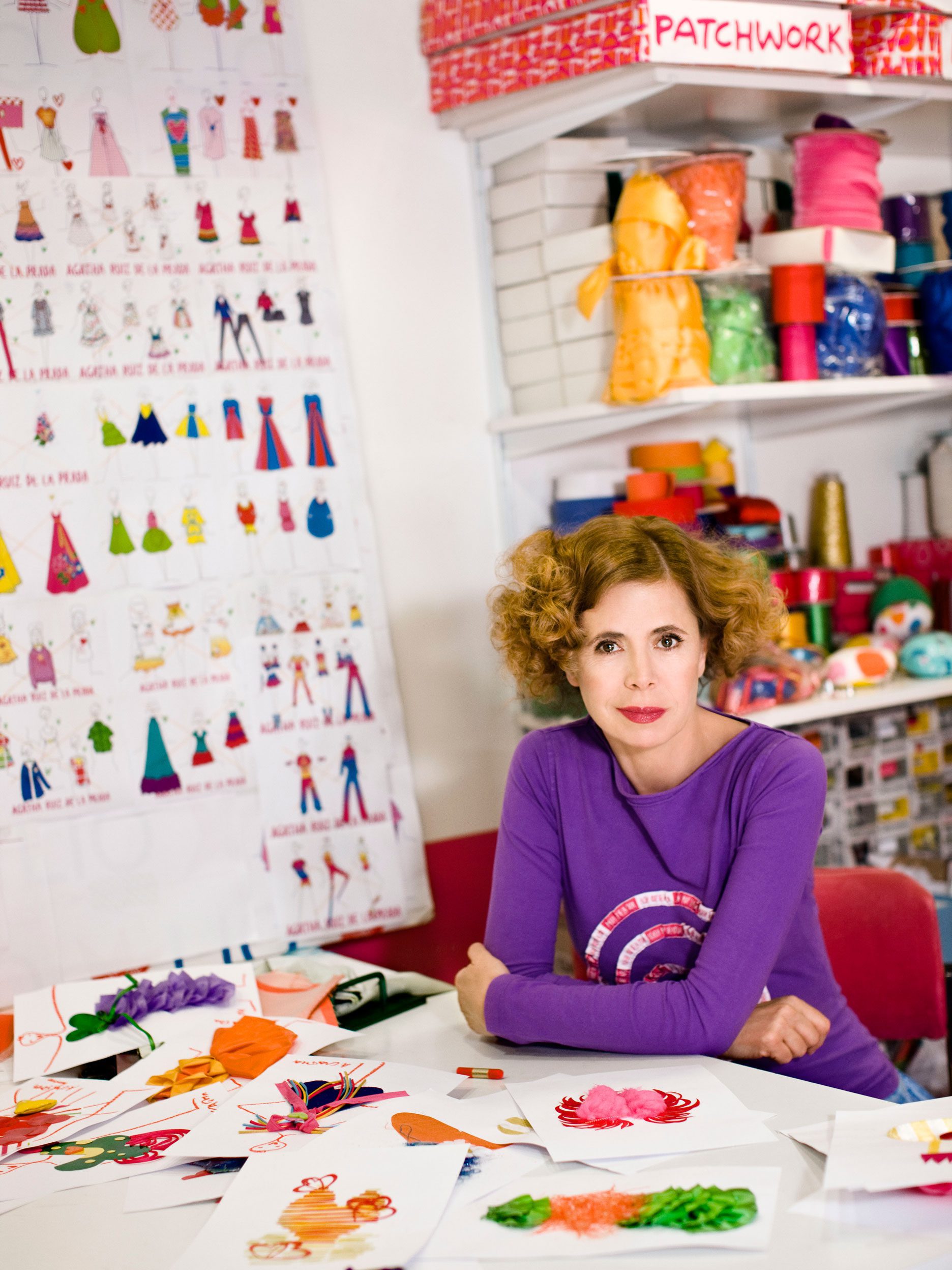 Thank you Agatha for sharing your magic with us on such a special day, when it is so important to end all forms of discrimination and violence against women. Not only as a basic human right, but as a crucial resource if we're to live in a sustainable, peaceful and prosperous society.
As you say, "the heart is a magnet for people". Let it speak for itself and we'll make a better world.