Vondom is an innovative brand that enhances Spanish design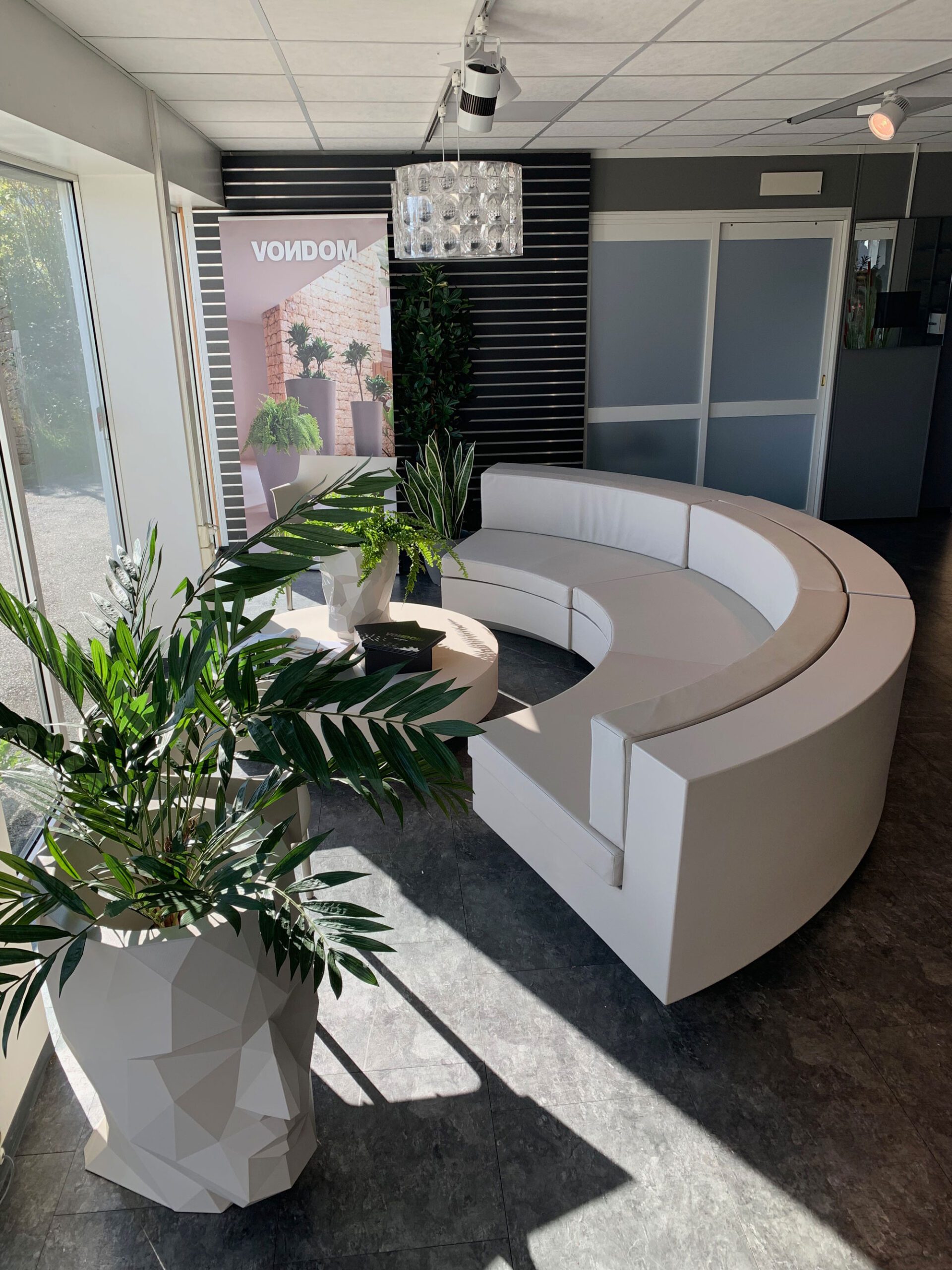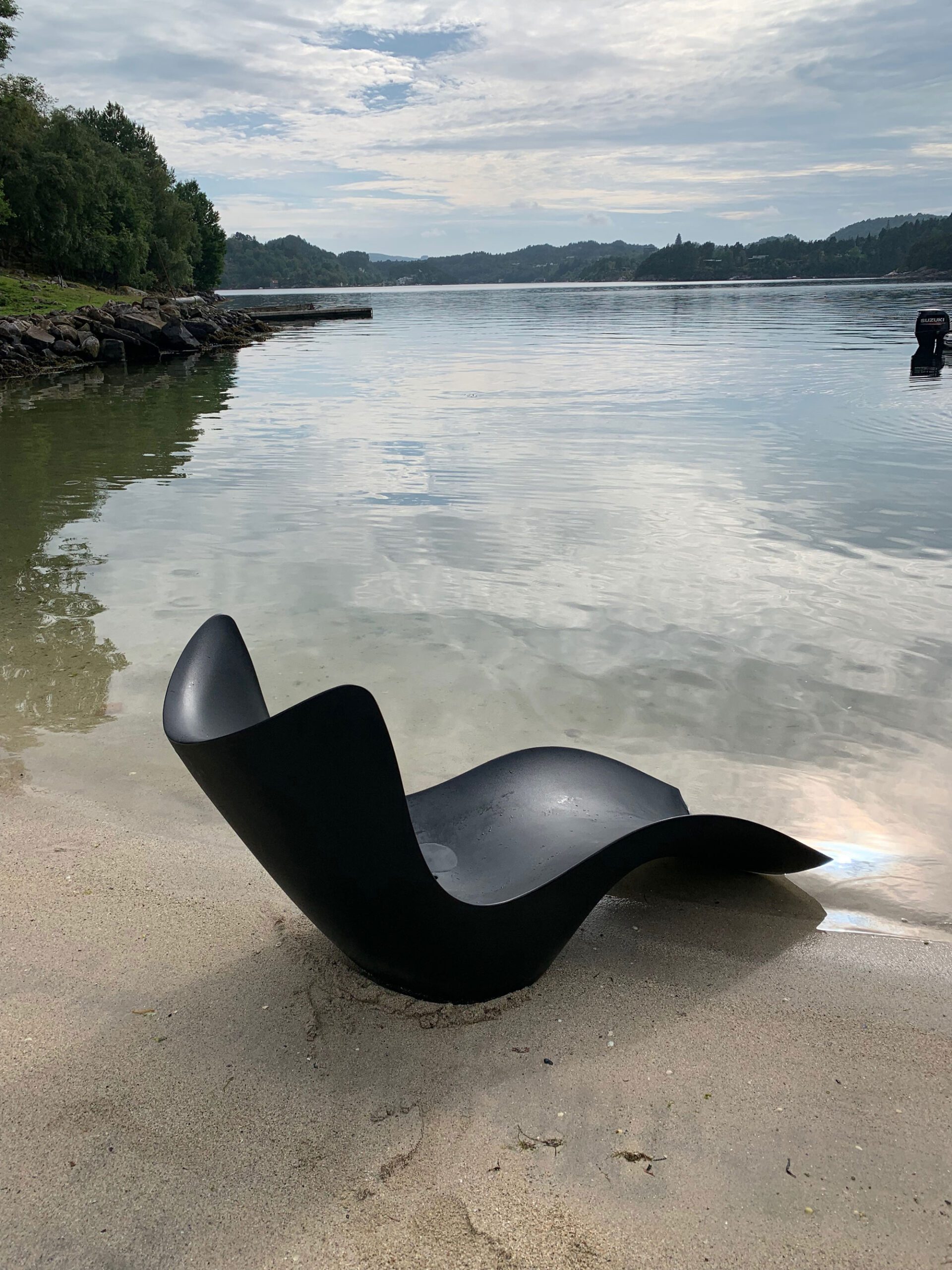 After falling in love with our Brand, Butikk Service/ V.I.Designer has just launched our Brand in Norway furnishing two new Vondom outdoor furniture spaces in their showrooms located in the beautiful city of Haugesund and overlooking the Lake of Aalfjorden.
Showcasing Vondom's outdoor furniture and some of our Top Sellers, designed by Ramon Esteve, Eugeni Quitllet, Teresa Sapey, Stefano Giovannoni and A-Cero, amongst others.
In their showroom in Haugesund they placed our Vela semi-circular piece and coffee table set designed by Ramon Esteve, this semi-circular combination has just been incorporated to Ramon Esteve's Vela collection and as it is modular it allows you to create various compositions.
Placed next to this semi-circular set, our iconic Avant garde Adan planter designed by Teresa Sapey, is one of Vondom's eye catching best sellers.
On the shore of Lake Aalfjorden sits our very modern, unique, and majestic Surf sun lounger, designed by the enigmatic designer Karim Rashid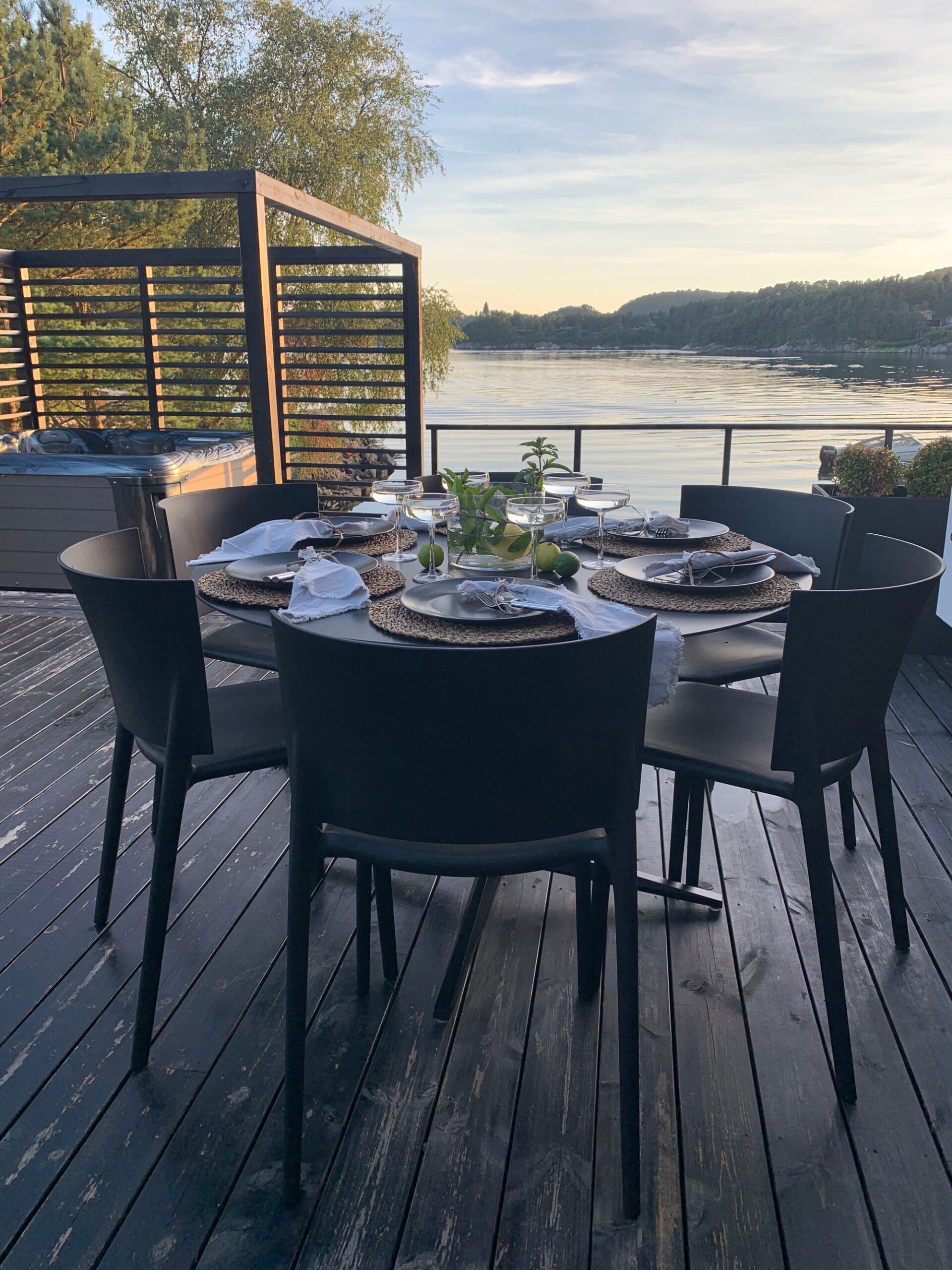 Overlooking the lake is one of Vondom's outdoor furniture spaces composing of a combination of both elegant and minimalistic lines that just shows how you can mix different collections, with of our Faz tables designed by Ramon Esteve and Africa side chairs designed by Eugeni Quitllet.
Near by, our Vela Daybed, designed by Ramón Esteve is a designer piece of art that was created to ensure the up most relaxation and tranquility.
The Vela sofa complemented with our Pixel side tables, are of a very lineal and sheer design, and they recreate a very minimalist and sophisticated atmosphere.
On the upper outdoor terrace overlooking the city, sits one of many collections, designed by the Italian designer Stefano Giovannoni, the Stone collection composed by a set of sofas, lounge chairs, coffee table, and planters.
In addition, the Rest collection designed by A-cero is also a part of Vondom's outdoor space that has been layed out by Butikk Service in their outdoor showroom. And these amazing surroundings enhance the beauty of Vondom's outdoor furniture.
You are welcome to visit these elegant and cool outdoor furniture spaces in Norway, the main showroom is located at Industrigata, 6.5537 in Haugesund, Norway.