CHRISMY
by Teresa Sapey
Chrismy is the reinvented Christmas tree by Teresa Sapey for Vondom. Is inspired in natural, organic and elegant shapes that rise toward its peak in each of its silhouettes to-and-fro movement.
Products
NANO CHRISMY
Ref: 49069
CHRISMY 0,5m
Ref: 49070
CHRISMY 1,5m
Ref: 49071
CHRISMY 2m
Ref: 49072
CHRISMY 1m
Ref: 49073
Designer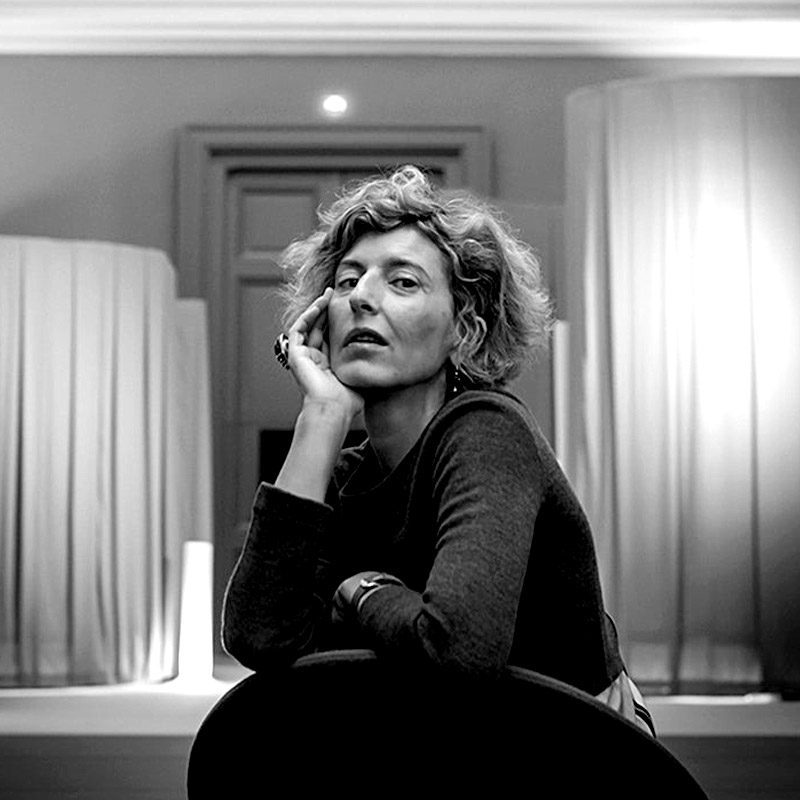 Teresa Sapey
Studio Teresa Sapey is an architecture and design studio based in Madrid since it was founded in 1990. The team's guiding force streams from curiosity and energy. In fact, the range of fields approached by this practice is extremely broad: It varies from spaces to displays via furniture, graphics and editorial works. Projects not only stem from feelings, but they are also capable of transmitting these same emotions to their clients and customers. "By working with spaces my aim is to be touching and therefore render emotions palpable: Three-dimensional, even four-dimensional. No matter the feelings is, as far as it is a feeling, I would go for it! I believe that architecture should interpret, build and transmit these inspiringly and usefully"
View designer
Interested in this product?
If you wish to receive more information about this product, you can contact us through this form.
Materiales y cuidados
Materiales y cuidados
A lifestyle, a way of being. That's Vondom. Vanguard In & Out furniture made with passion. Designed by and for dynamic people, innovators, curious types… like you, who enjoy fashion and trends, and demand the best quality in everything around them.
Materiales y cuidados