Place of wellbeing
Vondom's modern planters transforming this clinic from a high standard of care to a place of wellbeing.
Location

Valencia

Type

Contract

Collection

Suave
Vondom's modern planters from Suave collection
Vondom's modern planters have been placed at strategic points throughout the clinic. At the entrance, next to the large wooden gate, there are two of them, perfectly combining the original architecture of the property and the avant-garde design of the Vondom pieces. In addition, the Suave planters are located in the corridors that lead to the different offices.
Vondom features in the new dental clinic of Dr. Lucia Hernandez in Carcaixent, Valencia. An interior design project spearheaded by Vitale, who have relied on our planters from the Suave collection, designed by Marcel Wanders, with the aim of creating a unique design where vegetation is a focus of the project.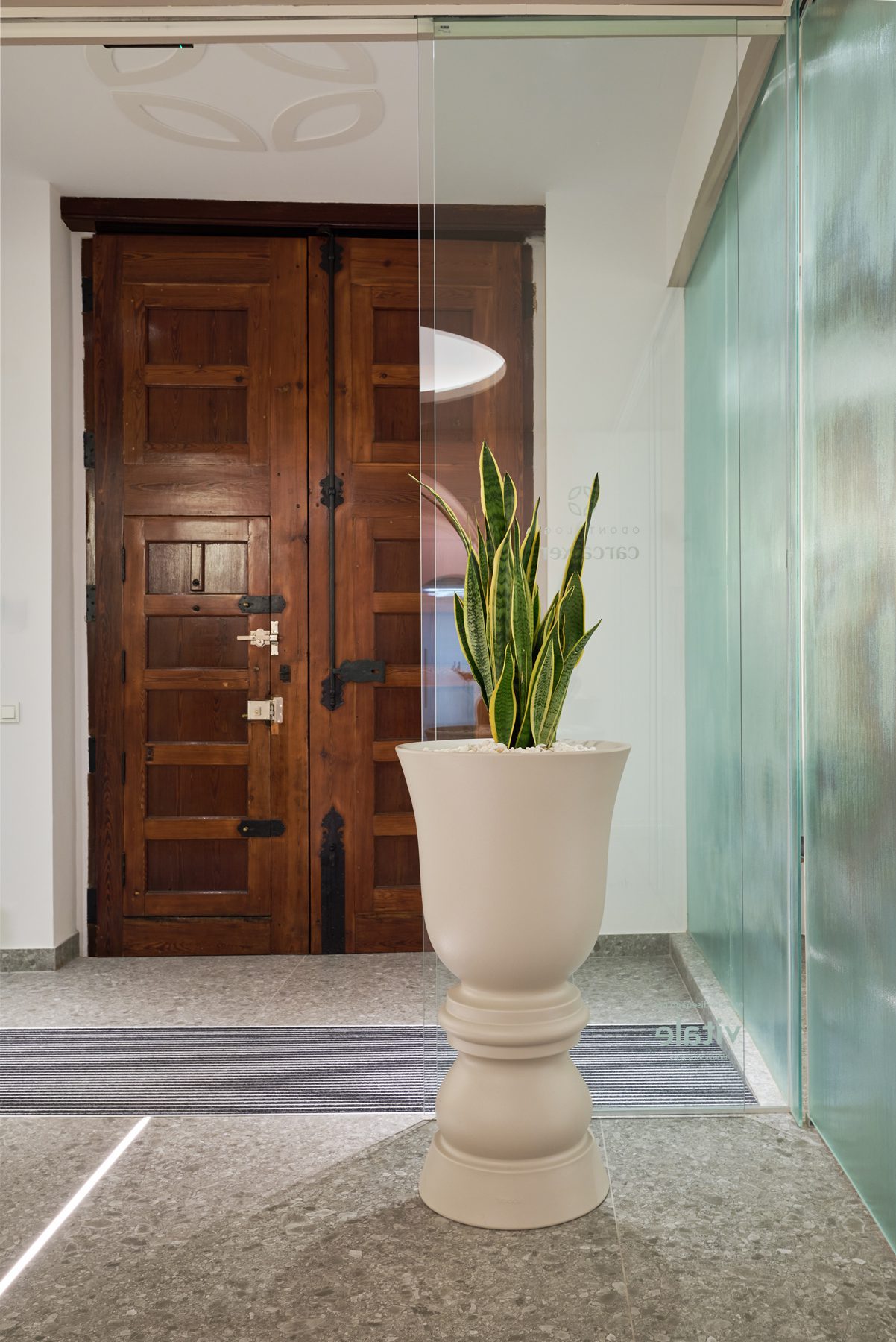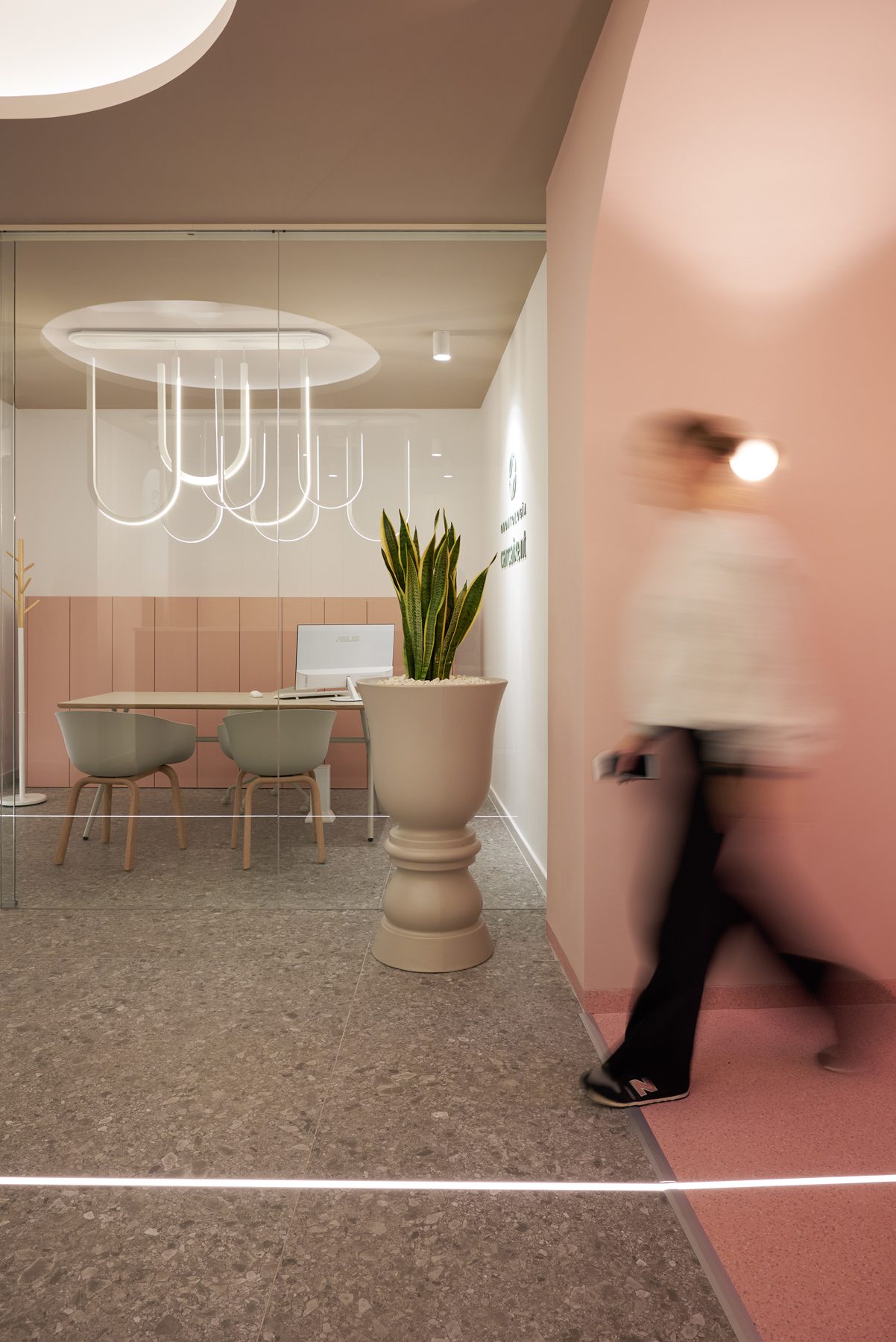 "The design of this space has been based on the creation of a 'boutique clinic' that defines the doctor's way of being and doing, providing a highly personalised treatment in which the importance of details and fluid doctor-patient communication prevail." – Vitale.
The interior design has been managed considering sophistication, minimalism, positivism, and the well-being of the clients. For this reason, the selection of colours is monochromatic and friendly, the furniture is simple, and the accessories are exclusive. The design of the Suave planter prioritises warmth and sensuality, gifting the space with characteristic green hubs, an essential in modern interior design projects.
This interior design project incorporates various green hubs using the Suave planters by Vondom, transforming this clinic from a high standard of care to a place of wellbeing.
Interested in this project?
If you wish to receive more information about this project, you can contact us through this form.