At Vondom, we excel at creating designer outdoor furniture from different materials that combine elegance, durability and sustainability. In this article, we will explore the advantages of aluminium furniture and how we incorporate the material into our latest generation collections.
Aluminium, a unique metal
At Vondom, we are committed to creating designer outdoor furniture that combines elegance, durability and sustainability. One of the keys to achieving this is the use of aluminium, a metal with unique characteristics.
Aluminium is a non-ferromagnetic metal obtained from bauxite, a mineral present in the earth's crust. It is characterised by being 100% recyclable, its low density and high resistance to corrosion and impact.
Two types of material for our aluminium furniture
In the manufacture of our outdoor furniture we use two types of aluminium, AISI12 and 6060, with which we provide innovative and sustainable solutions for residential and commercial spaces.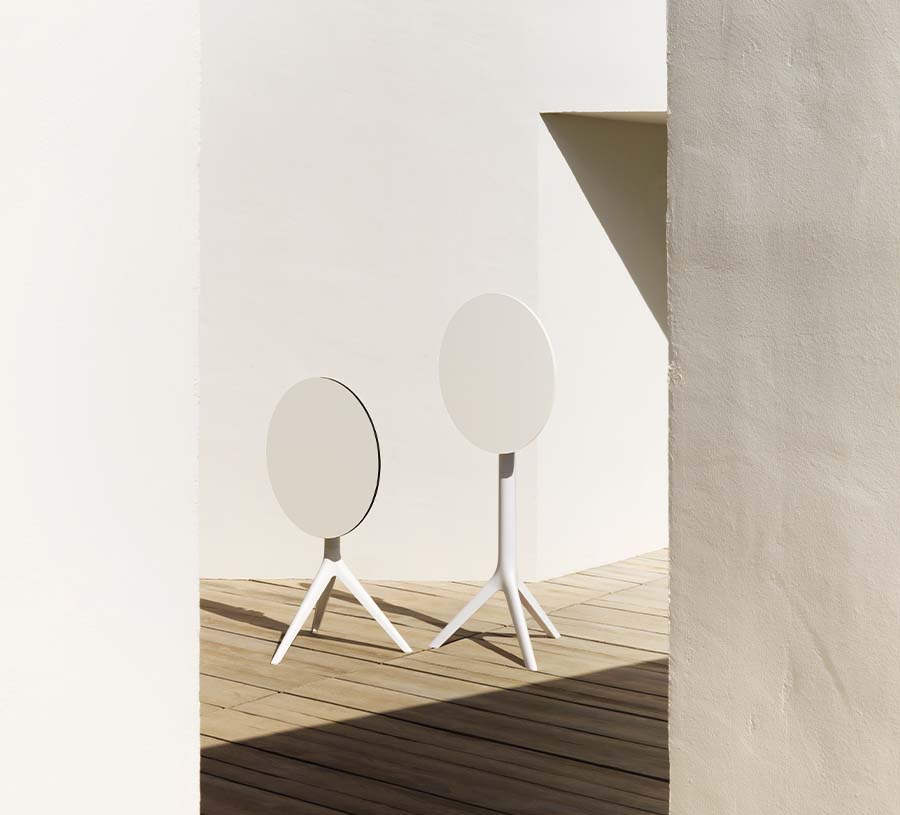 AISI12 aluminium: durability and functionality
AISI12 aluminium, obtained by casting aluminium, is the material of choice for creating contract tables and chairs for restaurants, cafés, offices and commercial spaces.
At Vondom, we have improved the functionality and aesthetics of these tables by combining aluminium with top-quality HPL, Dekton or glass table tops. These tables not only stand the test of time, but also adapt to any environment.
AISI12 aluminium is an essential component in our Mari-Sol tables, masterfully designed by Eugeni Quitllet, which, with their elegant and contemporary design, have become iconic pieces that bring sophistication to any outdoor environment.
The Faz tables are also made from this material. Designed by Ramón Esteve, they have an avant-garde, minimalist style and offer a versatile option for those seeking a combination of form and function.
The use of this material in these collections not only guarantees their longevity, but also enhances their aesthetics and their ability to adapt to different environments, making them essential elements for high-end outdoor spaces.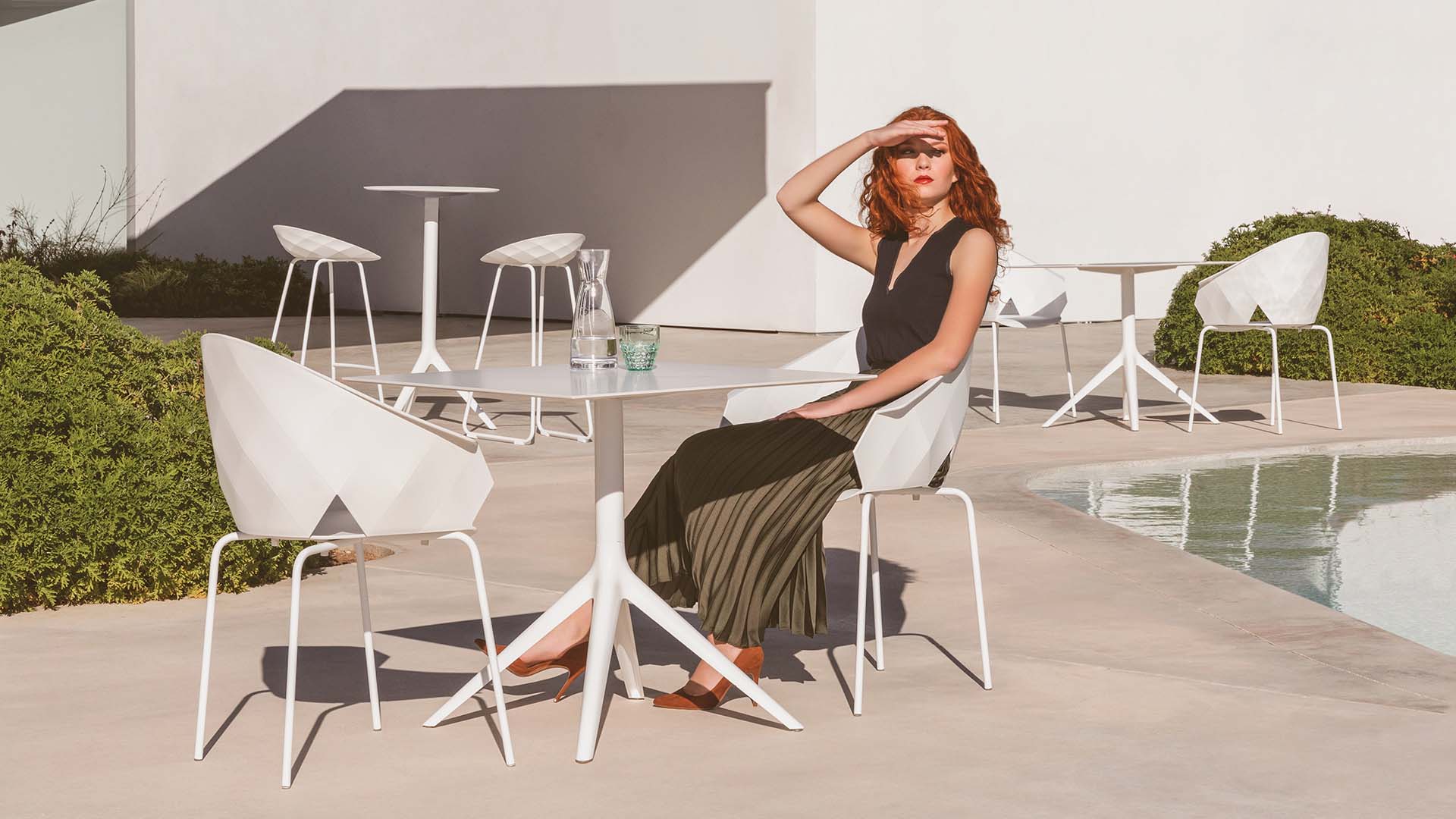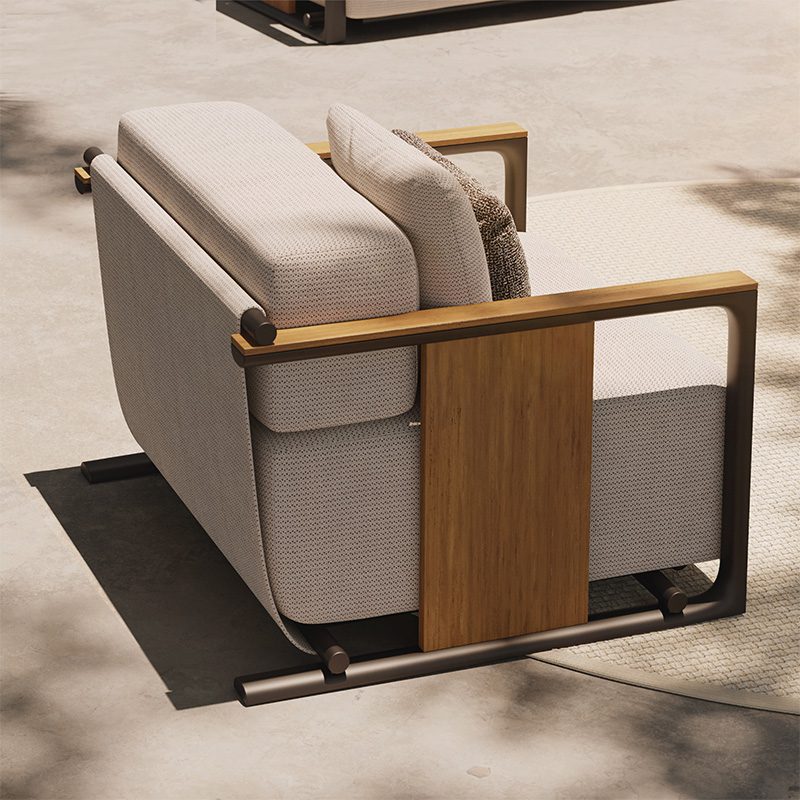 Aluminium 6060: serenity and strength
This material, produced by moulding and extrusion, allows us to create designer aluminium furniture with serene and timeless shapes.
Taking advantage of the infinite possibilities that 6060 aluminium offers us, we have created pieces of great visual lightness that are incredibly resistant. The material's versatile profiles allow us to design aluminium furniture in a variety of heights, dimensions and designs, resulting in innovative and sustainable solutions.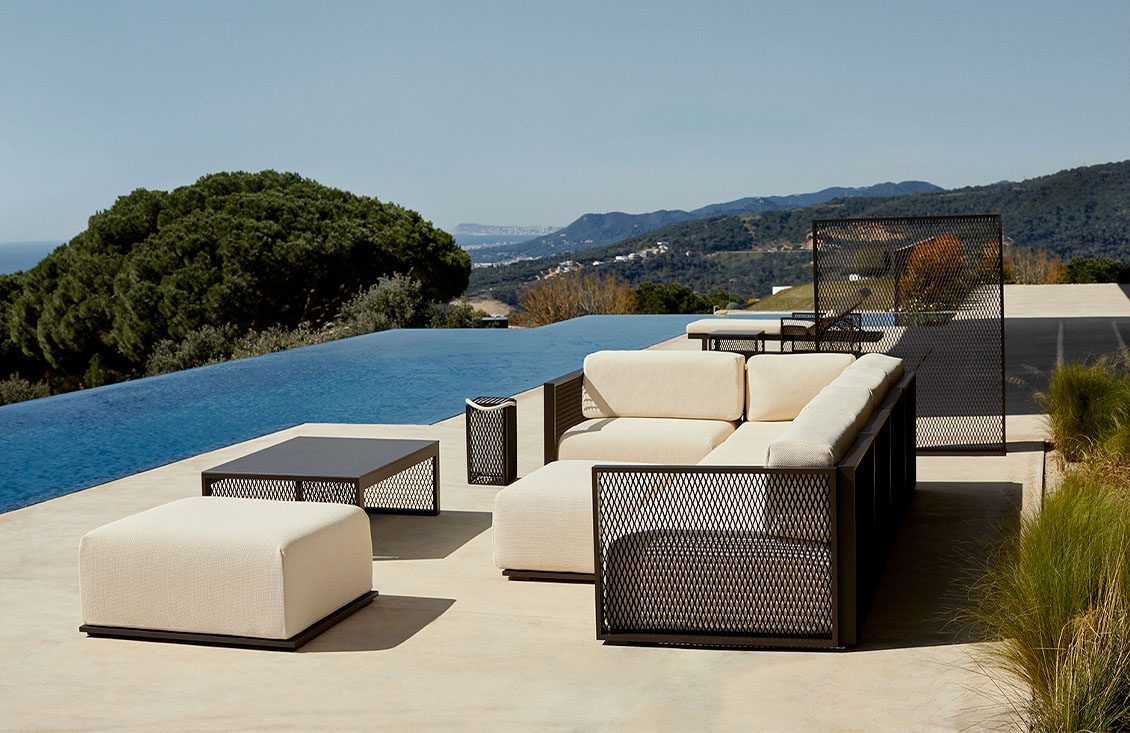 Building on the versatility of 6060 aluminium, we have created a series of flagship collections that emphasise the crucial role of aluminium in our design. Our new collections, such as Hamptons, Posidonia and The Factory, designed with the expertise of Ramón Esteve, and Tulum, a creation of Eugeni Quitllet.
These collections reflect the evolution of contemporary design with the incorporation of 6060 aluminium in their structure. In addition, they incorporate aluminium not only as a functional material, but also as a design element that brings lightness and sophistication to each piece.
In addition, in other collections such as Milos by Jean-Marie Massaud and Vineyard, we have given aluminium an essential role by using it as a component in the creation of the structures of some of their pieces.
This choice not only guarantees exceptional resistance, but also highlights the modern and minimalist aesthetics that characterise these collections.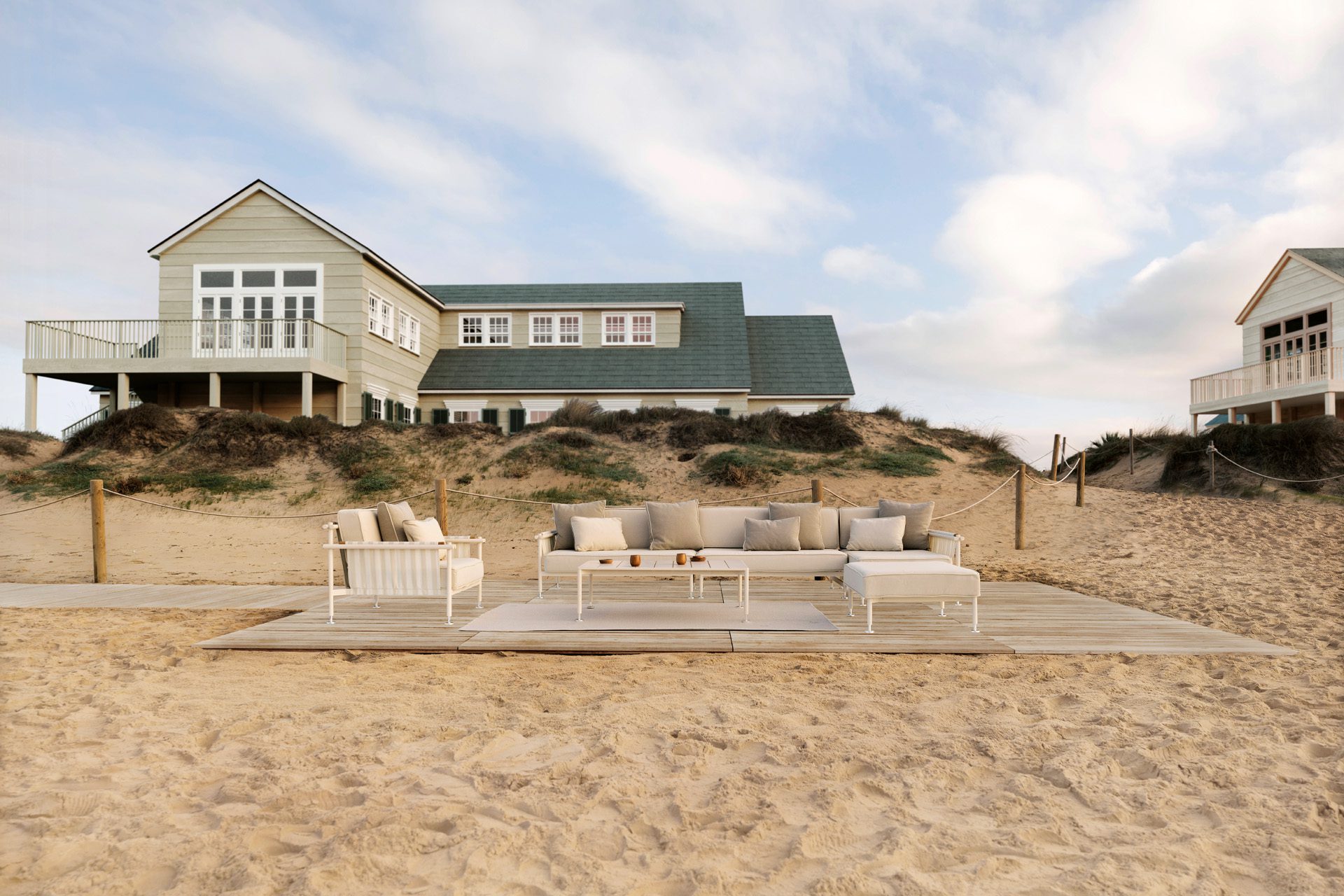 Commitment to quality and the environment
At Vondom, we pride ourselves on our commitment to quality and the environment. Our production is governed by our ISO 9001:2008 quality assurance system and ISO 14001:2004 environmental standards.
We use the highest quality materials to ensure a long service life for our products, which are suitable for both indoor and outdoor use.
Our passion for excellence and sustainability is reflected in each of our outdoor furniture designs, and aluminium becomes an integral part of our pieces, contributing to their durability and versatility in both residential and commercial settings.
At Vondom, we continue to explore new ways to harness the unique qualities of this material to deliver innovative and sustainable designs that meet our customers' needs in aluminium furniture.