Vondom and Umbrosa have teamed up to present our new products together in a showroom in Belgium, and due to the success of the first week, we have extended the stay until the 20th of October.
An Exclusive Showroom in Belgium
From September 30th to October 20th, the impressive Umbrosa showroom, located in Roeselare, in the West-Vlaanderen region, has become a unique stage to showcase the latest novelties of both brands.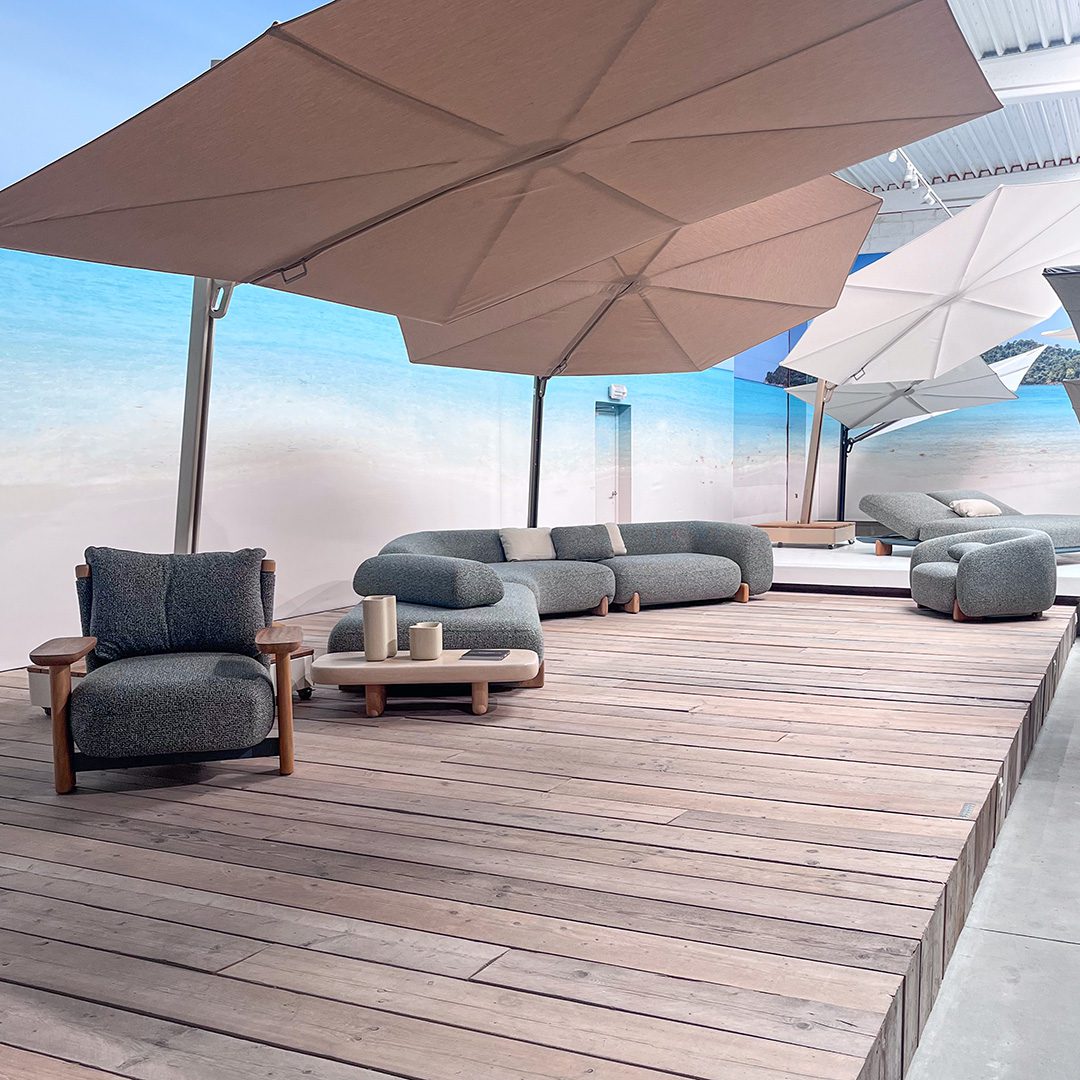 Milos collection, by Jean-Marie Massaud
Inside the showroom, the Milos collection surprises with two different compositions of the modular sofa, arranged together with the two different armchairs of the collection and the low tables. The sofa, made from polyurethane and iroko wood, stands out for its comfort and low seating.
We also present the last two pieces of the collection: the Milos lounger and daybed, two pieces of incomparable warmth and elegance. Manufactured, in the same way as the rest of the pieces in the Massaud collection, from an aluminium structure and iroko legs.
Hamptons Collection, by Ramón Esteve
We present the new Hamptons collection, designed by the Valencian architect. On this occasion, with a sofa made up of two modules and the coffee table from the collection made of aluminium. A set with a more elegant and romantic design, ideal for creating sophisticated atmospheres.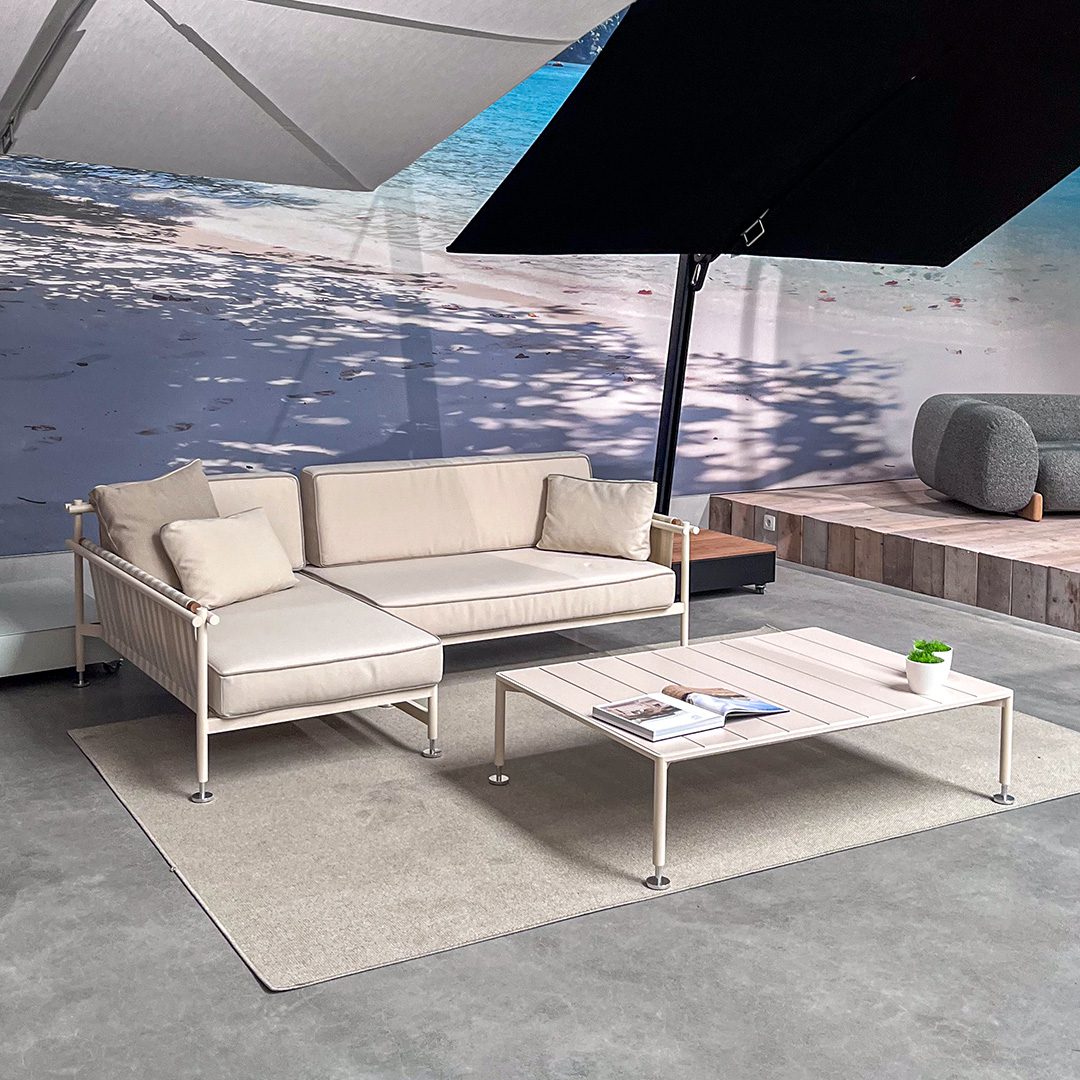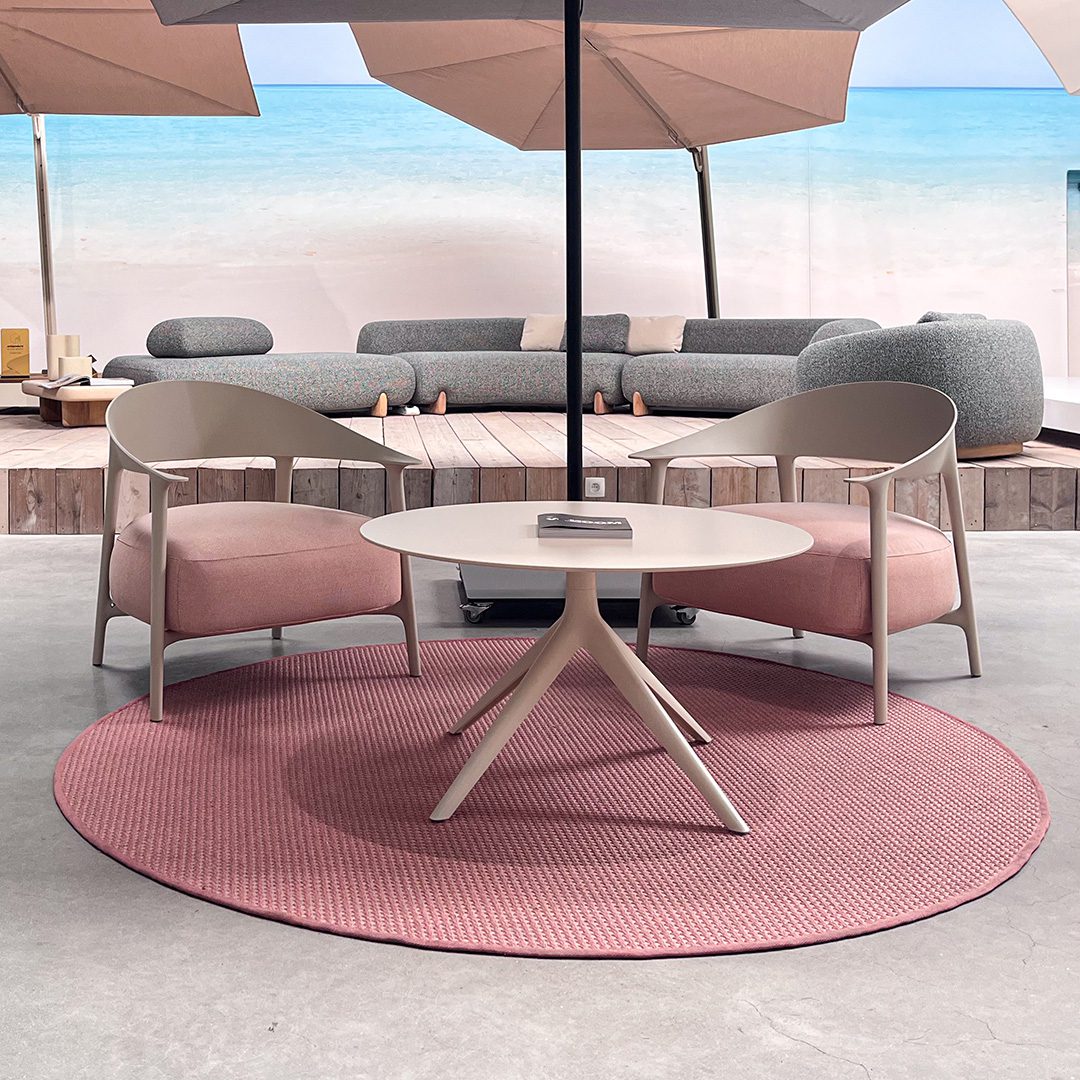 Set of Africa lounge chairs and Mari-Sol tables, by Eugeni Quitllet
The colourful showroom is set by the four sets of Africa lounge chairs in different structure and fabric finishes. A piece presented in 2022 that stands out for its versatility and comfort.
Gatsby Collection, by Ramón Esteve
Inspired by the art deco of the Belle Epoque, the Gatsby modular sofa is a piece that stands out for its elegance. In addition, the Gatsby tables stand out for their wide variety of sizes, providing versatile options for any space.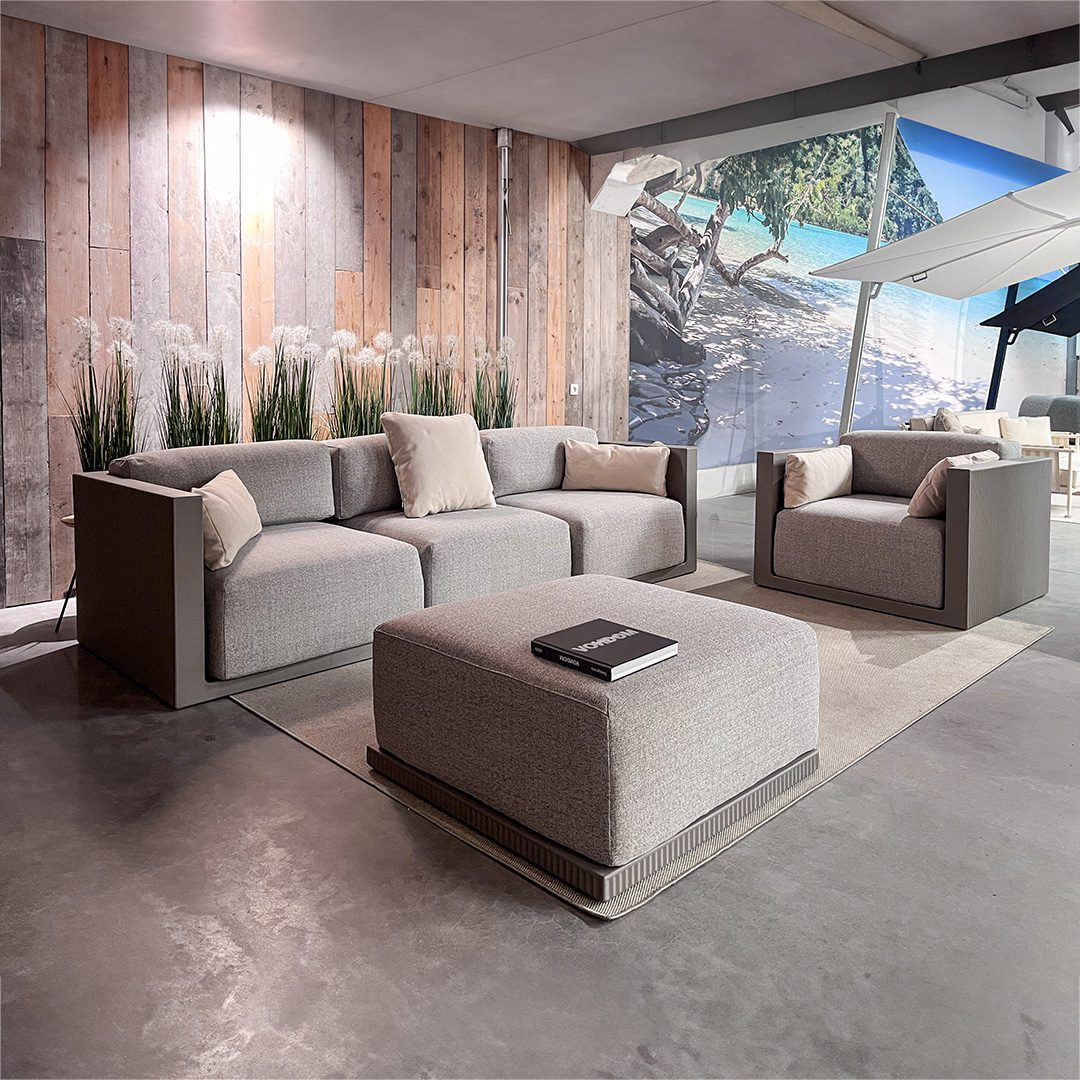 This showroom is an unrivalled opportunity to discover how Vondom design merges with functionality, resulting in furniture pieces that will transform any environment in Belgium.
We look forward to seeing you in Roeselare, Belgium, from 30 September to 20 October, to be part of this unique design and lifestyle experience together with Vondom and Umbrosa!
Please send your attendance request by email to rsvp@vondom.com.