The Faz collection designed by Ramón Esteve for Vondom continues to evolve under the inspiration of faceted mineral forms.
The new products from the Faz collection
Harmonious, serene and timeles, these are the main characteristics that define the Faz collection.
Now, Ramón Esteve has designed two new products that join this new collection. A sun lounger and planters in three different sizes that work independently.
The Faz collection has a new sunbed chair 
A designer product inspired by the shapes of a crystallized quartz stone. That is why, when you visualize this piece, you can see it's both robust and refined.
It's faceted shapes are elegantly softened to embrace the posture and the shape of your body, seeking maximum comfort and ensuring both relaxing and enjoyable moments.
This exuberant sunbed is ideal for round the pool area. This is why Vondom manufactures using highly resistant materials ensuring the highest quality for it's outdoor furniture.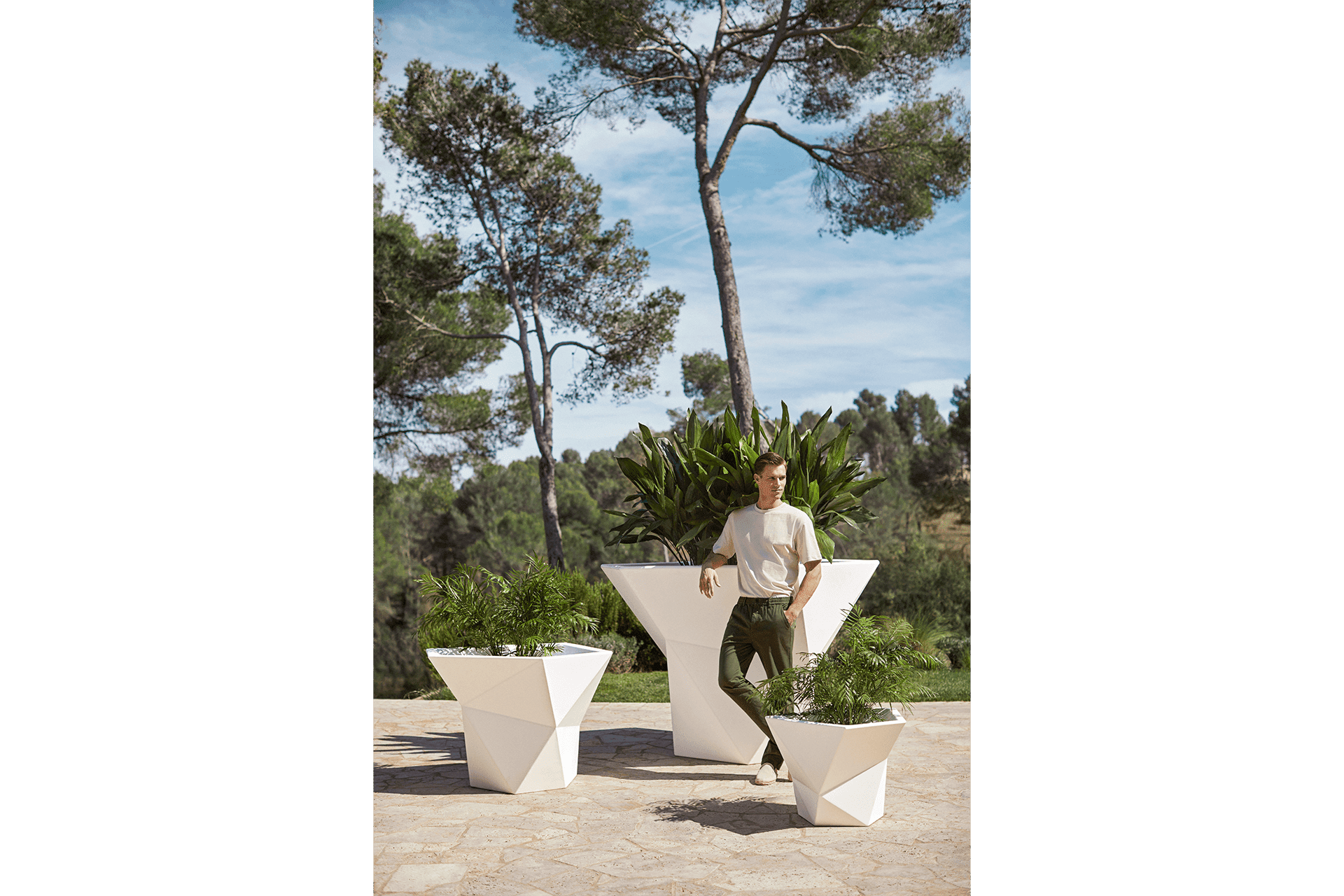 New planters join the Faz collection
These new flowerpots join the FAZ collection by Ramón Esteve as standalone designer pieces. With their bold shapes and assorted sizes that can be mixed and matched, they add a touch of personality to any space.
The design, created by the Valencian architect for Vondom, features straight lines to give the planters a robust shape and a strong visual impact.
Vondom uses the rotational moulding production method to create sizeable flowerpots filled with authenticity and uniqueness. As a result, they can be fitted with LED lighting and made into large lamps capable of transforming a regular space into a cosy atmosphere.