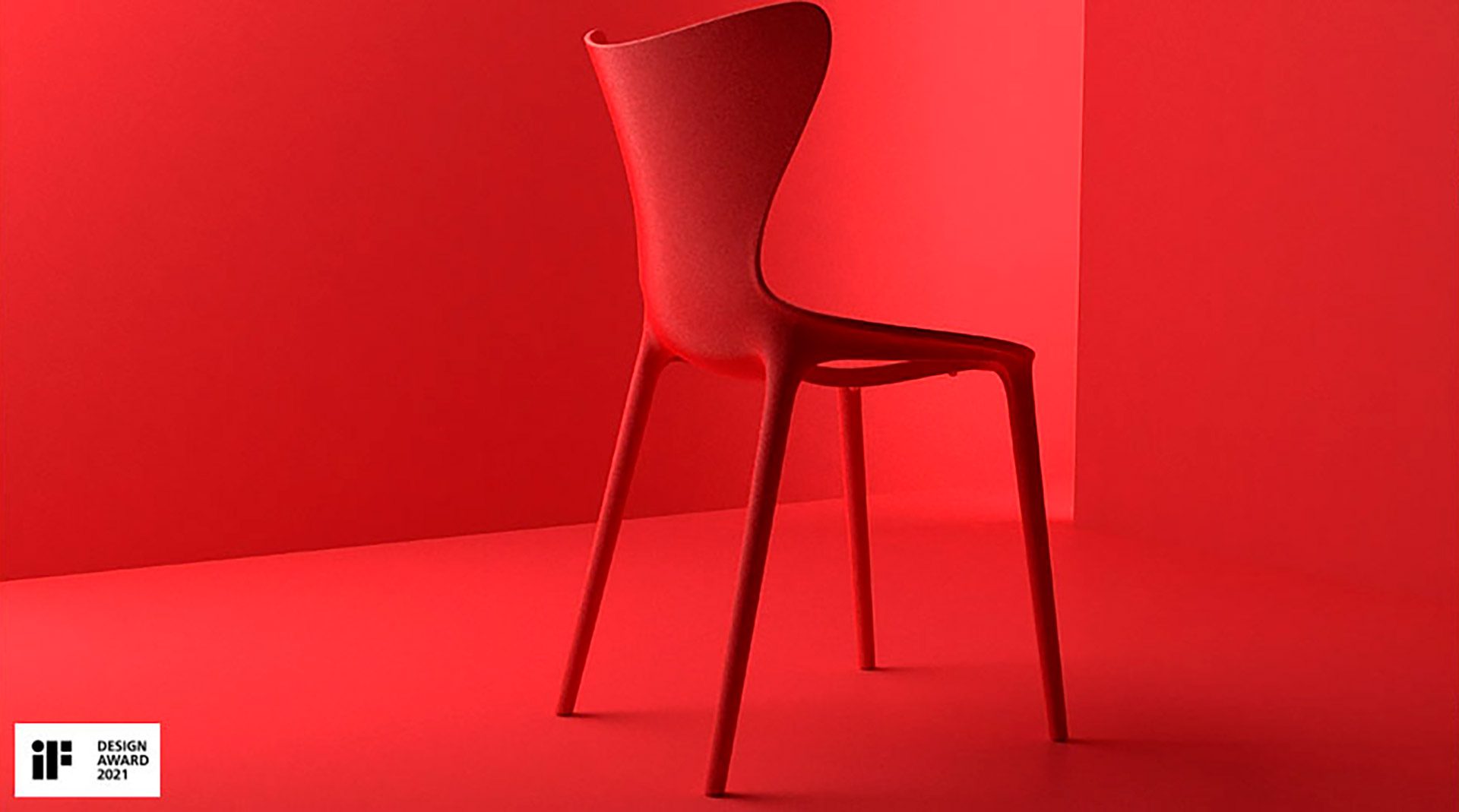 Representing Valencian design: Love, by Eugeni Quitllet and Vondom, honored at the 2021 iF Design Awards.
14/04/2021
The Love chair, created by Eugeni Quitllet for Vondom, has won the Home Furniture product category at the 2021 iF Design Awards, arranged by the oldest design institution in the world and one of the most historic and prestigious European and international honors.
Love, by Eugeni Quitllet and Vondom, honored at the 2021 iF Design Awards
Vondom is proud to represent Valencian culture and ingenuity through a collection created with love, a feeling resulting from years of history defined by creativity as the identifying symbol.
This year is particularly significant because Valencia is just a few months from being designated World Design Capital 2022.

The Love chair stands out for its delicate, curved shapes that go with any style and space, from a living room to a restaurant, library, hotel or office. The possibilities are endless. This chameleon-like yet warm nature is its main appeal and the reason behind its recognition for design excellence at the iF Design awards.
The collection also forms part of Revolution, Vondom's sustainability commitment based on making furniture using recycled plastic from the Mediterranean.
In addition to receiving the Green Good Design Award and the Red Dot Design Award in 2020, this latest honor marks another milestone in Love's history, proving once again that Spanish and Valencian designs have a great deal to offer.