At Vondom we are continuing our evolution with the new finishes for 2022.
When something is perfect and works well, it can only be improved. That's why we have added these new finishes for our outdoor furniture, available in fabrics, rotomoulded products, aluminium and HPL adapted to the trends available this 2022.
New textile finishes
Our designer fabrics hold the highest performance and durability standards. Manufactured and approved to withstand the
toughest outdoor conditions. Our products are stain-resistant waterproof, UV resistant, resilient to cracking in cold temperatures and to mould spores, all of this ensures that our furniture can be used in all outdoor spaces and indoor areas with high humidity and chlorine, such as spas and indoor swimming pools.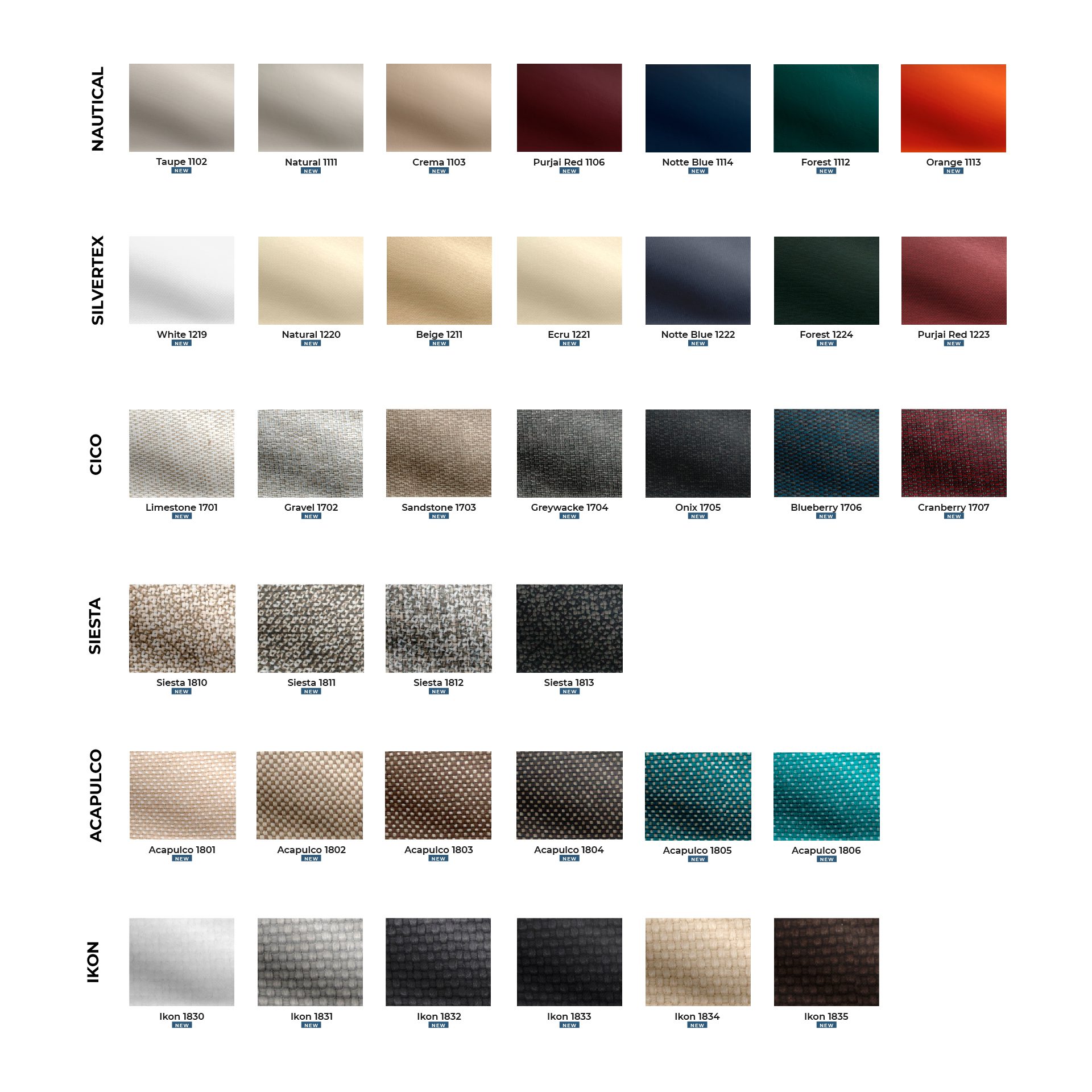 New rotomoulding finishes
Thanks to the rotational moulding technique, Vondom is able to manufacture various types of products, such as planters and indoor and outdoor furniture. Currently we are one of the furniture companies with the most extensive catalogue of designer products made from polyethylene.
New aluminium finishes
We use a non-ferromagnetic metal obtained from bauxite and characterised by it's low density and high resistance to corrosion and impact. It is 100% recyclable. We compose this metal through aluminium casting, AISI12 ( EN AC-44100 ), and through aluminium moulding or extrusion, 6060 ( AIMgSi, 3.3206,A96060 ). And then sprayed with baked epoxy paint.
New HPL finishes
HPL (High Pressure Laminate table tops ) are composed by several layers of wood cellulose, impregnated with thermosetting resins. They are very easy to clean and maintain. In addition, they are highly resistant to high temperatures, solar radiation, impacts and they have a very low water absorption, so it becomes the perfect component for an outdoor use.