Autumn is just around the corner, and with it, the transition to cooler, rainy days. At Vondom, we know that comfort and durability are essential during this season, and our polyurethane sofas are designed to deliver just that.
As we bid farewell to the warm summer and head into the autumn season, it's essential to find outdoor furniture that offers comfort and durability amidst the rain and cold weather ahead. At Vondom, we've perfected the combination of style and durability with our polyurethane sofas.
Polyurethane sofas: innovation for all seasons
Our polyurethane sofa collections are a smart choice for all seasons. Thanks to our cold injection technique with flexible polyurethane and metal frame reinforcement inside, these sofas keep their original shape even when temperatures drop.
It should be noted that the combination of components in their manufacture creates an insulating effect that prevents problems with fungi and bacteria, even in humid climates.
In addition, our water-repellent treatment provides an additional barrier against water seepage, ensuring that the furniture is resistant to adverse weather conditions.
Year-round comfort and style
Our polyurethane collections continue to offer a superior level of comfort and quality, even on the greyest of days. Meticulous attention to detail and industrial production allow us to blur the boundaries between the inside and outside of your home, providing a cosy haven all year round.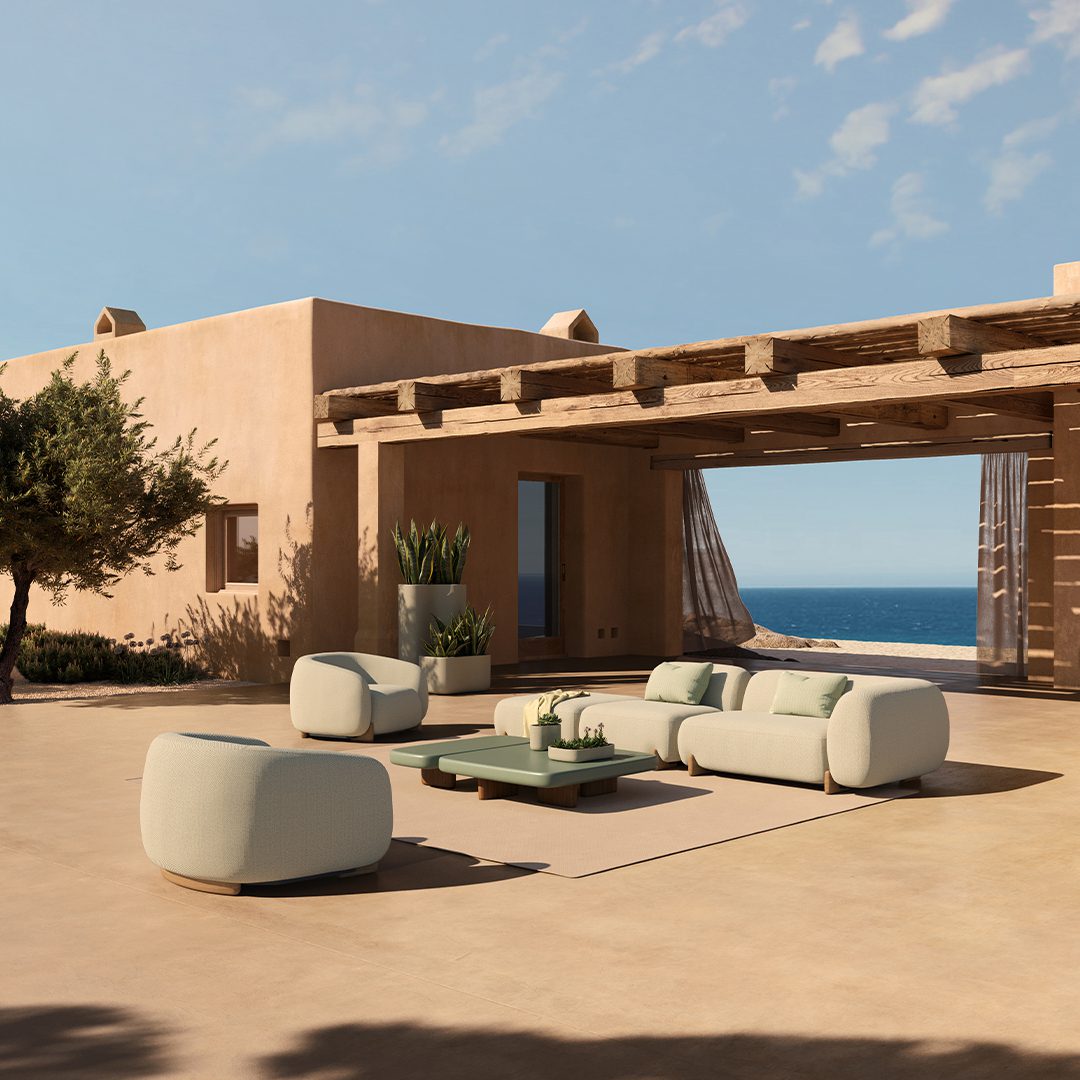 The new Milos sofa, designed by Jean-Marie Massaud
This collection marks an important milestone in Vondom's history, as it represents our first collaboration with French designer Jean-Marie Massaud. Its protagonist is the polyurethane sofa, a piece distinguished by its low seat and gently curved forms. Designed with a clear focus on comfort and functionality, this modular sofa embodies elegance at its finest.
El elegante sofá Suave, de Marcel Wanders
The Suave furniture collection is the fruit of a five-year collaboration between the renowned design studio Marcel Wanders, and our company. This is the first polyurethane sofa to combine innovative materials, cutting-edge textures and superior fabrics to provide an outdoor experience of the utmost sophistication and elegance.
This designer piece transcends the traditional boundaries between indoor and outdoor furniture with its unparalleled softness, comfort and relaxation.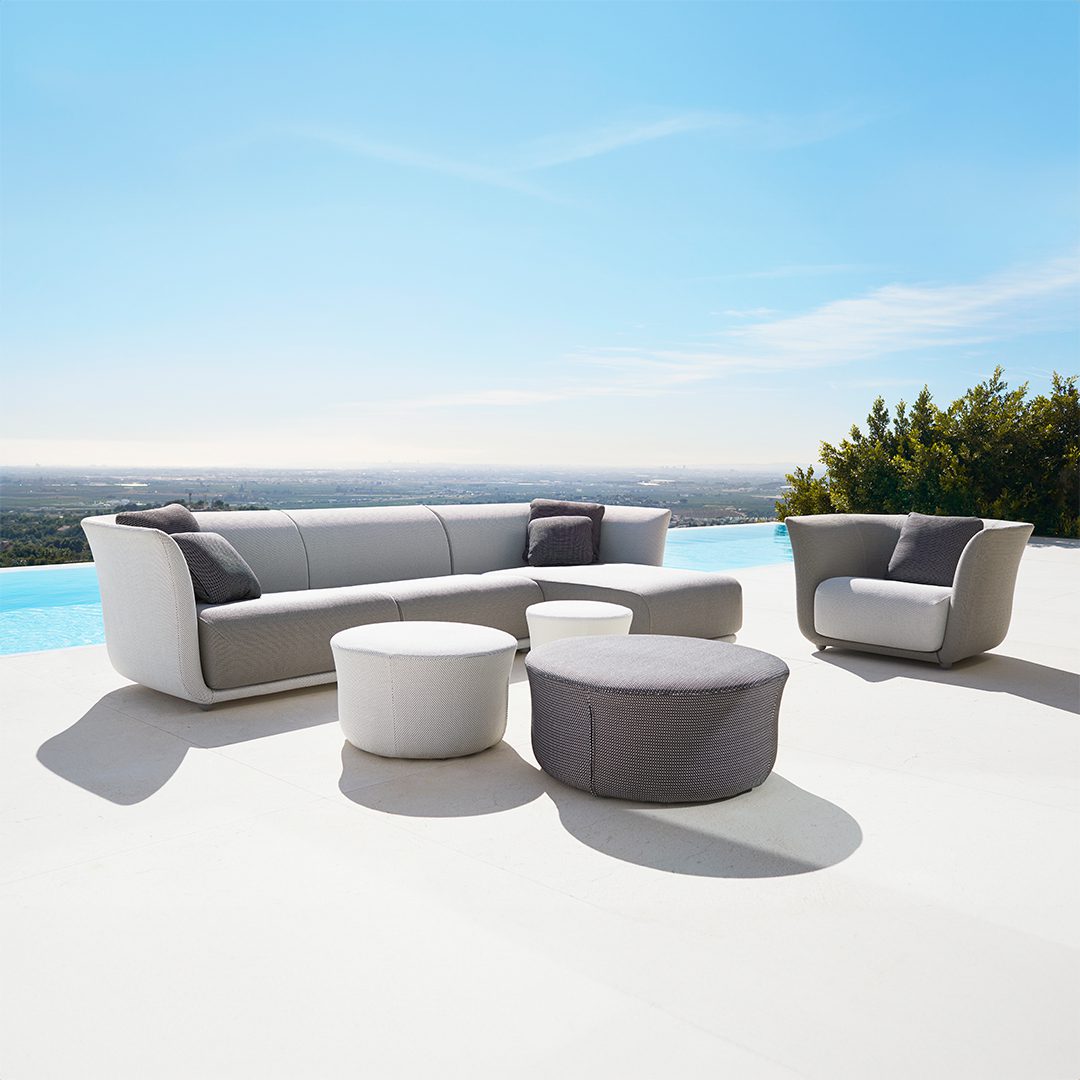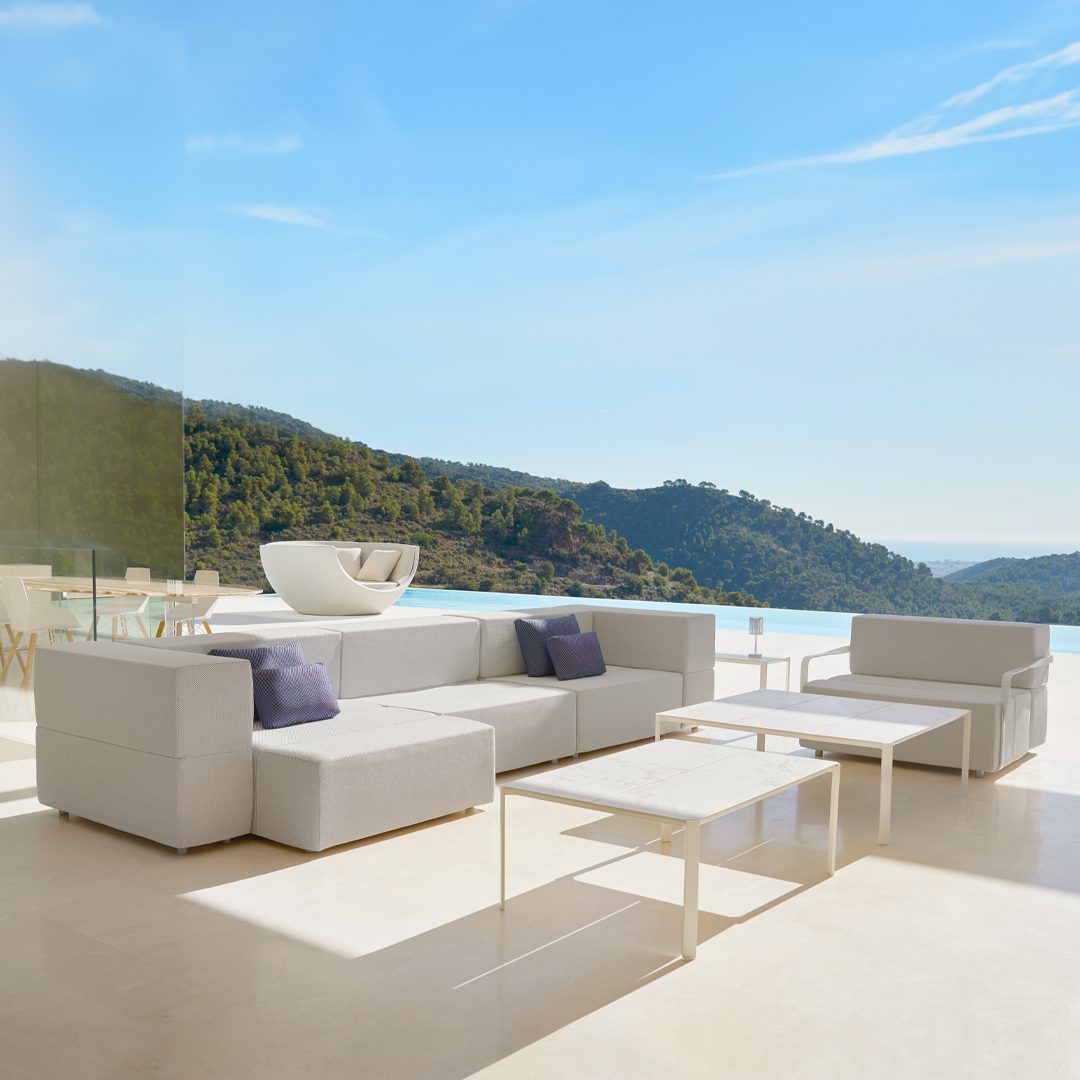 El minimalista sofá Tablet, diseñado por Ramón Esteve
The Tablet collection represents a fascinating bridge between new technologies and flexibility in design. It is an exceptionally versatile polyurethane sofa inspired by the duality of identity and integration. This versatility manifests itself in a surprising way through its ability to adapt to different uses and configurations, forming a network of modules that intertwine freely and creatively, prioritising compositional freedom as the main objective.
The piece has a distinctive personality that coexists harmoniously with the space in which it is located, while adapting fluidly to different styles of decoration.
At Vondom, we believe that any outdoor space should be a haven of comfort and style, no matter the season. Meticulous attention to every detail in the selection of its elements is essential to creating a welcoming and stylish environment. That's why our polyurethane sofas are designed to enjoy their exceptional comfort throughout the seasons.
Find out more information about polyurethane on our Materials & Care page.