Mountain Resort
Vondom decorates this exclusive mountain resort with it's contract furniture. Selecting the Ibiza deckchairs and Wall Street stools.
Location

Miskolctapolca, Hungary

Type

Hospitality

Architect

Interior Design Kft – Valéria Szentpétery Nagy & Zconcept Kft

Collections

Ibiza and Wall Street
Nestled in the Bükk Mountains, the Avalon Resort & SPA is surrounded by nature, where it welcomes guests looking for fun or just to relax. This is something they will achieve with our hotel furniture that they will find during their stay.
This resort is ideal for all public in general: couples, families or just guests who want to enjoy their free time amidst the Bükk mountains.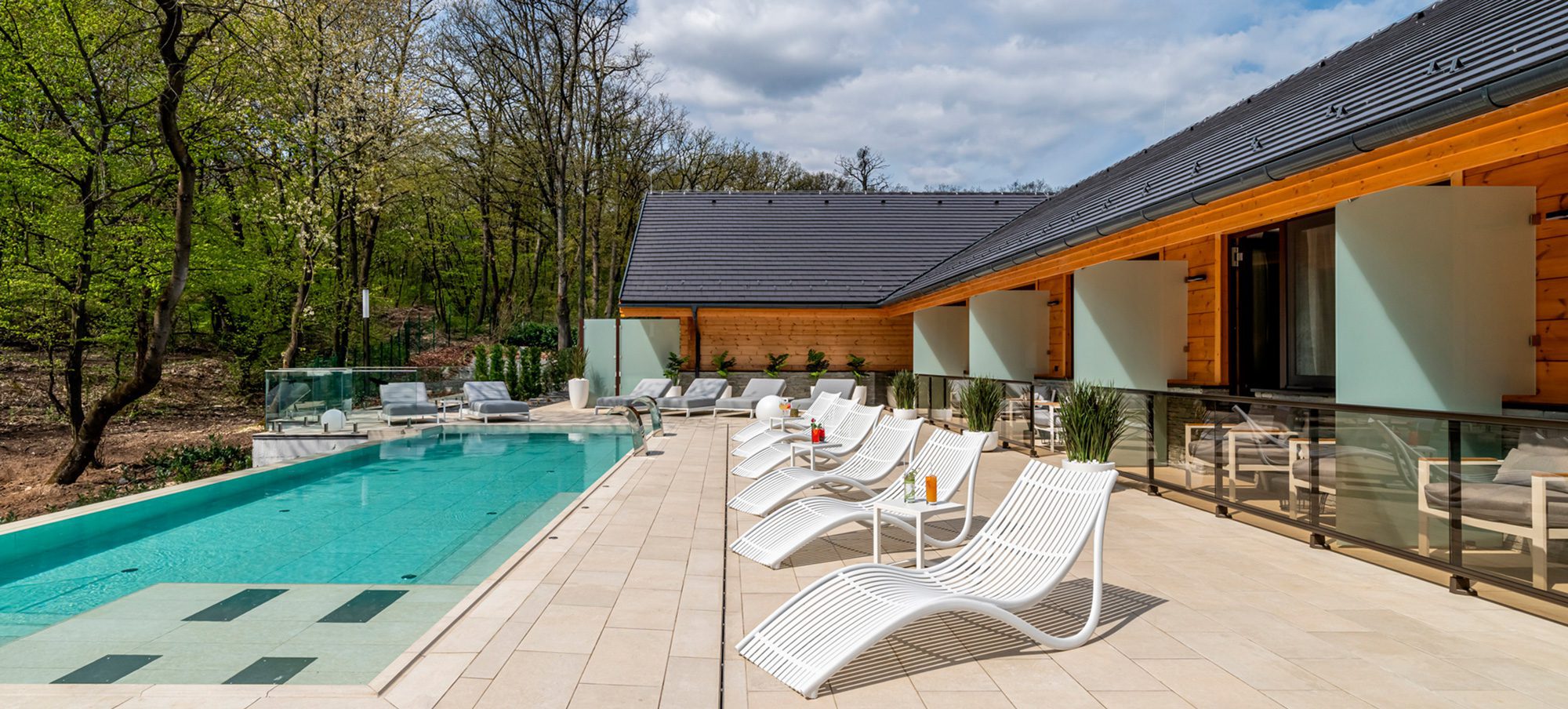 Our hotel furniture completes the outdoor spaces of the hotel
The "Forest Design Rooms" are 14, 35m2 apartments that are equipped with all kinds of premium accessories; a Jacuzzi installed on the balcony and the most exclusive avant-garde furniture; in order to provide guests with the best comfort in an selective environment.
Outside the hotel, the Ibiza sun loungers designed by Eugeni Quitllet were installed surrounding the 50 m2 heated infinity pool, also the Bubble lamps designed by Studio Vondom, which ensured warm lighting.
Finally, the Wall Street stools  designed by Eugeni Quitllet were placed in the Havana pool bar.  Contract furniture with light, sensual and elegant lines and pieces with a great visual appeal.
In this Resort, Vondom hotel furniture enhanced an exclusive outdoor space to make sure that every moment was a real pleasure.
Project developed by: Interior Design Kft – Valéria Szentpétery Nagy & Zconcept Kft. With the collaboration of Spain in Touch.
Interested in this project?
If you wish to receive more information about this project, you can contact us through this form.