Exclusive terrace in the Andorran Pyrenees
Vondom decorates an exclusive terrace in the Andorran Pyrenees with its outdoor furniture. Furniture created by Ramón Esteve is the selection.
Location

Grand Valira, Andorra

Type

Hospitality

Collections

Frame, Ulm and Vela
Located in the largest ski resort on the Iberian Peninsula; Grandvalira, specifically in the El Tarter sector. This unique terrace is located 2,000 meters above sea level, surrounded by the spectacular peaks of the Andorran Pyrenees.
Our outdoor furniture decorates this ski resort terrace
The uniqueness of this splendid terrace is due in part to the "chill out" area which is furnished with sofas from the Spanish brand, Vondom. Different collections, such as the Vela modular sofa, the Ulm sofa, and the Frame high tables together with the stools, all designed by Ramón Esteve, have been installed in this area of the ski resort.These fascinating lines of designer furniture have helped to create contemporary yet elegant outdoor environments.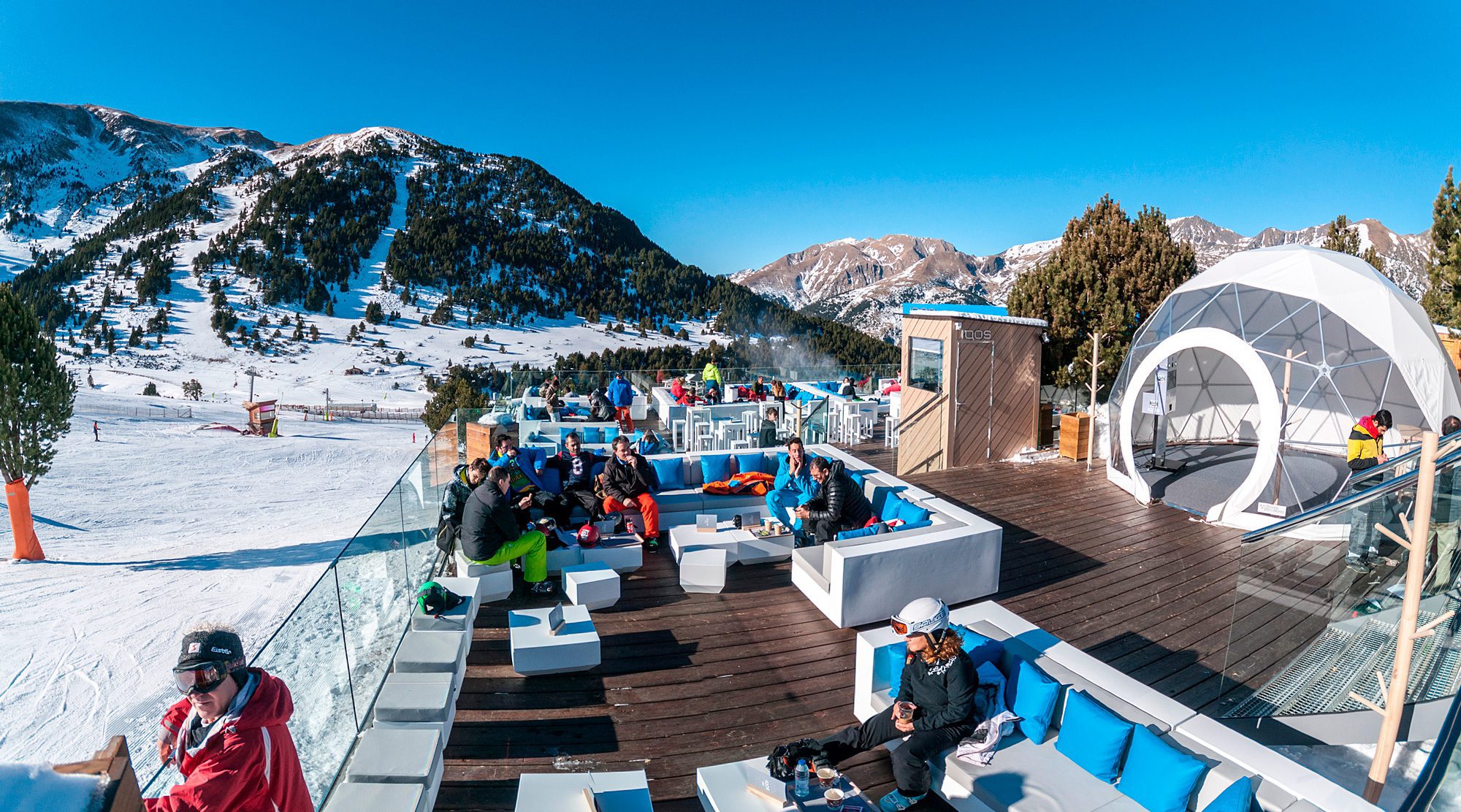 The choice of Vondom outdoor furniture by IQOS Terrace was not coincidental. Part of the design process was thinking about furniture that would be resistant to extreme temperatures, capable of withstanding snow or rain on cold days, and ideal for spaces where you can practice winter sports.
In short, Vondom furniture has made the IQOS Terrace the ideal place where snow lovers can enjoy an excellent IQOS service, or simply contemplate the spectacular panorama; accompanied by the musical selection of the best DJ's and a great variety of a select gastronomic offer.
Interested in this project?
If you wish to receive more information about this project, you can contact us through this form.