Timeless elegance
Designer furniture from the Spanish firm Vondom decorates the outside terrace of the Christian Dior offices in Shanghai.
Location

Shanghai, China

Architect

IDA Workplace

Type

Workspace

Collections

Africa, Kes, Mari-sol, Pezzettina, Vela
Outdoor designer furniture with minimalist lines
This luxurious Dior location has been furnished with our creations, which have been arranged throughout the open-air terrace to create a peaceful and inviting atmosphere.
Armchairs from the Africa collection and Mari-sol tables designed by Eugeni Quitllet are the outdoor contract furniture pieces that predominate in this area. These designer furnishings are visually smooth as a result of their clean and simple lines.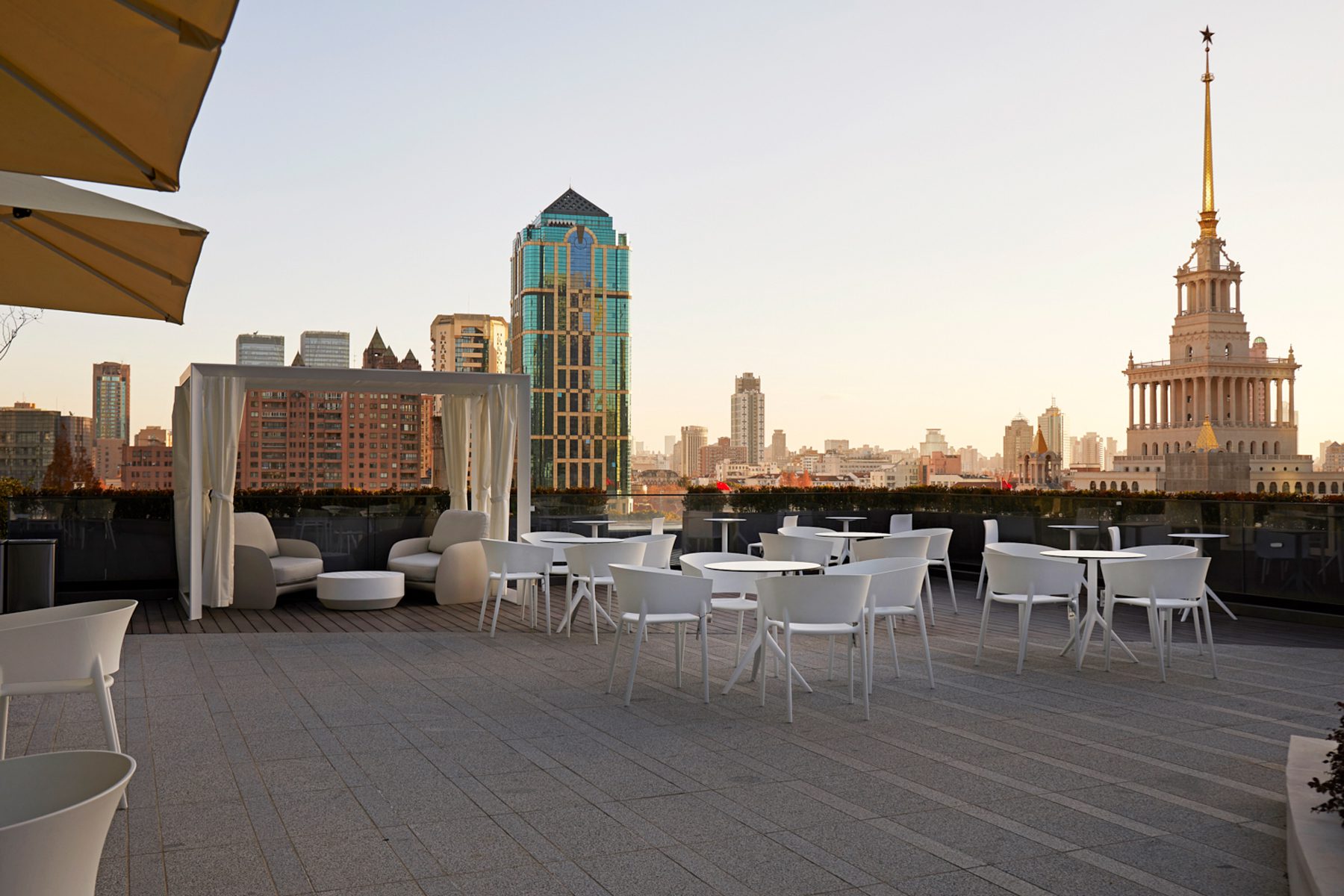 The Mari-Sol tables are also paired with the Kes chairs designed by Gabriele + Oscar Buratti. This radically simple yet comfortable piece is defined by its light and fluid lines, essential in the shape and refined in the design.
The terrace at Dior's office in Shanghai has also been fitted with lounge chairs from the Pezzettina collection as well as Vela side tables under a Vela canopy so guests may enjoy the natural surroundings thanks to comfortable and versatile solutions. In summary, this designer furniture is the ultimate expression of beauty and elegance, just like Christian Dior products.
This space has been created for the international luxury brand's VIP customers and it also serves as the venue for glamorous events, which is why the Vela catering bar has been included in the magnificent project, adding a touch of warmth and a modern feel to this outdoor space.
A design studio focused on the workplace
The project was carried out by the Ida Workplace design studio to create a flexible and more productive workplace and to transform the workplace into a space for life.
In other words, this creative study designs solutions that maximise the use of space from an aesthetic and functional perspective, all whilst addressing customer needs and offering flexibility across organisational changes.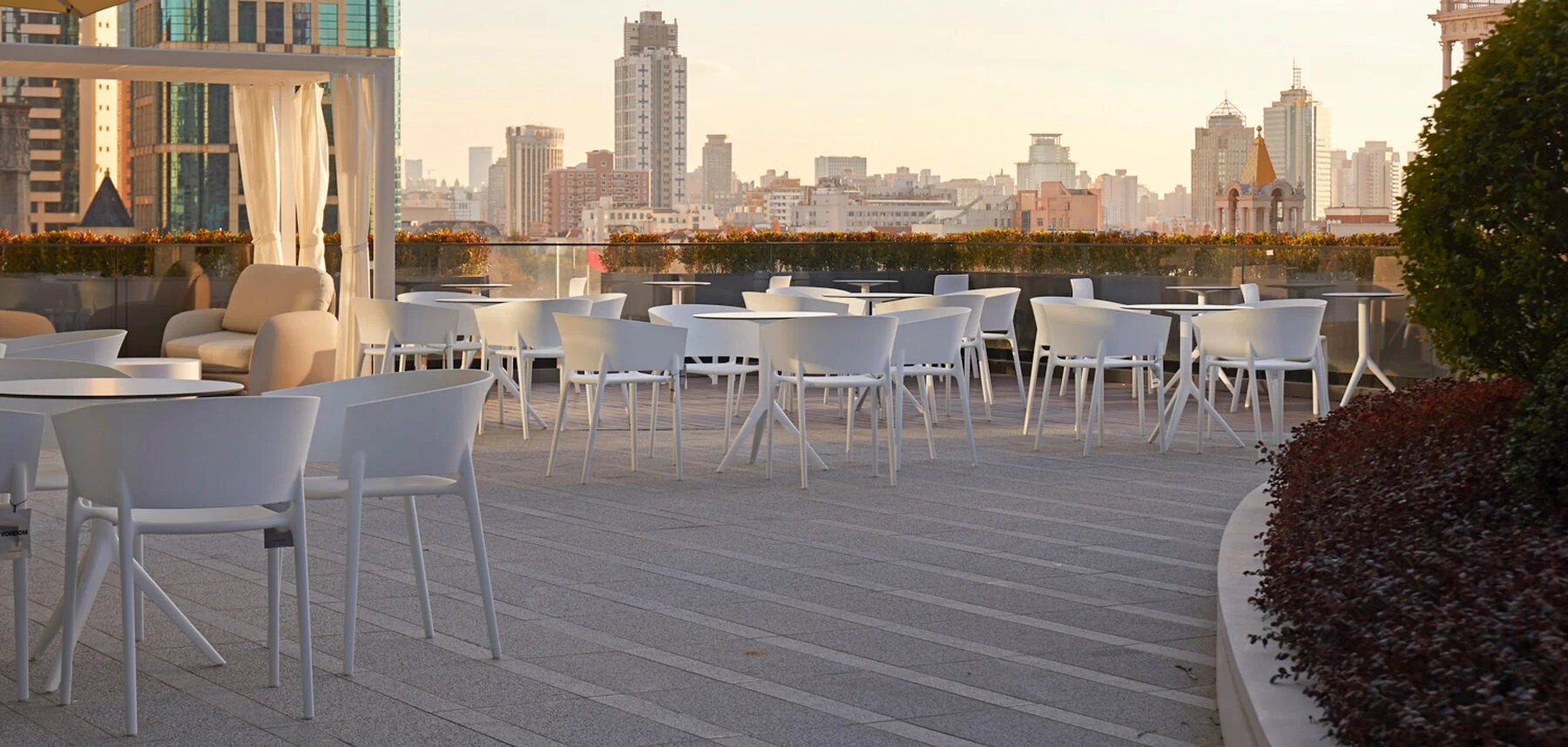 A universe of luxury and sophistication
Dior is a top luxury brand that was founded in 1946 by Christian Dior, who designed dreams and is known for the New Look revolution. Since then, his visionary spirit has continued to win the hearts of women around the world.
The French company is currently owned by the LVMH group. The Dior brand sells many types of products, ranging from haute couture to pret-a-porter fashion, as well as men's clothing and accessories, including jewellery, perfume, fashion accessories, make-up and more.
This universe of luxury and sophistication is available at nearly 160 boutiques around the world, with plans to continue opening more, and the company's headquarters are located in Paris.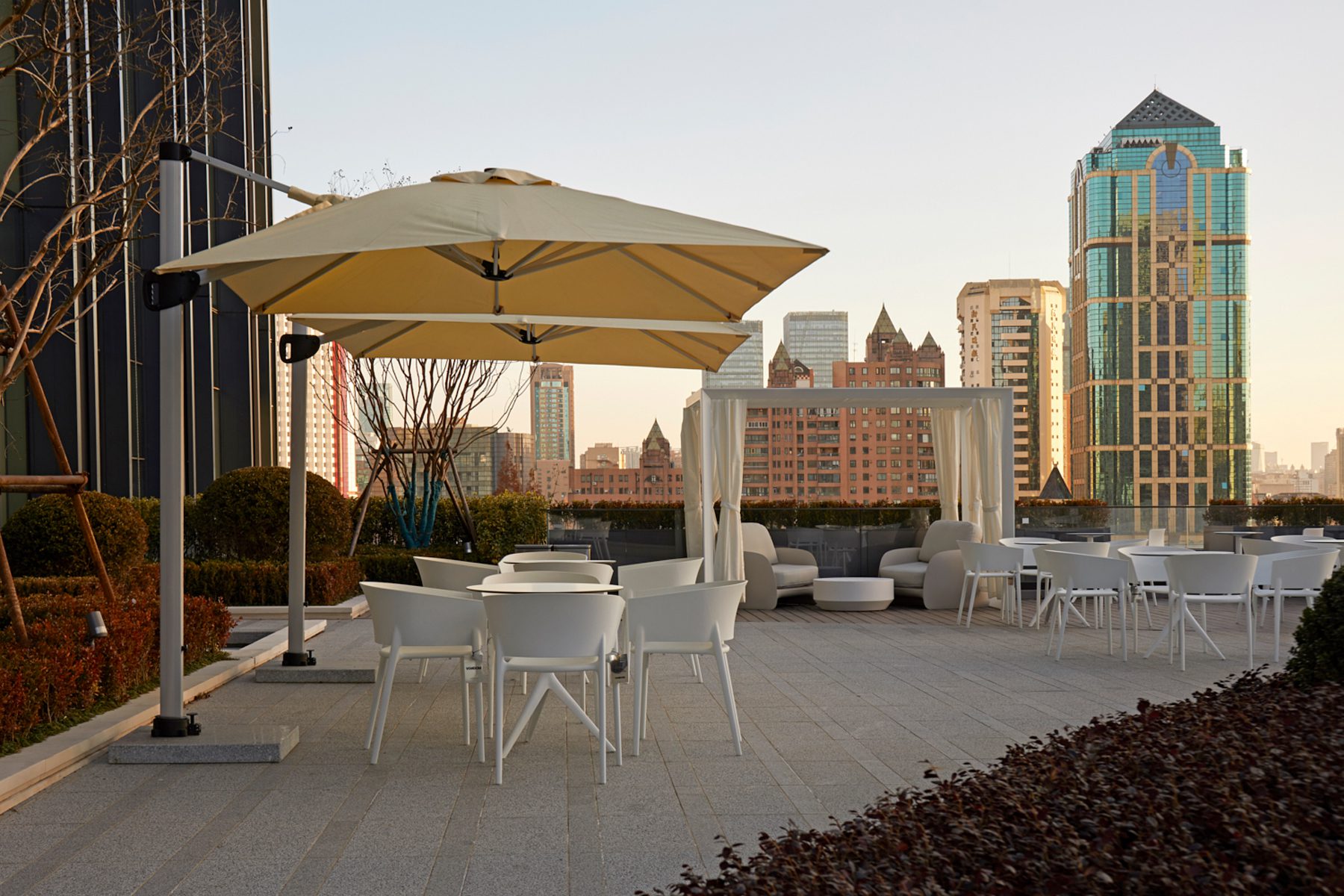 Vondom's avant-garde pieces create a timeless space
To conclude, Dior has selected outdoor designer furniture by the Spanish company Vondom for the open-air space at its new office in Shanghai. Located on a building rooftop in this cosmopolitan Chinese city, visitors can take in the lovely panoramic views in the comfort and minimalist style of the outdoor designer furniture created by our ambassadors.
The result is a timeless space with a natural harmony thanks to the perfect dialogue between Vondom's avant-garde pieces.
Interested in this project?
If you wish to receive more information about this project, you can contact us through this form.