Avant-garde and culture
Localización

Tulsa, Oklahoma, Estados Unidos

Arquitecto

SAE Design

Tipo

Hostelería

Colecciones

Africa, Frame, Tablet
In 2021's autumn we installed our garden furniture in the outdoor facilities of Victory Church in Tulsa, Oklahoma. This is a contemporary Christian school and worship centre designed by SAE Design.
The centre has a very modern architecture and aims to become the most important religious centre in the city. That is why it fulfils a double function, being a place where it is intended to spread the Christian religion and at the same time; it is an educational space.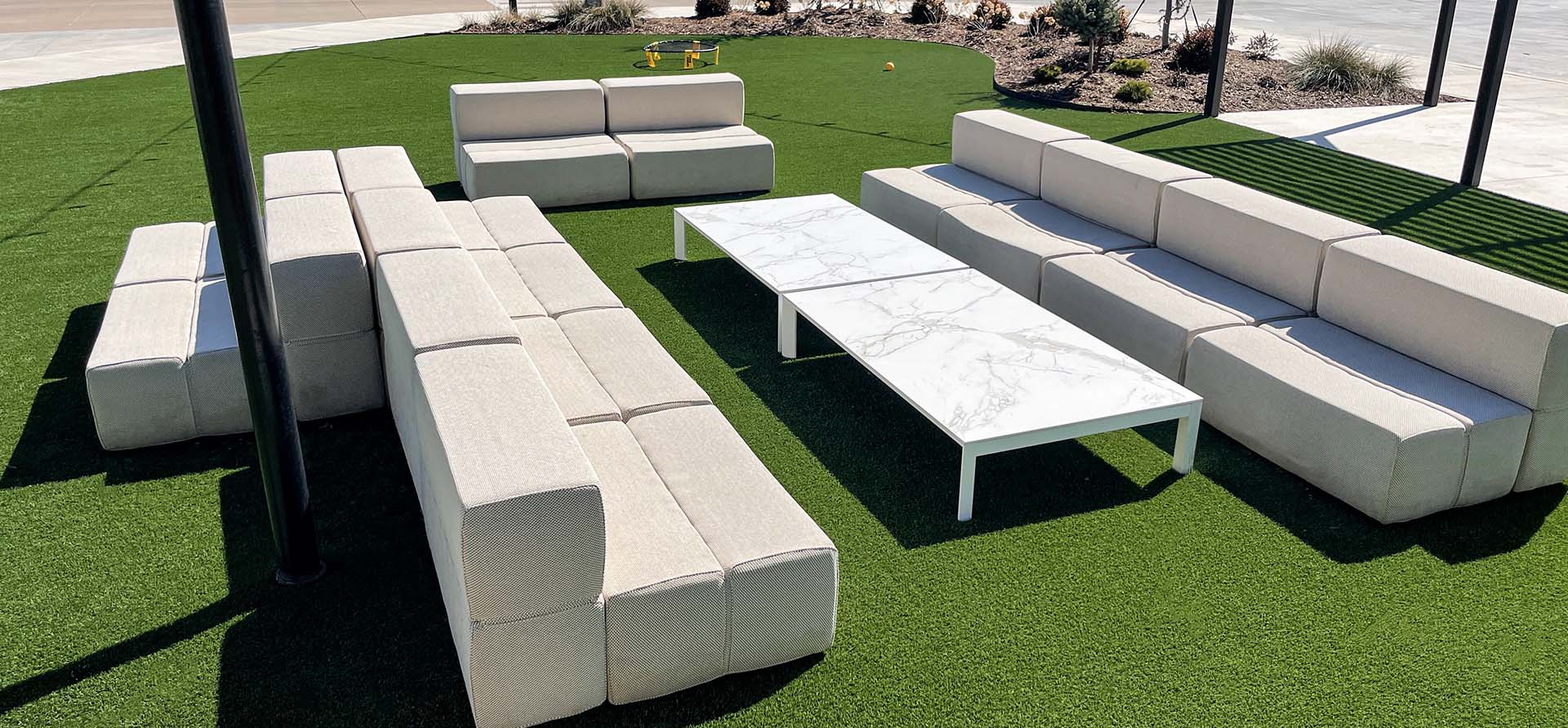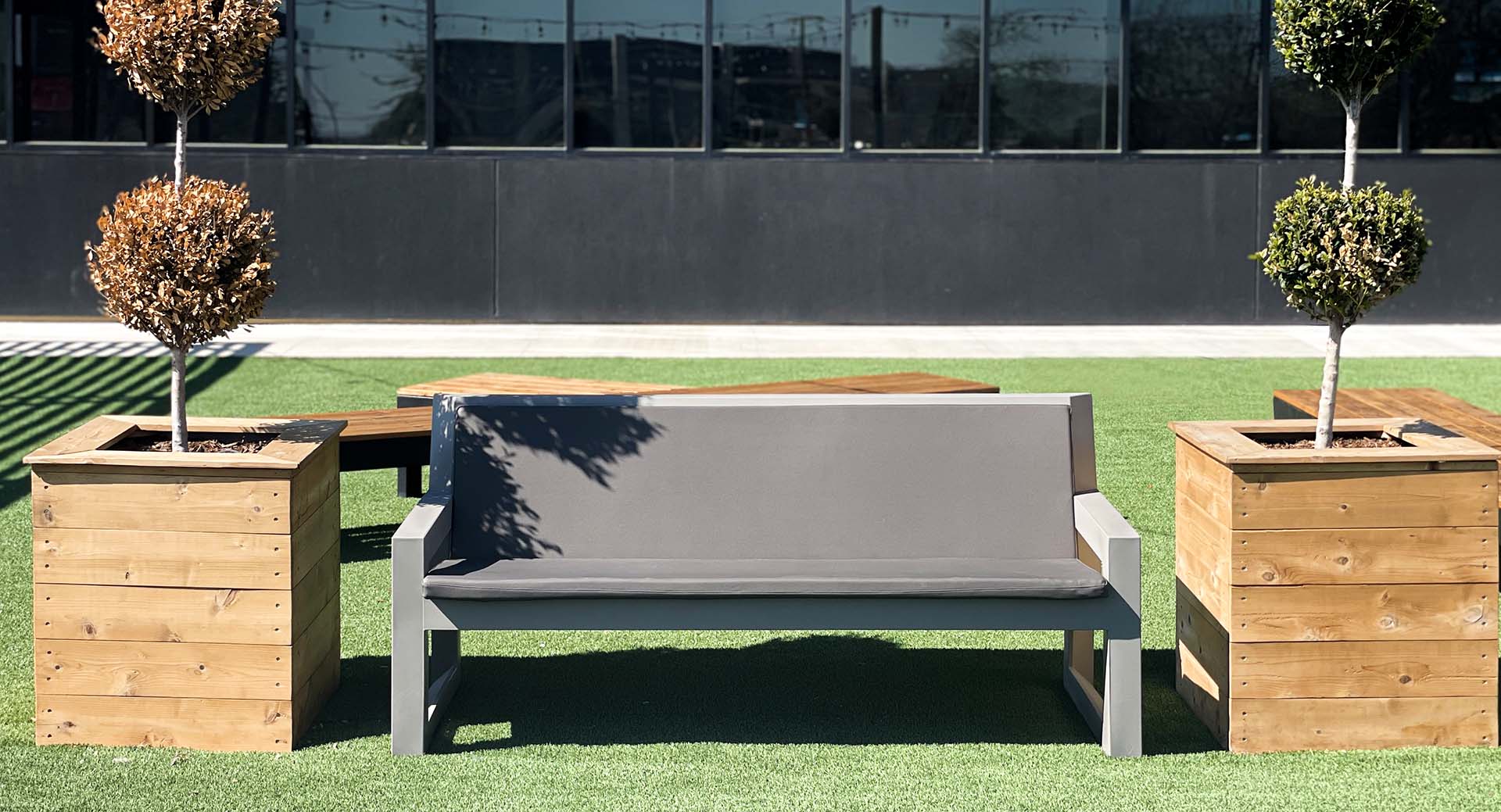 Vondom garden furniture
It is outside the school that you will find our garden furniture, which creates a space of relaxation and fun for the students.
On the one hand, we find our chairs and armchairs from the Africa collection, designed by Eugeni Quitllet, which, together with the Frame tables by Ramon Esteve, create a space for dining. The Dekton table tops, made of ceramic, are particularly noteworthy.
And on the other hand, we find the rest area made up of garden furniture designed by Ramon Esteve. The protagonist is the large modular Tablet sofa with the "glad dessert" finish, which provides a sensation of minimalist aesthetics.
In addition, we find the Frame side table with Dekton tabletop and the sofa from the same collection, characterised by their serene and timeless shapes.
Victory Church is an architectural project in which Vondom's garden furniture plays an important role in bringing a sign of distinction to this centre of worship and education.
Interested in this project?
If you wish to receive more information about this project, you can contact us through this form.