An oasis of peace that nourishes and renews the soul.
Vondom outdoor furniture plays a key role in creating these unique environments. Pieces with an avant-garde and Mediterranean design.
Location

Tijarafe, Canary Islands, Spain

Type

Residential

Collections

Bloom, Suave, Surf, Vela
The property is located in Tirafe, a rural area, 500 metres above sea level. Its surroundings are some of the most extraordinary in La Palma (Canary Islands); it became part of the UNESCO World Network of Biosphere Reserves in 2002 thanks to its landscape, its diverse nature and the healthy habitat that characterises it.
This is a 4-hectare estate where beautiful and diverse gardens, a tennis court, among other activities can be enjoyed. Furthermore, it has 650m2 of floor space, 5 bedrooms, spacious communal areas, as well as a modernly designed loft-type suite.
The Finca outdoor house furniture
It also has a spacious outdoor area with a swimming pool to take a dip in on the hot days of summer and chill out on the modular Vela modular sofa designed by Ramón Esteve or in the avant-garde and unique Surf lounger designed by Karim Rashid. Exclusive designer Vondom pieces.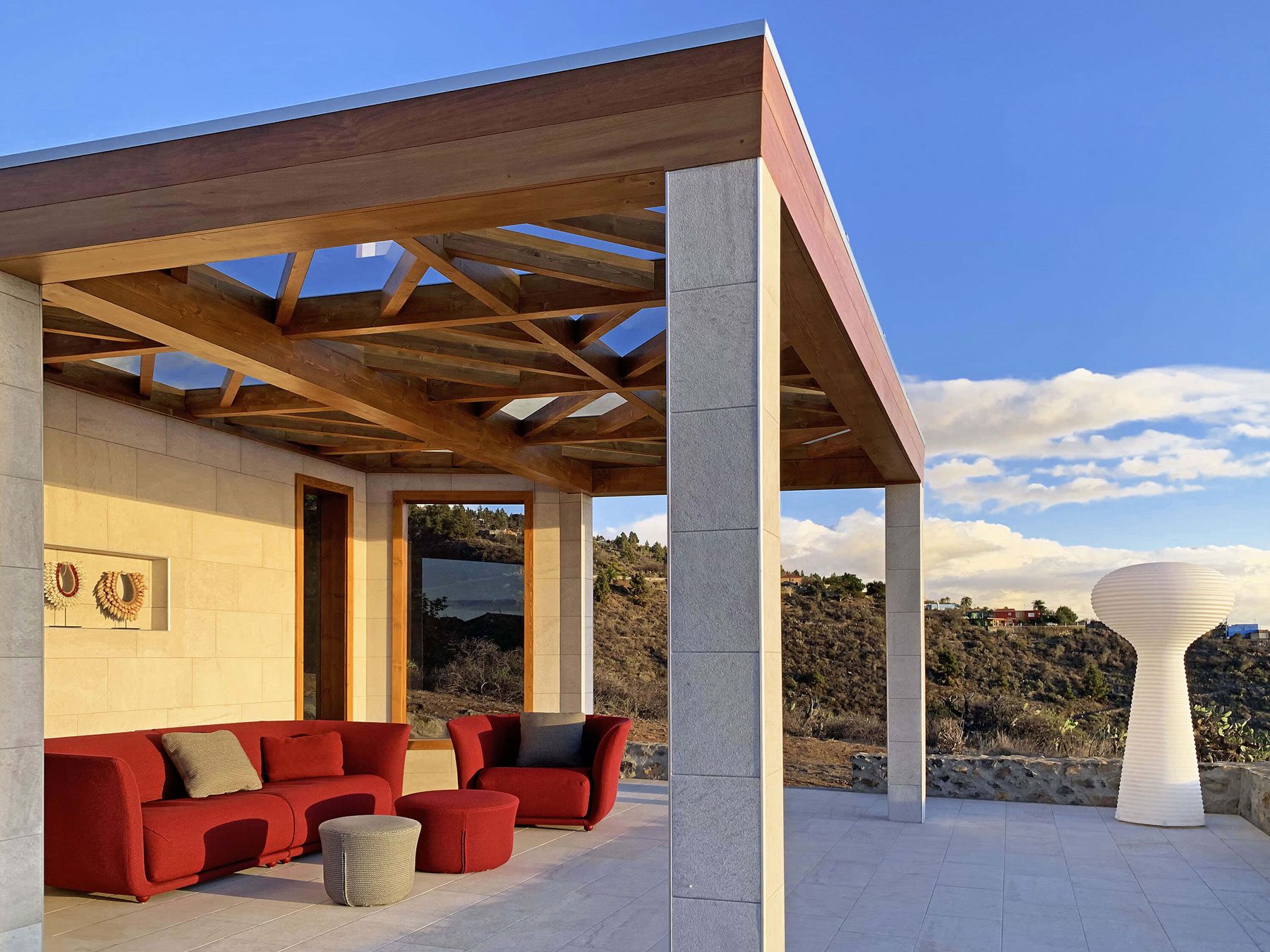 What really stands out is the big porch-type terrace that, accompanied by the elegant Marcel Wanders Suave Collection, enables comfortably taking in views of the Atlantic Ocean. Another collection that rounds off the decor is the Bloom lamp designed by Eugeni Quitllet, providing warm lighting for summer nights.
As can be seen, Vondom outdoor house furniture plays a key role in creating these unique environments. Pieces that, due to their avant-garde and Mediterranean design, create a perfect symbiosis between the classic and modern styles that Finca Lomo Felipe offers as an experience.
Interested in this project?
If you wish to receive more information about this project, you can contact us through this form.