Smart hotel
Karim Rashid has choosen the hotel's dining room to place the Voxel chair, making with our dining furniture this space stand out because of it's design and colouring.
Location

Erfurt, Germany

Architect

Karim Rashid

Type

Hospitality

Collections

Voxel
This is the number six hotel that this new chain opens in Germany and the first they locate next to an airport. And as the chain´s manager points out: "The new location, near to Munich's airport, opens up a whole new market for us, this is why we are very excited and are expecting new challenges."
This new hotel has been designed by Karim Rashid, based on a "democratic" idea. In other words, a top designer hotel suitable for everyone, not just for wealthy people. Which makes this a unique hotel; not only because of its an interior layout but because of its suitability to all kinds of guests, without neglecting the exclusiveness and comfort that it´s visitors deserve.
In addition to these "positive vibes", it can be described as a Smart hotel; This hotel stands out for all the technology it has incorporated to its facilities, as cutting-edge technology and devices have been installed, such as the self-check-in terminal, inductive charging stations and smart televisions.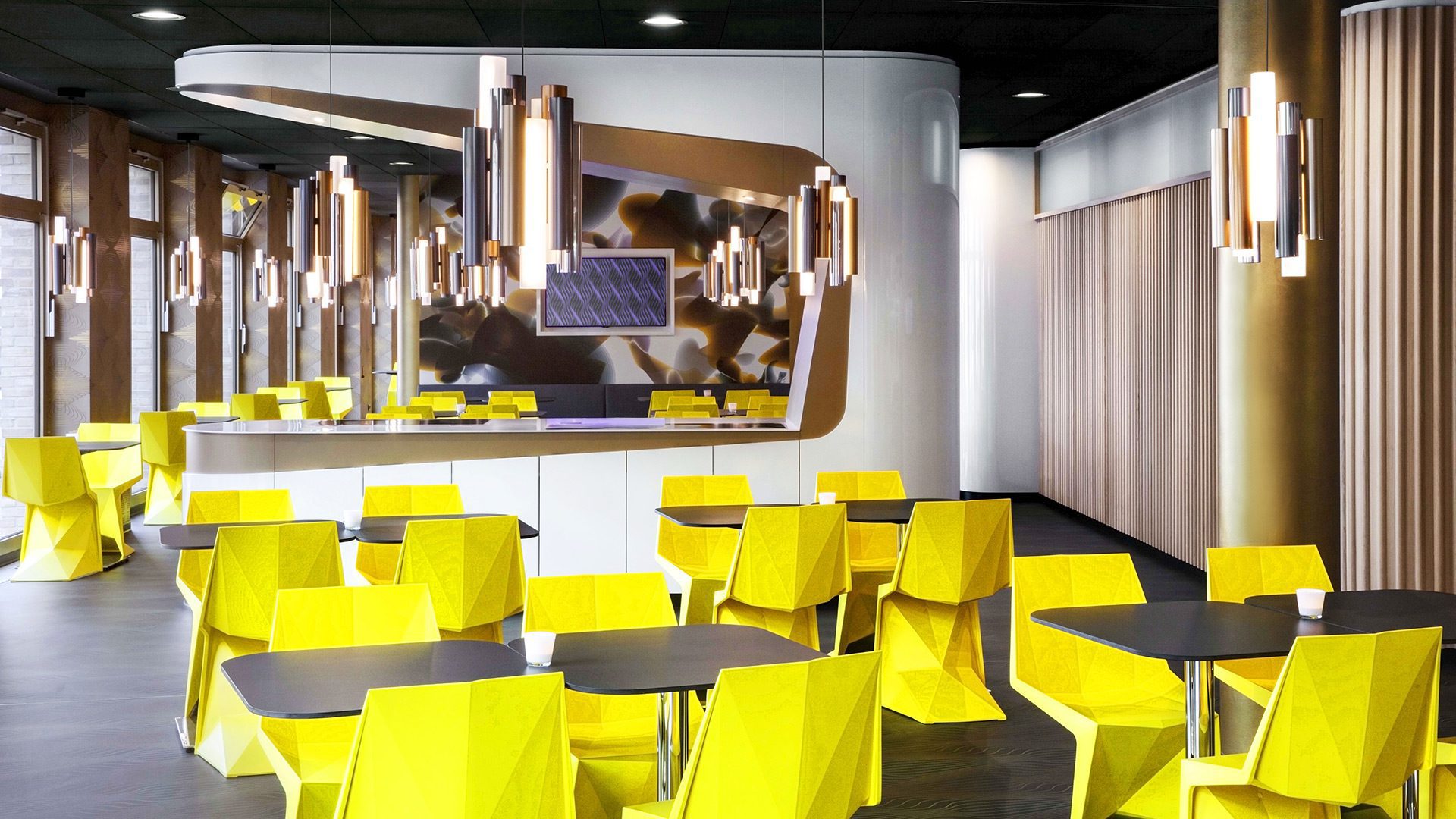 The hotel's dining furniture
In the hotel's dining room Karim Rashid has chosen to place his best seller manufactured by Vondom, the Voxel chair, making this space stand out because of its design and colouring. In addition, the specific colour of these chairs was exclusively created just for this hotel.
This designer also selected the Voxel chair to compliment every desk in all these elegant bedrooms, equipped with an XXL bed, and a bathroom was relaxing is an easy task thank´s to its raining effect shower.
We could say it is a "democratic" hotel, which also projects positive vibes and feeling, making its guests stay a remembering experience.
Interested in this project?
If you wish to receive more information about this project, you can contact us through this form.