Majestic and elegant
Vondom decorates with its design elegant furniture a luxurious and intimate Hotel, overlooking the Adriatic Sea coast.
Location

Dei Trabocchi, Italy

Type

Hospitality

Collections

Africa, And, Lava, Mari-sol, Rosinante, Solid
One of the first 5-star hotels located on the Adriatic coast. known as Dei Trabocchi in Italy. It's majestic and elegant structure, enrichen´s the evocative paradisiac landscape that surrounds it. As quality decor with a particular design, Vondom's outdoor elegant furniture was selected to furnish the entire complex.
Your experience begins at the entrance, were the minimalist architecture contrasts with the eclectic And piece designed by Fabio Novembre.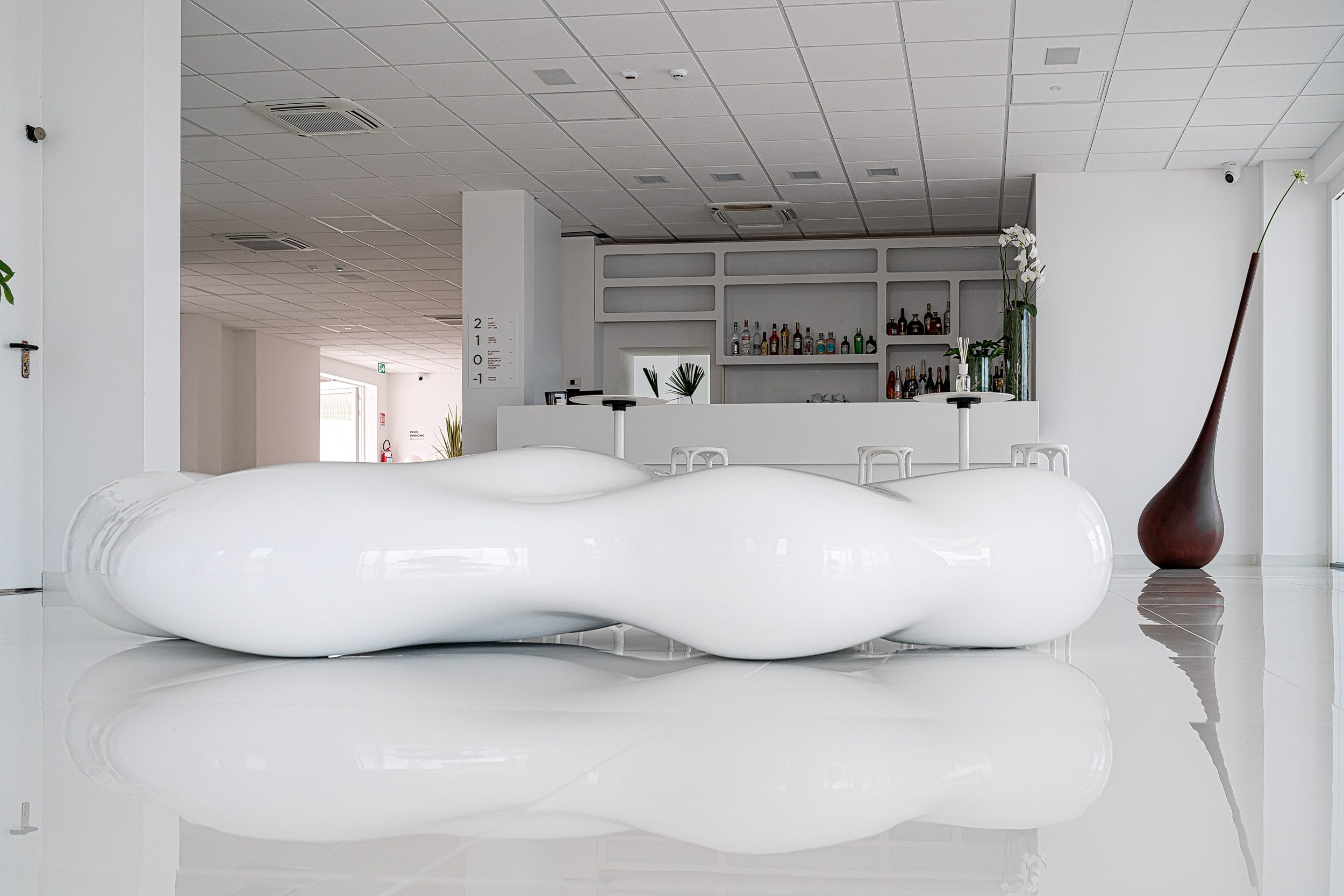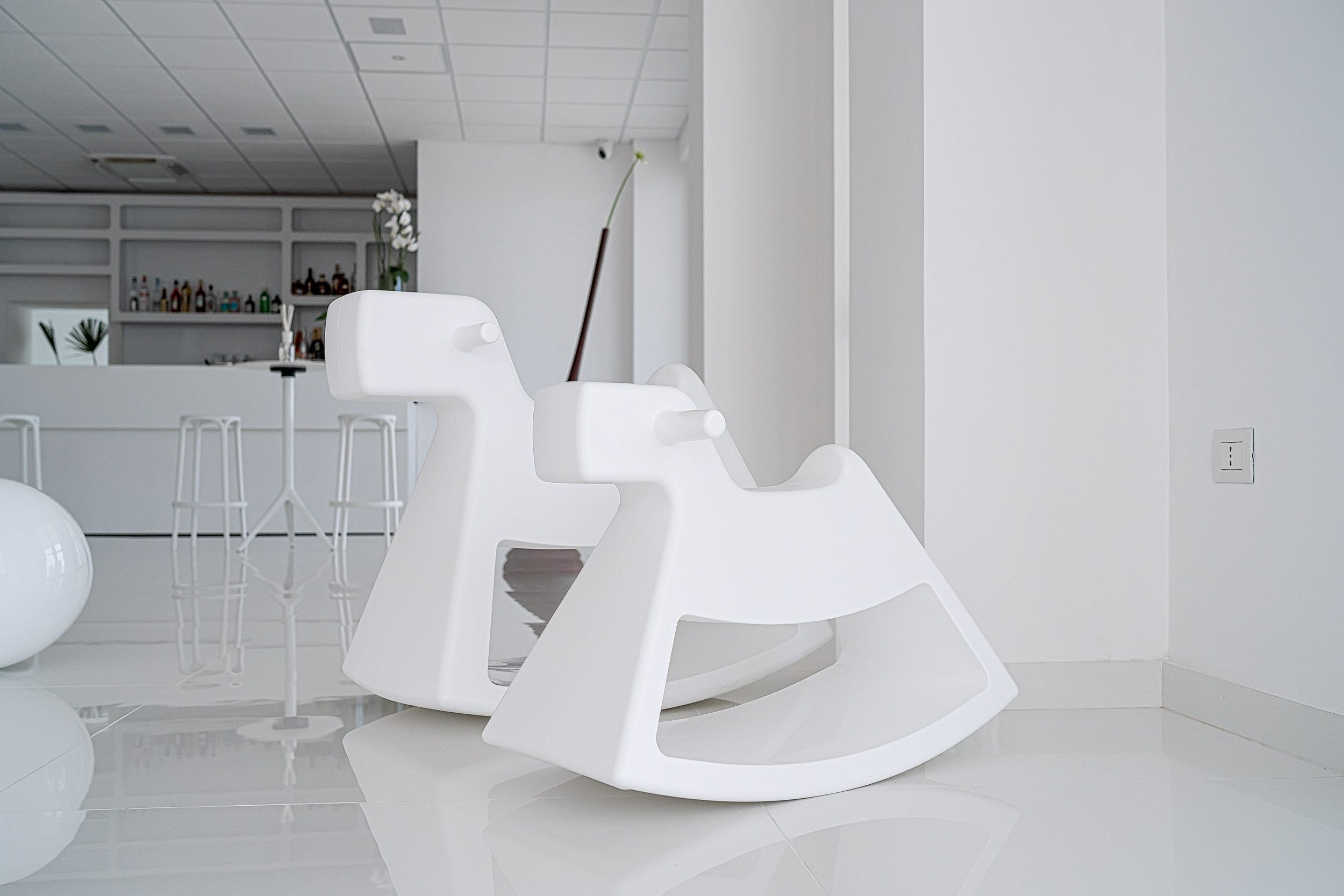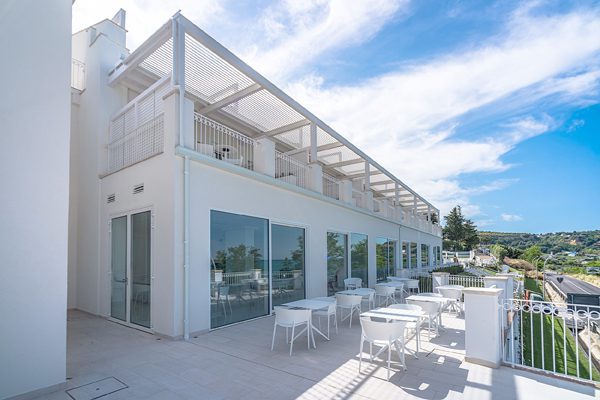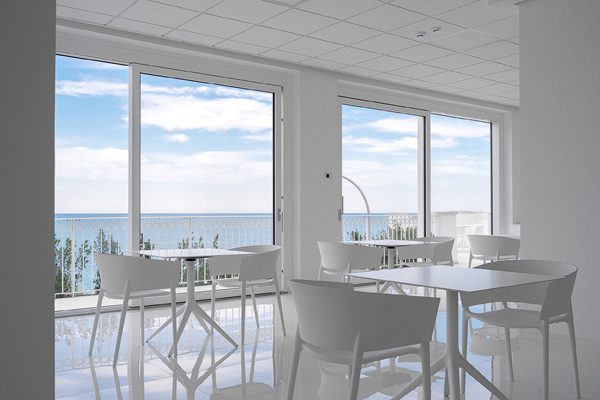 Hotel's elegant furniture designed by Vondom
This hotel comprises of 25 bedrooms, and 2 junior suites, most of them have terraces that face the sea and were Africa chairs and Mari-sol tables designed by Eugeni Quitllet were placed. Rooms with a stylish simplicity thanks to the smooth walls, shades of colour white and natural lighting.
Two restaurants, furnished with contract designs created by Eugeni Quitllet, include the Africa chair, the Mari-sol table and the Brooklyn stool, in combination with furniture pieces from the Lava and Rosinante collection, designs by Karim Rashid and Eero Aarnio.
The chill out area, located within the outdoor restaurant, has been furnished with Solid sofa sets, a stylish and cozy collection designed by Stefano Giovannoni.
This hotel also includes a swimming pool, a gym with a spa and a large terrace, furnished with Delta chairs that were designed by Jorge Pensi.
Thanks to it's architecture and interior design, this new building is considered a high standing hotel. Without forgetting the wide range of services it has to offer,  it's location and their commitment with quality, in which every detail ensures the maximum relaxation next to the Adriatic Sea.
Interested in this project?
If you wish to receive more information about this project, you can contact us through this form.