Rosinante Collection, designed by the master Eero Aarnio for the spanish design brand Vondom, is a design rocking for adults and kids based in a horse form.
The Rosinante rocking
Carousels and ferriswheels have always fascinated children and adults all over the world. This in mind, Eero started designing a product which he haven't seen before: a rocking horse for adults and children.
Traditionally a rocking horse only rocks back and forth, but this horse has a base which also enables us to spin. And because the horse is made in Spain, it was naturally named after Don Quixote's world famous horse, Rosinante.
This rocking horse is molded by polyethylene.
Designer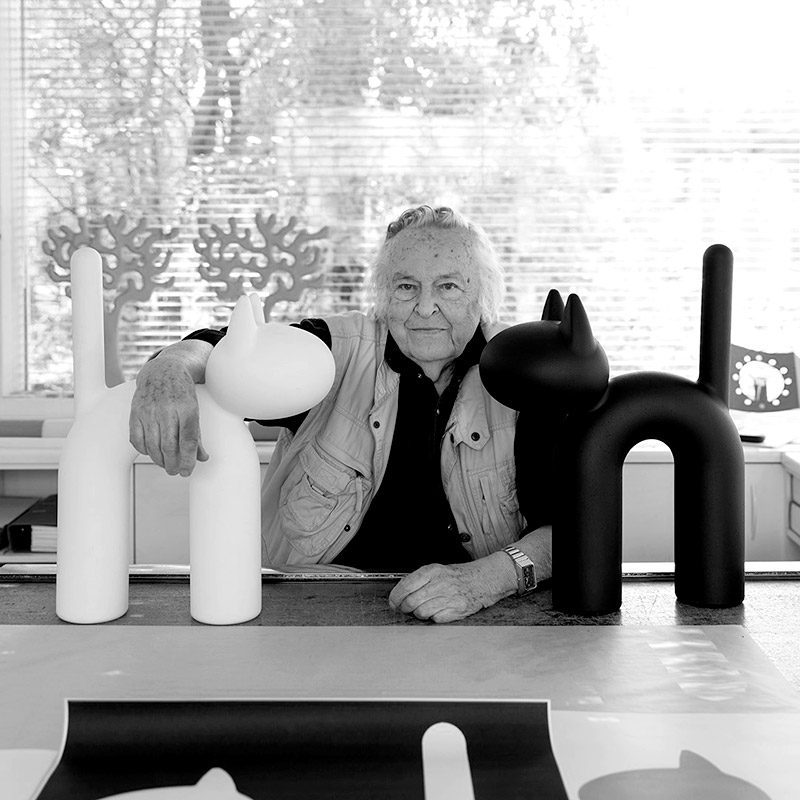 Eero Aarnio
Plastic pioneer master and a living legend of modern design. His now iconic plastic creations include the Ball (1963), the Pastil (1968), and the Bubble (1968) chairs which echo the pop culture and spirit of their time. Many of Aarnio's works are included in the world's most prestigious museums, including Victoria and Albert Museum in London, MoMA in New York and Vitra Design Museum in Weil am Rhein.
View designer
Interested in this collection?
If you wish to receive more information about this collection, you can contact us through this form.