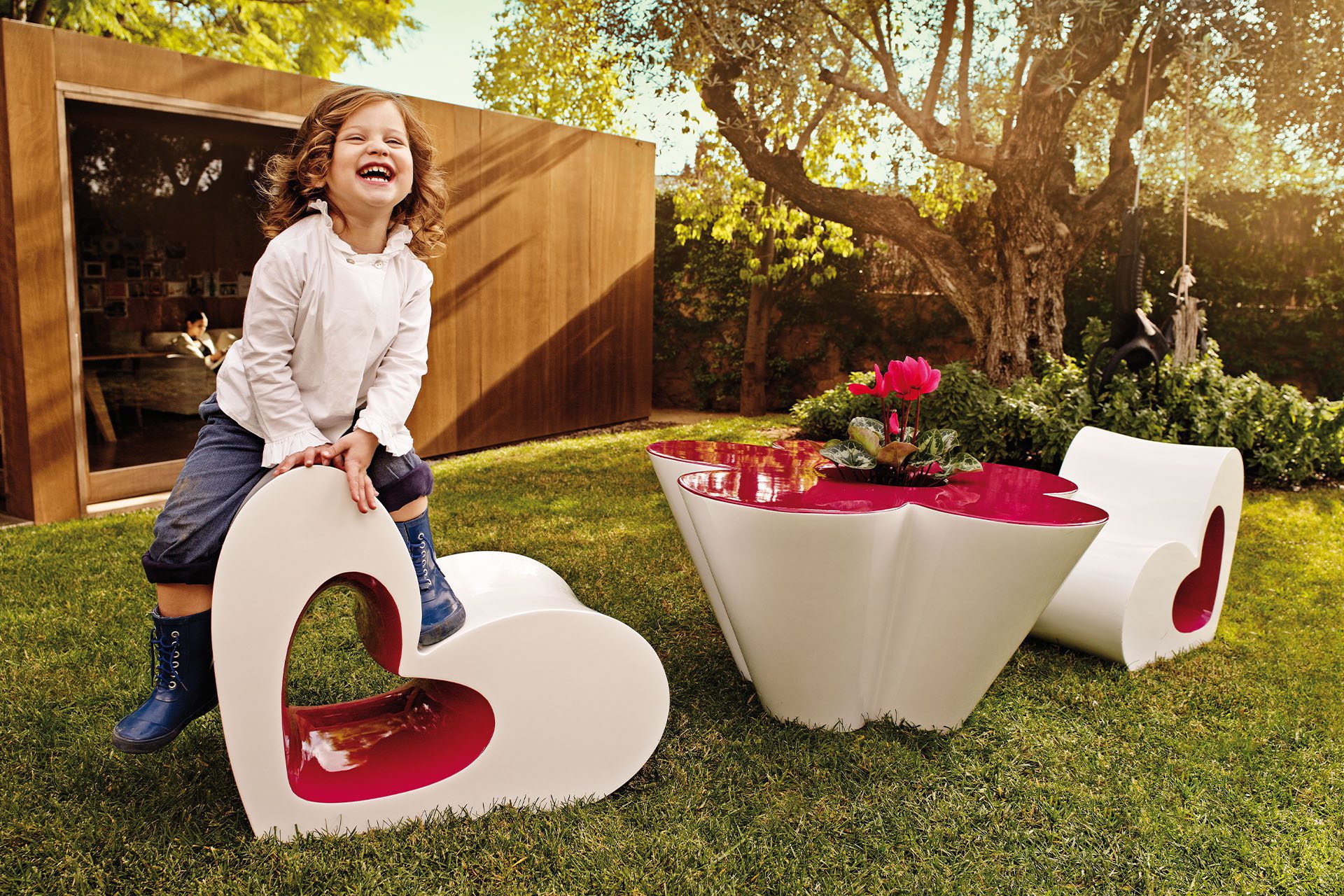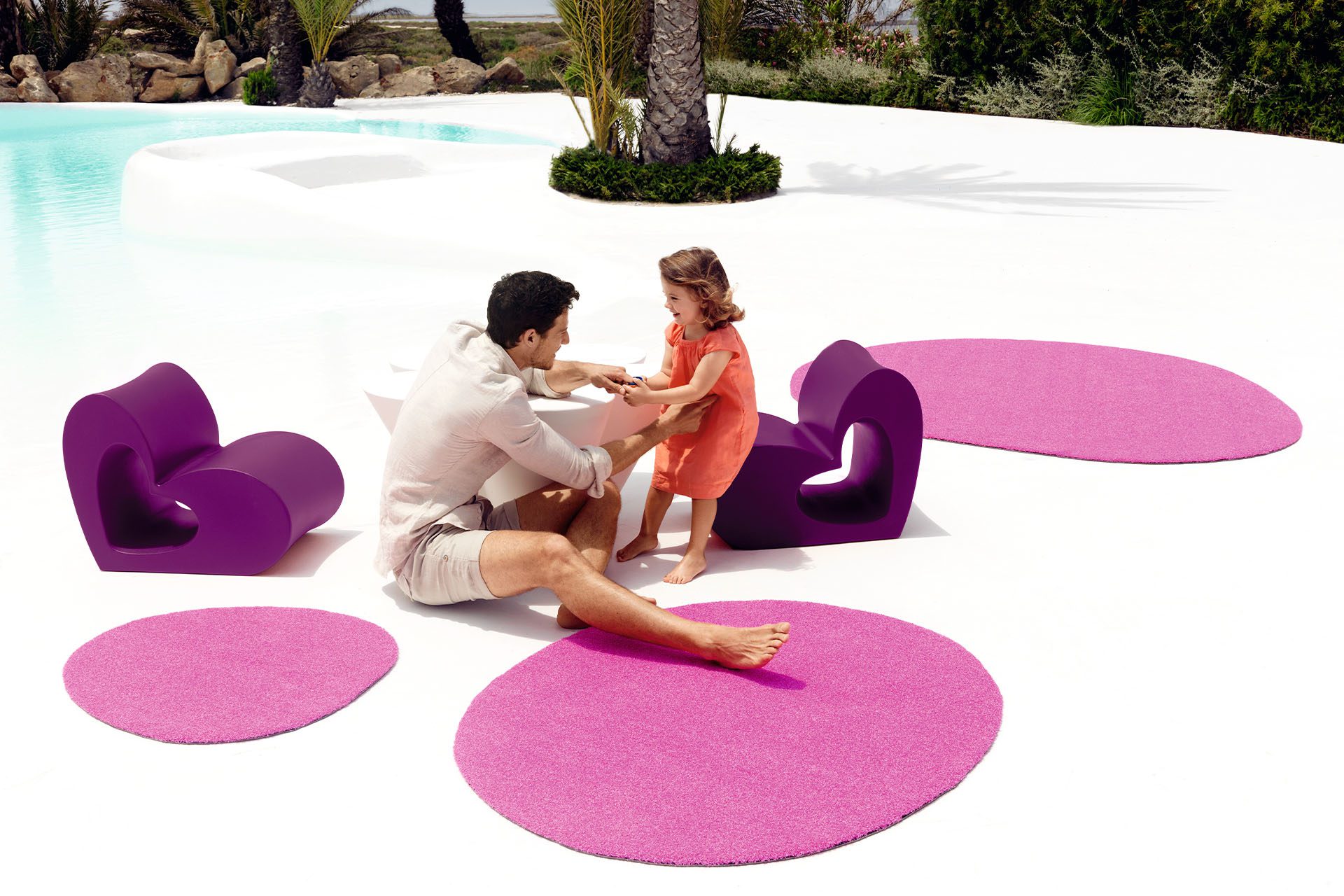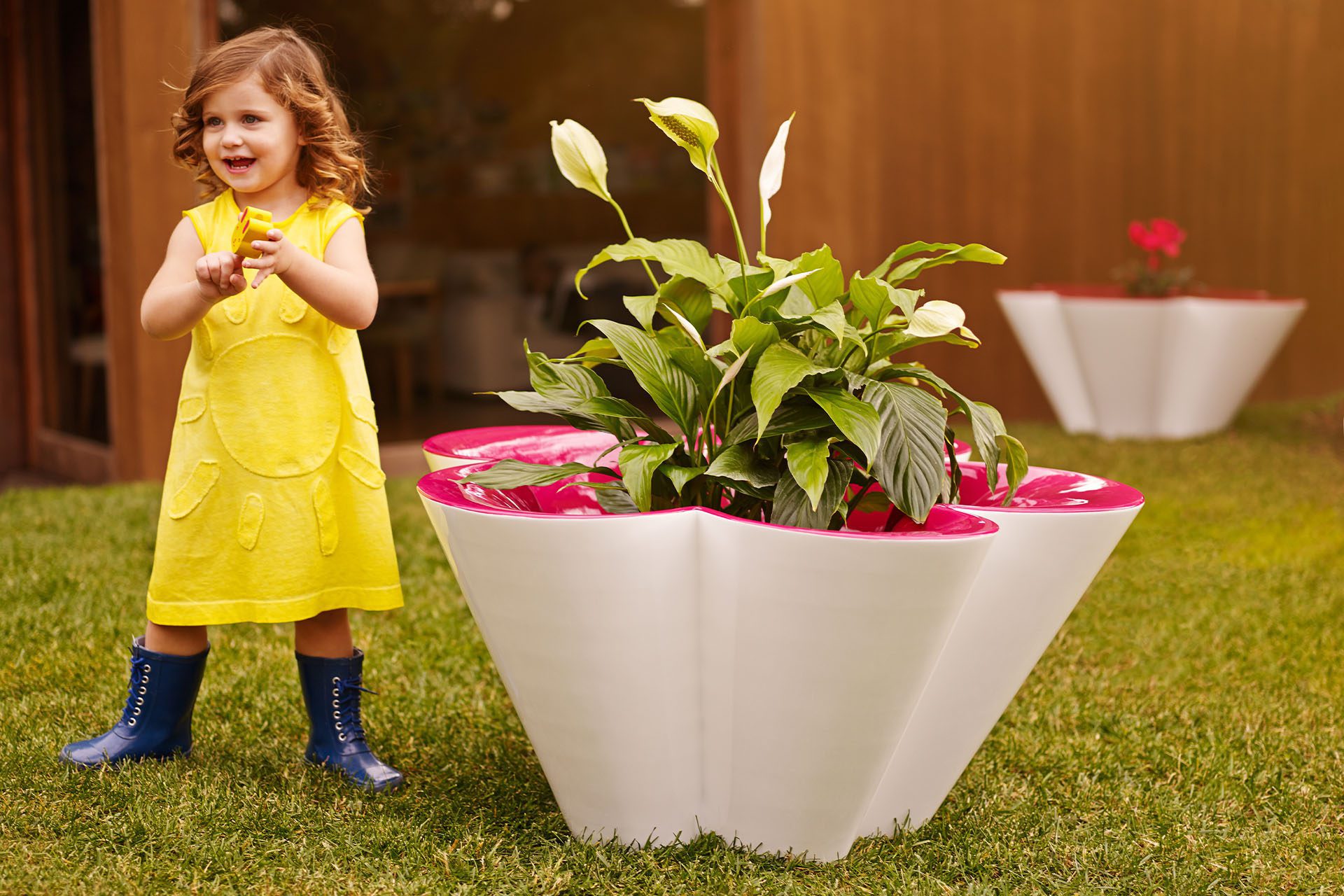 Agatha Collection, by Agatha Ruiz de la Prada brings youthfulness, innocence and spontaneity to Vondom's doors, being it's first Kids collection. The designer's characteristic icons are discerned instantly in the kids furniture by their simple, sweet and refined shapes.
Agatha's kids furniture Collection
This is a funny, creative and optimistic collection, set out in child-like terms: flowers, hearts…
This Kids furniture collection consists of three basic components: a plant pot, a table and a mini chair. A flower with large petals is what makes up this table and plantpot, which are accompanied by heart-shaped stools. It's highly resistant material allows for exterior use, making it possible to enjoy it in the outdoors, or as a playground area.
A dream-like garden where the vitality, imagination and ingenuity of children will become contagious is created thanks to these striking designer items.
Designer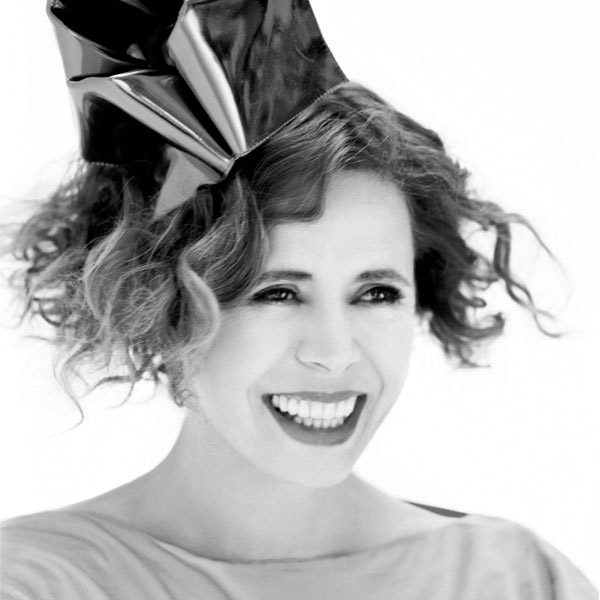 Agatha Ruiz de la Prada
Agatha Ruiz de la Prada first stepped into the fashion world in 1981. The collection proved to be such a success that she soon opened her first studio-shop in the Spanish capital and started to participate in fashion shows in Madrid and Barcelona. Although Agatha gained a certain level of recognition early on in her career, her true fashion breakthrough came when she allied forces with one of Spain ' s most important de – partment stores, El Corte Inglés. Thanks to this partnership, the designer ' s collections were soon distributed throughout the entire national territory. Having con quered Spain, Agatha little by little started to cross borders and gain international recognition by means of her fashion shows and exhibitions and then expanded the family of products: clothes, furniture, perfumes…
View designer
Interested in this collection?
If you wish to receive more information about this collection, you can contact us through this form.