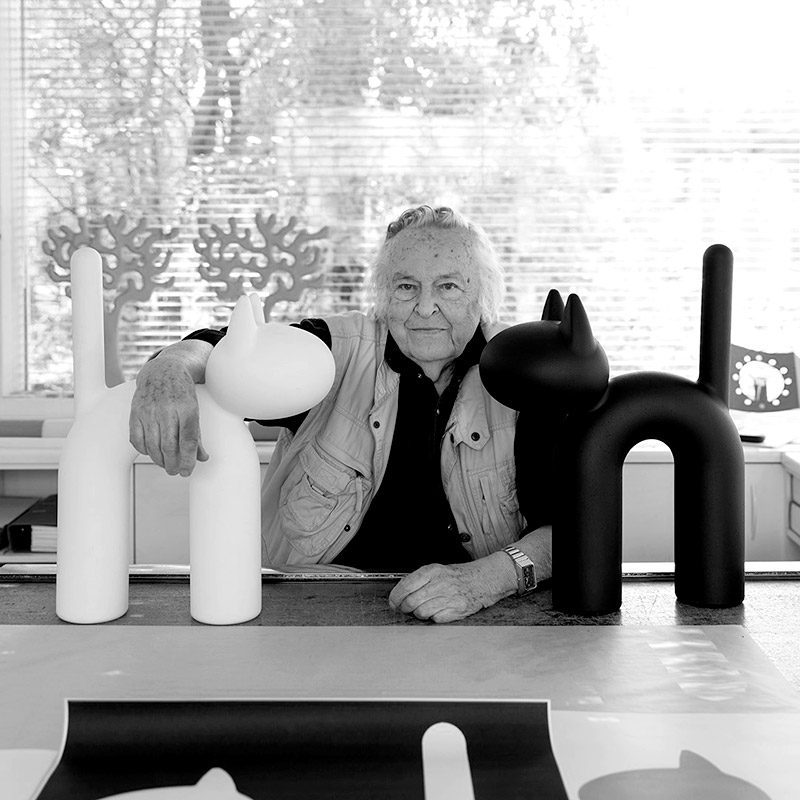 Eero Aarnio
Plastic pioneer master and a living legend of modern design. His now iconic plastic creations include the Ball (1963), the Pastil (1968), and the Bubble (1968) chairs which echo the pop culture and spirit of their time. Many of Aarnio's works are included in the world's most prestigious museums, including Victoria and Albert Museum in London, MoMA in New York and Vitra Design Museum in Weil am Rhein.
Who really are you?
_A freelance designer since 1962.
What do you think of when you hear the word plastic?
_The word plastic suggests to me unlimited possibilities.
Which is your favorite color?
_White is my favorite color.
Which VONDOM item from any another designer would you place at home?
_I would like to have the WING collection, by A-cero at my home.
What would you prefer, Classic or Science Fiction movie?
_I prefer classic movies.
Do you have any fetish object?
_Nothing. I don't give any specific qualities or properties to any particular object.
What was the last thing you bought?
_I 've just bought a snow shovel.
Do you believe in perfection?
_I believe in perfection in work.
Do you have any fixation or quirky habit?
_No, I don't have any fixations.
What do you do when you are not designing?
_I spend time with my wife Pirkko, I read, go for walks and in the summer we turn on the steam sauna.