A unique working space
Renovated building with a dream terrace decorated with Vondom furniture. A spacious building, where you could breathe tranquility, history and design.
Location

Barcelona, Catalonia, Spain

Type

Hospitality

Architect

Carles Gelpí – estudio de Arquitectura & Interiorismo 2BMFG Arquitectes

Collections

Blow, Bum-bum, Studio Planters
Recently created, the Àtic Group was composed by five business centers, a company that is now in full expansion. Their objective was to offer adaptable and high quality working spaces for companies and entrepreneurs.
Their latest project was the Àtic Barcelona Business Center, a 1,800 m2 location situated in the heart of Barcelona's Eixample (Spain), completely renovated by Carles Gelpí and his team – 2BMFG Arquitectes.
A spacious building, where you could breathe tranquility, history and design. Containing; coworking spaces, large offices and meeting rooms, a coffee shop and a dream terrace to disconnect from your day to day stresses.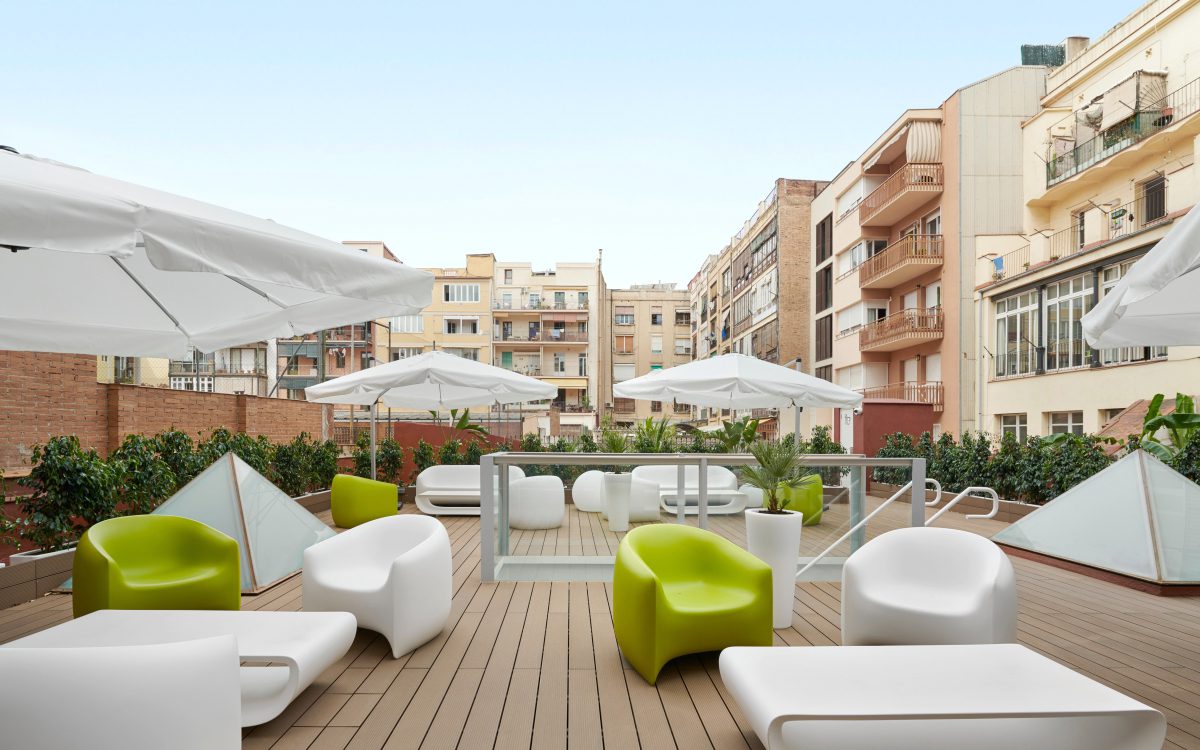 Outdoor working space
To lighten up this terrace, Vondom furnished the top floor with Blow armchairs, designed by Stefano Giovannoni, providing a unique effect thanks to this collection's oval design.
Complementing this collection, we also placed the Bum-Bum low tables designed by Eugeni Quitllet. And finally, to add a little harmony to this furniture set, we placed tall cone pots from the Studio Planters collection designed by Studio Vondom.
The combination of all these collections inspired a outdoor working space of comfort and relaxation, where visitors could work in different way and even enjoy outdoor events.
Àtic Barcelona managed to refurbish and transform  this historical building into a hight quality building with a positive impact.
Interested in this project?
If you wish to receive more information about this project, you can contact us through this form.