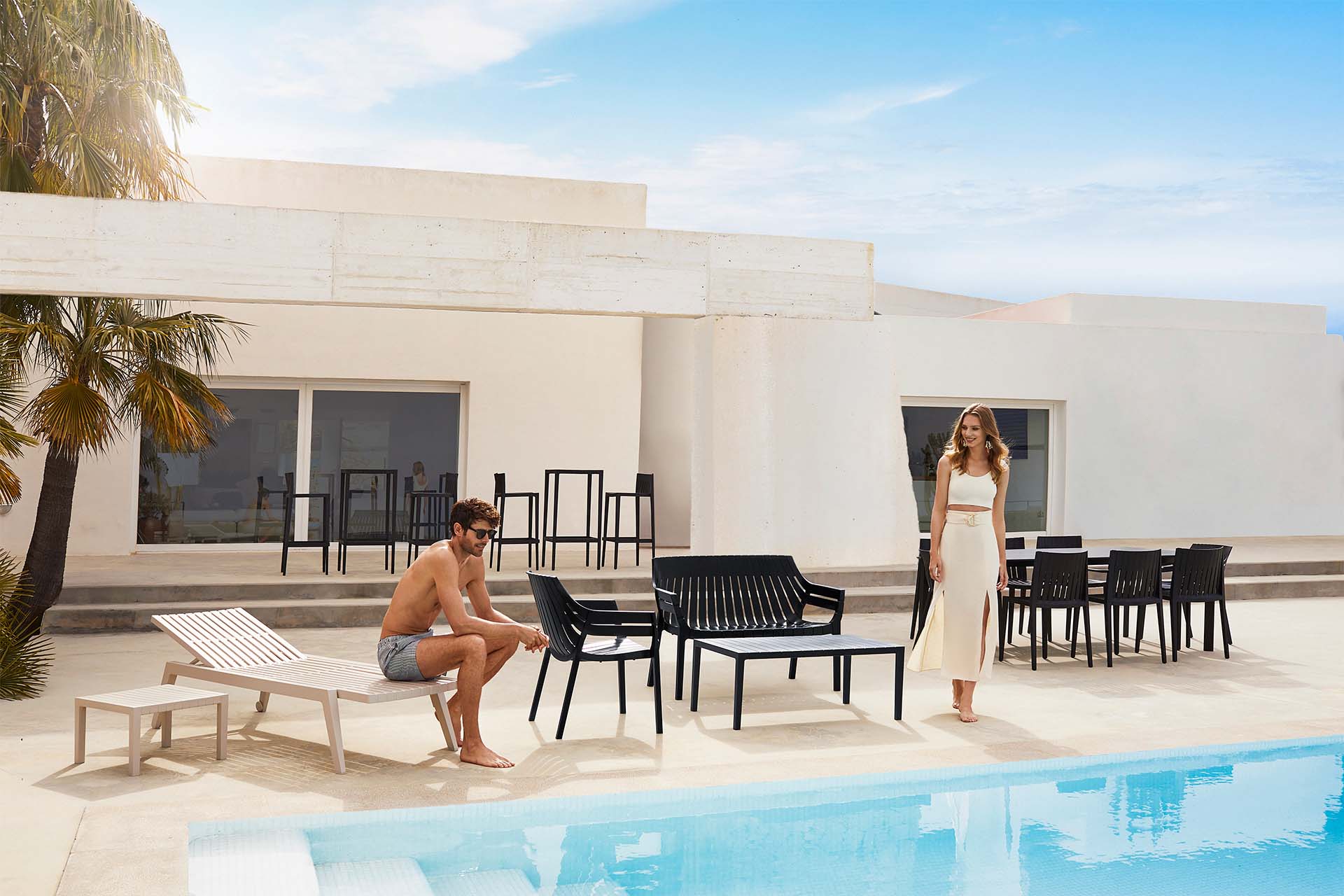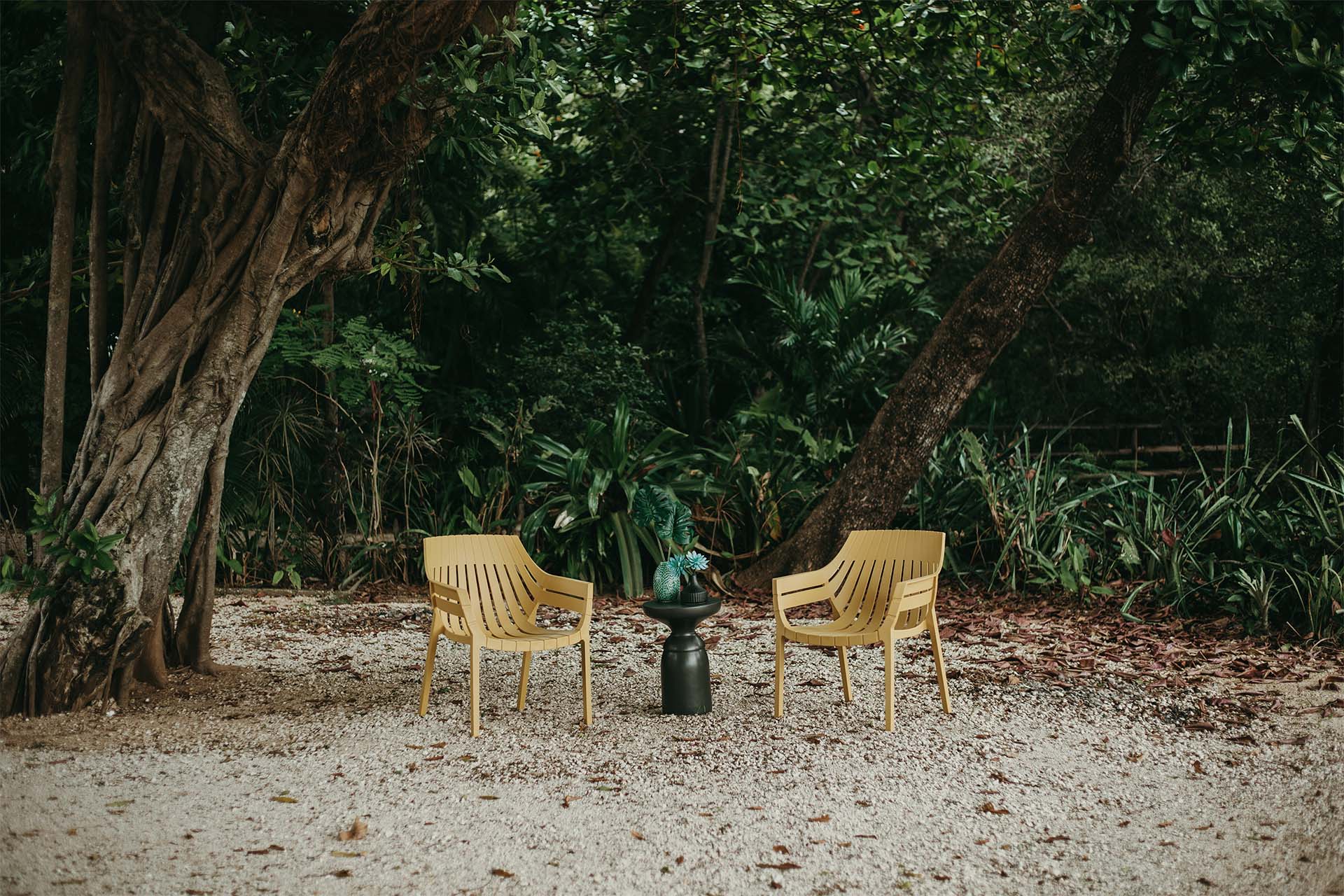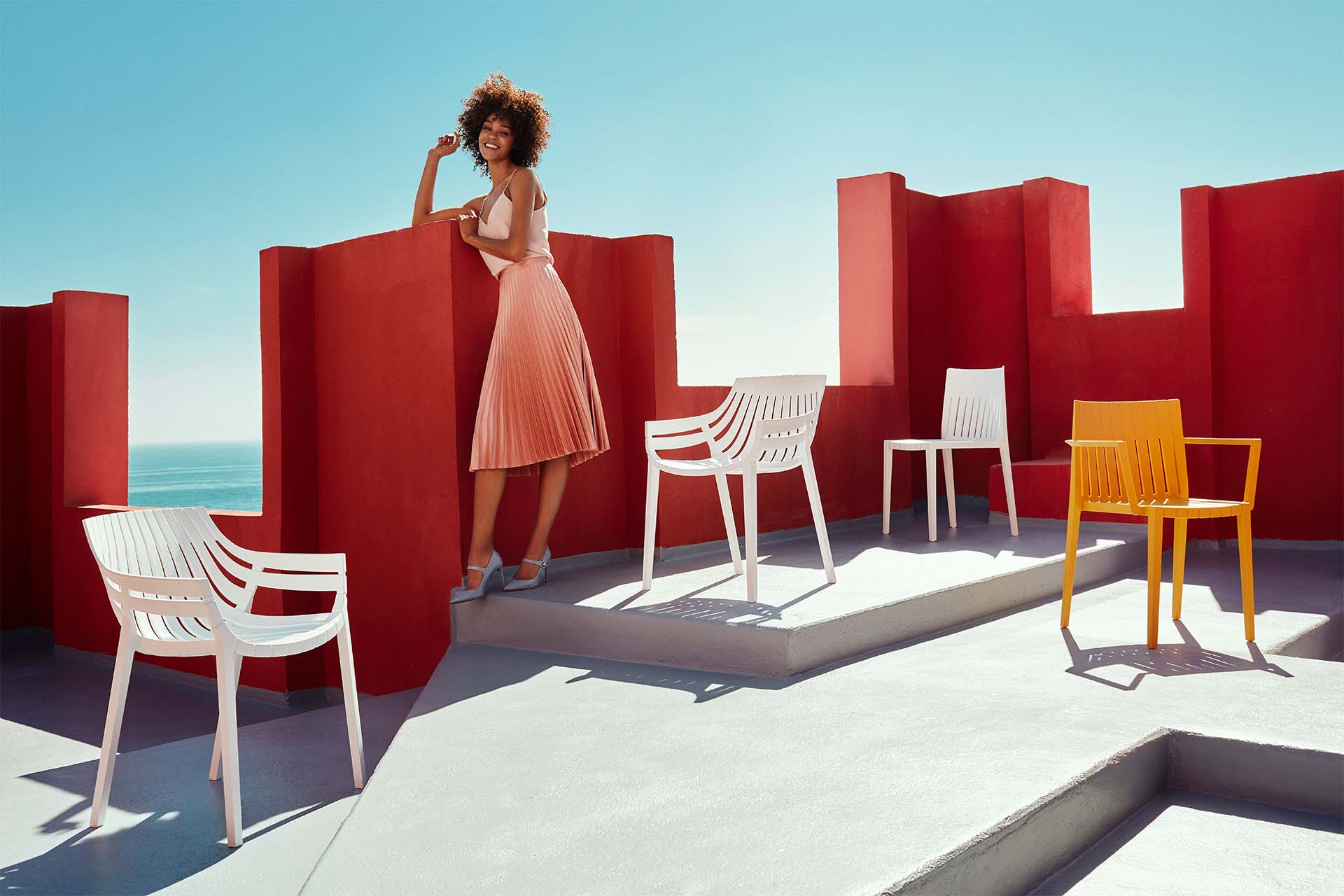 Spritz outdoor furniture collection, designed by Archirivolto Design for Vondom. "The white wooden fences lining the beach, the small strips that follow each other, in their perfect geometry." It's this picture that inspired the collection, which is composed of the stolen details to this inspiration.
A complete outdoor furniture collection
Chair, armchair, stool and high table: perfect for every need, the collection Spritz adapts well to any context, hopitality and home.
The Spritz armchair born from the proportions and the harmony of a shell, following the rules of the Italian style: proportion, simplicity and harmony. And the lastest incorporation is the sun lounger, which follows the design trend of the collection.
It is not a coincidence that Spritz, the collection created by Archirivolto for Vondom, embodies in the name the idea of freshness and purity of shapes. Rigorous shapes that connect home and world, with a kaleidoscope of variations and nuances: this mix between the linearity of northern European style and the typical warmth of Mediterranean creates a dialogue between indoor and outdoor.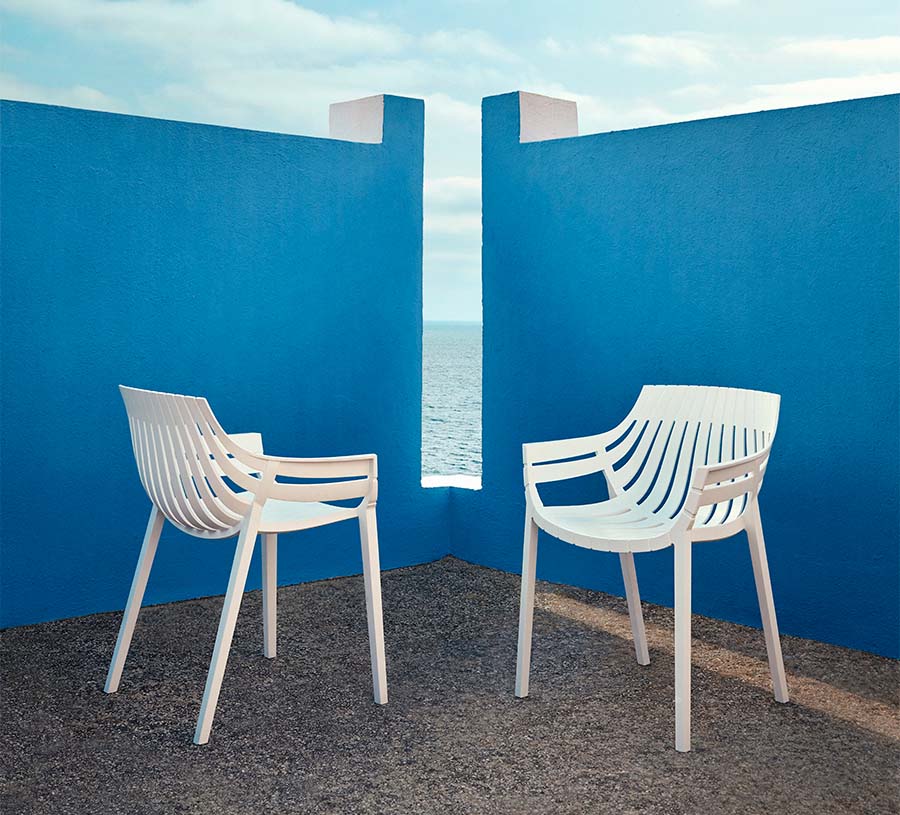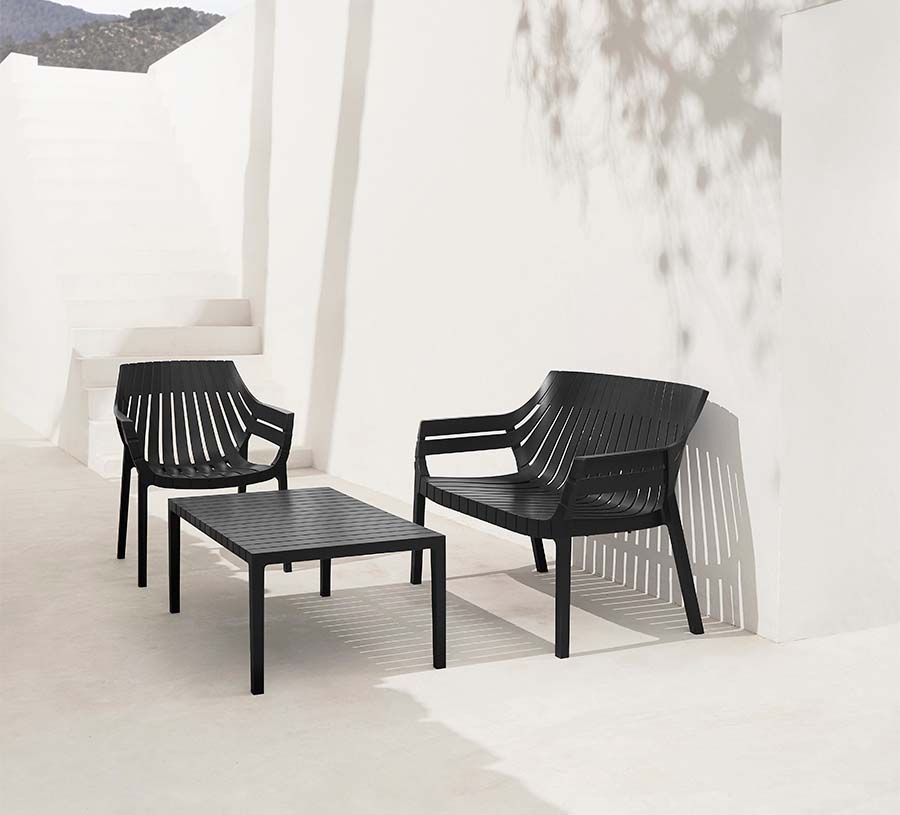 Designer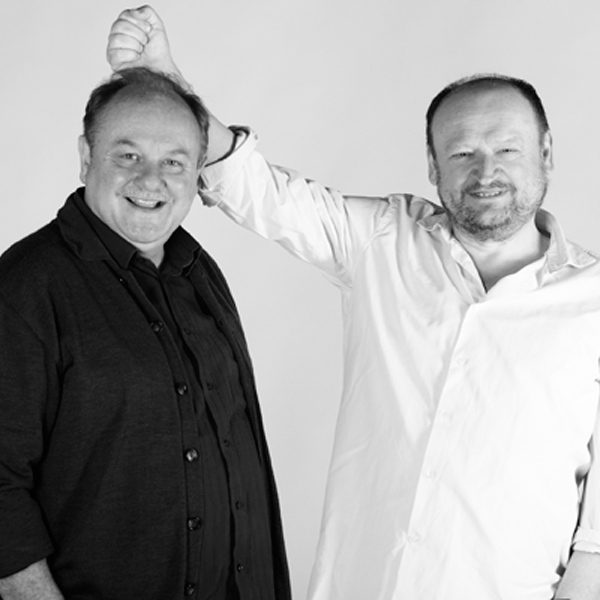 Archirivolto Design
Claudio Dondoli (*1954) – Marco Pocci (*1953), Italy. Archirivolto was founded in 1983 by Claudio Dondoli and Marco Pocci as an industrial planning, design and architecture studio. While studying Architecture in Florence, Claudio and Marco and some friends put up an experimental theatre group. When they decided to focus their joint efforts on design, consolidating their ties of friendship, their interest in theatre strongly influenced the setup of their new studio, drenched in creativity, sense of reality, respect and attention for thE public.
View designer
Interested in this collection?
If you wish to receive more information about this collection, you can contact us through this form.