Our expansion around the world continues and now Vondom Mexico is opening its first shop in Mexico City. Now Design Lovers in Latin America will be able to enjoy our new products in a space of more than 900 square meters; created for the design of exclusive spaces in Latin America.
Vondom is a Spanish company dedicated to the production of design furniture for more than 10 years. We are a young, innovative, and dynamic company.
We always strive to offer our customers the best exclusive designs for outdoor and indoor spaces. It is for this reason that over the years we have opened our own showrooms in several cities around the world such as New York, Shanghai, Miami, Los Angeles, Toronto, and Valencia.
Now it's Vondom Mexico's turn!
It has been a challenge that we have achieved thanks to many collaborators and, especially, to our customers and followers of the Spanish brand in Latin America.
Bringing our designs to every corner of the world is part of our mission and, for this reason, we are proud and happy to have a space of more than 900 square metres in Mexico City.
The showroom is an open-plan space where our latest designs and Best Sellers are displayed, so that all professionals in the sector in Latin America can enjoy our furniture in Vondom Mexico.
This showroom follows the trend we have been promoting over the last two years: sustainability, elegance, subtlety, avant-garde, and neatness are the most outstanding features of this space. This is why the selection of materials, colours, furniture, and other elements has been carefully chosen to reflect these characteristics.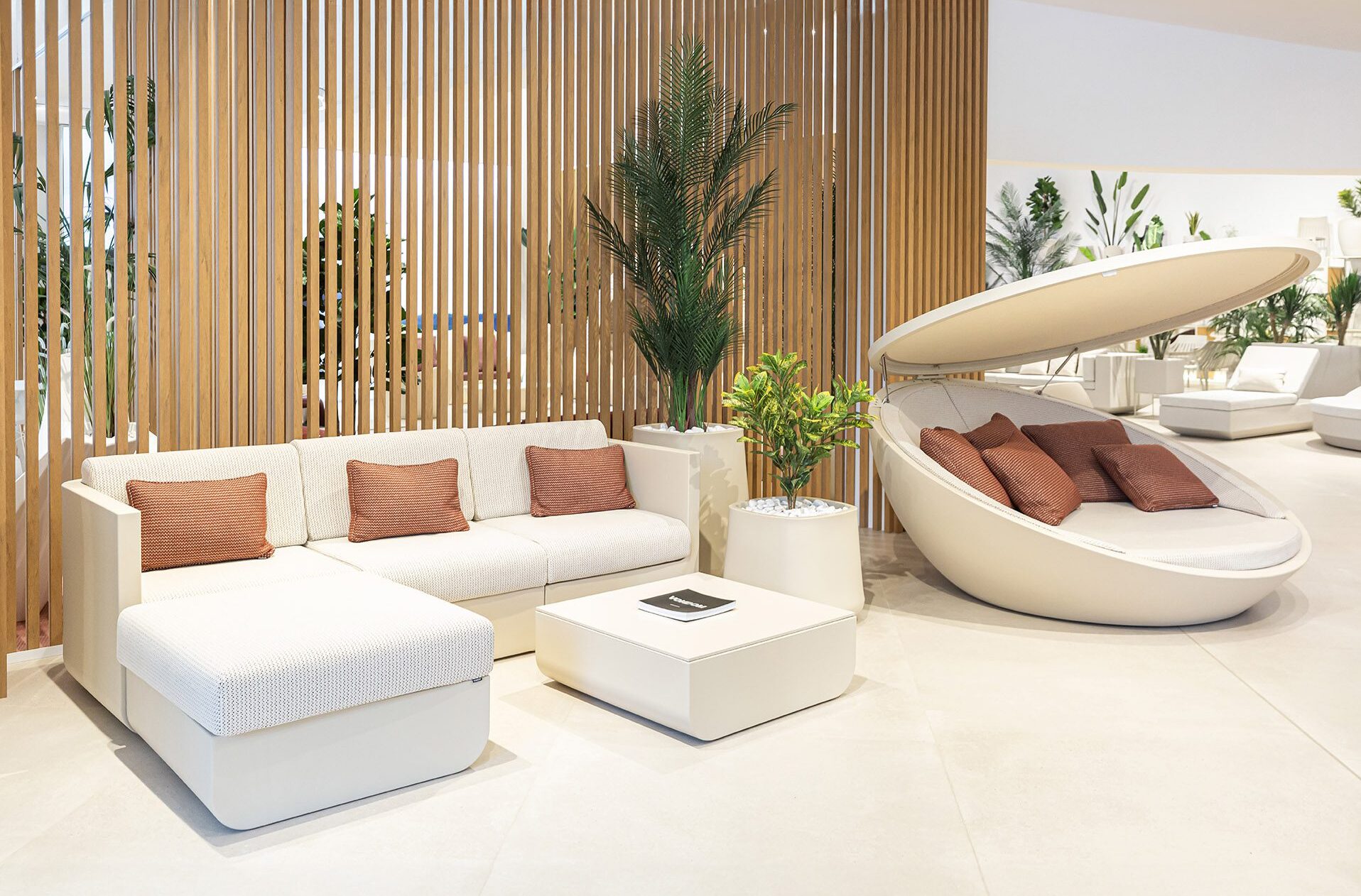 A Mediterranean aesthetic that evokes calm and serenity is the setting in which Vondom's designer furniture is displayed in Mexico City. In this way we demonstrate our fidelity to the interior design that we have recently adopted in all our spaces.
The design of the showroom has been created so that each area has its own personality, but without losing the overall harmony conceived.
This is the beginning of Vondom Mexico, which will grow step by step to offer our Latin American customers a closer and more personalised service, led by our sales team led by Juan Penadés, our Sales Director in Latin America.
Visit us!
📍Av. Presidente Masaryk 42, Polanco V Sección, 11580 Ciudad de México, CDMX,
📞 +55 1113 9973
📞 +55 1113 9974