The Pixel collection designed by Ramón Esteve now has new pieces that form part of Vondom's outdoor furniture. They are independent modules that can be joined to the existing ones to create new, more versatile compositions.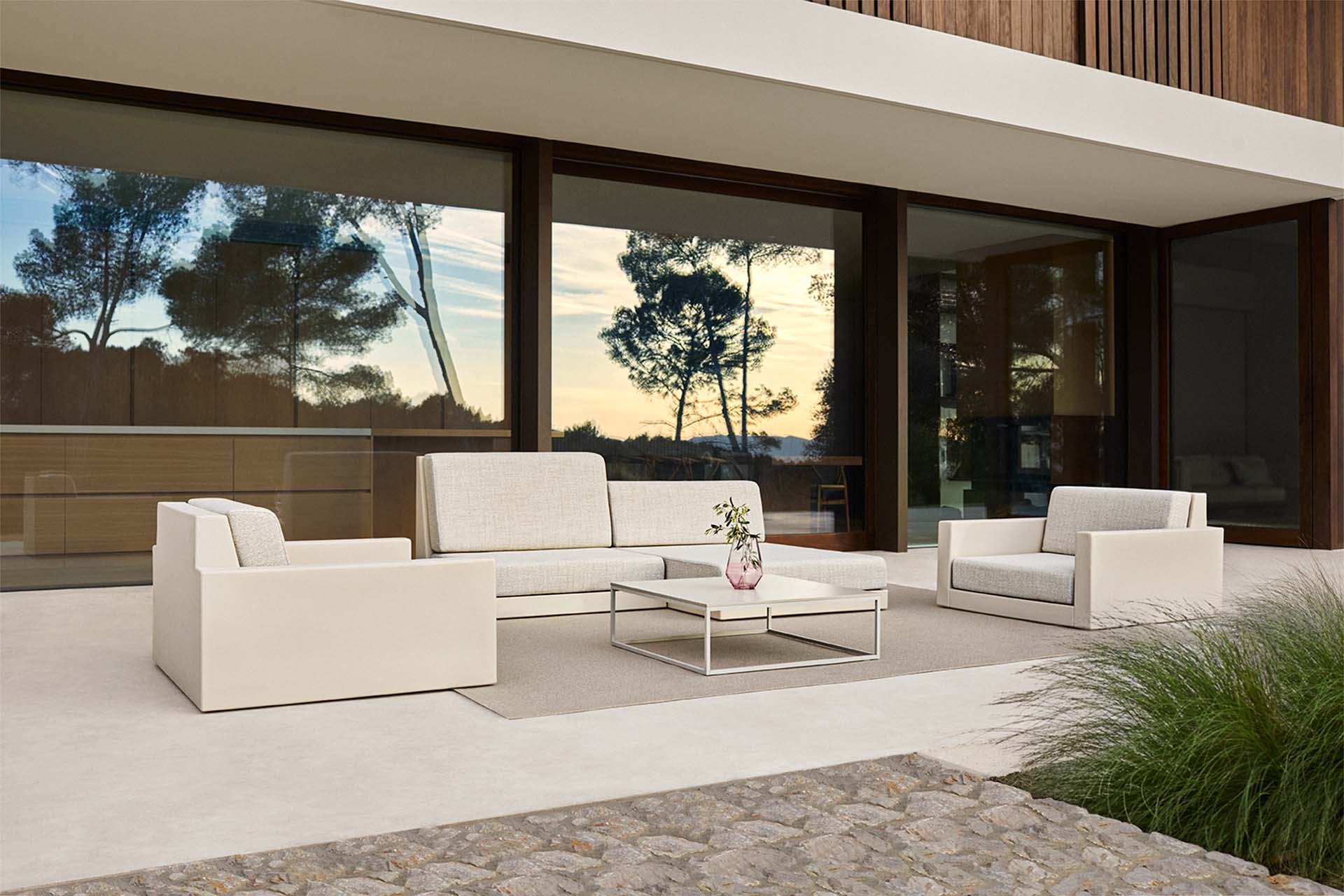 Novelties in our outdoor furniture
The Pixel collection is made up of different independent modules, which form part of our outdoor furniture, allowing an infinite number of shapes to be created; from linear sofas or chaise longue, sofa corners, and even a lounge bed.
This year this collection has grown, adding two corner modules; one curved and the other pentagonal, seeking additional adaptability with different spaces and styles. In addition to the armchair and the sun lounger, two elegant designs for any outdoor and indoor environment.
Designed by Ramón Esteve for Vondom, this collection is inspired by small color elements that make up an image, and a multitude of possible combinations, based on its layout. One of its main features is its low seating, designed for more intimate use, it is ideal to chill out.
Manufactured in rotational molding, its versatility is enhanced thanks to its upholstery, available in a wide variety of fabrics and finishes, which can be easily combined; referring back to its name "Pixel".