The most important and popular international fair in the design sector, Salone del Mobile 2023, has come to an end. The event, held in Milan from April 18 to 23, has been a great success for the brand, with more than 10,000 visits to our stand. A historic record for Vondom!
The four new collections presented at Salone del Mobile 2023 have had a great reception
At Vondom, we are very grateful for the great reception that the four new outdoor furniture collections designed by Jean-Marie Massaud, Eugeni Quitllet, and Ramón Esteve have had. These collections are the result of months of work and dedication to offer products of maximum quality, comfort, and design.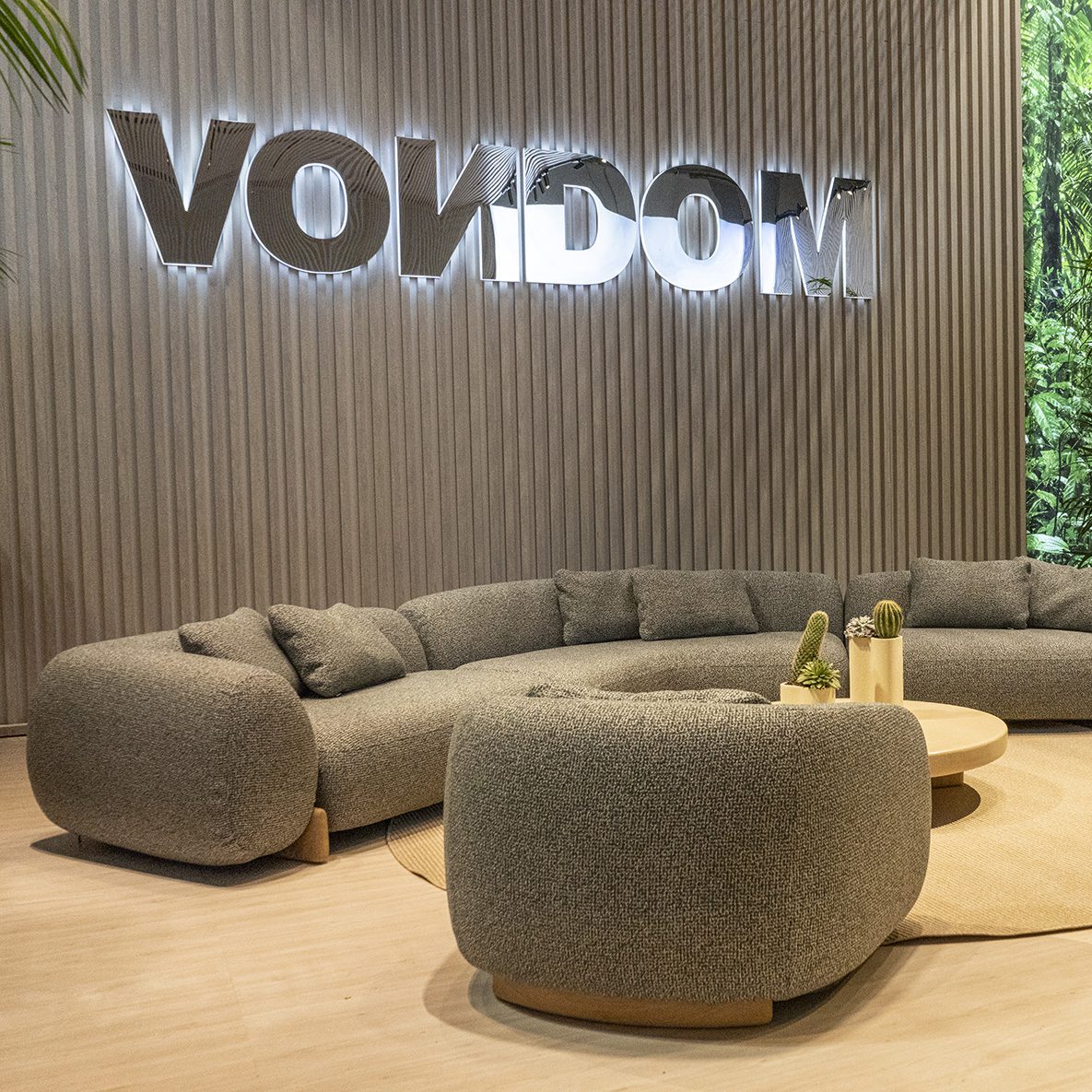 The Milos collection was the star of the stand
Among the new Vondom collections presented at Salone del Mobile 2023, the Milos series designed by renowned French architect Jean-Marie Massaud stands out. Its organic and rustic design has captivated all visitors with its versatility and comfort.
In addition, we had the opportunity to welcome the artist to our stand, who coincided with another designer from the house, Eugeni Quitllet. Together, they shared their impressions about their respective collections, the design of the stand, and took pictures with Vondom's visitors.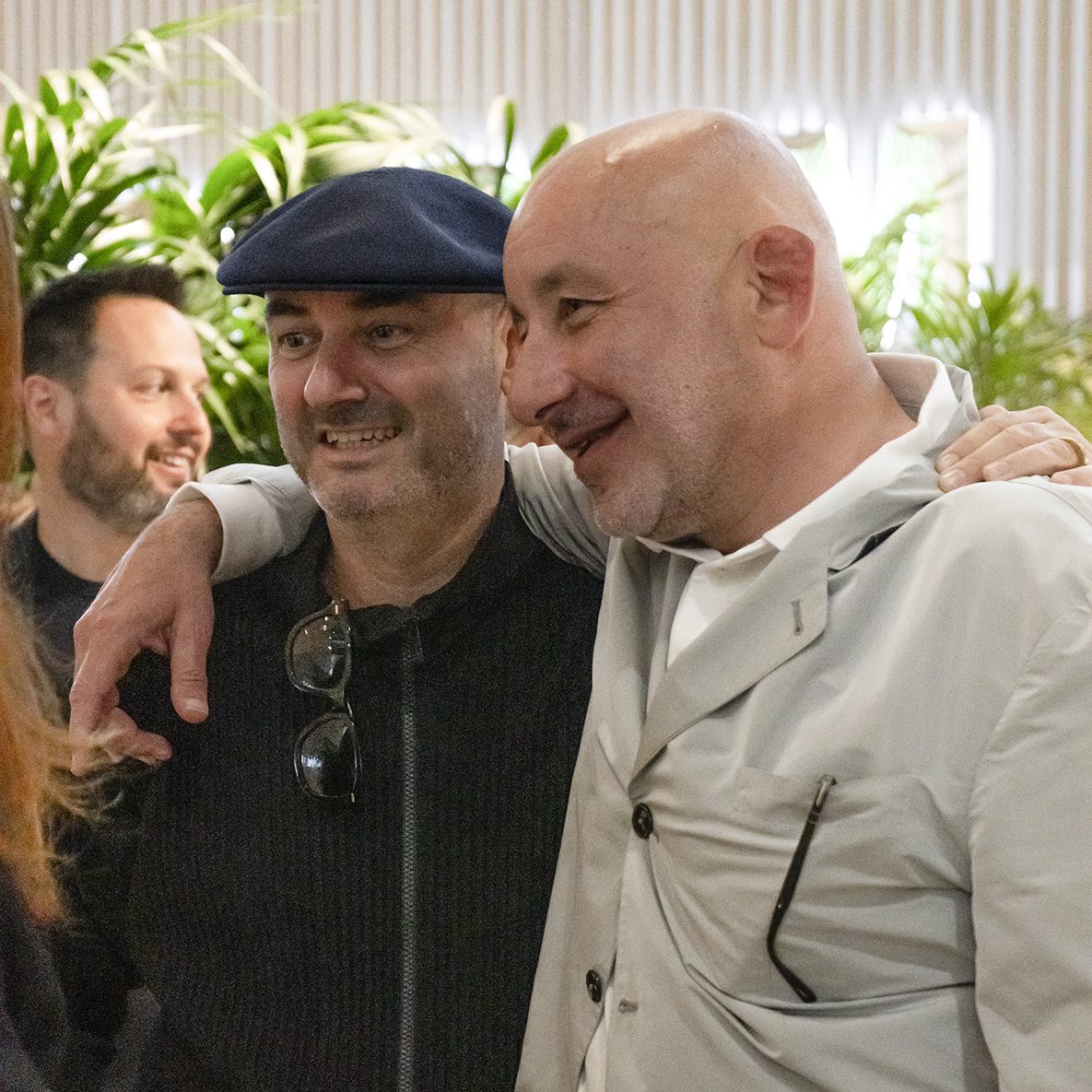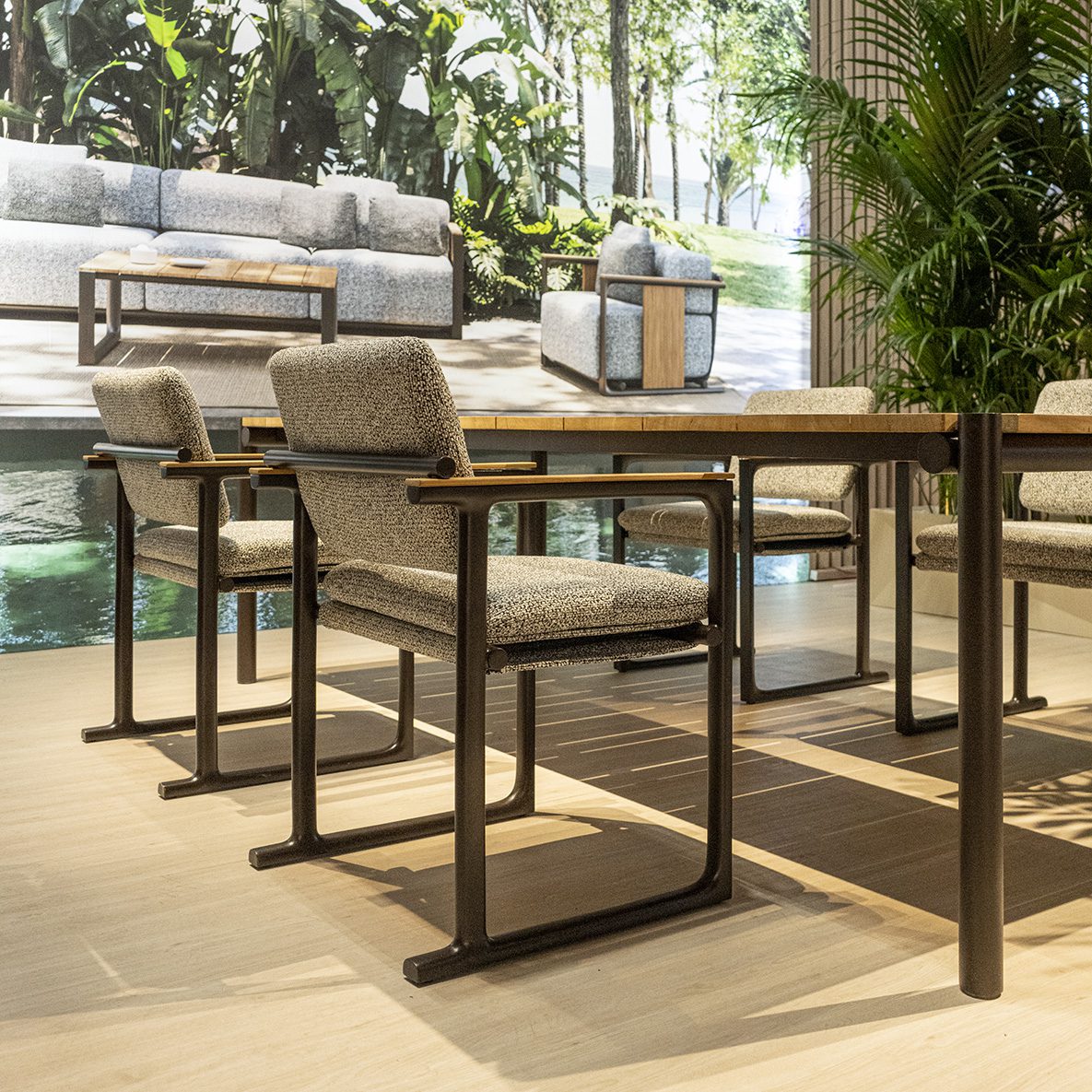 Table and chairs from the Tulum outdoor furniture collection, designed by Eugeni Quitllet. Eugeni Quitllet, for his part, presented the new chairs and table from the Tulum collection. These two pieces follow the design marked by the modular sofa presented in the previous edition, characterized by the elegance marked by lacquered aluminum and teak wood slats.
He also presented the prototype of the new Madona chair, a specimen that is still in the development process but will surely make a splash in the contract world in the future.
Made of polypropylene, it is characterized by its ergonomic shapes and its name, dedicated to his daughter.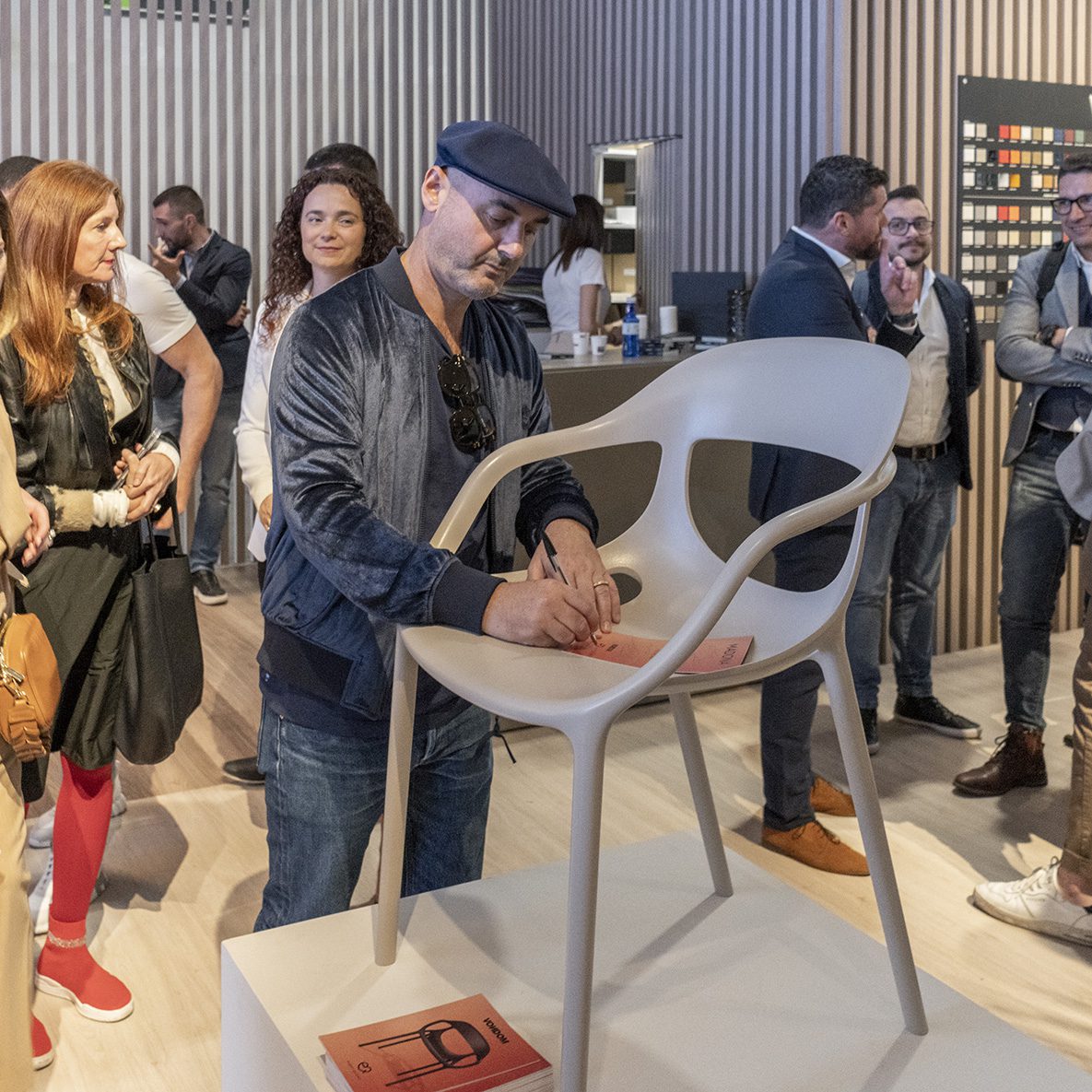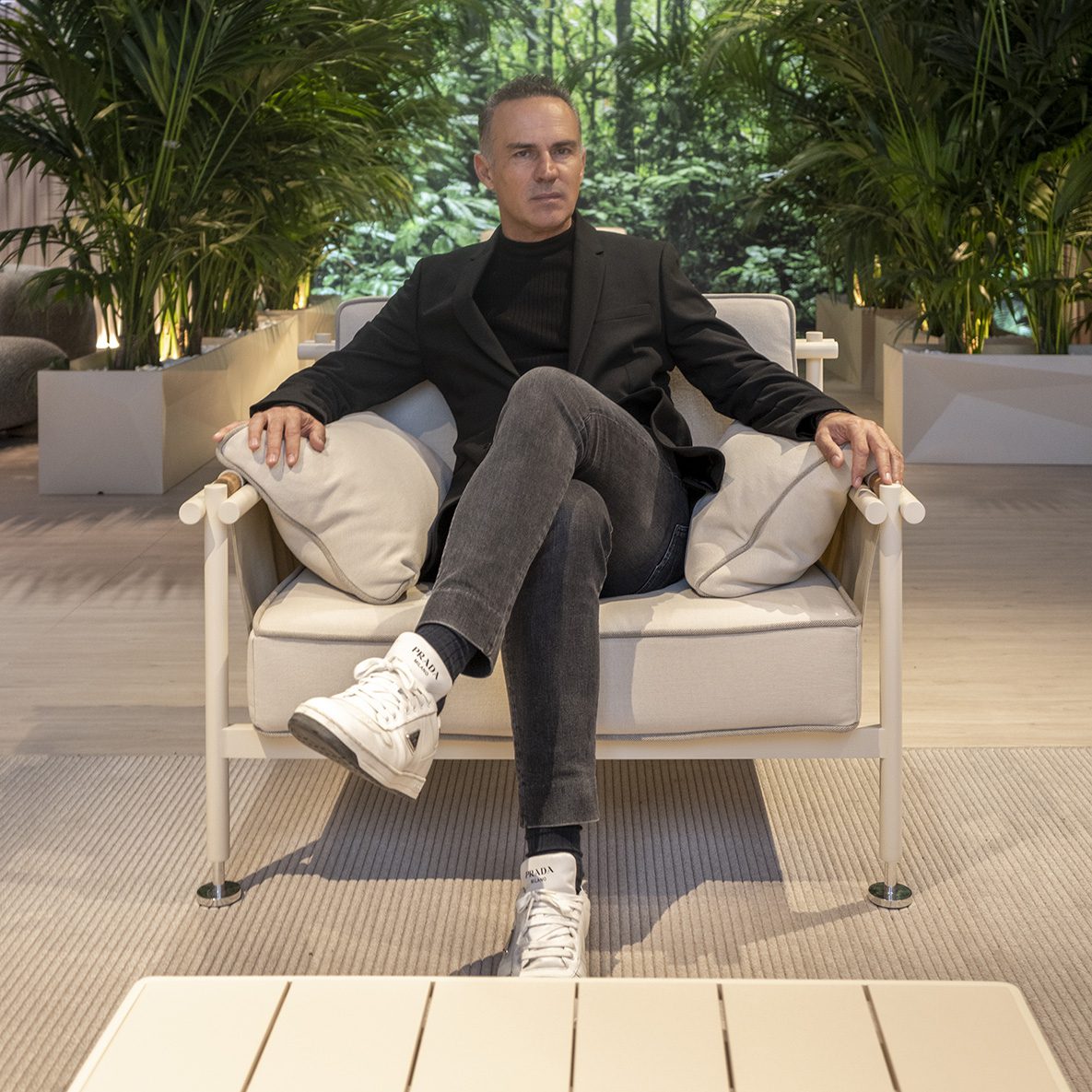 In addition, Ramón Esteve presented the new Posidonia and Hamptons collections.
The first, the new Posidonia collection, is composed of a wide variety of furniture: modular sofa, three-seater sofa, tables, stools, armchairs, loungers, and many more outdoor furniture pieces. Straight lines and wide padding give shape to this new Vondom collection.
The Hamptons collection, on the other hand, consists of a modular sofa, different side tables, a lounger, and an armchair. In this collection, fabrics play a fundamental role, as they are part of the structure of the furniture, allowing each piece's design to stand out.
This has been an intense and exciting edition; the recognition of visitors and clients to our work has given us positive energy to face the summer season.
We continue to bet on creating original and exclusive outdoor furniture to meet the needs of the outdoor life we ​​crave.
See you at the next edition of Salone del Mobile, from April 16th to 21st, 2024!