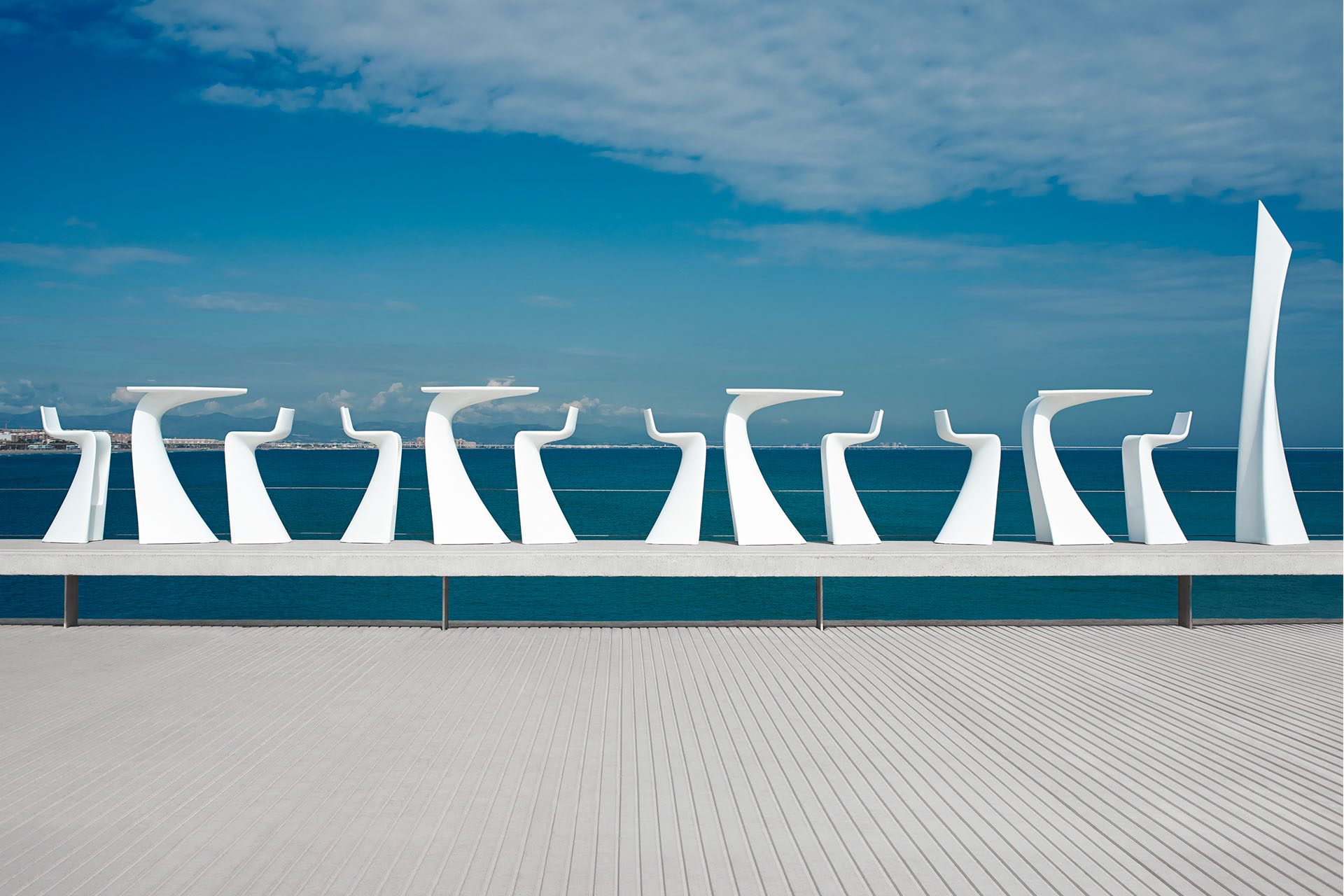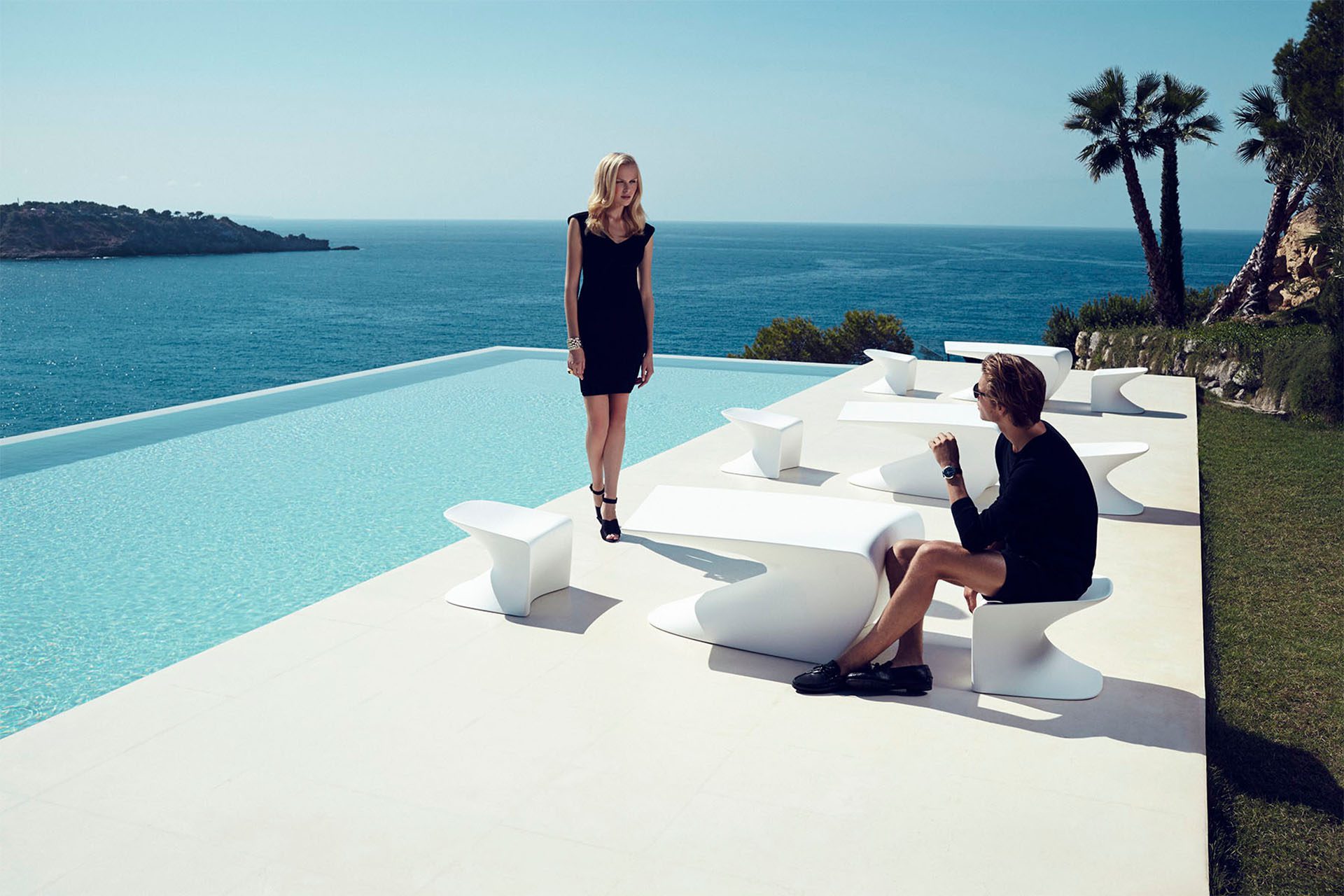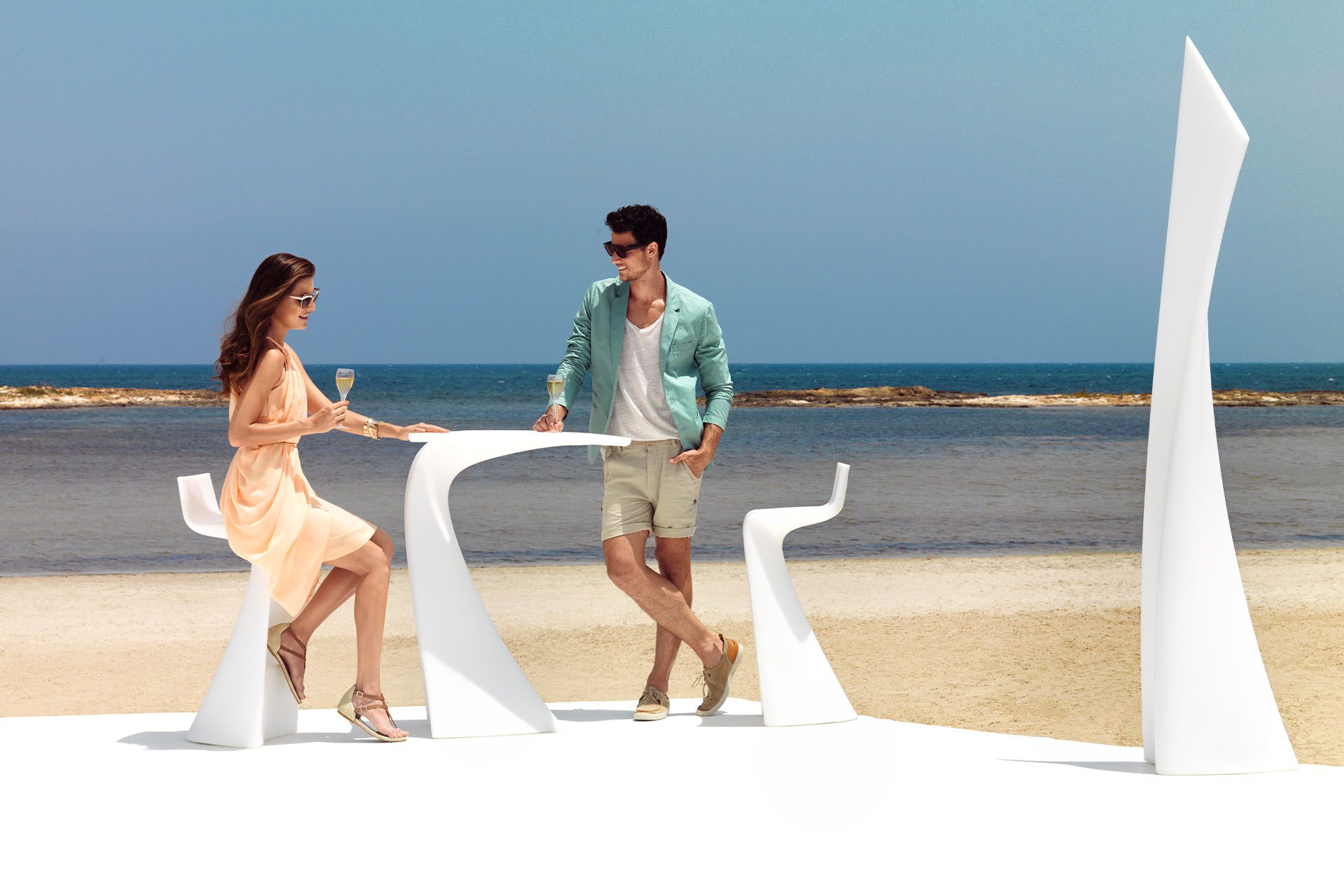 An outdoor furniture unique design
The extremes curves and angles, which are a typical trait in architectures latest advances have now reached out to furniture design, going for a free, delicate and organic line, that generates movement and separates itself from of any former trace of over-rigidness. These are bold pieces that make up a set of furniture with a huge visual impact and a impressive sculptural and dynamic significance.
As all Vondom pieces, their materials permit their extensive use in both outdoor and indoor.
Designer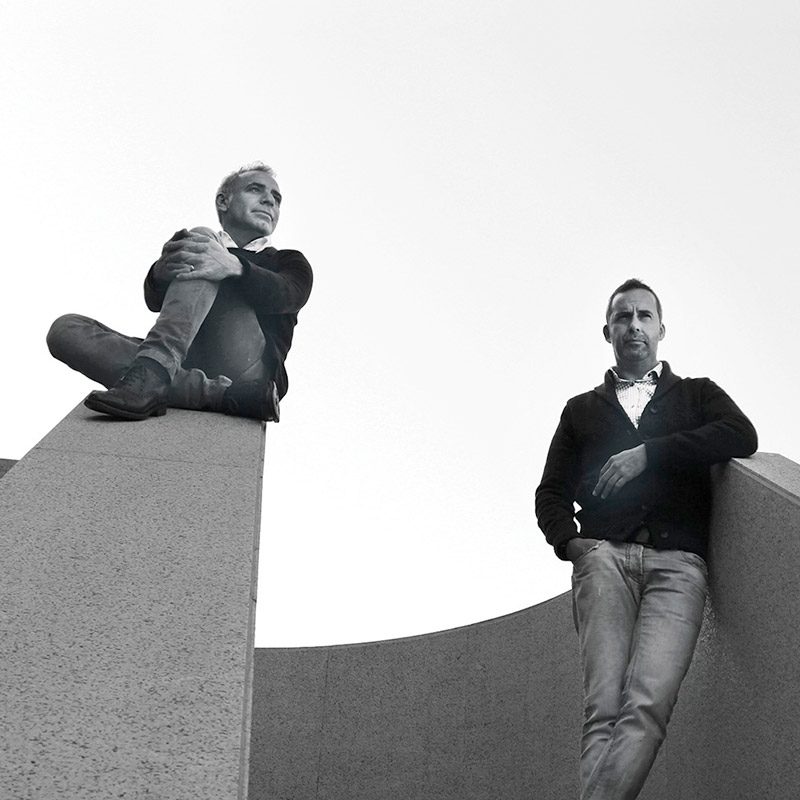 A-cero
Joaquín Torres (*1969) – Rafael Llamazares (*1970), Spain. A-cero Joaquín Torres architects company established in 1996 whose activity focuses on complete development of architectural projects. The human team, led by Joaquín Torres and his partner Rafael Llamazares, has been growing throughout the past year and sums up to more than 60 professionals spread out through different offices Spain (1), UAE Dubai (1), Dominican Republic (1), currently working on projects of different magnitude. "Our working method is based on a detailed analysis of the clients needs and the projects programme: we imagine, project and persuade. "The key to our success is that we stick to the initial idea trough out the whole process.
View designer
Interested in this collection?
If you wish to receive more information about this collection, you can contact us through this form.