Like every year on the 8th of March, Vondom highlights women in design, specifically in the industrial design and furniture segment. Women have played a key role in the history of this sector. The field began with the industrial revolution and the emergence of the earliest technologies, in which women were minimally responsible for organisational aspects and for assisting experts.
Just like in the design culture, Vondom's philosophy promotes gender equality. Our goal is to create settings where humans can live and enjoy themselves surrounded by beauty.
This article discusses designer pieces that serve as references in the history of women in design, that have influenced our designers' careers and which they have showcased on multiple occasions.
La Chaise – Ray Eames
Ray Eames was an American artist, designer, architect and film producer. She was a pioneer in the use of colour and organic shapes in furniture design, cementing her reputation as a historic woman in this field. She worked alongside her husband, Charles Eames, providing the artistic vision to his designs.
Although the contemporary Eames Lounge Chair is one of their most famous pieces, our designers opt for 'La Chaise', a chair inspired by the Floating Figure sculpture by the artist Gaston Lachaise. It was created in 1948 for a competition organised by the MoMA, and it has formed part of the museum's permanent collection since 1949.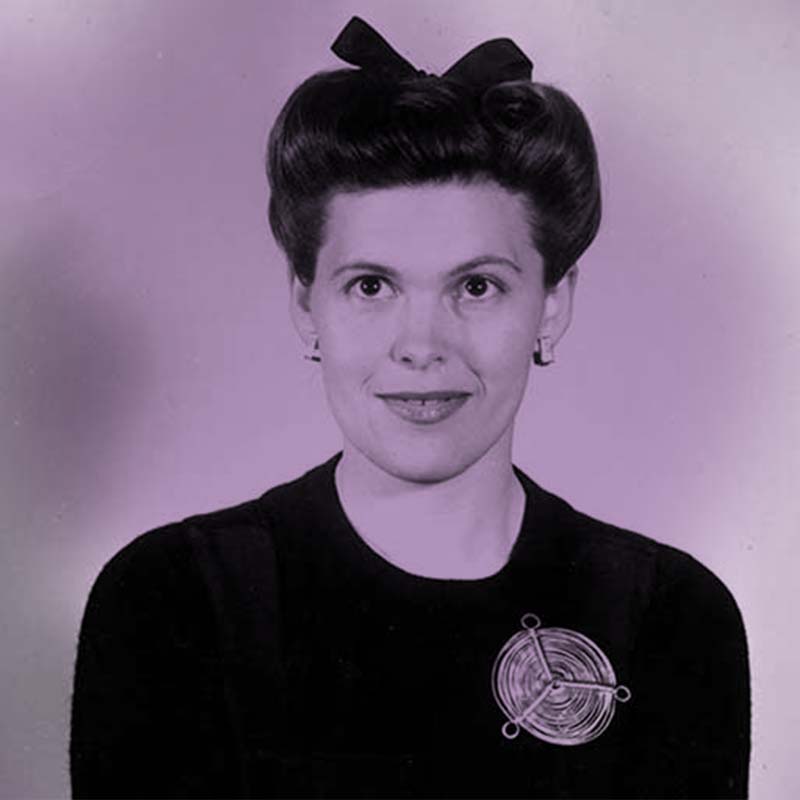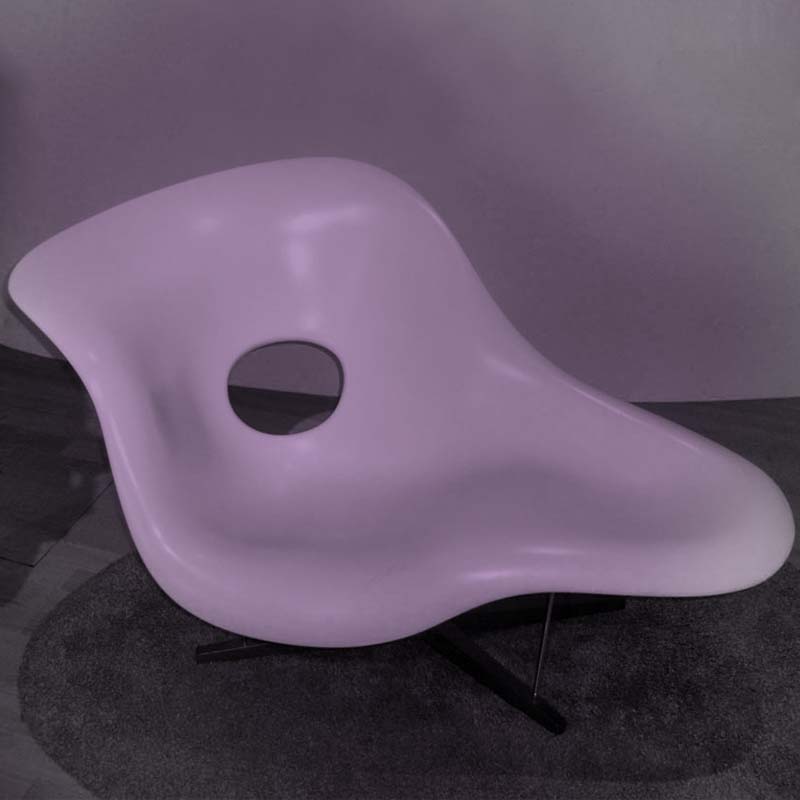 Side table – Eileen Gray
Kathleen Eileen Moray, better known as Eileen Gray, was an Irish artist, designer, interior decorator and architect. By introducing lacquer into luxury furniture, she became one of the first women to be recognised in the world of industrial design.
In 1927, she designed the E1027 side table for her summer home in the French Riviera. It was the first adjustable cantilever side table (without four legs), known for its light visual appearance, and consisted of an adjustable tubular steel frame with a chrome finish (61-100 cm) and a glass tabletop (50 cm diameter).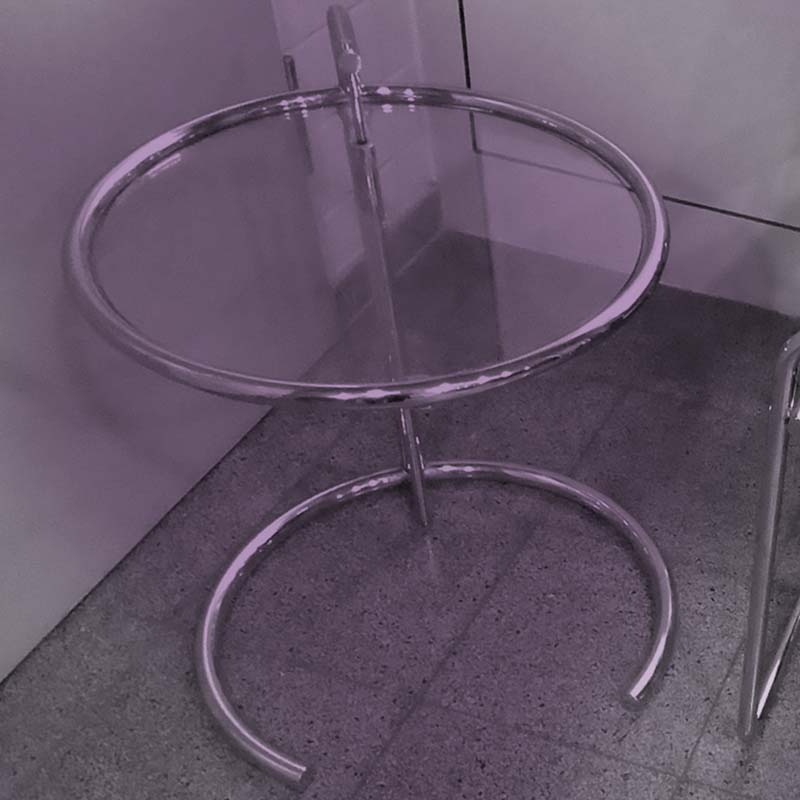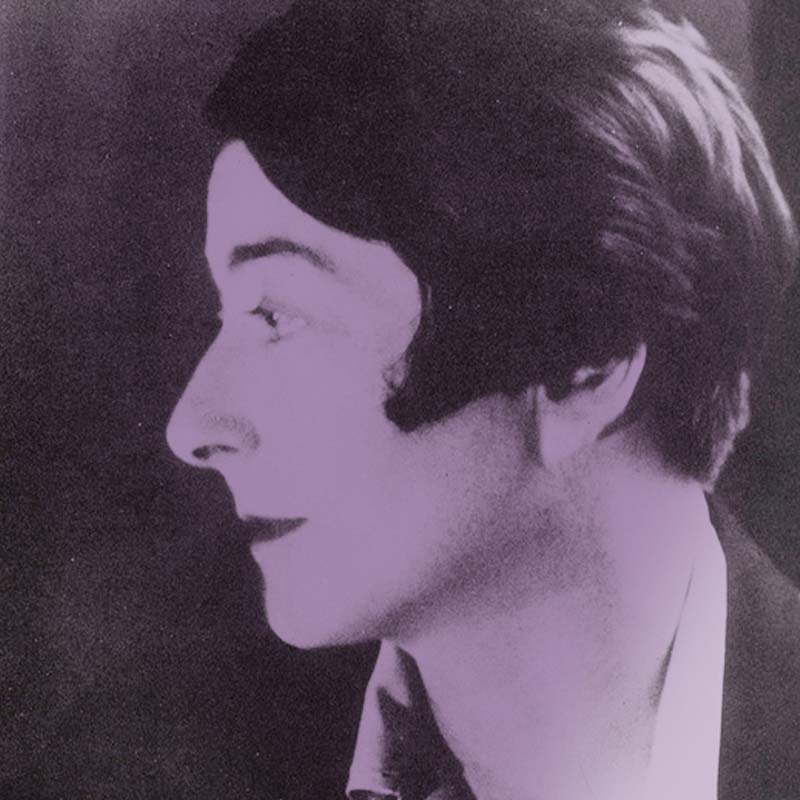 Barcelona Chair – Lilly Reich
Lilly Reich was a German fashion and furniture designer. She worked as the right hand of Ludwig Mies Van der Rohe until the start of World War II, at which point she was held captive in a forced labour camp. In 1996 she became the first woman to have a special exhibition at the MoMA.
In 1929, she teamed up with Mies to create the Barcelona chair for the German Pavilion at the Barcelona International Exhibition, inspired by the sella curulis, an ancient stool used by Roman magistrates. This piece is a Modernist icon thanks to its harmonious proportions and elegant shape. It is even rumoured that the Barcelona chairs were so innovative and impressive, that Spain's monarchs used them as thrones during their visit to the pavilion. An interesting fact is that this model appears in the horror film American Psycho (Mary Harron, 2000).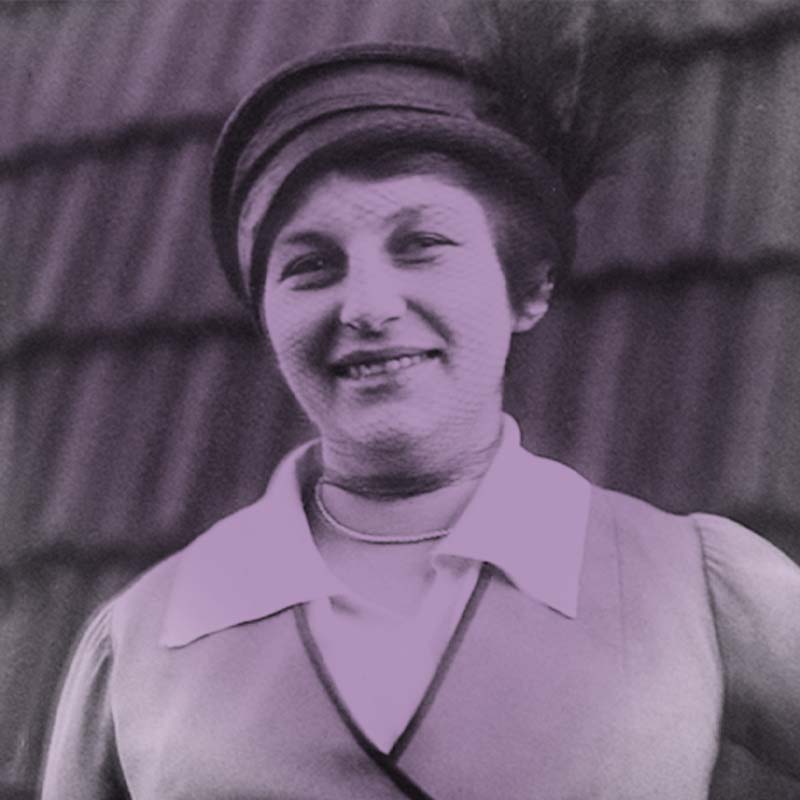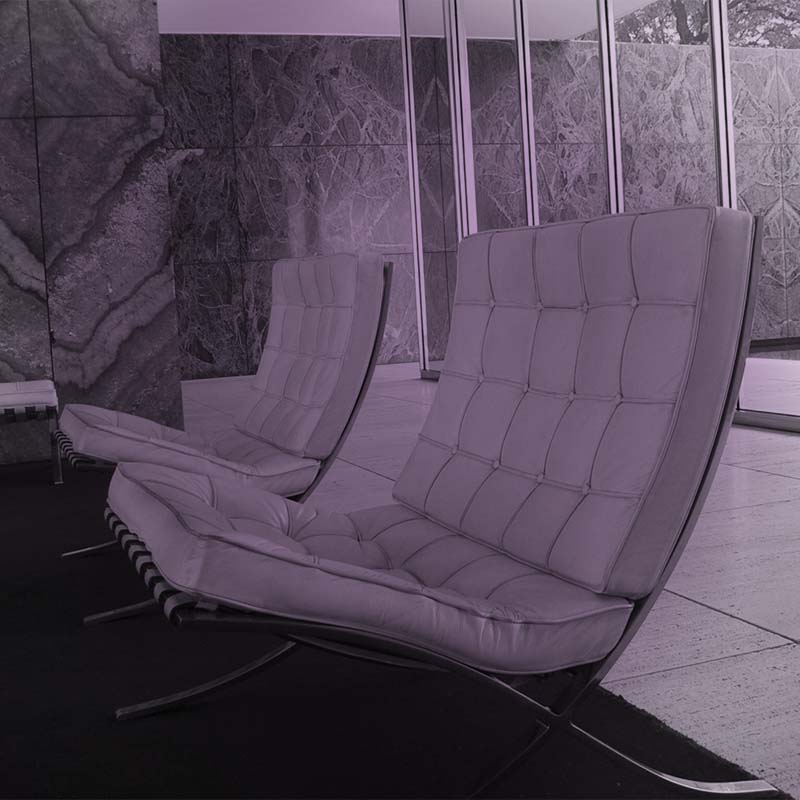 Greta Grossman – Cobra lamp
Greta Magnusson-Grossman was a Swedish furniture designer, interior decorator and architect. Viewed as one of the most influential individuals in Scandinavian architecture, she is known for her minimalist, rational and functional designs.
Since designer lighting is one of our specialisations, we have decided to showcase one of her most important creations: the Greta Cobra lamp. Known for its simple yet elegant shapes, this was one of the most renowned pieces from the Mid-century modern era, and this timeless design can still be seen at homes in southern California.
In 1950, the MoMA held the first edition of the Good Design Award, which Grossman received for her Cobra lamp. As such, she is also the first woman in design in history to win the award.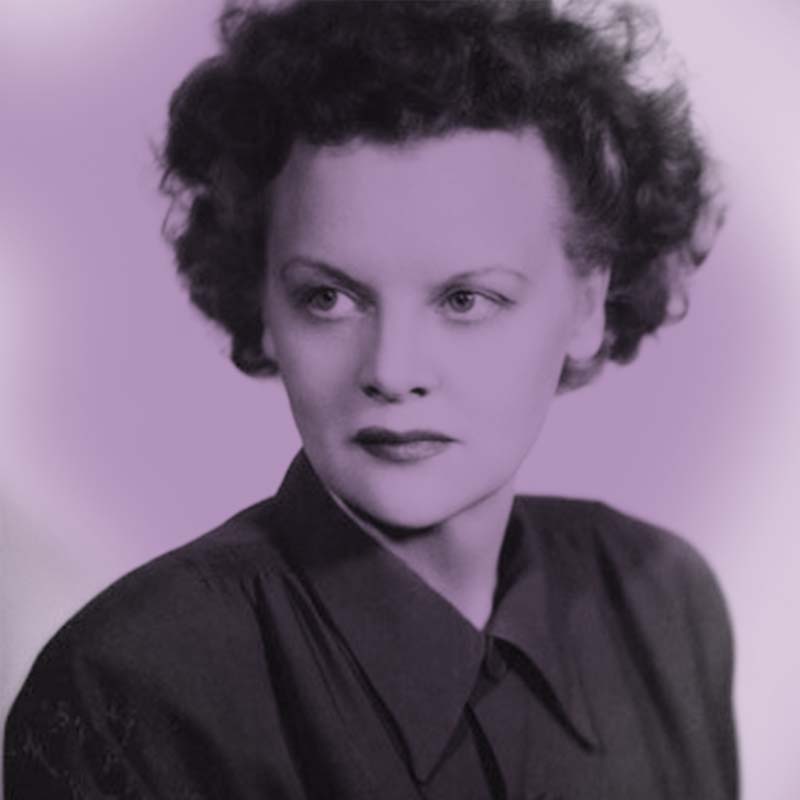 In addition to these intellectuals, we must also mention other important women designers such as Aino Aalto, Lina Bo Bardi, Nanna Ditzel, Dorothee Becker and Mimi Vandermolen, to name a few.
Vondom women in design
Women play a fundamental role in Vondom's designs because most of the collections that have made us one of the top outdoor designer furniture brands have been created by women, including our beloved Teresa Sapey, Agatha Ruiz de la Prada, Ludovica Palomba and Elisa Gargan.
Adan, the most attractive man in the world and the collection designed by Teresa Sapey, has become a designer benchmark and one of our best sellers. The same can be said of our most natural collection, Stones, designed by Elisa Gargan and her husband Stefano Giovannoni. Agatha, the collection named after the famous Spanish designer, adds colour and fun to children's spaces. Finally, the Bones collection by Ludovica + Roberto Palomba offers a touch of minimalism to any setting.
Happy International Women's Day!