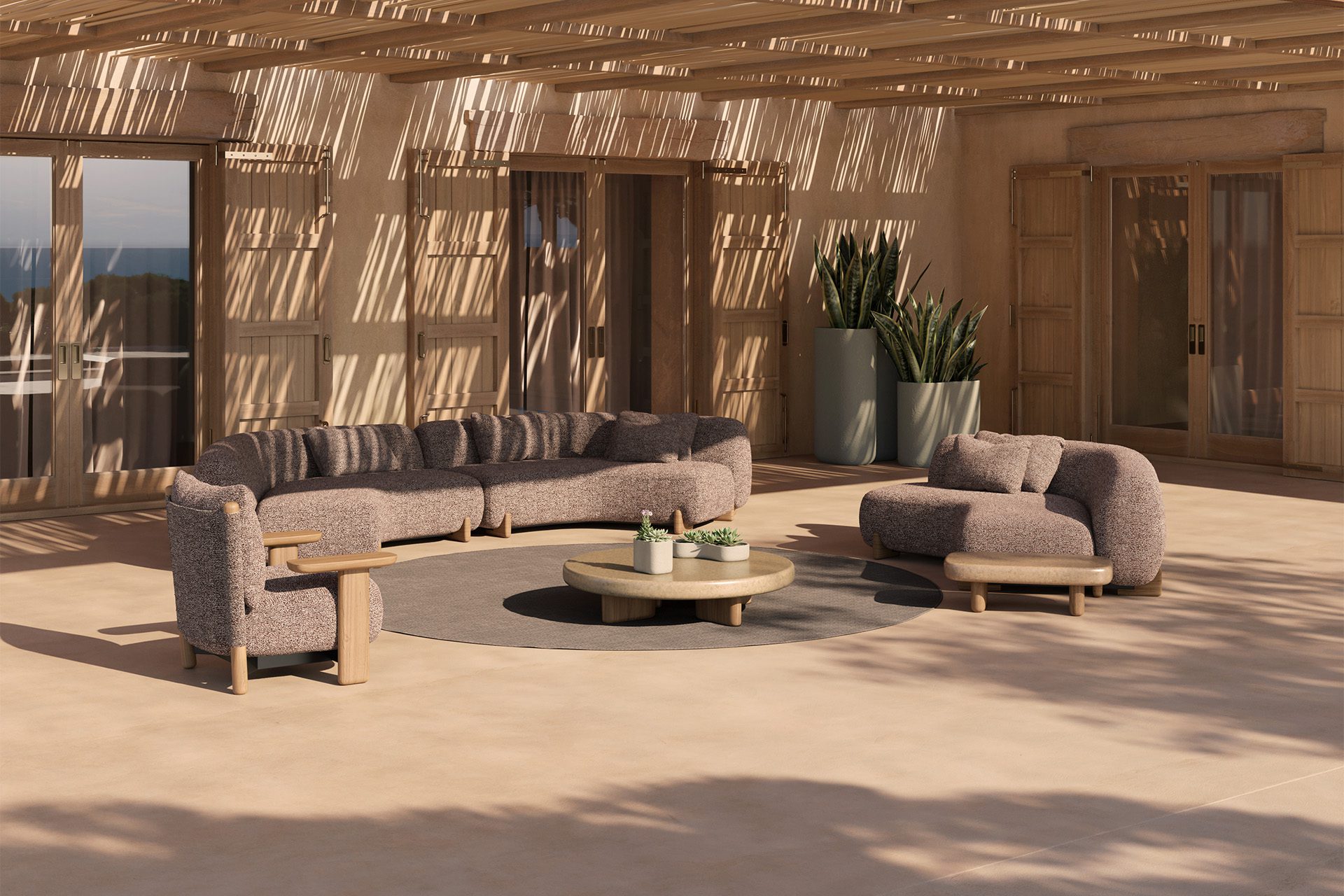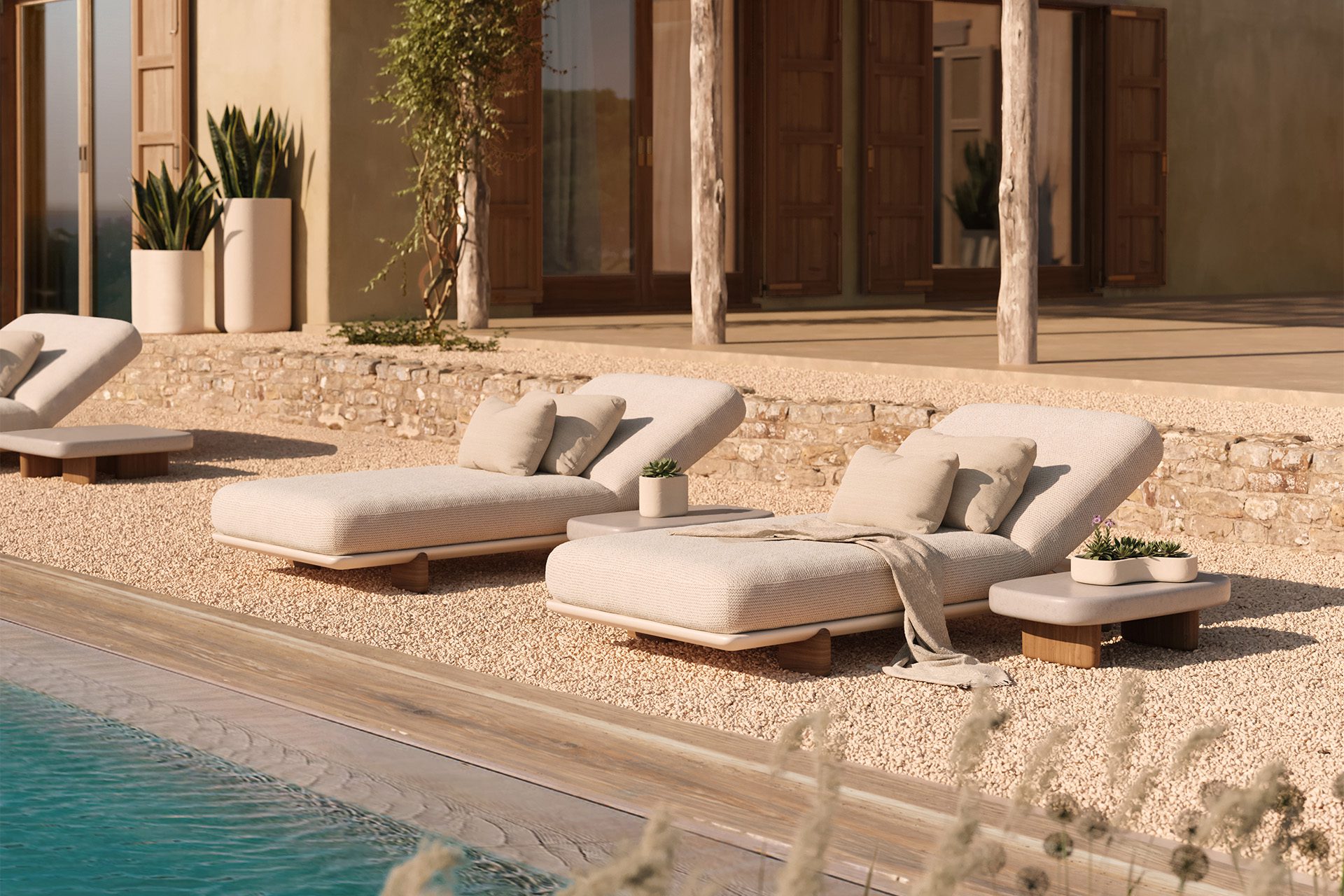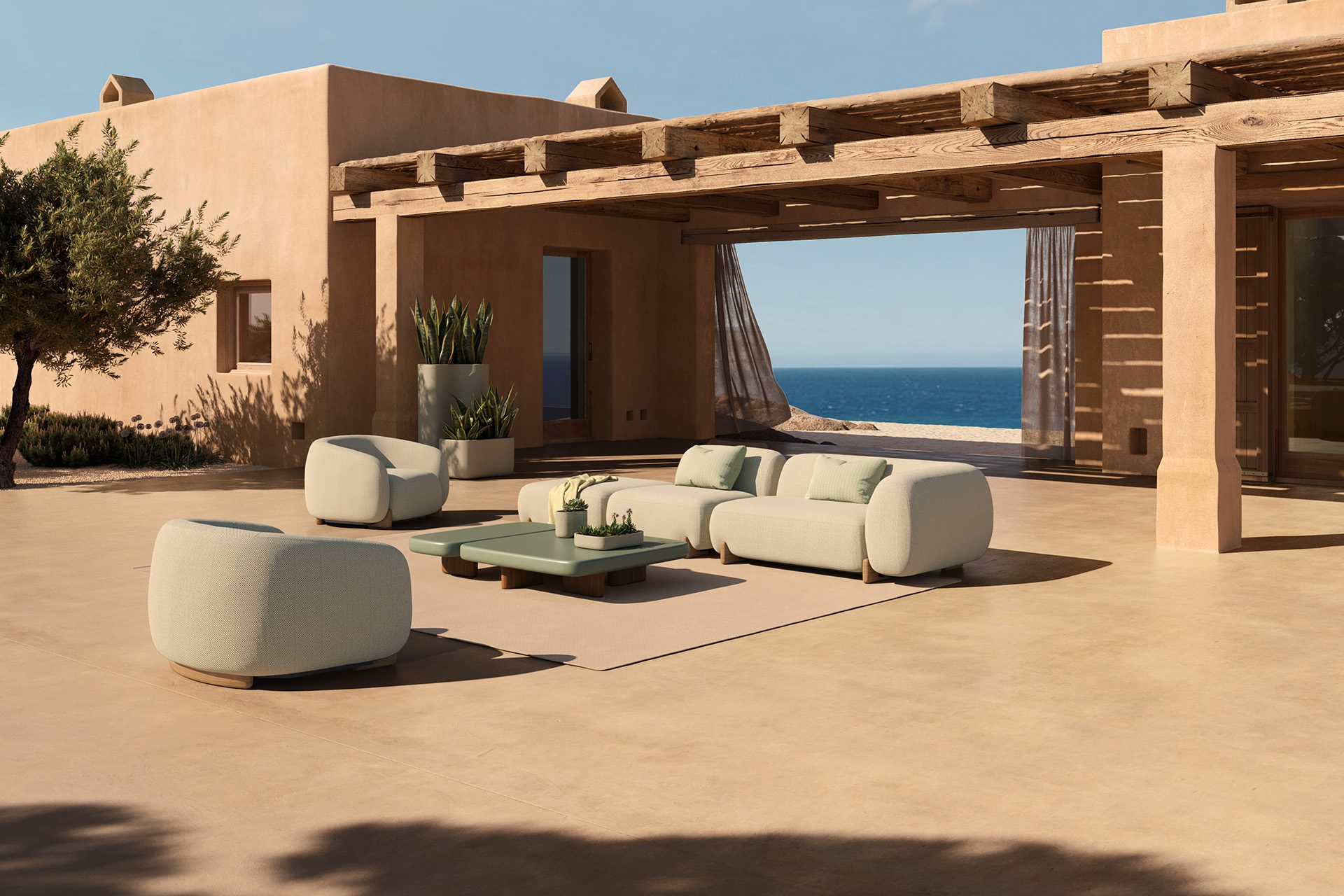 The Milos collection is the fruit of Vondom's first collaboration with French designer Jean-Marie Massaud. An example of how simplicity and functionality can be combined to create an elegant and comfortable outdoor furniture collection. Characterised by soft curves, this collection focuses on comfort.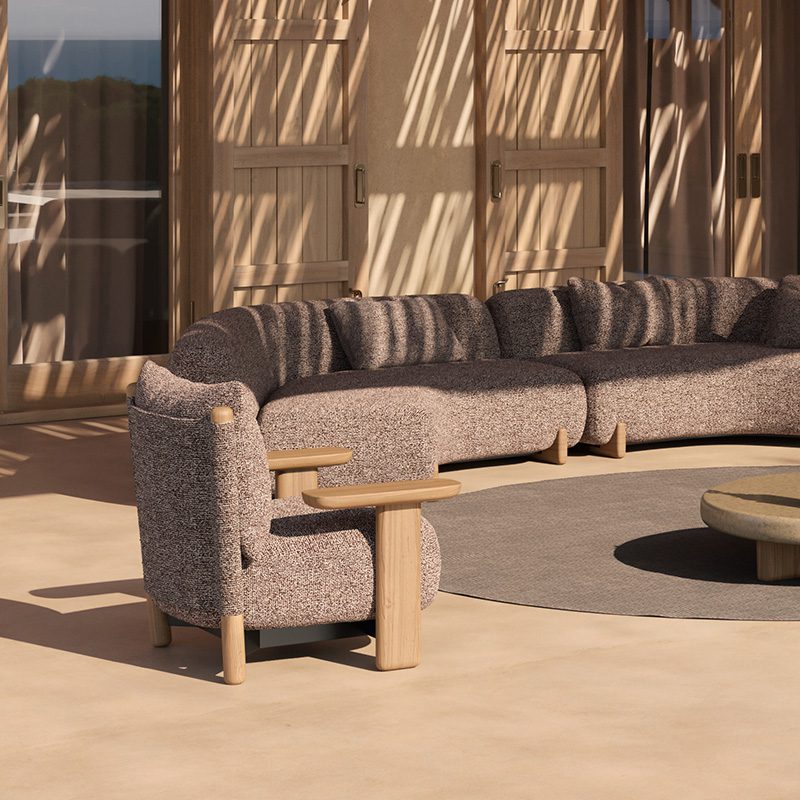 An outdoor furniture collection focused on comfort
Milos different pieces are like a collection of rocks gently shaped by winds and waves that create a typical Mediterranean landscape. My intention was to bring to Vondom a non-Cartesian planning that you can combine organically, as life on a reef.
The inspiration behind Milos is nature, and Massaud has managed to reflect this through his choice of materials and varied textures. Wood and polyurethane make up the modular sofa and the two armchairs in different designs that invite you to sit back and relax. Light cement combines with wood to form the low tables, which together with the rotomoulded planters, with a stucco finish, give a rustic aesthetic to the ensemble.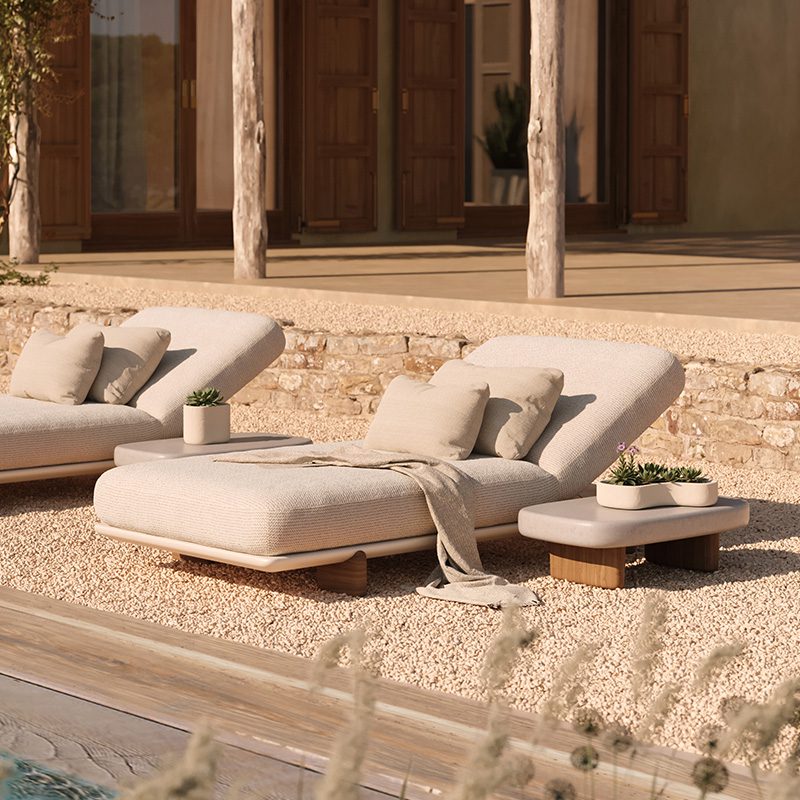 "For this new collaboration with VONDOM, I wanted to evoke the original identity of this brand born between the sea and the mountains in València".
Milos is a very versatile collection of flavours. The sweet shapes of the Milos articles put you in a good mood and invite you to enjoy the moment; daytime in the sun, evening gazing at the stars or partying with friends. The different pieces can fit in contrast in a very modern ambience as well as in perfect harmony with an outdoor landscape, in a residential setting or on a large hotel terrace.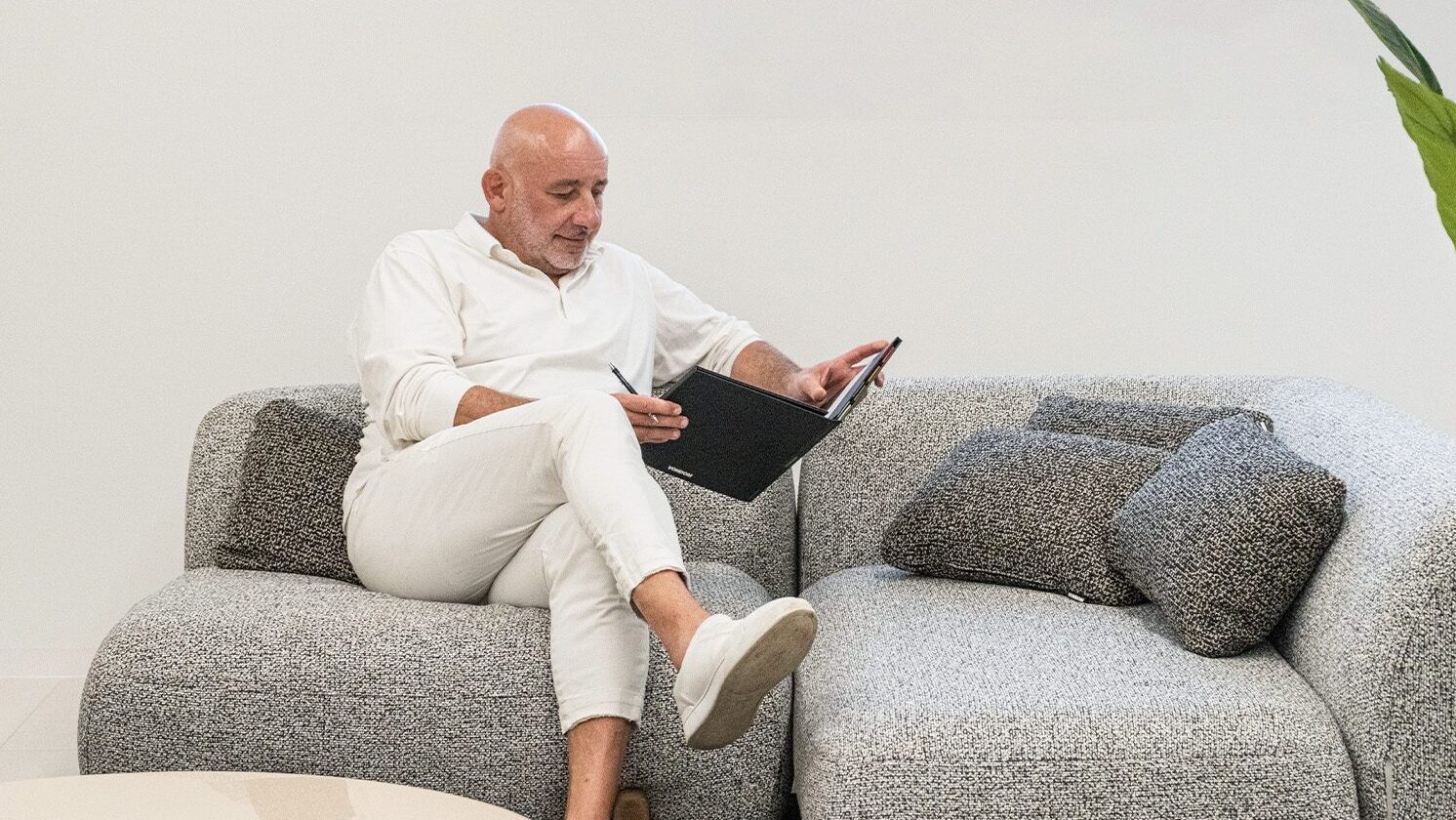 Designer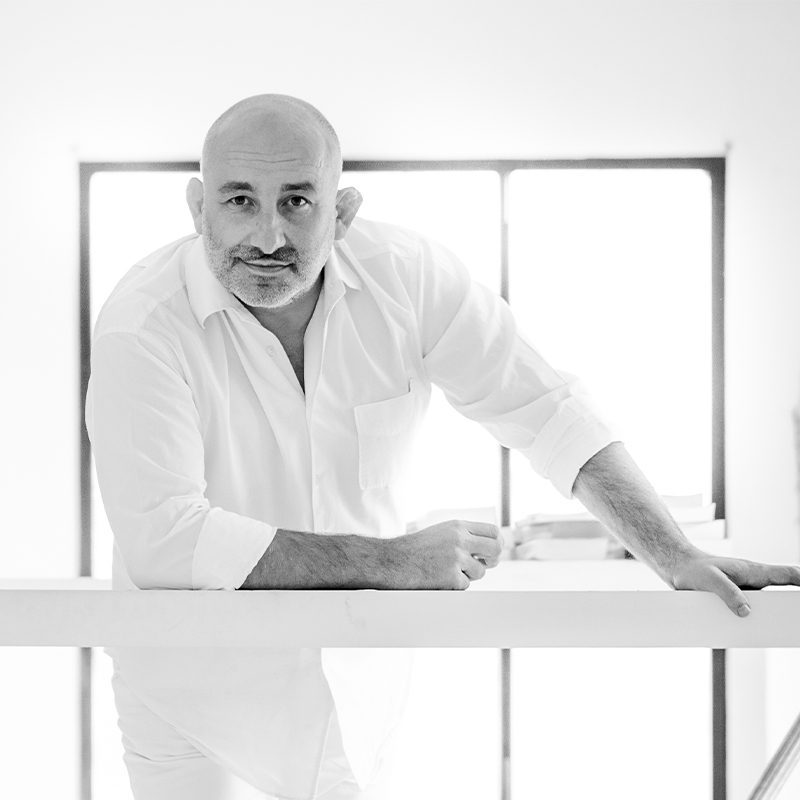 Jean-Marie Massaud
Since the beginning of his career (a 1990 graduate of Paris' ENSCI-Les Ateliers, Paris Design Institute), Jean-Marie Massaud has been working on an extensive range of works, stretching from architecture to objects, from one-off project to serial ones, from macro environment down to micro contexts. Major brands such as Axor, Cassina, Christofle, Poliform, Toyota have solicited his ability to mix comfort and elegance, zeitgeist and heritage, generosity and distinction. Beyond these elegant designs, his quest for lightness – in matters of essence – synthesize three broader stakes: individual and collective fulfillment, economic and industrial efficiency, and environmental concerns. "I'm trying to find an honest, generous path with the idea that, somewhere between the hard economic data, there are users. People."
View designer
Interested in this collection?
If you wish to receive more information about this collection, you can contact us through this form.