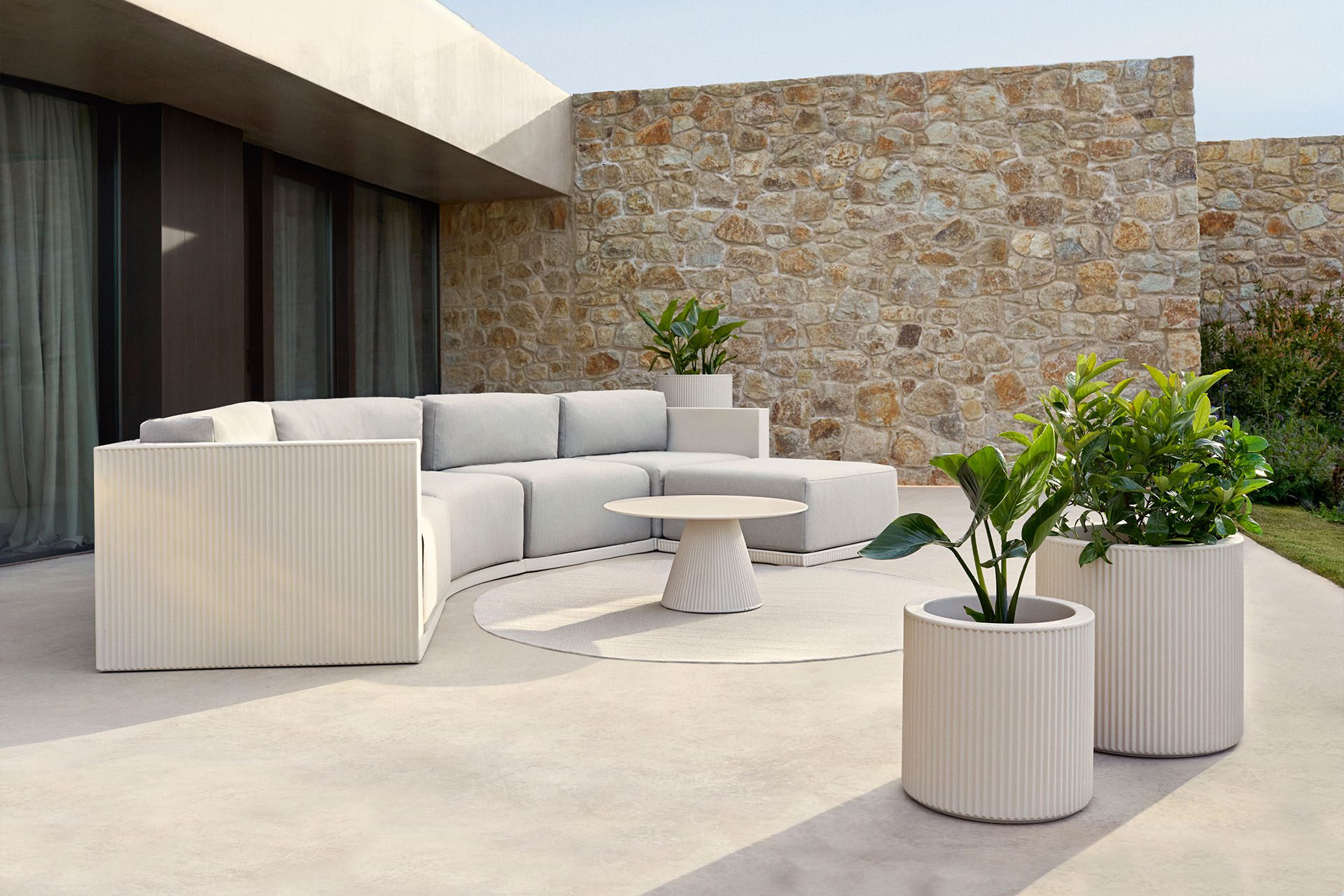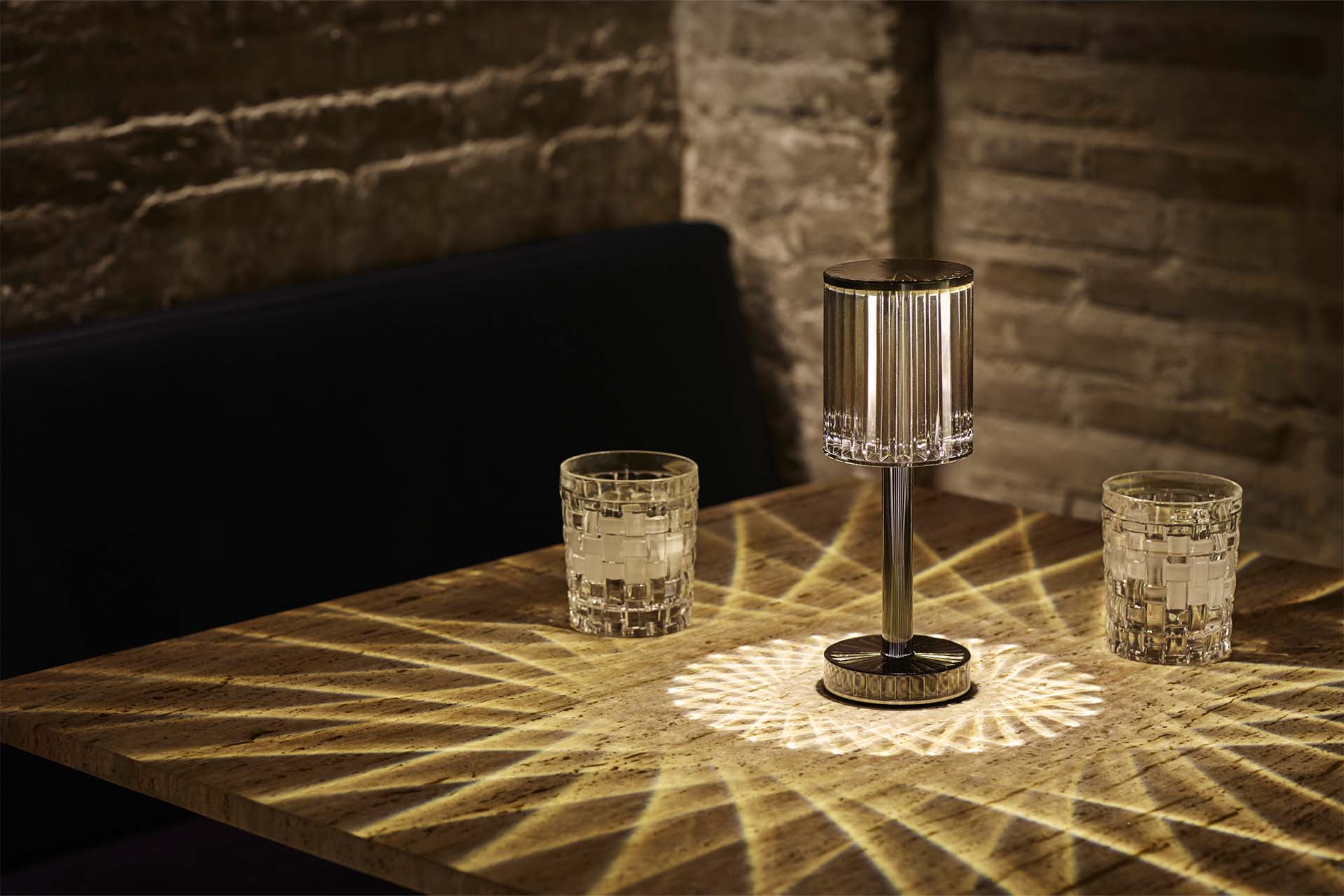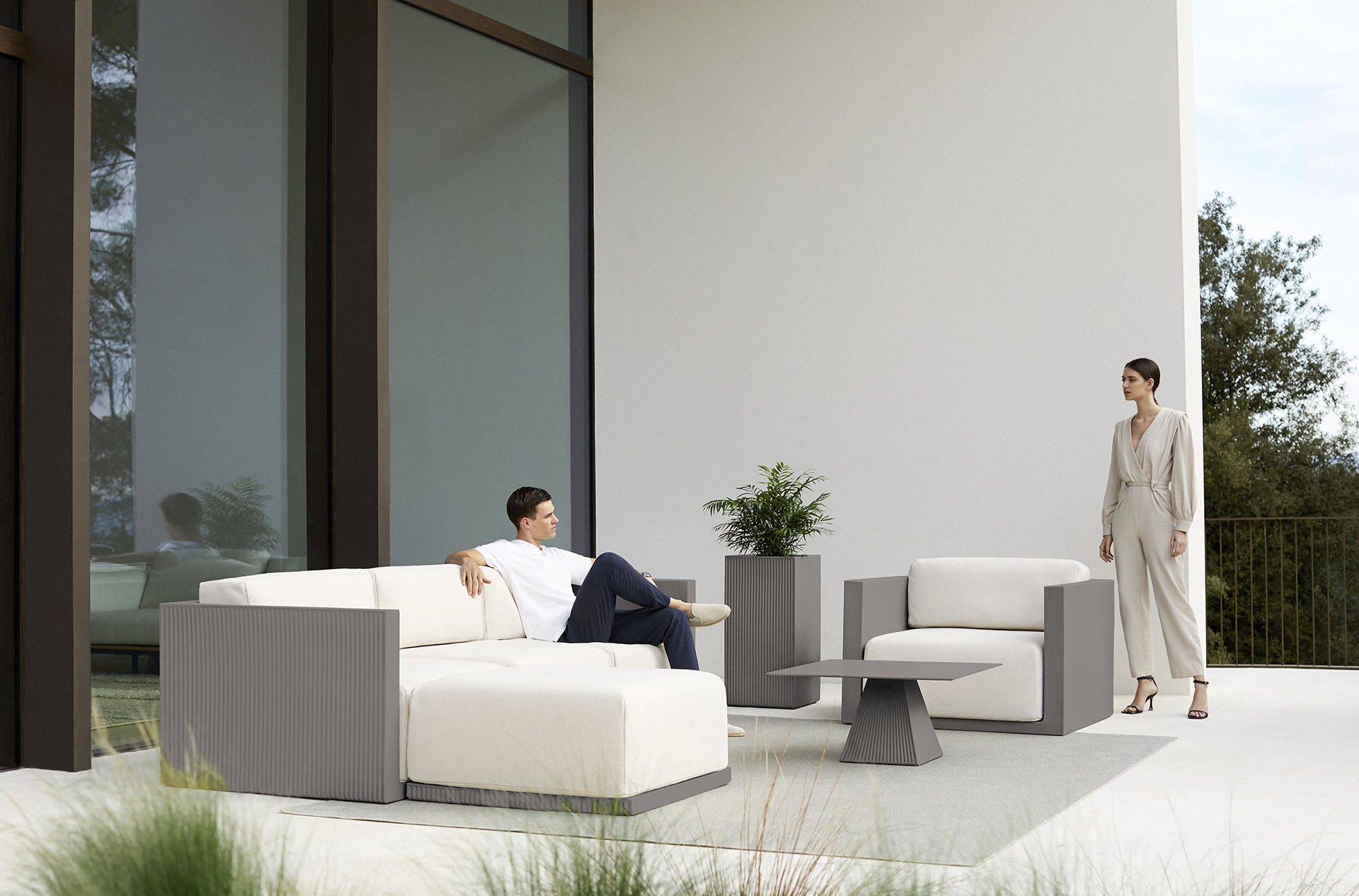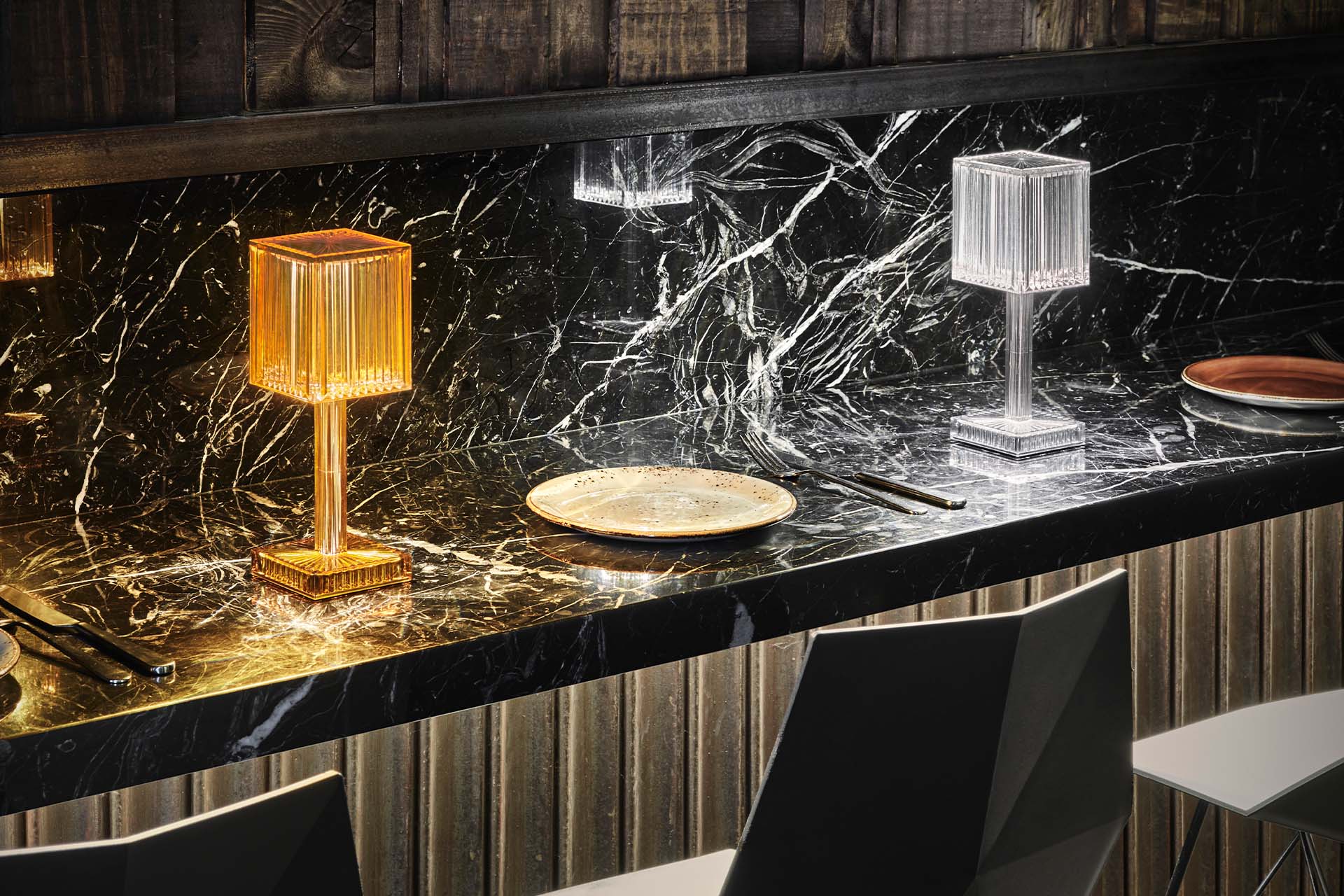 The Gatsby collection, designed by Ramón Esteve for Vondom, recalls the Art Déco lighting. Those crazy twenties. "Something new, extraordinary, beautiful, simple but sophisticatedly designed" said Francis Scott Fitzgerald about his aims for the novel he was about to write. The Great Gatsby was born in an age of prosperity, parties and excess. They called it "the American Dream".
The modular collection Gatsby
The New Gatsby sofa and planters have been crafted from polyethylene using the rotational moulding technique, which has allowed them to recreate the intricate etched glass design with remarkable precision.
The exterior of the pieces also boasts a fluted glass style that echoes the Art Deco era and the exuberant spirit of the 1920s in the United States.

The Gatsby table lamp design
The concept behind this table lamp is to evoke a particular ambiance through a captivating interplay of light on its surfaces, which replicate the textures and sensations of engraved glass.
The Gatsby lamp is a remarkable technological marvel that offers adjustable light intensity, color options, and a self-sufficient power source. When the light radiates through the symmetrical patterns of its geometric shapes, the lamp creates a mesmerizing atmosphere with its intricate design that can beautify any space. The outcome is simply stunning!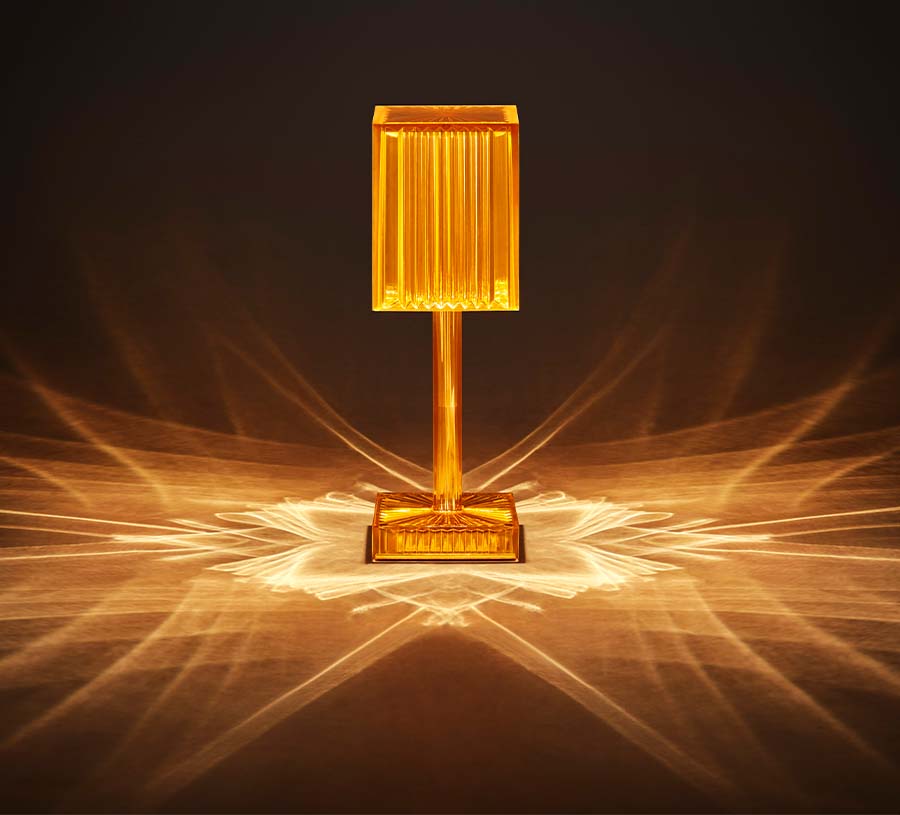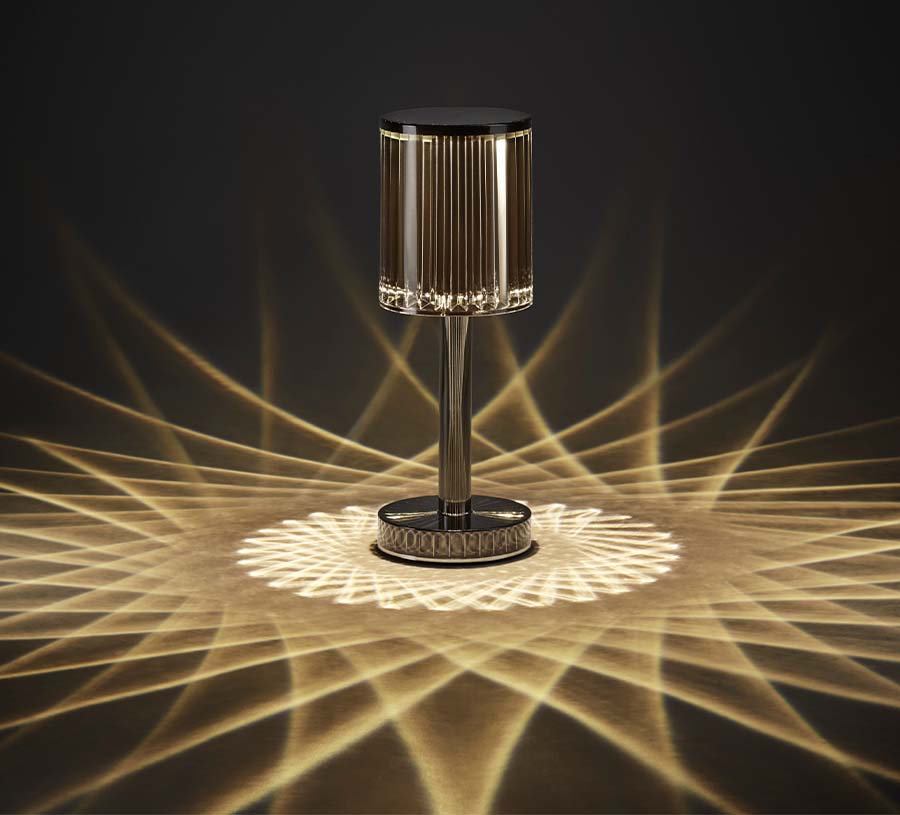 Designer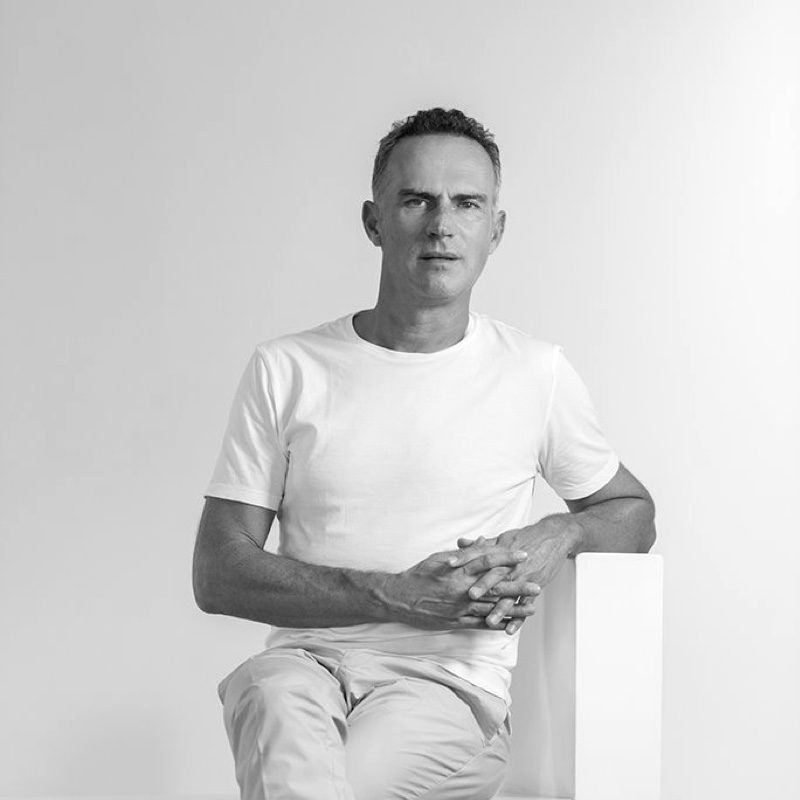 Ramón Esteve
Ramon Esteve graduated in Architecture from Escuela Técnica Superior de Arquitectura de Madrid (ETSAM) in 1990. He founded Ramon Esteve Estudio de Arquitectura in 1991, working on both architectural and interior design projects and also other fields such as industrial design and art direction at the national and international area. Harmony, serenity and essentiality are some of the constant features of Esteve ' s work and become symbols of his will to provide to the habitat more than just buildings. As a result, embracing atmospheres where to enjoy uni que experiences are created.
View designer
Interested in this collection?
If you wish to receive more information about this collection, you can contact us through this form.