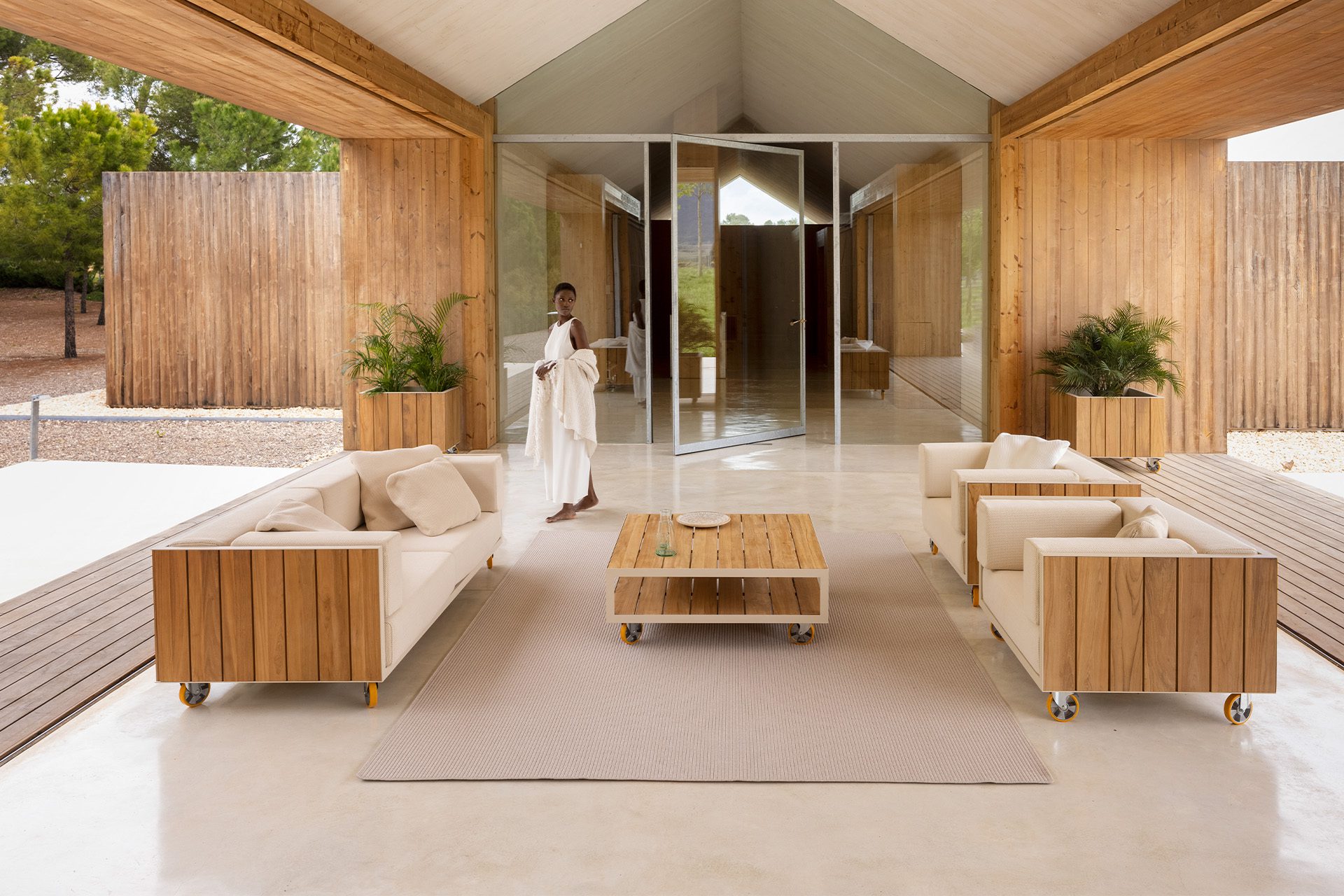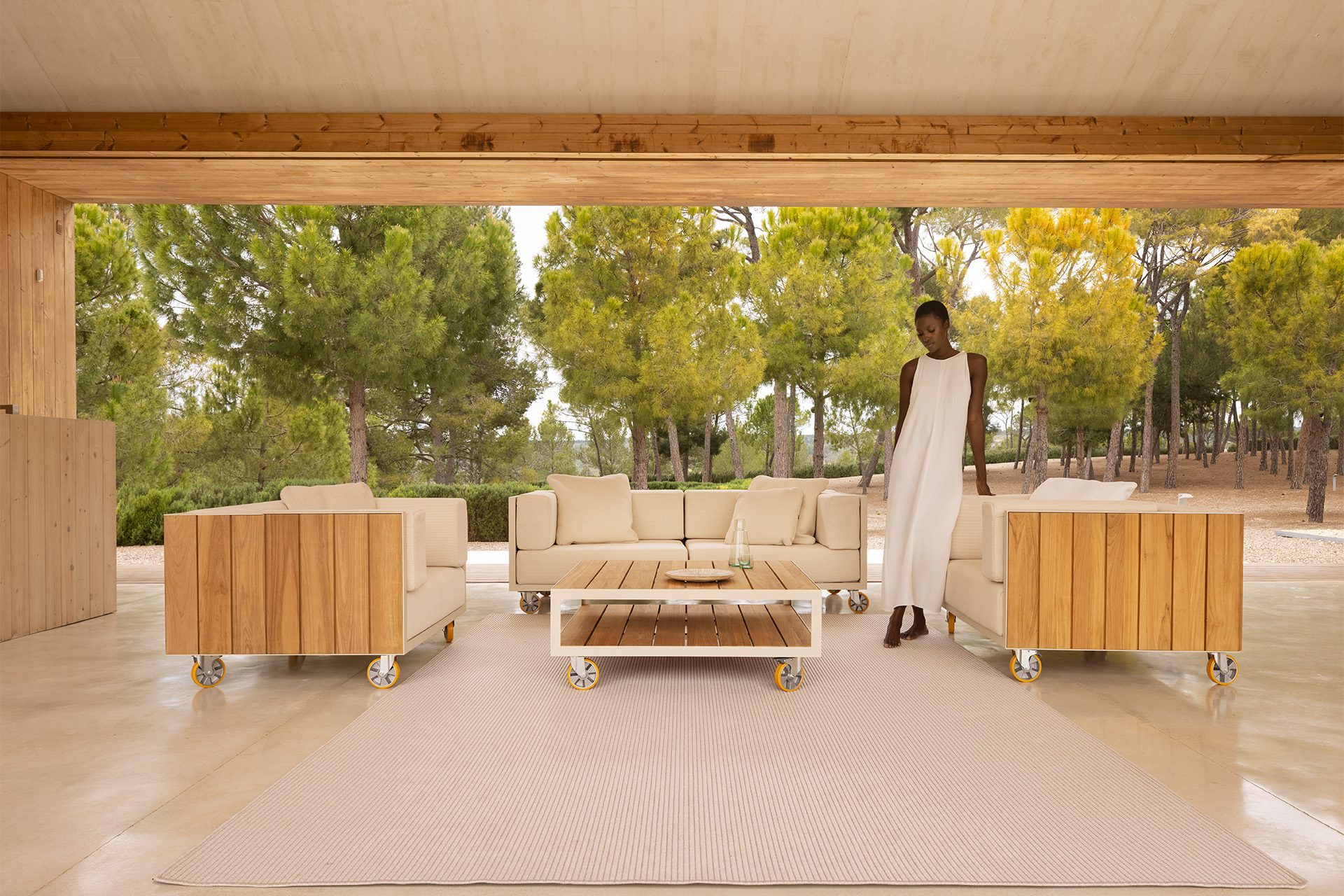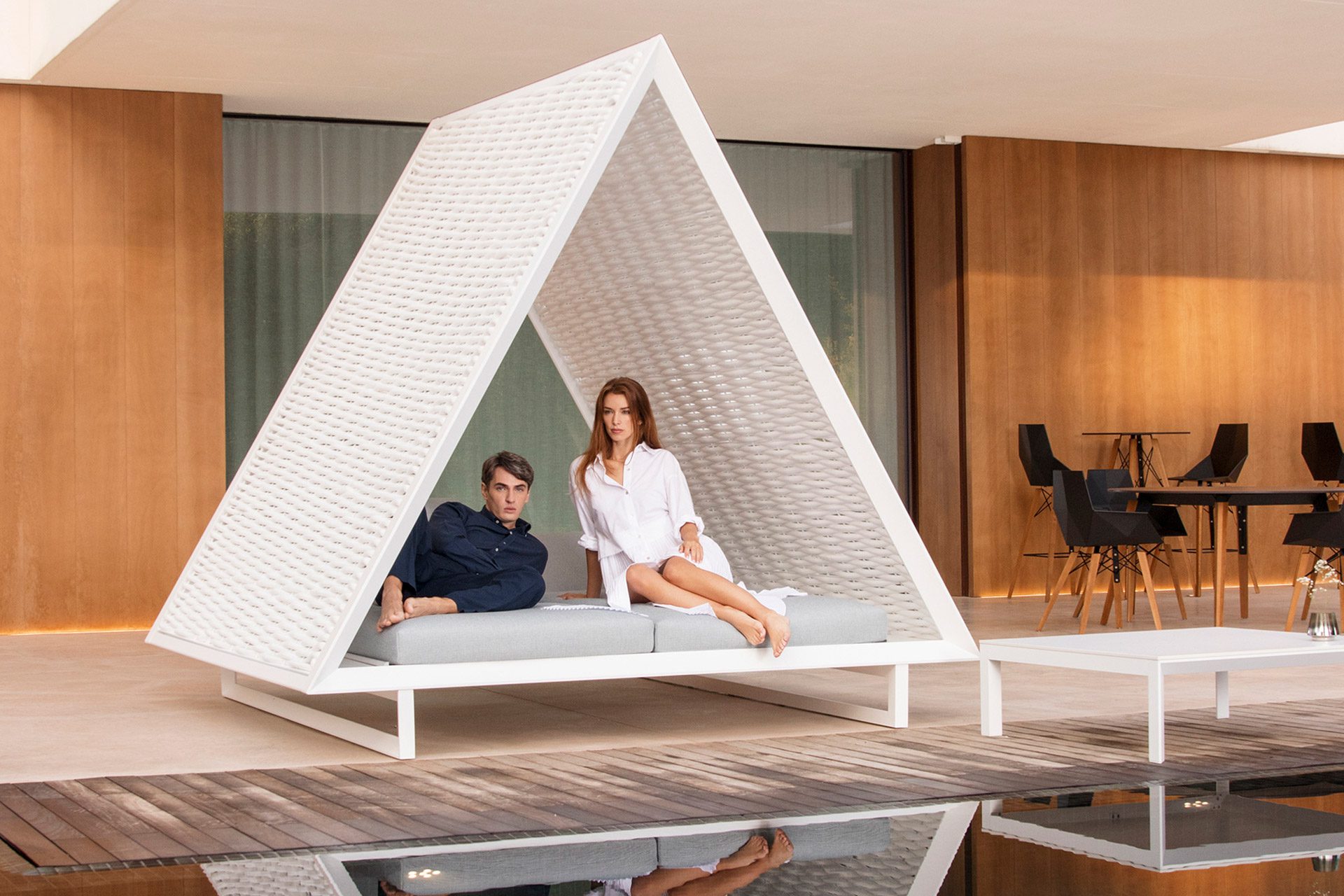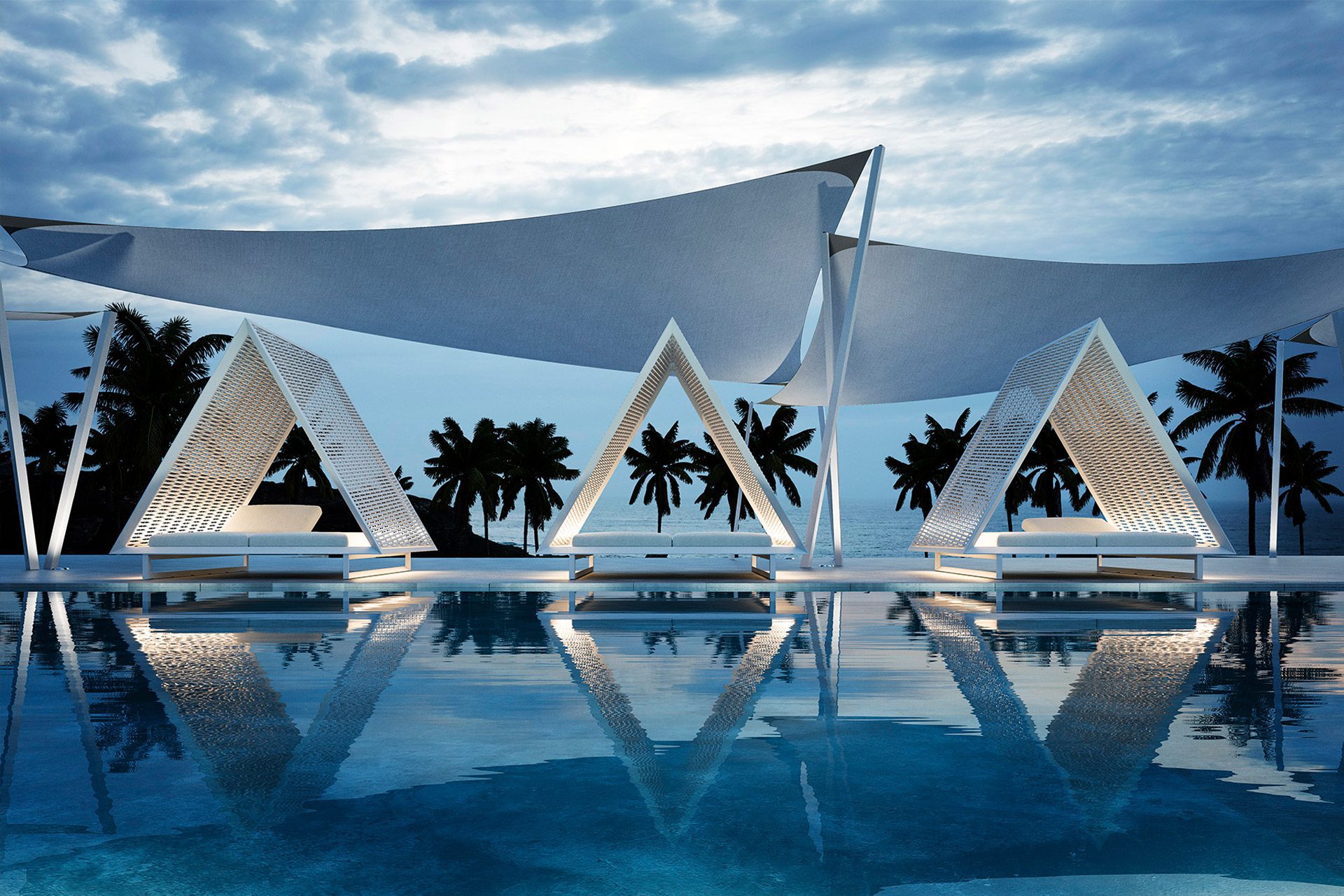 Vineyard Collection, by Ramon Esteve, is an aluminium and wooden modern outdoor furniture collection with a rustic and warm style.
A wooden outdoor furniture collection
The Vineyard collection, designed by Ramon Esteve for Vondom, is inspired in his own country house. The designs of the pieces are created to match the house's aesthetic, featuring wood planks bordered by powder-coated aluminum and complemented by comfortable upholstery that's ergonomically designed.
"Each of the pieces in the wooden outdoor furniture collection has big and comfortable shapes with castors, providing mobility and creating a versatile and easy to combine line."
The Vineyard daybed design
The inspiration behind the Vineyard Daybed Collection was the concept of a sanctuary, embodied by its gabled roof that evokes traditional architectural styles. This collection is comprised of an aluminum frame and a double reclining mattress, providing a versatile and comfortable daybed.
Its sleek and unadorned design, coupled with its pyramidal shape, creates the perfect environment for unwinding, chatting, meditating, sleeping, or just relaxing. It's an optimal spot for finding tranquility.
Available in two finishes, fabric and woven. A smooth blend of materials inspired by the Mediterranean lifestyle and modern architecture.
A perfect refuge that transforms your outdoor space into an oasis of peace.
Designer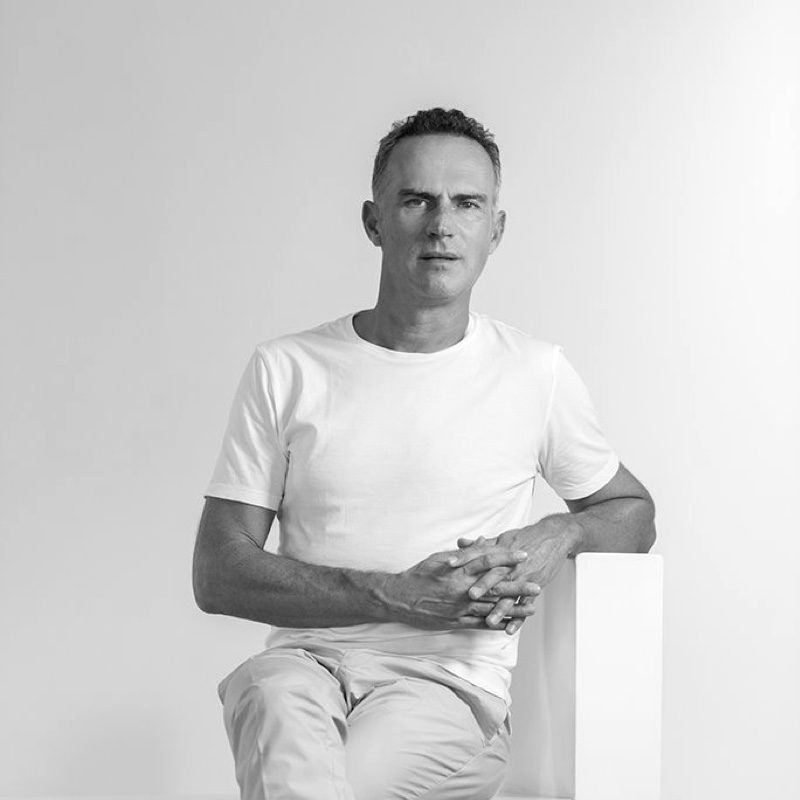 Ramón Esteve
Ramon Esteve graduated in Architecture from Escuela Técnica Superior de Arquitectura de Madrid (ETSAM) in 1990. He founded Ramon Esteve Estudio de Arquitectura in 1991, working on both architectural and interior design projects and also other fields such as industrial design and art direction at the national and international area. Harmony, serenity and essentiality are some of the constant features of Esteve ' s work and become symbols of his will to provide to the habitat more than just buildings. As a result, embracing atmospheres where to enjoy uni que experiences are created.
View designer
Interested in this collection?
If you wish to receive more information about this collection, you can contact us through this form.