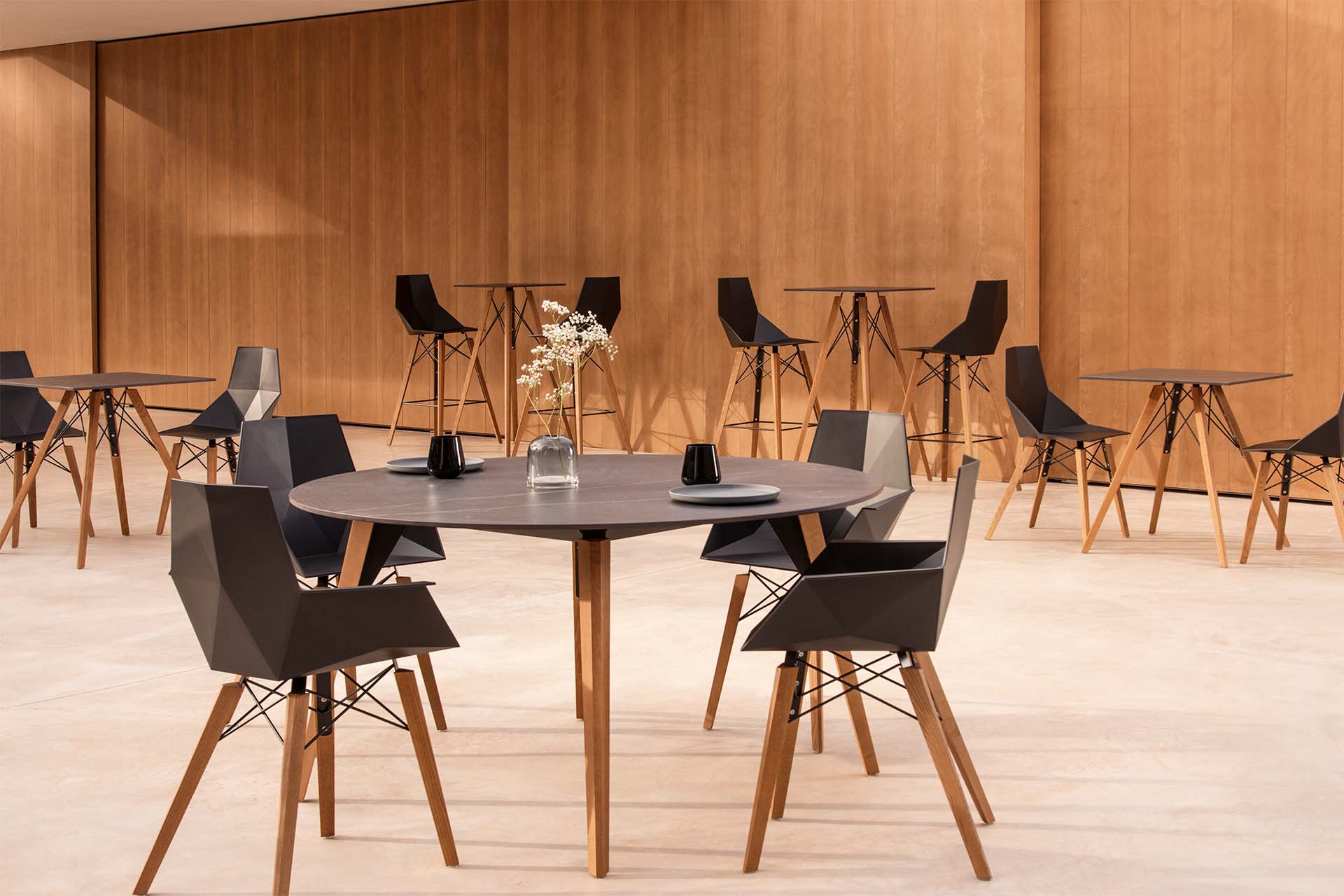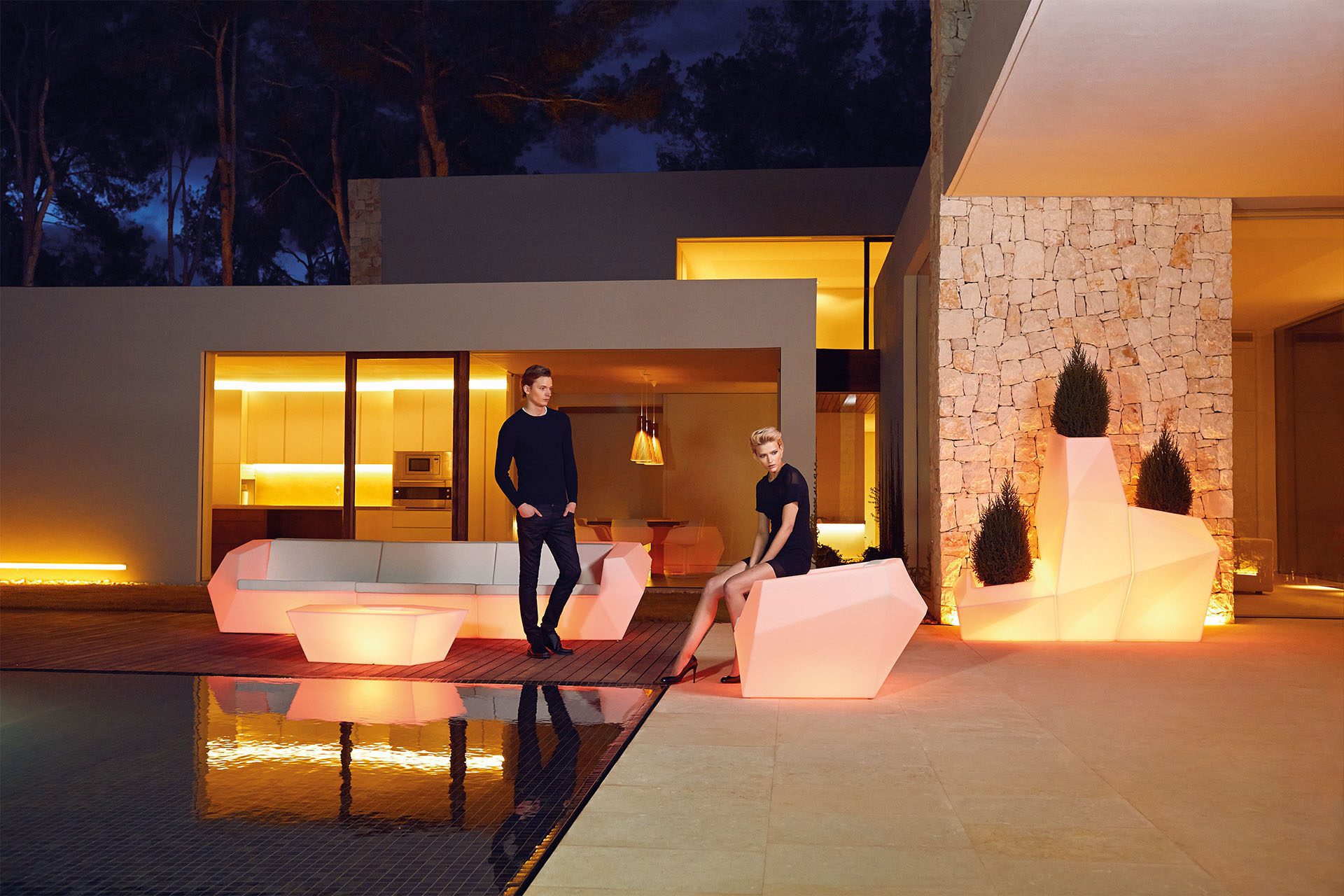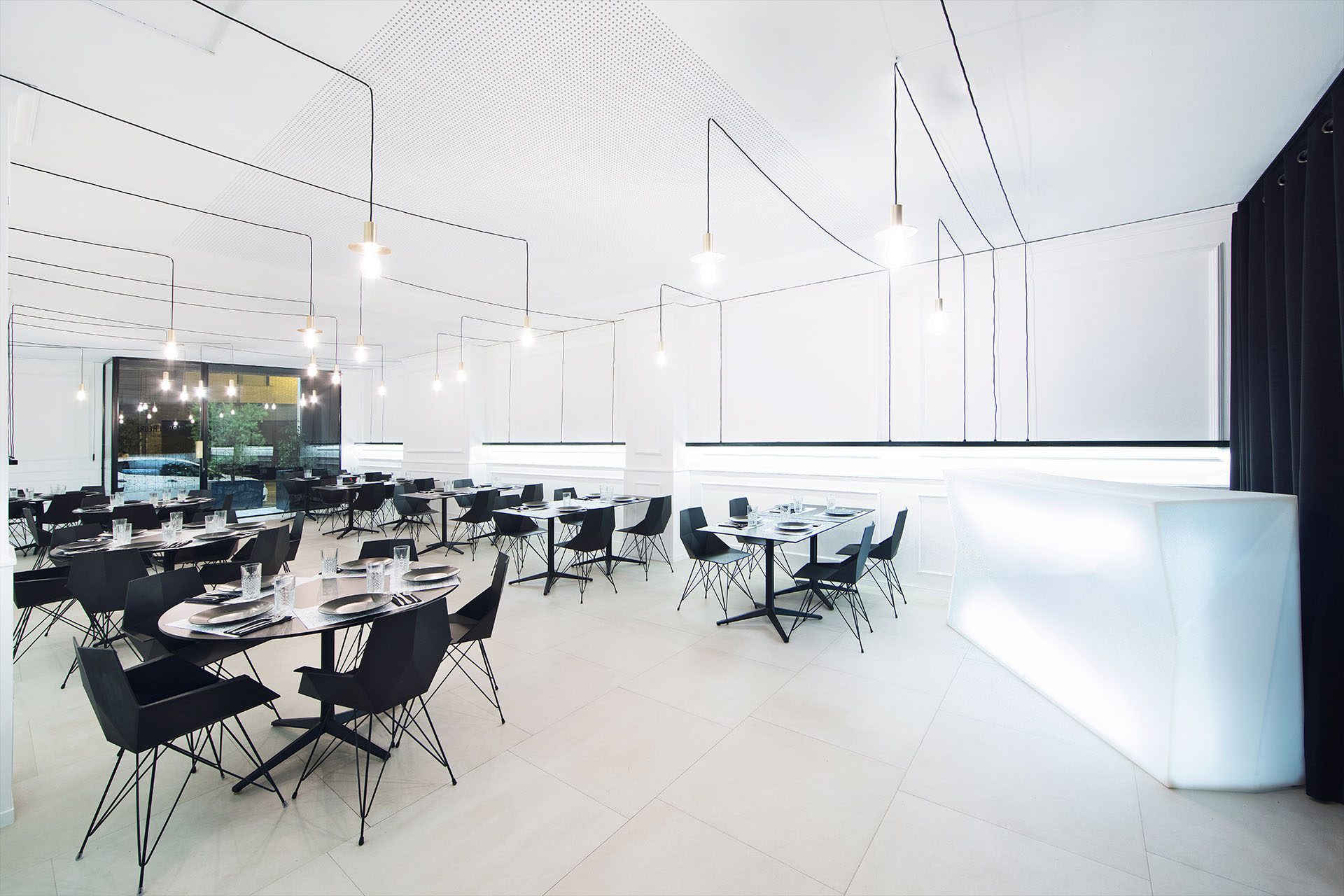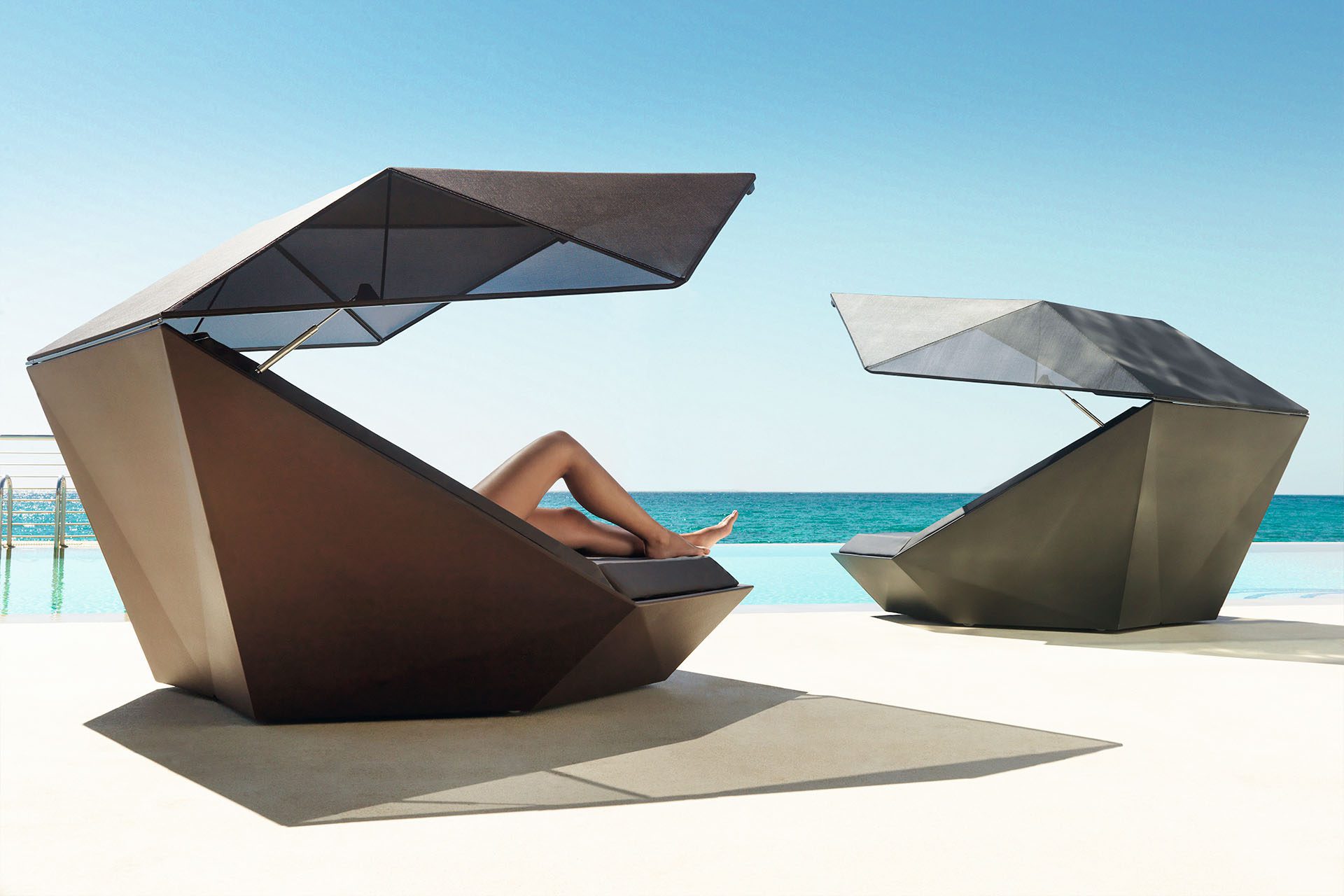 Faz is a minimalist collection of modern outdoor furniture and planters designed by Ramón Esteve for Vondom. He has designed Faz to harmonize with both homes and installations, using mineral and emphatic shapes to create a sense of serenity, timelessness, and universality. By skillfully combining materials and lighting, he has crafted an environment that surrounds and envelops, leaving only the impression of seamless fusion. In short, he is the mastermind behind Faz's ambiance.
A modular collection of modern outdoor furniture
Vondom's essence can be felt through the superior quality of their materials, which enable their products to be used outdoors even in the most demanding conditions. With the modular design of Faz, customers are able to customize the furniture and planters to suit their individual style and needs, while still maintaining the cohesive aesthetic of the collection.
The Faz Collection is constantly growing. At the moment is composed by a sun-lounger with auxiliary table, chairs and armchairs, modular sofa and coffee table, daybed, outdoor lamp and a counter bar. Complete the collection with three flowerpots of different proportions that form a unit.
The outcome is a creation that conveys the very essence of its design, embodying the intricacy and richness of a meticulously crafted piece, down to the finest detail. Its ultimate goal is to generate spaces that evoke a desire to inhabit and experience.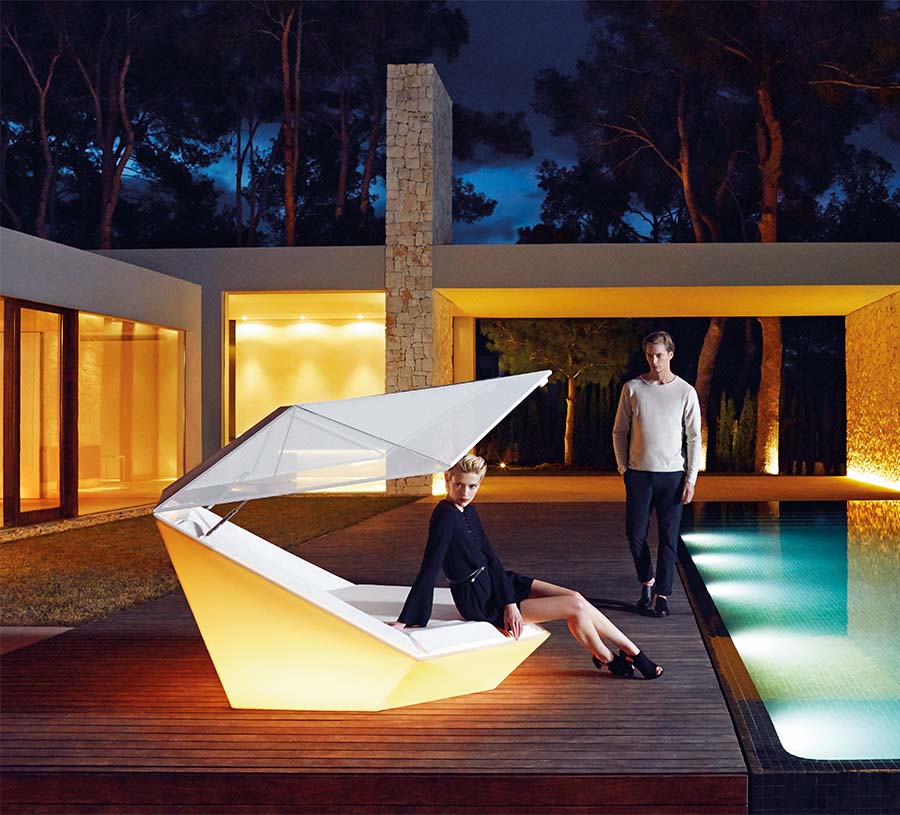 The Faz daybed is an essential addition to any outdoor space, seamlessly transitioning from day to night with the use of Batyline® technology and its unique umbrella and sunshade system. In addition, it features an outdoor sound system that can be easily connected to a smartphone or Bluetooth device, providing exceptional sound quality and allowing you to create an immersive atmosphere, even in inclement weather conditions.
The Faz lamp is reminiscent of a crystallized quartz, with light reflecting off the facets to create stunning visual effects and attractive volumes. The lamp is constructed from technical polyethylene resin, with a metallic base, making it perfect for outdoor use, thanks to its IP65 protection rating for the LED luminaries.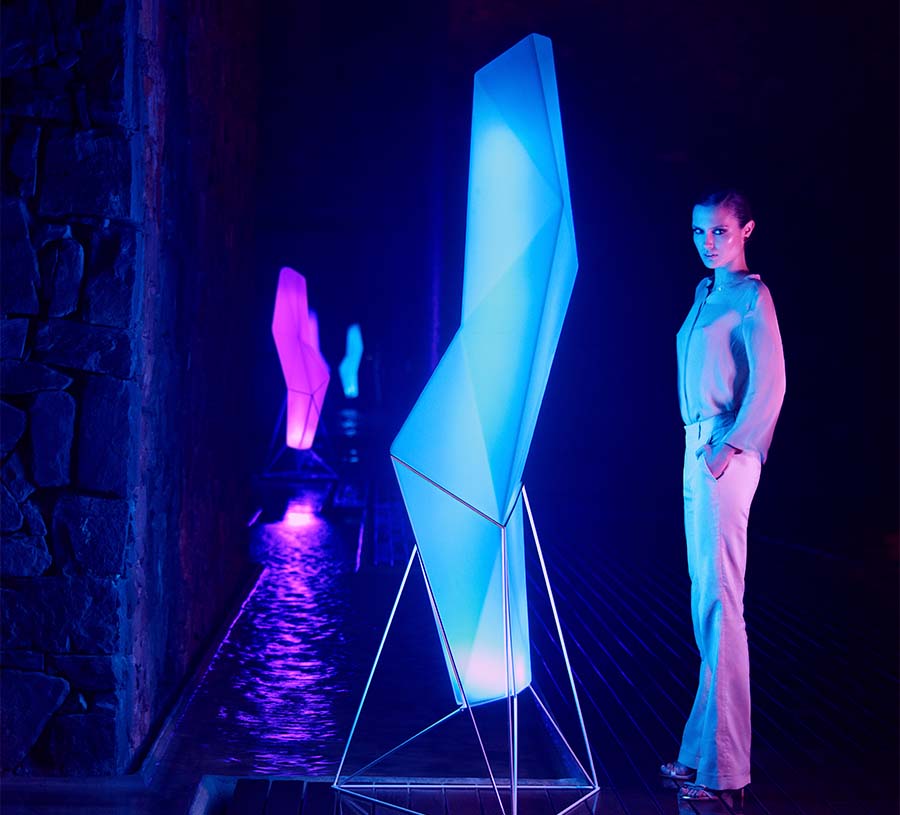 Faz Wood Collection
Vondom has given its classic Faz chair and bar stool a fresh and distinctive look by introducing warmer, more cheerful wood finishes to their legs. This original design feature also extends to the bases of the three types of Faz table.
This reinterpretation of the Faz collection is a tribute to the inspiration of minerals and their significance in the natural world. The addition of warm wood finishes to the pieces reinforces this theme, resulting in pieces that exude an air of casual luxury, while still retaining the ergonomic and elegant architectural forms of the original collection.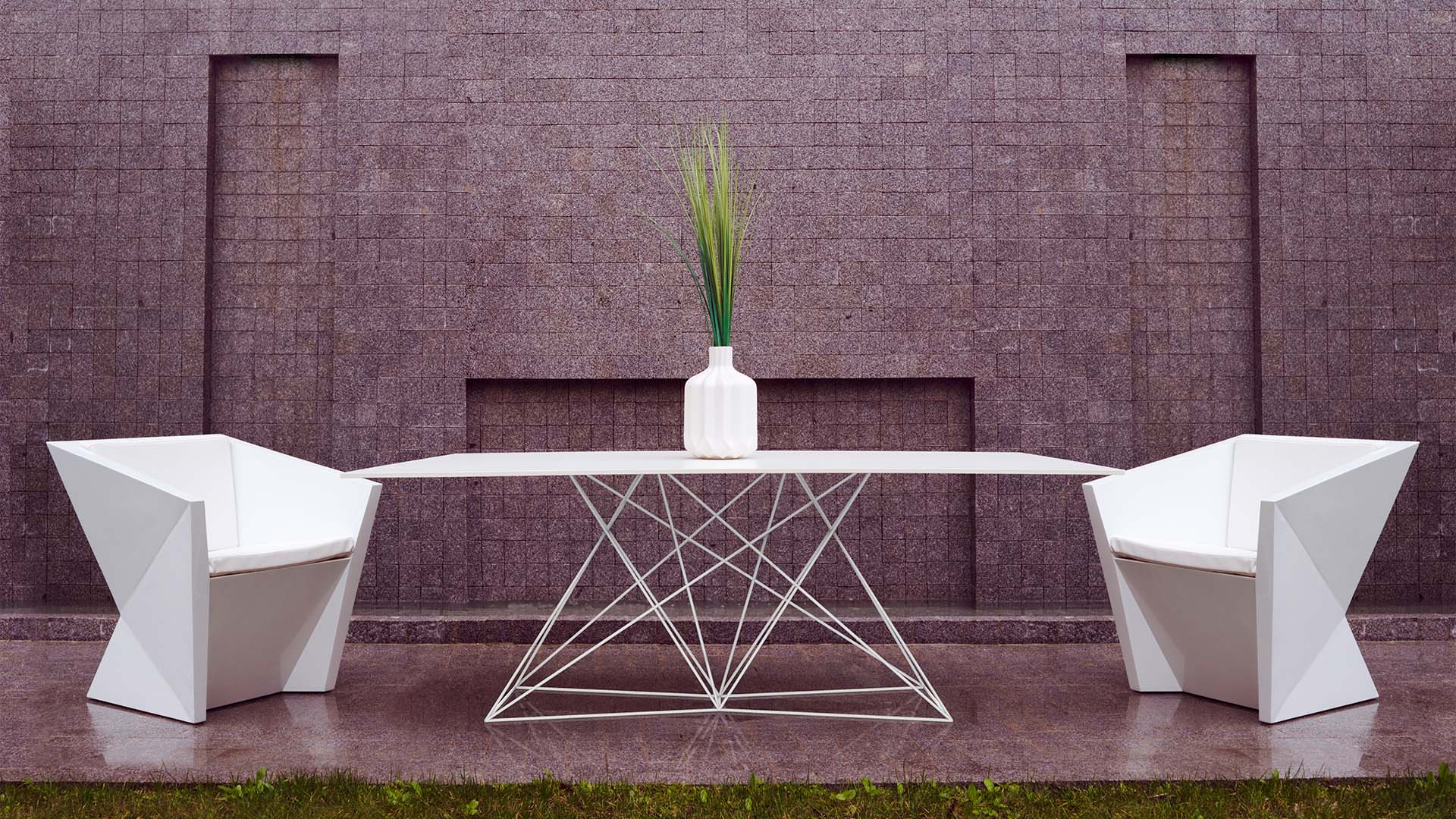 Designer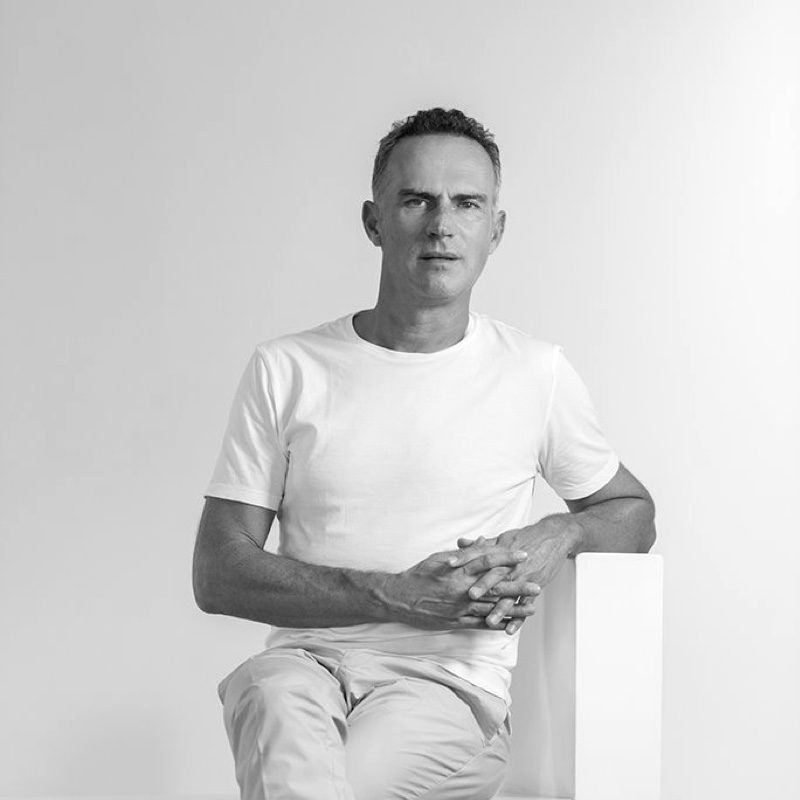 Ramón Esteve
Ramon Esteve graduated in Architecture from Escuela Técnica Superior de Arquitectura de Madrid (ETSAM) in 1990. He founded Ramon Esteve Estudio de Arquitectura in 1991, working on both architectural and interior design projects and also other fields such as industrial design and art direction at the national and international area. Harmony, serenity and essentiality are some of the constant features of Esteve ' s work and become symbols of his will to provide to the habitat more than just buildings. As a result, embracing atmospheres where to enjoy uni que experiences are created.
View designer
Interested in this collection?
If you wish to receive more information about this collection, you can contact us through this form.