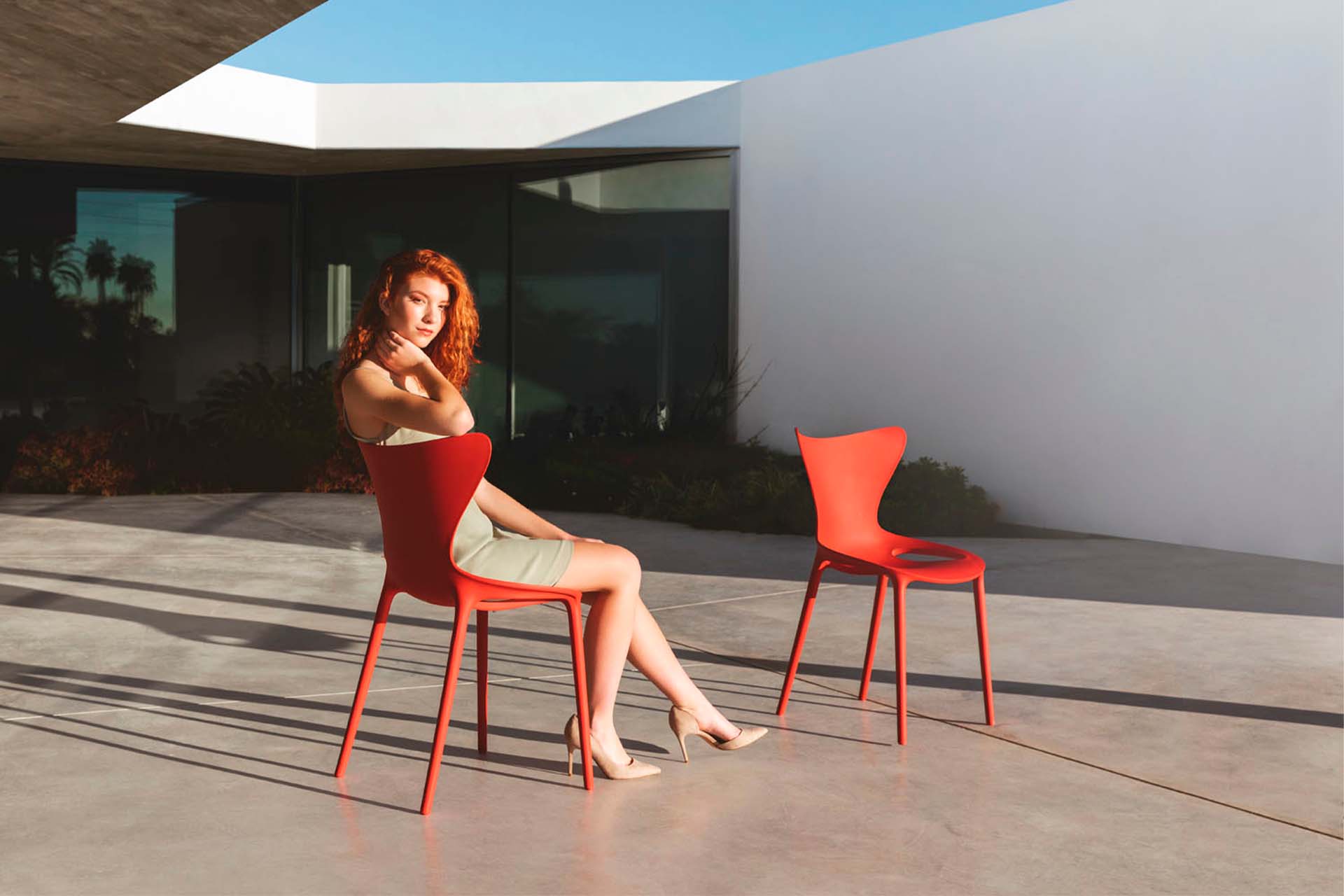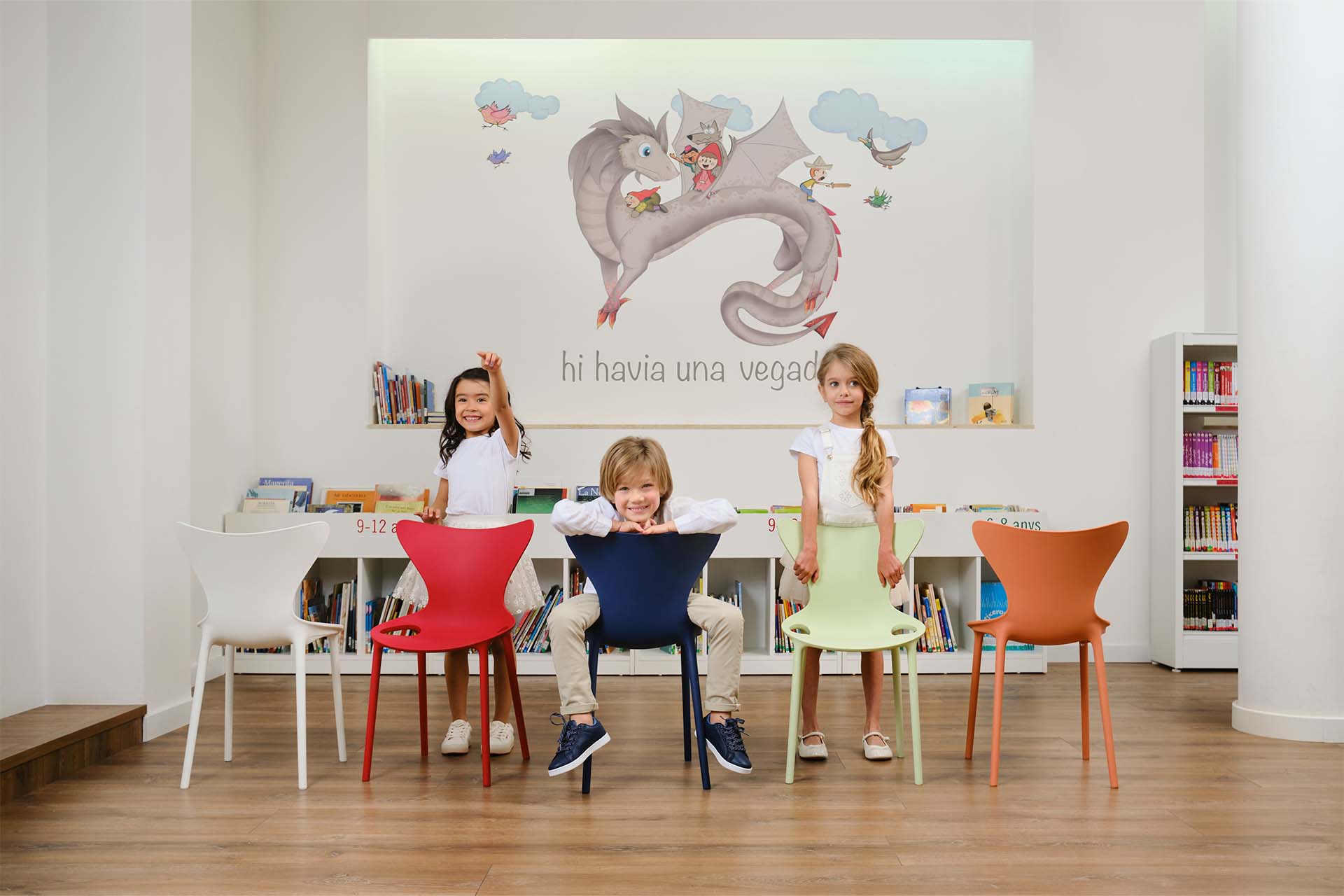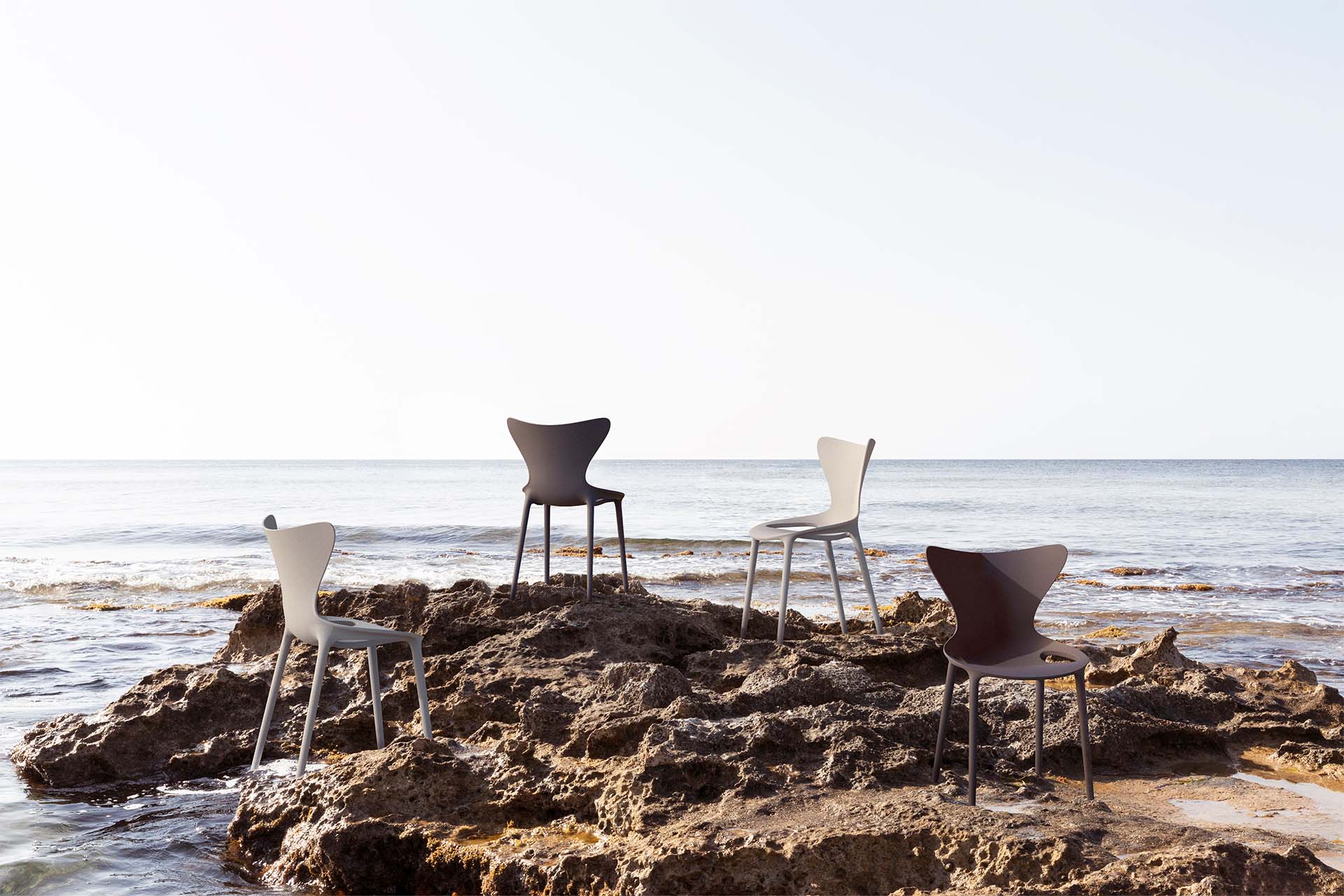 This chair collection, designed by Eugeni Quitllet for Vondom, draws inspiration from the concept of love, a feeling that engages both body and soul, invisible to the human eye yet capable of embellishing everything that surrounds us.
The Love chair collection
At Vondom, love is design; fueling our passion and motivating us to aspire towards becoming the best version of ourselves. While love can be a complex idea that varies in interpretation from person to person, for us, it's the powerful force that propels our work forward.
Inspired by that emotion, we strived to improve ourselves, and through a creative partnership with Eugeni Quitllet, the designer of the Ibiza Collection, we are thrilled to present our newest creation: "Love."
By utilizing the PP injection manufacturing process, every piece in the Love collection possesses its own distinct personality, highlighted by its smooth, curved lines that seamlessly integrate with any setting. This collection of furniture is adaptable and can be utilized in both indoor and outdoor environments, and includes a version designed explicitly for children.
Another version of the collection is included in our eco-smart initiative, Vondom Revolution, which aims to optimize the use of natural resources.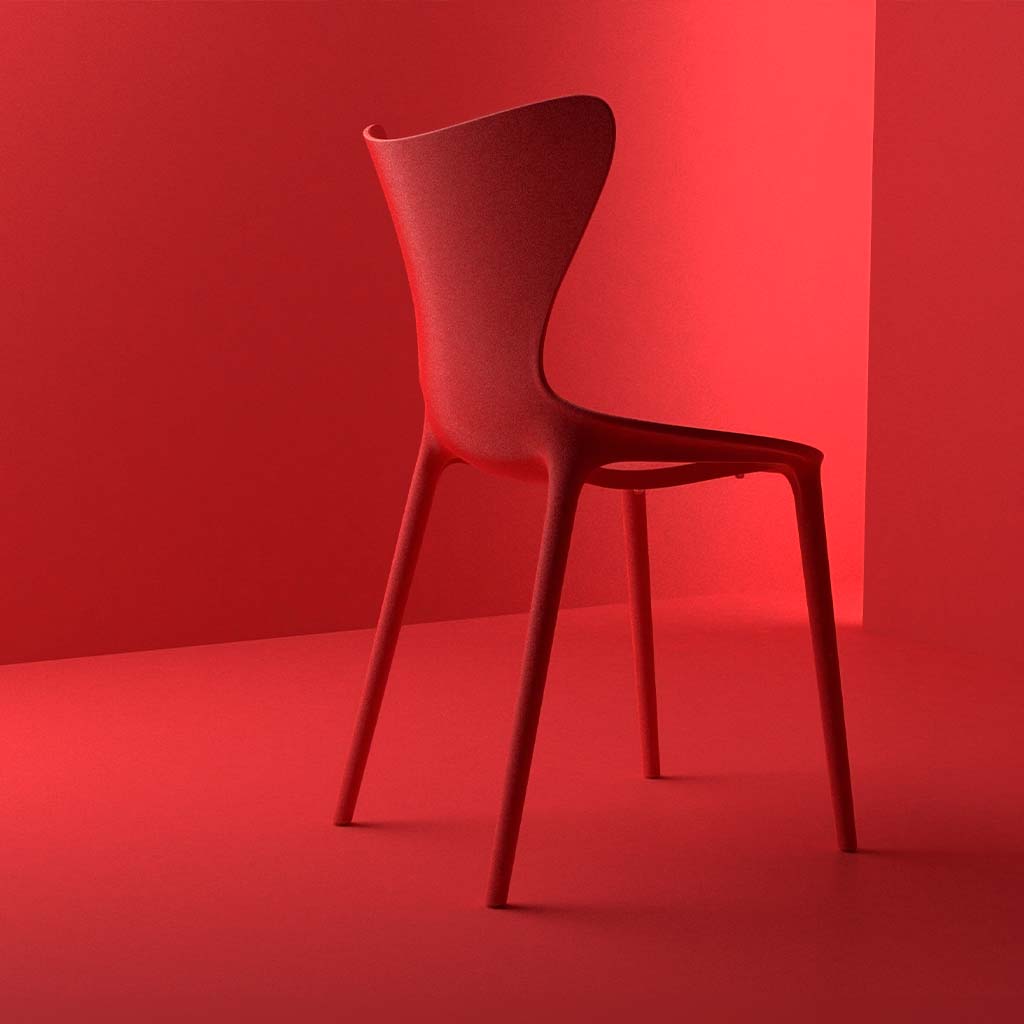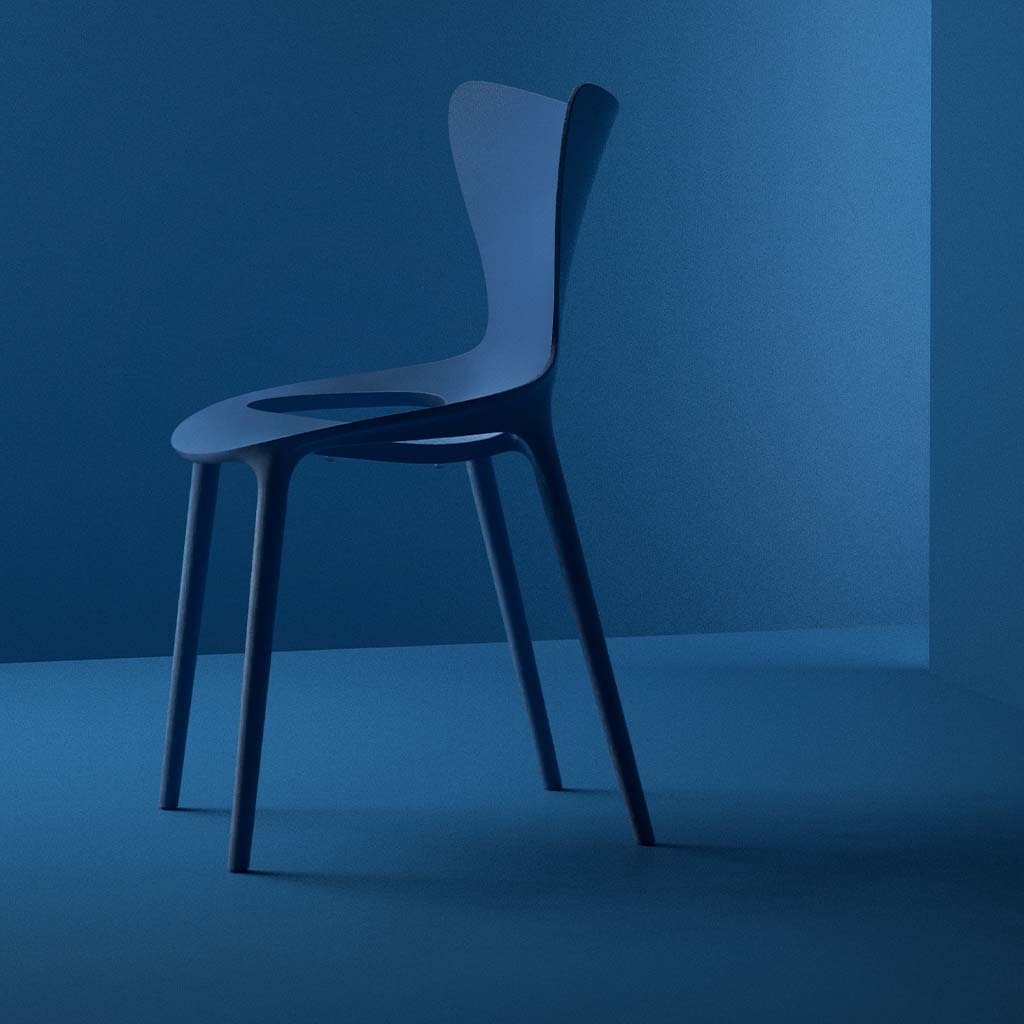 "LOVE… it is it isn't… Love is my Obsession… A sensual shape that caresses your skin following your body and your heart a naked silhouette to dress your body to become an icon. Love is all we need…"
Designer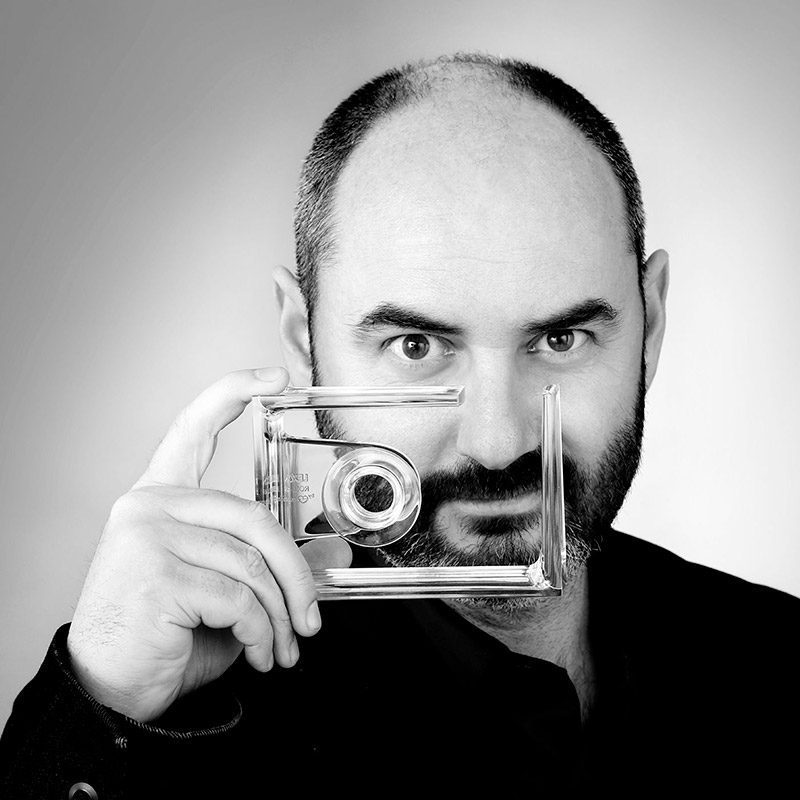 Eugeni Quitllet
The Catalan designer Eugeni Quitllet was born on 17th April 1972 in Ibiza. He graduated from 'La Llotja' art school in Barcelona. Through his creative vocabulary he exceeds simple relationships between function and style unveiling innovative objects. Between drawing, sculpture and contemporary archaeology, Quitllet literally reveals silhouettes hidden in the material, extremely visual skeletal objects elegantly master fullness and emptiness often with a touch of humour. Eugeni Quitllet is a design world freak capable of devouring the whole of our environment in his own way to serve it up to us transformed.
View designer
Interested in this collection?
If you wish to receive more information about this collection, you can contact us through this form.