Introducing our latest collection of chairs suitable for both indoor and outdoor use. The Manta chair is an incredibly versatile piece that effortlessly fits into any space, be it a residence, workspace, or public venue. The chair's interchangeable design comprises seats and bases that can be combined in numerous ways, providing endless possibilities to create an ideal seating solution for any setting.
An outdoor and indoor chair
The curved shape of the polypropylene seat melds fluidly with the human body, like an object gently floating in the sea. The base can be personalized thanks to a wide range of materials, such as wood or metal, and wheels or a swivel feature can be added.
Design a Manta chair and create your own Vondom experience.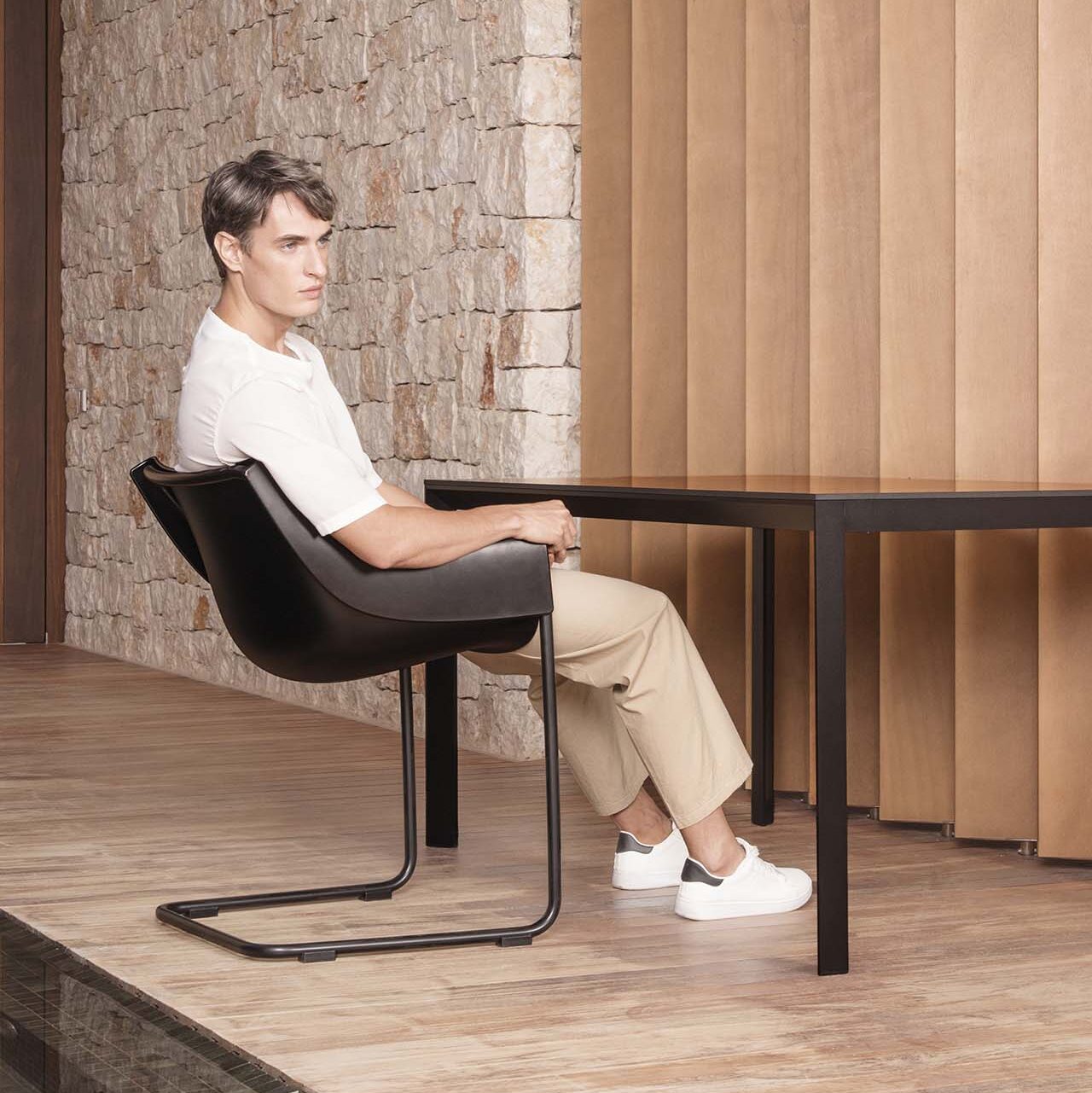 Protrunding backrest and armrests
Crafted from polypropylene and metal, this chair is an ideal choice for outdoor environments as it meets all the necessary technical requirements in terms of shape, durability, and robustness. Its standout feature is the raised backrest, which not only adds an element of simplicity to the design but also exudes an air of elegance.
Swivel chair
The ideal office furniture. The metal base of this furniture piece comprises four sturdy legs, which, when paired with seats in neutral tones, create a versatile, modern, and cozy work environment, perfect for any industry or profession. The multidisciplinary design ensures that this furniture is adaptable to any workspace.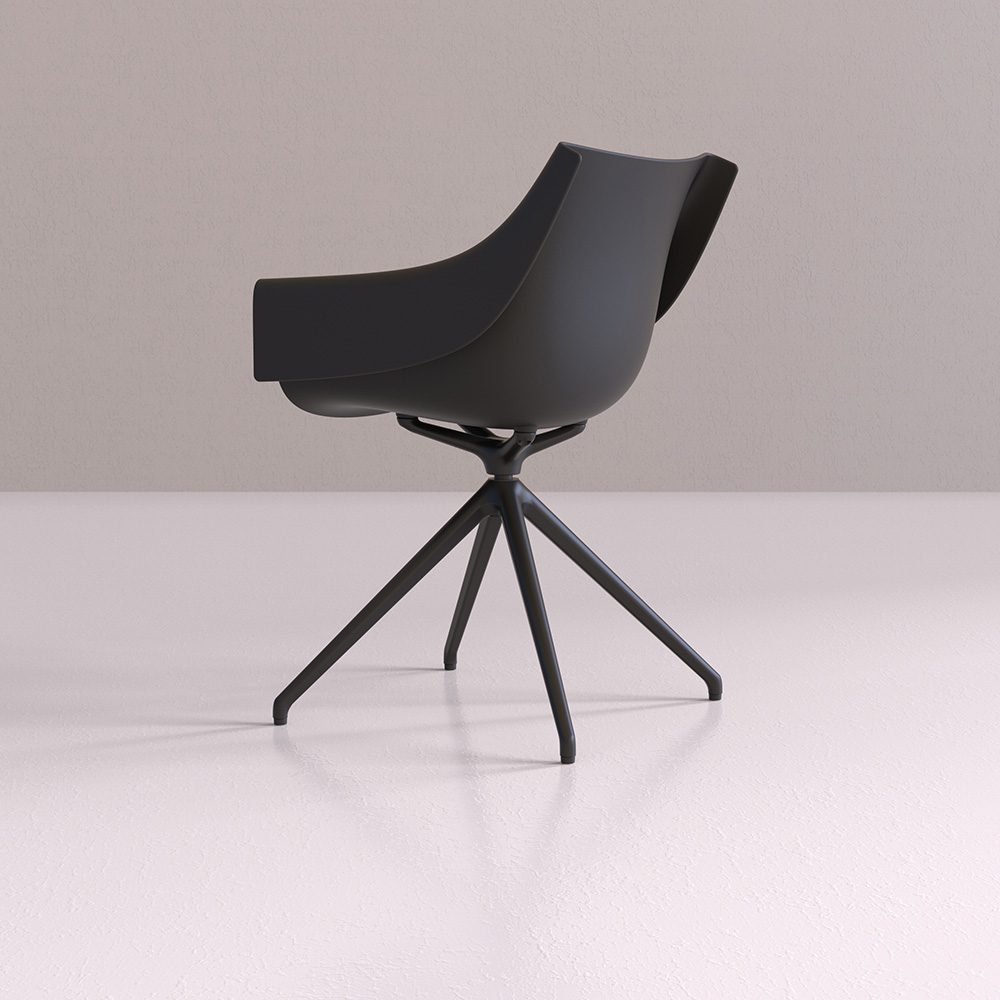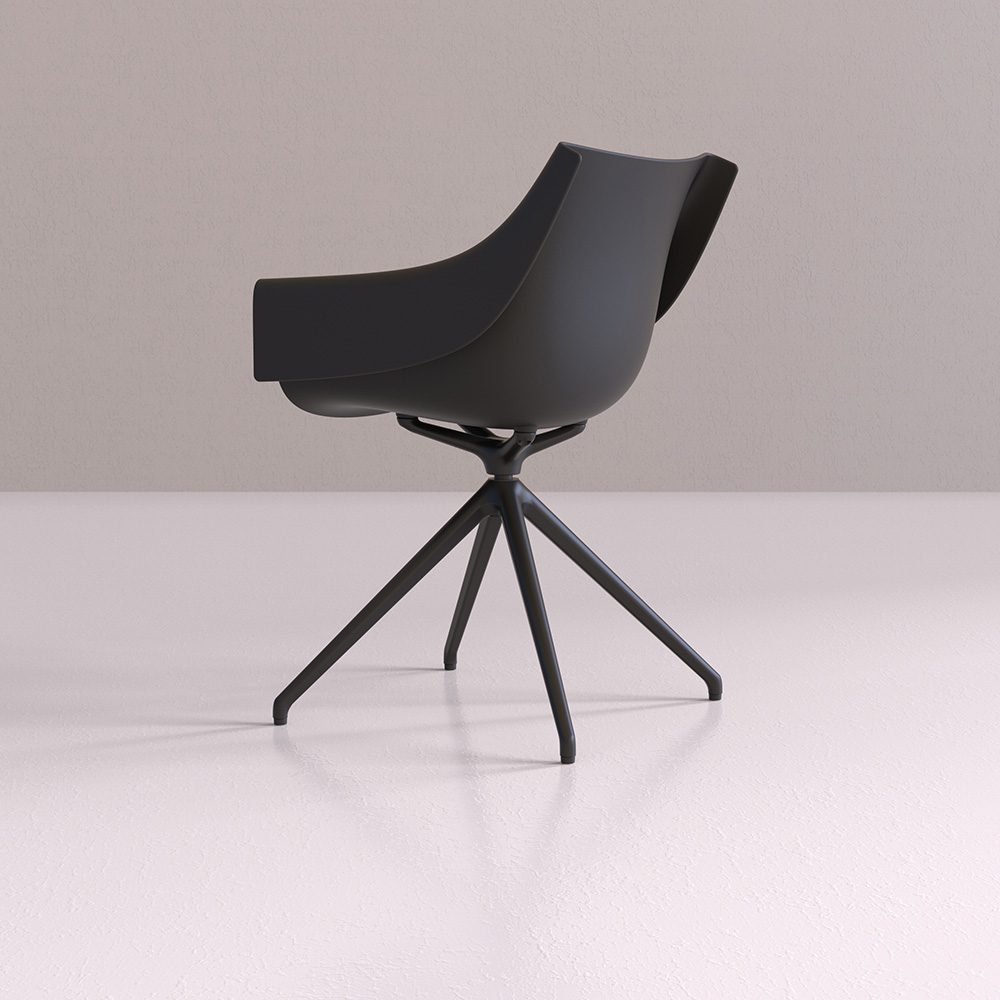 Swivel chair with wheels
A wheeled version of the model described above. The perfect solution for indoor spaces, this piece of furniture fits seamlessly into any office environment, providing an enhanced level of functionality and productivity, thanks to its well-thought-out design.
Swivel chair with wooden legs
Experience a new level of comfort and luxury with this Manta combination, which features a wooden finish for the wheels along the base, adding a warmer feel to the design. Despite the addition of this premium touch, the design retains its casual and proportionate aesthetics, ensuring that comfort is not compromised.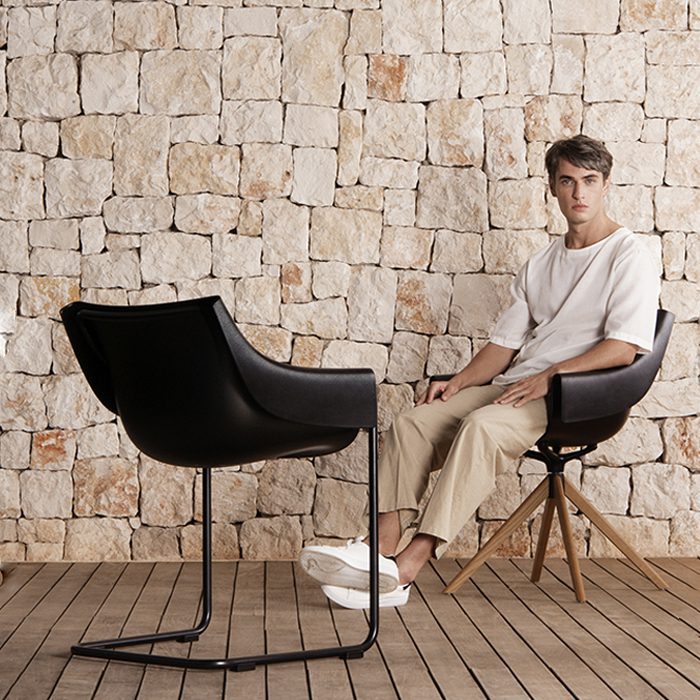 Designer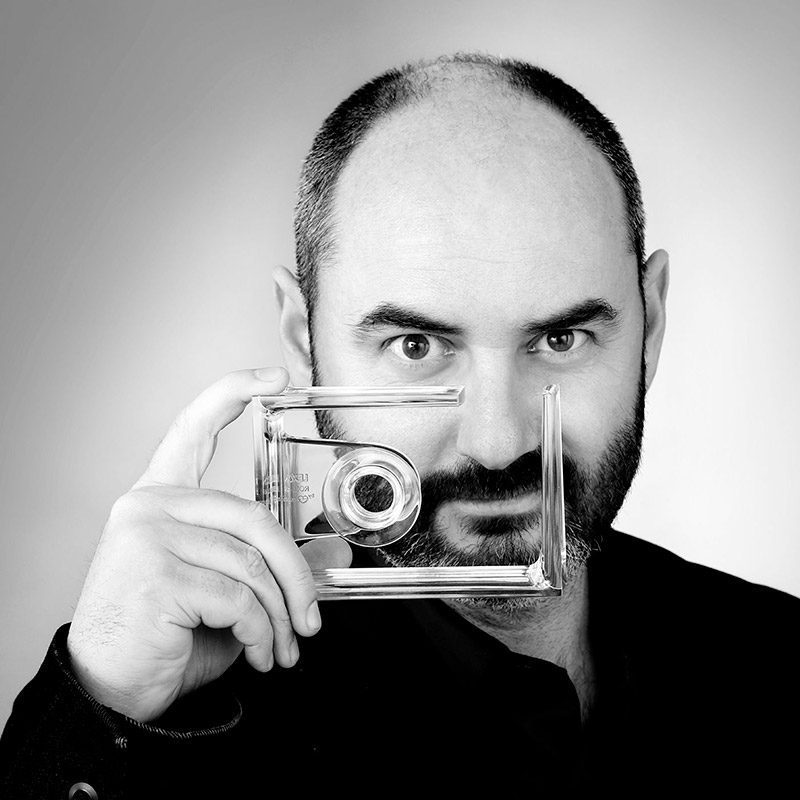 Eugeni Quitllet
The Catalan designer Eugeni Quitllet was born on 17th April 1972 in Ibiza. He graduated from 'La Llotja' art school in Barcelona. Through his creative vocabulary he exceeds simple relationships between function and style unveiling innovative objects. Between drawing, sculpture and contemporary archaeology, Quitllet literally reveals silhouettes hidden in the material, extremely visual skeletal objects elegantly master fullness and emptiness often with a touch of humour. Eugeni Quitllet is a design world freak capable of devouring the whole of our environment in his own way to serve it up to us transformed.
View designer
Interested in this collection?
If you wish to receive more information about this collection, you can contact us through this form.