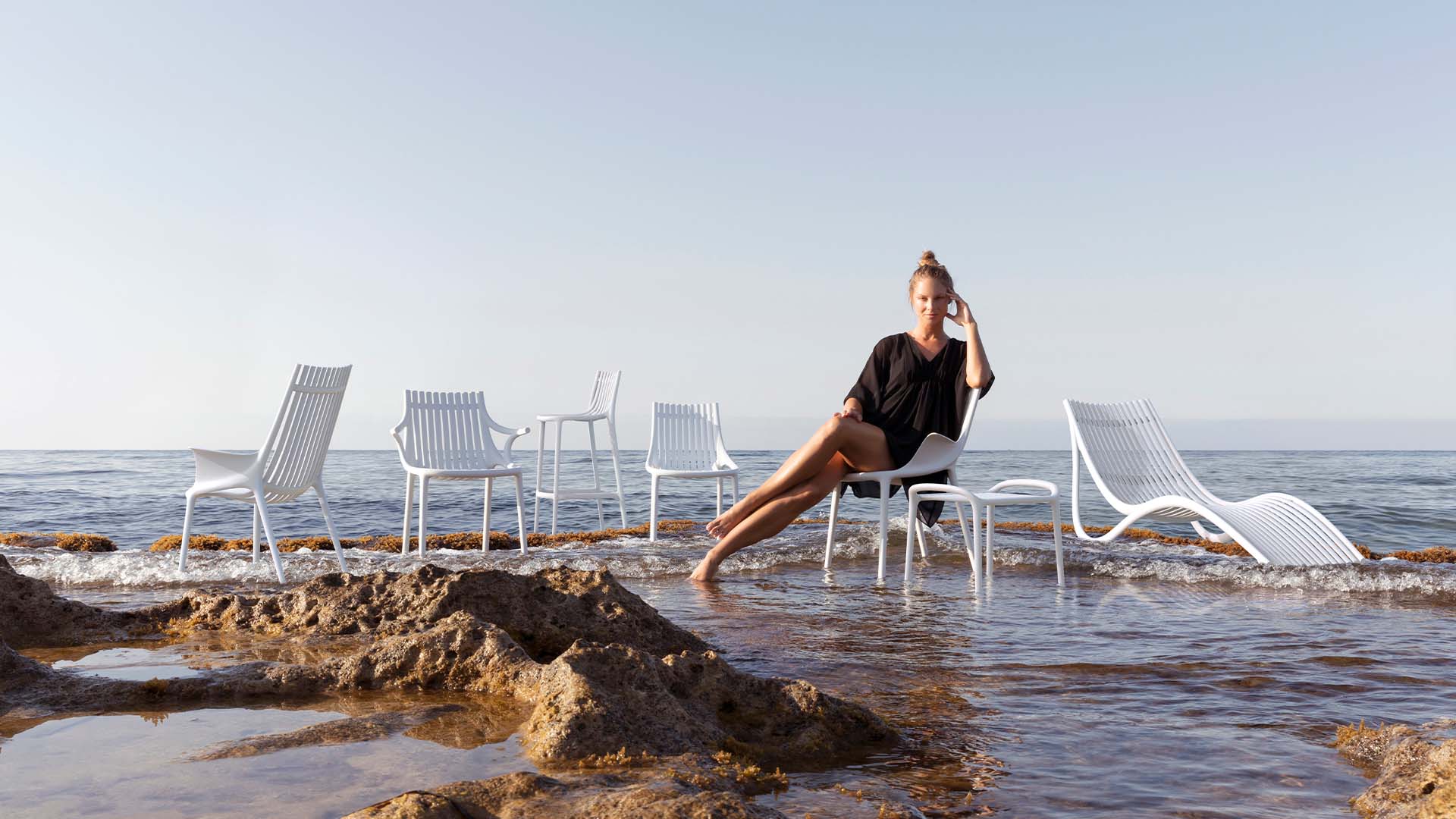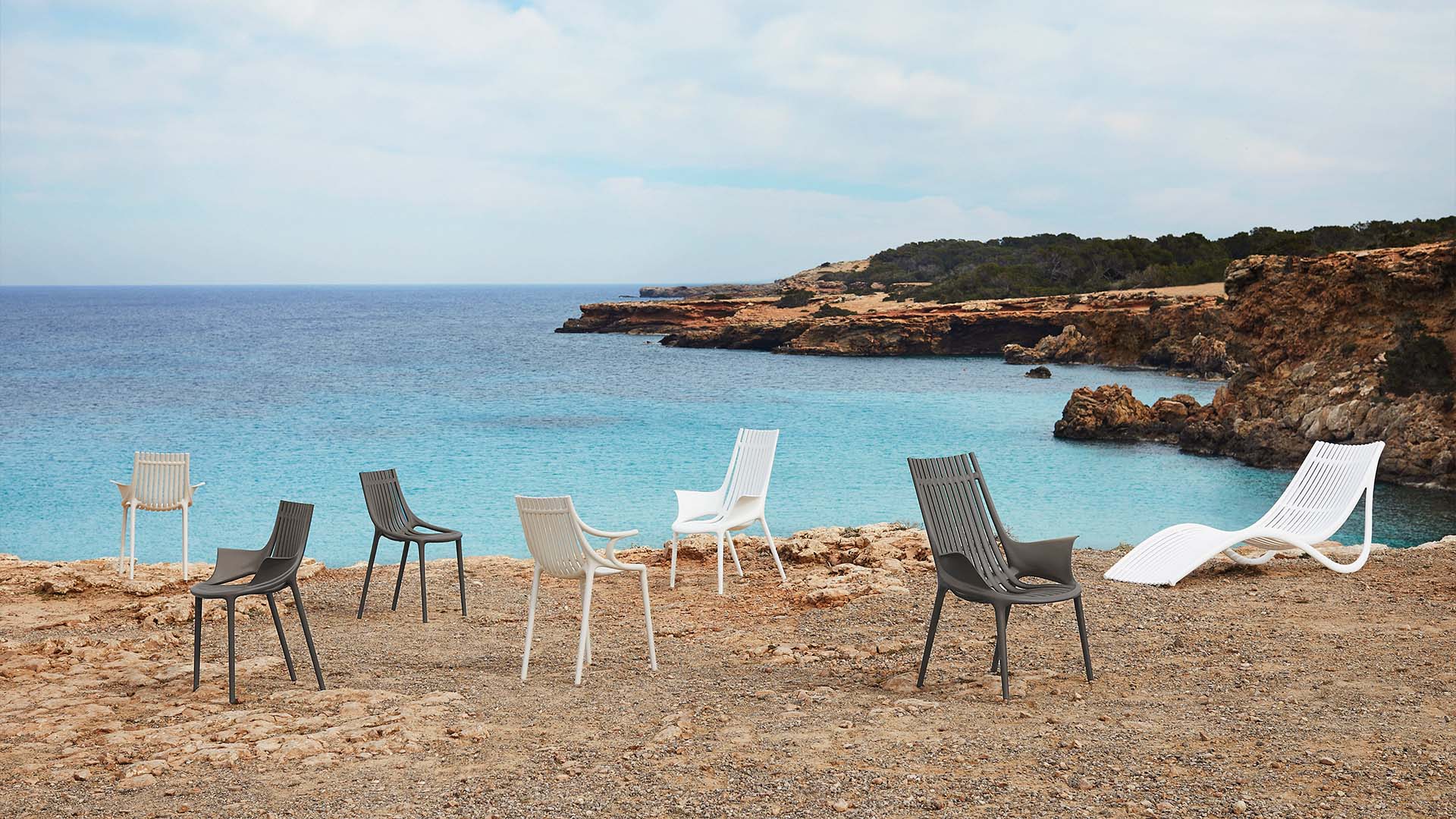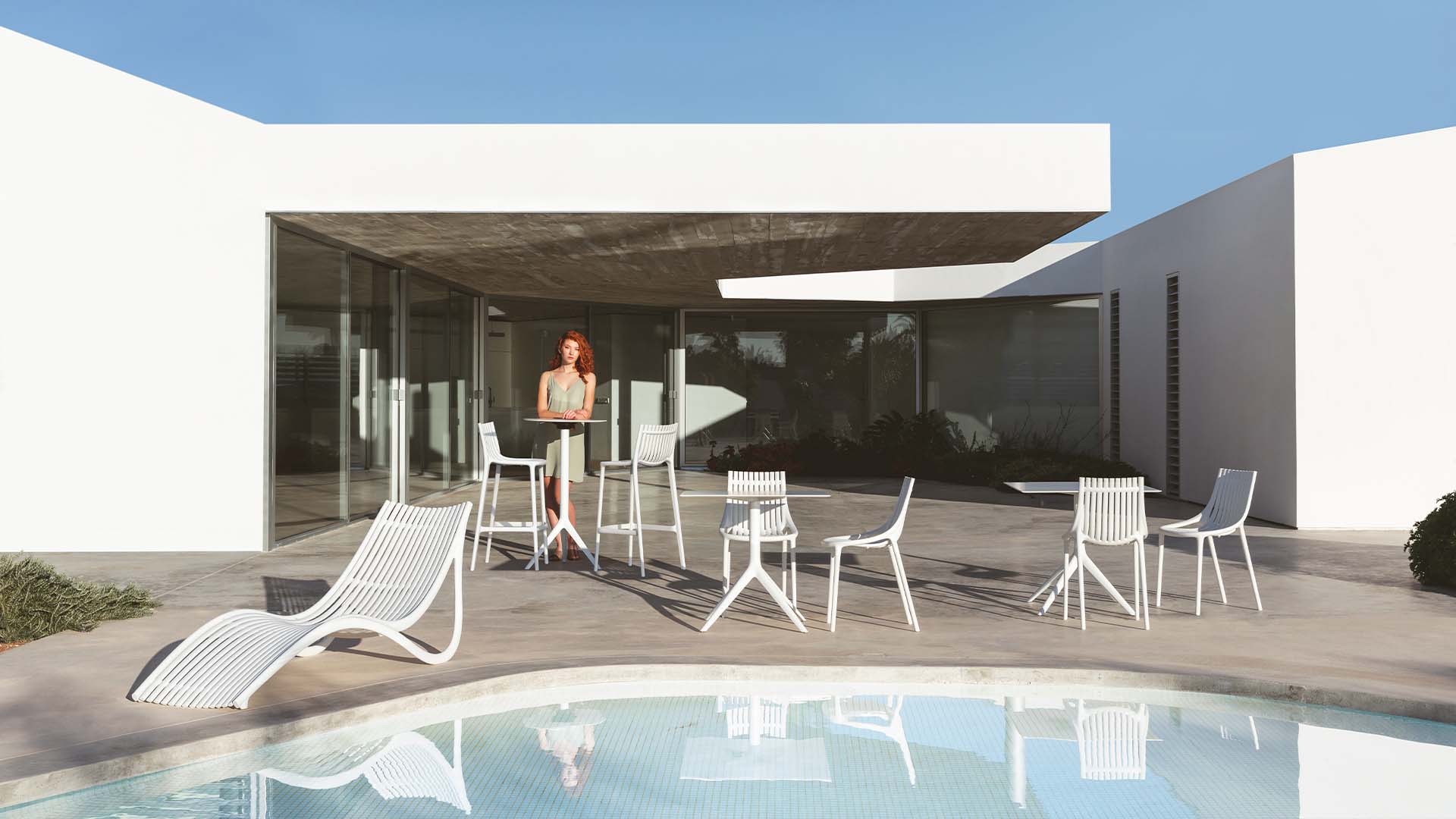 IBIZA FURNITURE COLLECTION
"Every idea comes from the light and the sea as life does…
From the ephemeral beauty of a season to an everlasting piece to keep this moment of a dream in a permanent frame.
Observing the plastic objects brought by the sea, like artificial shells, it inspired me a unique designer furniture collection made of recycled plastics from the island.
Ibiza is an emotional state of mind. Together with Vondom, this dream has become true: Ibiza eco-collection is born."
by Eugeni Quitllet
Ibiza furniture designer, winner of Red Dot Design Award and the prestigious North American Green Good Design Award
The Ibiza armchair received the Red Dot Design award 2020, the most prestigious design competition in the world based in Essen, Germany. In the same year, our Ibiza collection was acknowledged by the distinguished North American Green Good Design Award, which was celebrating its 70th edition. Our collection was recognized as one of the most significant examples of international design that not only embodies state-of-the-art design principles but also promotes environmental sustainability, contributing to a better world.
Eco-Smart furniture
This outdoor furniture collection is inspired by the designer Eugeni Quitllet's childhood on the Spanish beautiful island; its sea breeze, the feeling of freedom, the sun on one's skin, and ultimately, the Mediterranean sea.
It is for this reason that Ibiza is the first collection to be part of Vondom Revolution, we are dedicated to sustainability through the creation of pieces made from recycled plastic sourced from the Mediterranean Sea. Our commitment aims to lead a complete transformation of the furniture industry towards eco-smart practices in the future.
A collection inspired by the handmade cane chairs I used to find when I was a child.
Designer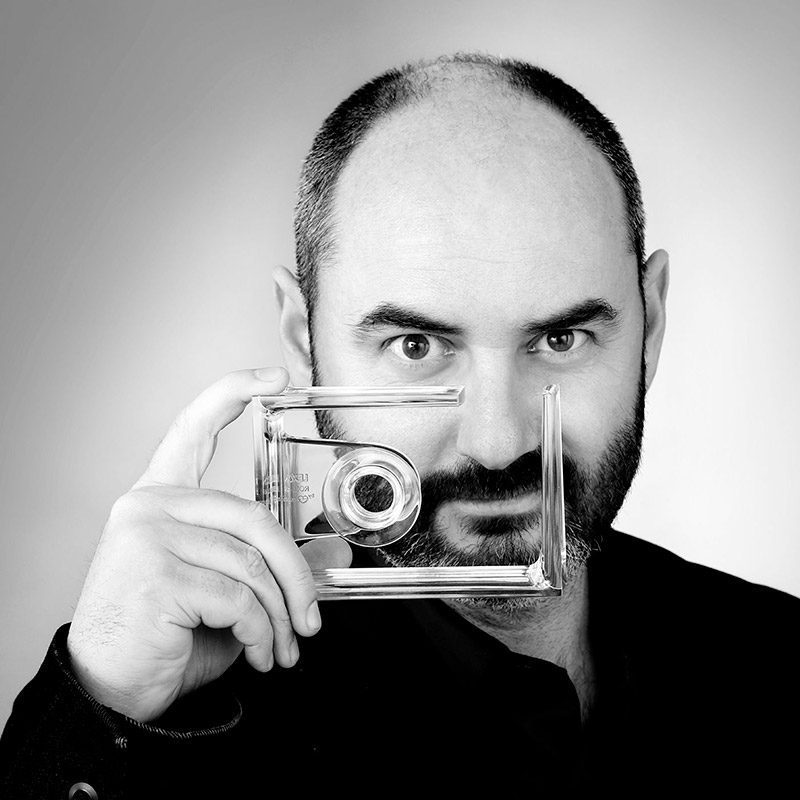 Eugeni Quitllet
The Catalan designer Eugeni Quitllet was born on 17th April 1972 in Ibiza. He graduated from 'La Llotja' art school in Barcelona. Through his creative vocabulary he exceeds simple relationships between function and style unveiling innovative objects. Between drawing, sculpture and contemporary archaeology, Quitllet literally reveals silhouettes hidden in the material, extremely visual skeletal objects elegantly master fullness and emptiness often with a touch of humour. Eugeni Quitllet is a design world freak capable of devouring the whole of our environment in his own way to serve it up to us transformed.
View designer
Interested in this collection?
If you wish to receive more information about this collection, you can contact us through this form.