IBIZA LOUNGE CHAIR
by Eugeni Quitllet
This sustainable furniture collection is the first of its kind, as it is made entirely from recycled fishing nets from the Mediterranean Sea. At Vondom, we are committed to creating a better future for all, and this collection is a reflection of that commitment. Designer Eugeni Quitllet drew inspiration from the idyllic natural surroundings of his childhood home in Ibiza to create a unique collection with a Mediterranean feel. The pieces in this collection are wave-shaped and resemble seashells, creating a beautiful and sustainable addition to any space.
Description
Made from polypropylene and reinforced with fiberglass manufactured by gas injection. Stackable . Available in various colors. Suitable for indoor and outdoor use.
In addition, the "Vondom Revolution" finish means it is made from 100% recycled plastic from the Mediterranean sea.
Weight: 8.51 Kg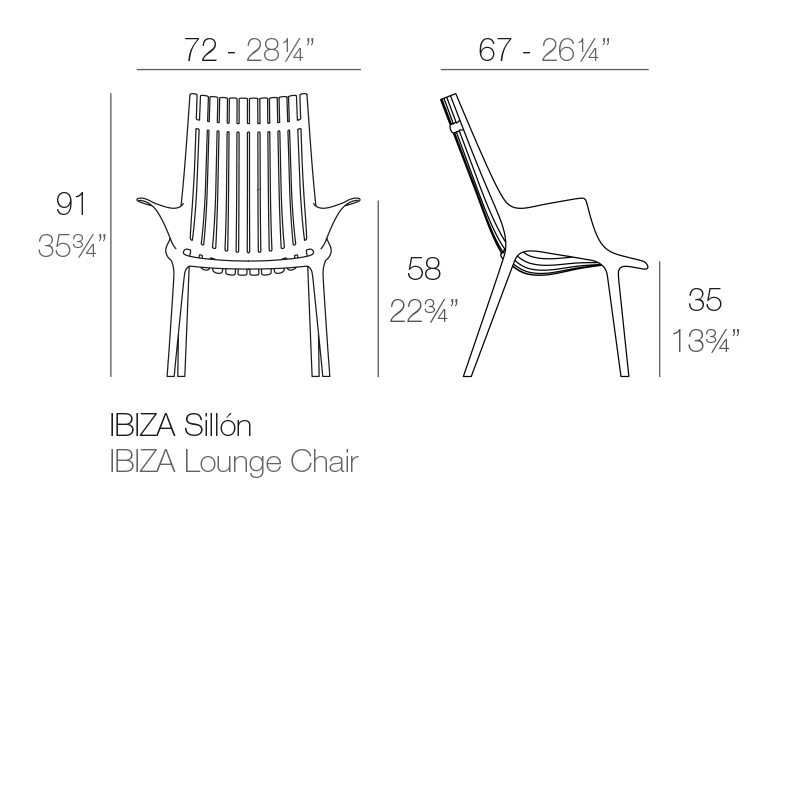 FINISHES
Available in various colors
VONDOM REVOLUTION
Ref. 65039VR
Recycled polypropylene from fishing nets, recycled plastic from the Balearic Islands and bottles collected from our seas.
Designer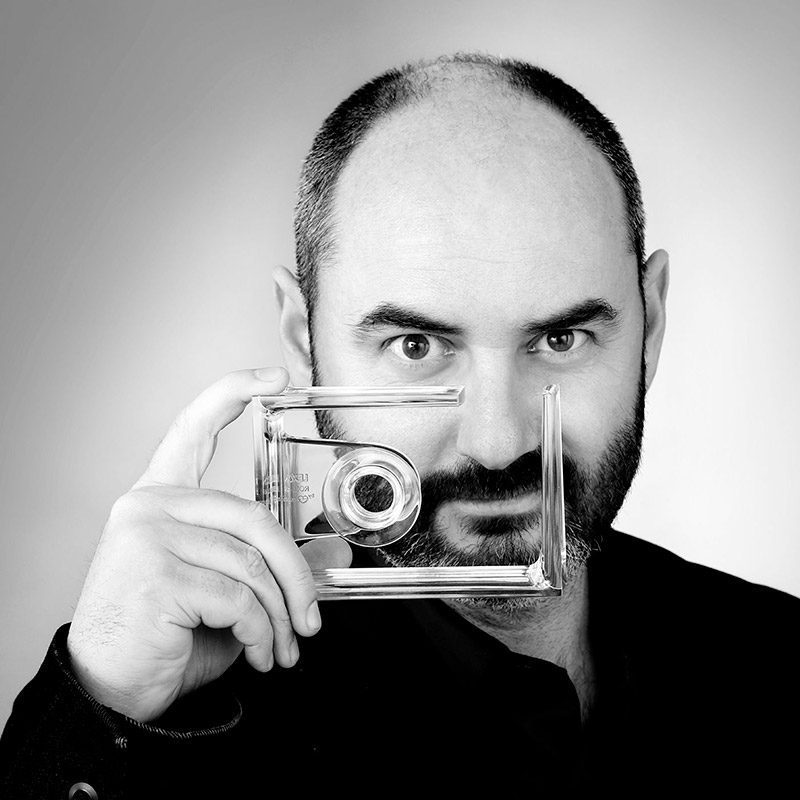 Eugeni Quitllet
The Catalan designer Eugeni Quitllet was born on 17th April 1972 in Ibiza. He graduated from 'La Llotja' art school in Barcelona. Through his creative vocabulary he exceeds simple relationships between function and style unveiling innovative objects. Between drawing, sculpture and contemporary archaeology, Quitllet literally reveals silhouettes hidden in the material, extremely visual skeletal objects elegantly master fullness and emptiness often with a touch of humour. Eugeni Quitllet is a design world freak capable of devouring the whole of our environment in his own way to serve it up to us transformed.
View designer
Interested in this product?
If you wish to receive more information about this product, you can contact us through this form.
Materials & Care
Materials & Care
A lifestyle, a way of being. That's Vondom. Vanguard In & Out furniture made with passion. Designed by and for dynamic people, innovators, curious types… like you, who enjoy fashion and trends, and demand the best quality in everything around them.
Materials & Care