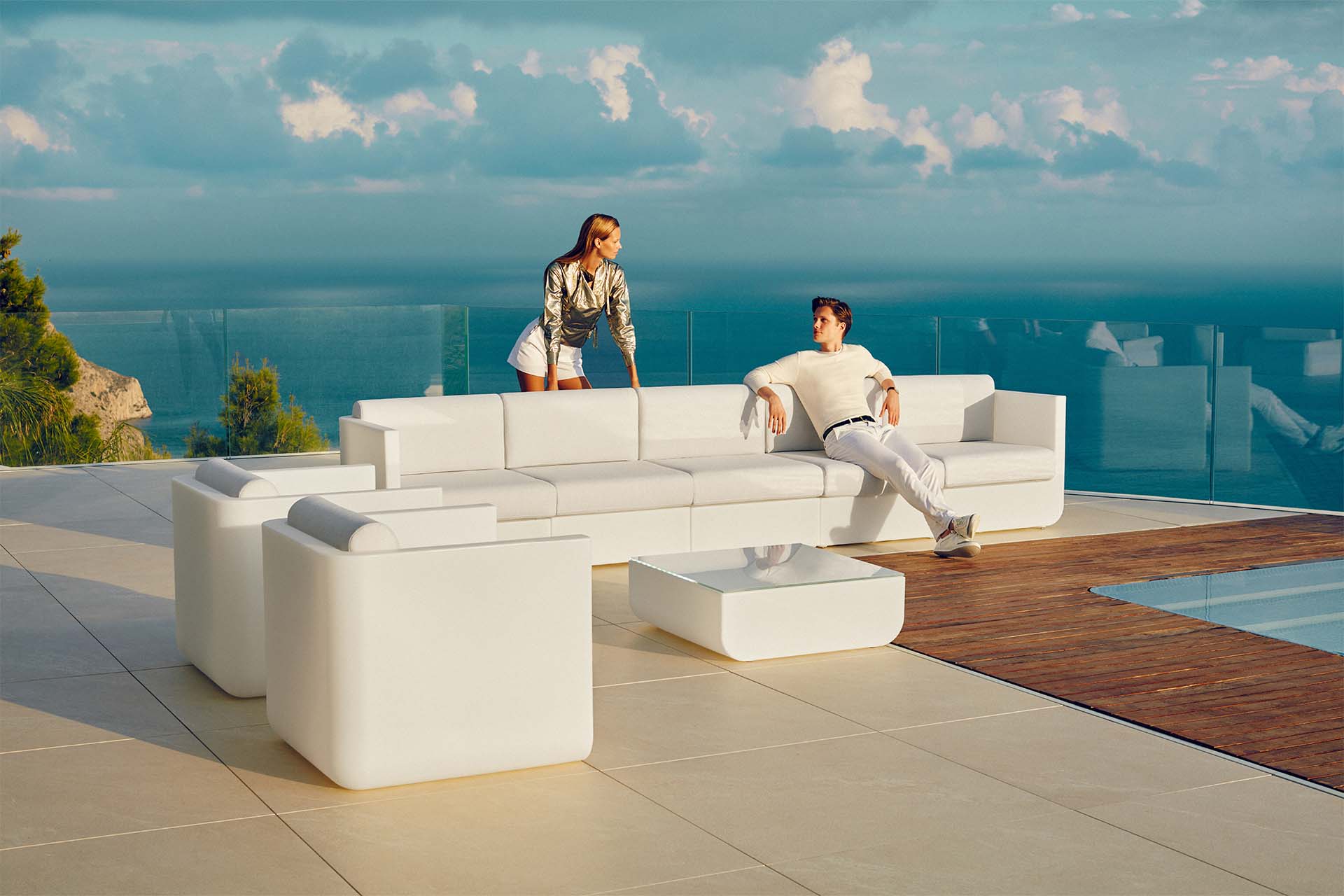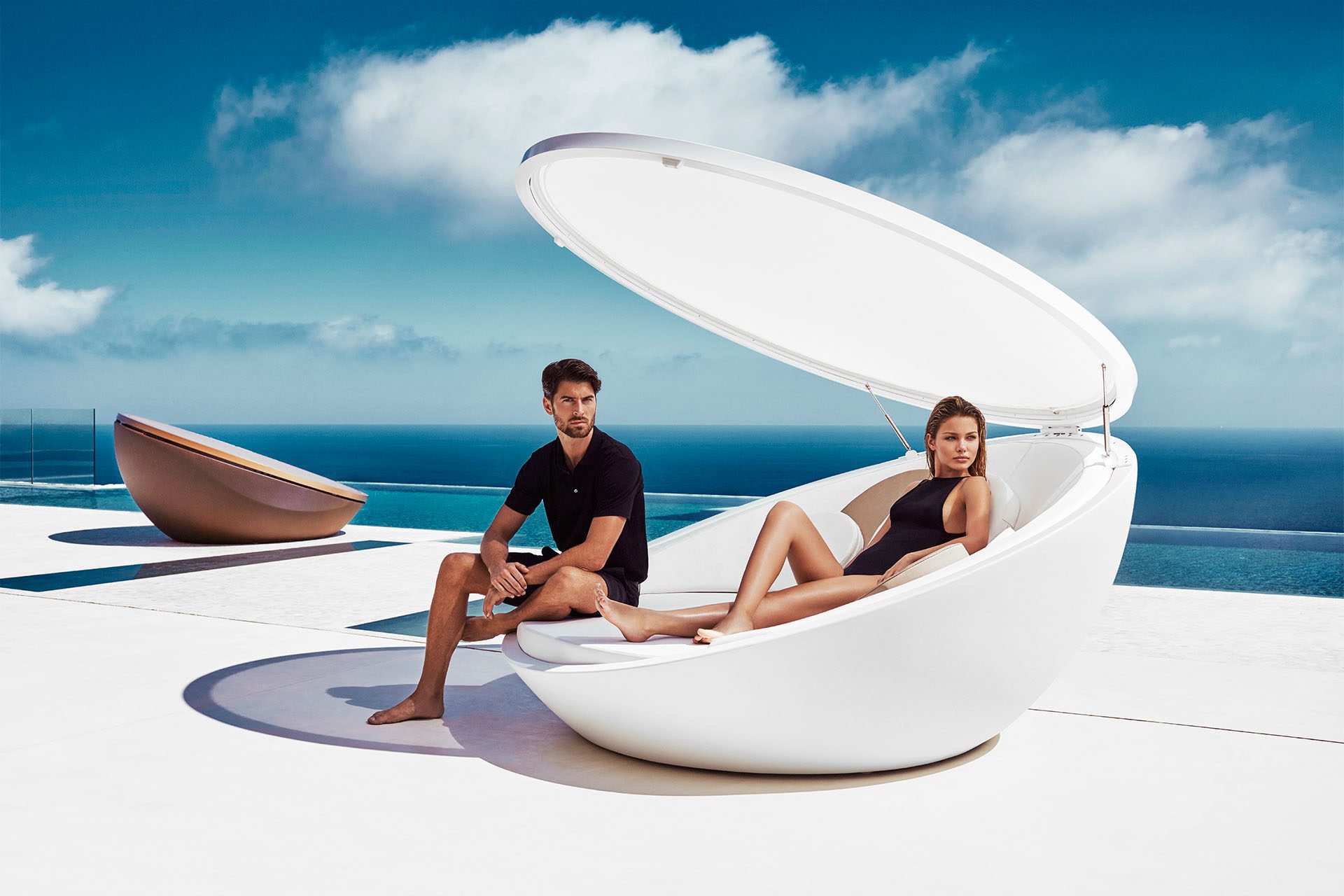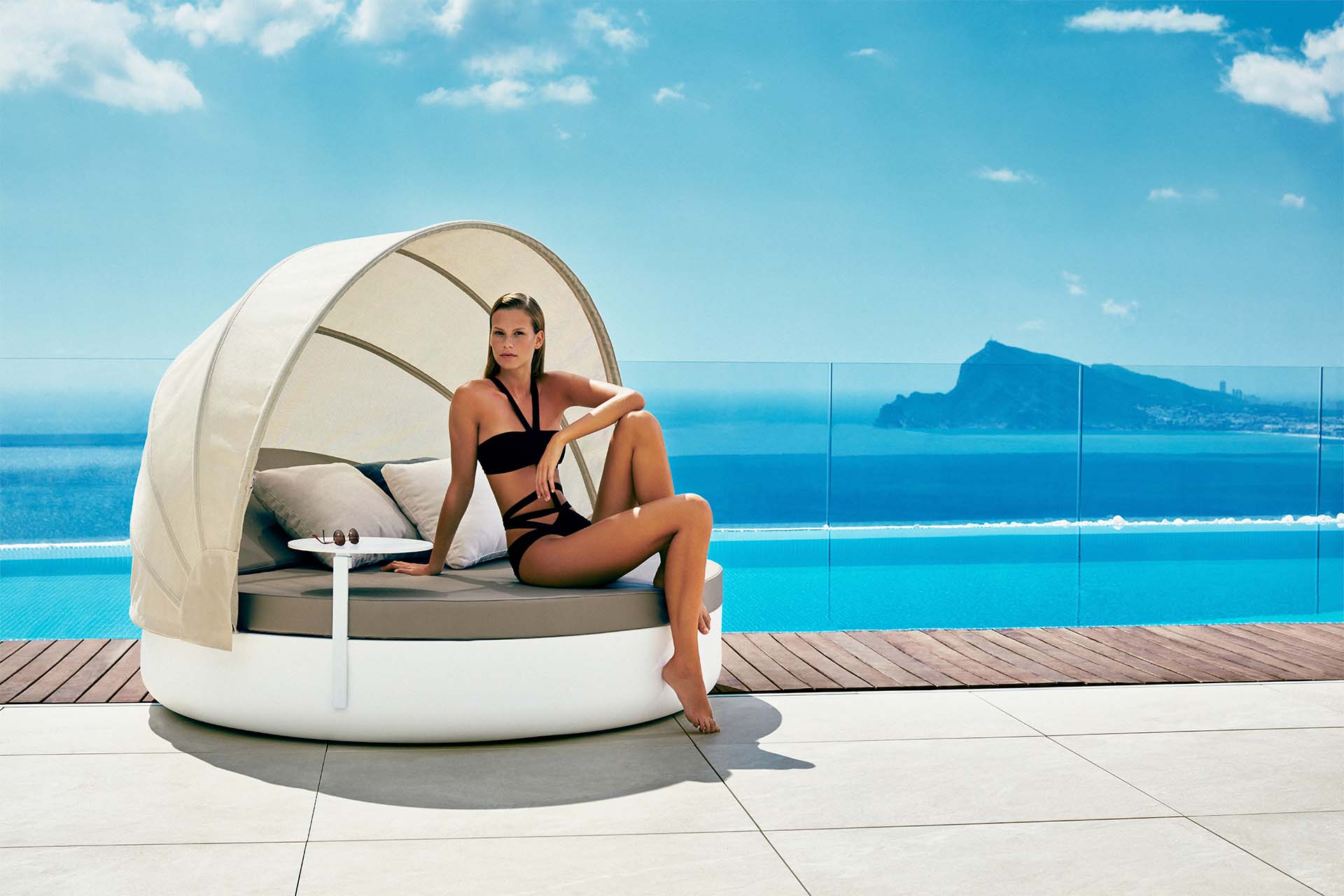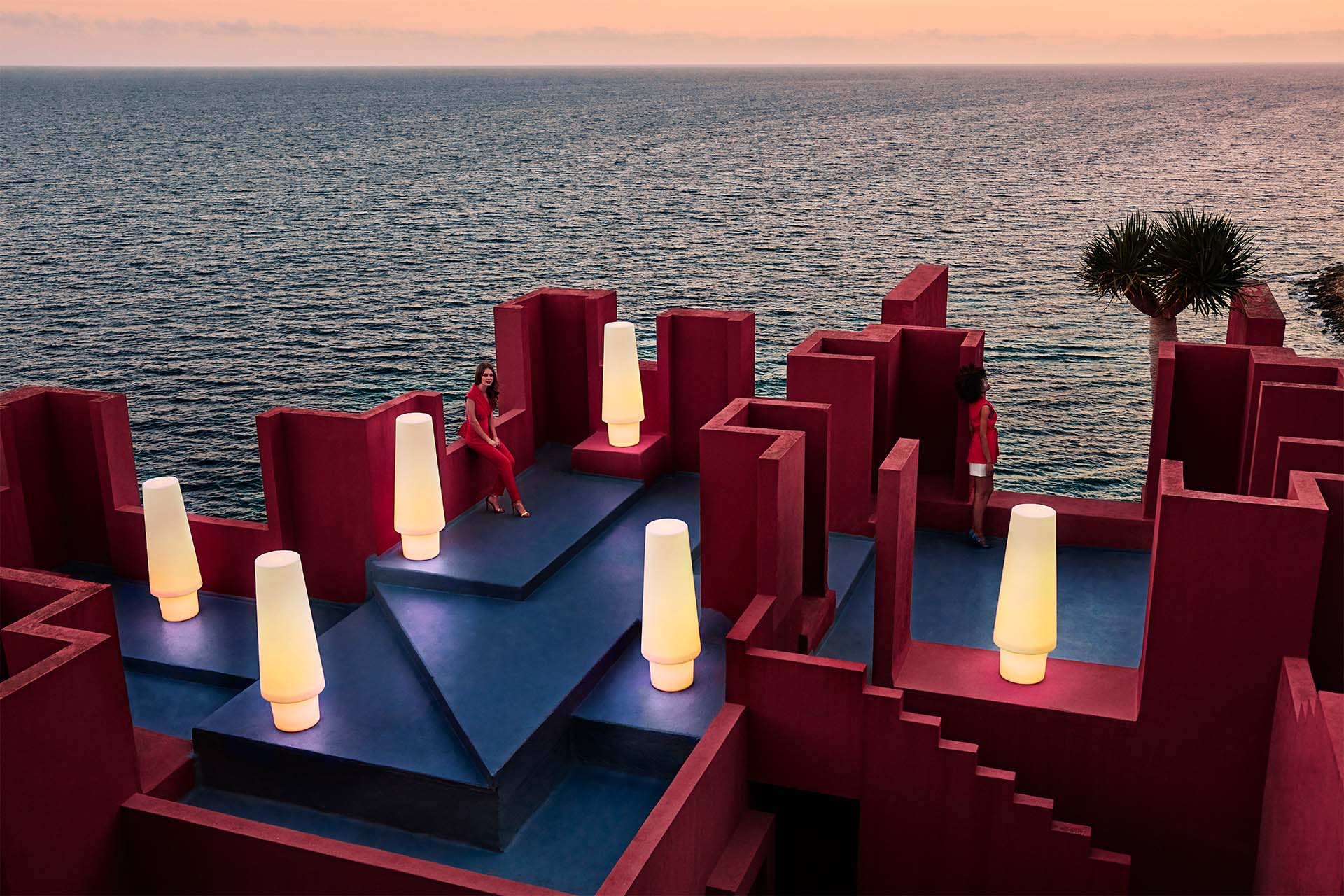 Ulm furniture collection, designed by Ramón Esteve for Vondom, embodies a new standard with its inherent universal and logical appeal. The collection of minimalist furniture strikes a perfect balance between design, technology, and ergonomics, all based on basic cube, prism, and spherical shapes.
Ulm furniture collection
The Ulm collection seeks unity within its design and that of other products, combining amongst diverse elements that form a complete ensemble. The sofa, like the chairs, daybed, coffee table, and ottoman embody rigid and resilient structures for rest and support that provide total comfort. The furniture collection is also composed by the Ulm lamp, the modular sofa and the other versions of daybed.
The Ulm Collection by Vondom pays homage to the formal approach of the Ulm School, which is reflected in its soft forms. In addition to its minimalist design, the collection also features innovative technology that allows each piece to illuminate and envelop any space in color, making it truly unique.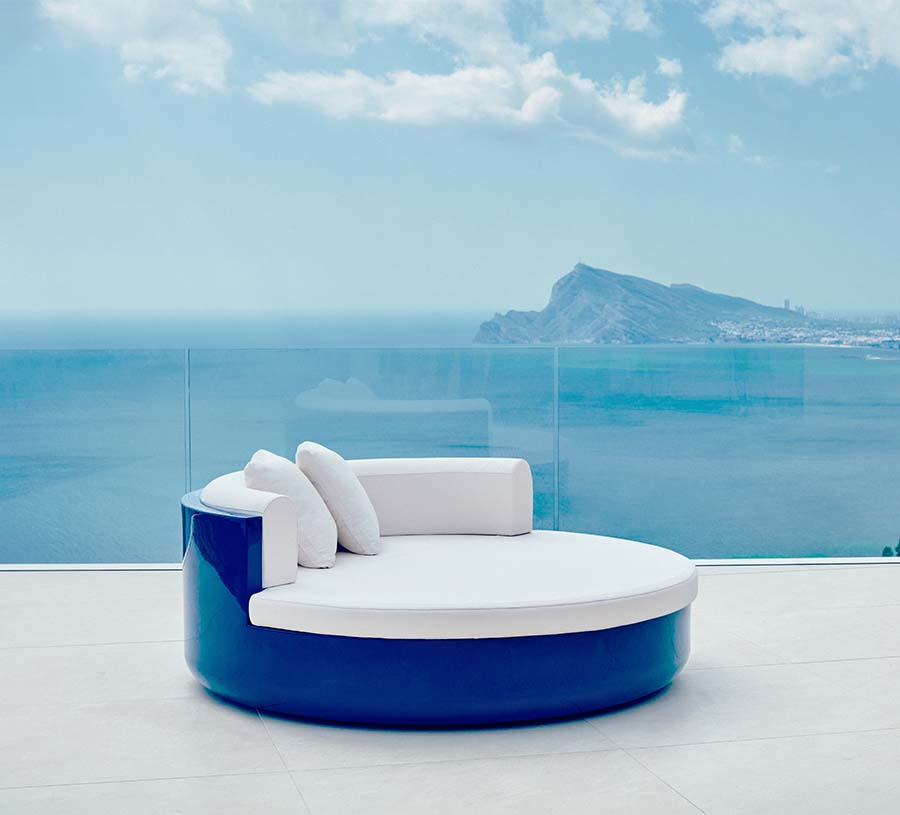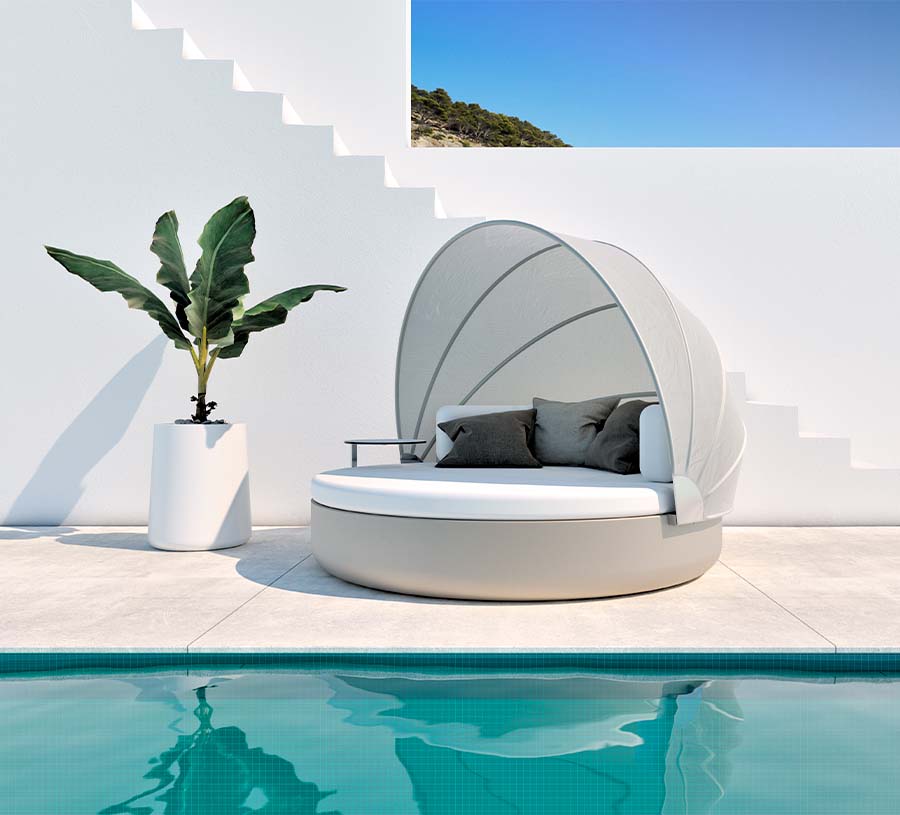 Designer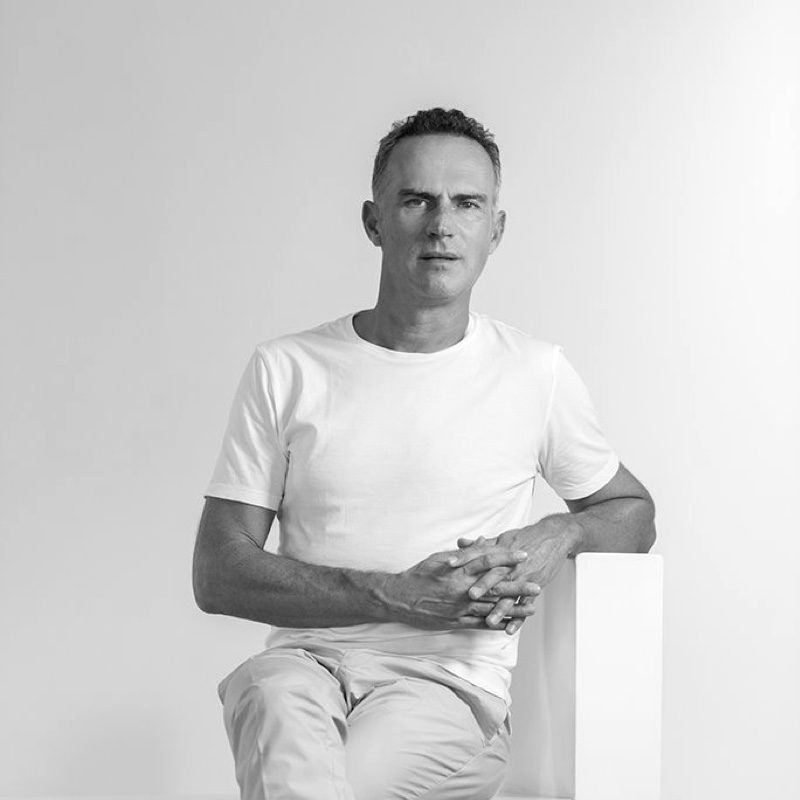 Ramón Esteve
Ramon Esteve graduated in Architecture from Escuela Técnica Superior de Arquitectura de Madrid (ETSAM) in 1990. He founded Ramon Esteve Estudio de Arquitectura in 1991, working on both architectural and interior design projects and also other fields such as industrial design and art direction at the national and international area. Harmony, serenity and essentiality are some of the constant features of Esteve ' s work and become symbols of his will to provide to the habitat more than just buildings. As a result, embracing atmospheres where to enjoy uni que experiences are created.
View designer
Interested in this collection?
If you wish to receive more information about this collection, you can contact us through this form.