A urban hotel
Location

Nairobi, Kenya

Type

Hospitality

Collections

And, Faz, Surf, Ulm
This extraordinary world-class urban hotel is located in Nairobi, Kenya. In an excellent location as it is very close to the Nairobi National Park.
A 5-star hotel, were luxury and comfort are a must, in every room. The top quality furniture and serene atmosphere are the perfect combination to make sure their guests enjoy every comfort you can think of.
The 148 rooms and apartments, are impeccably decorated and it's exemplary service make these some outstanding guest bedrooms.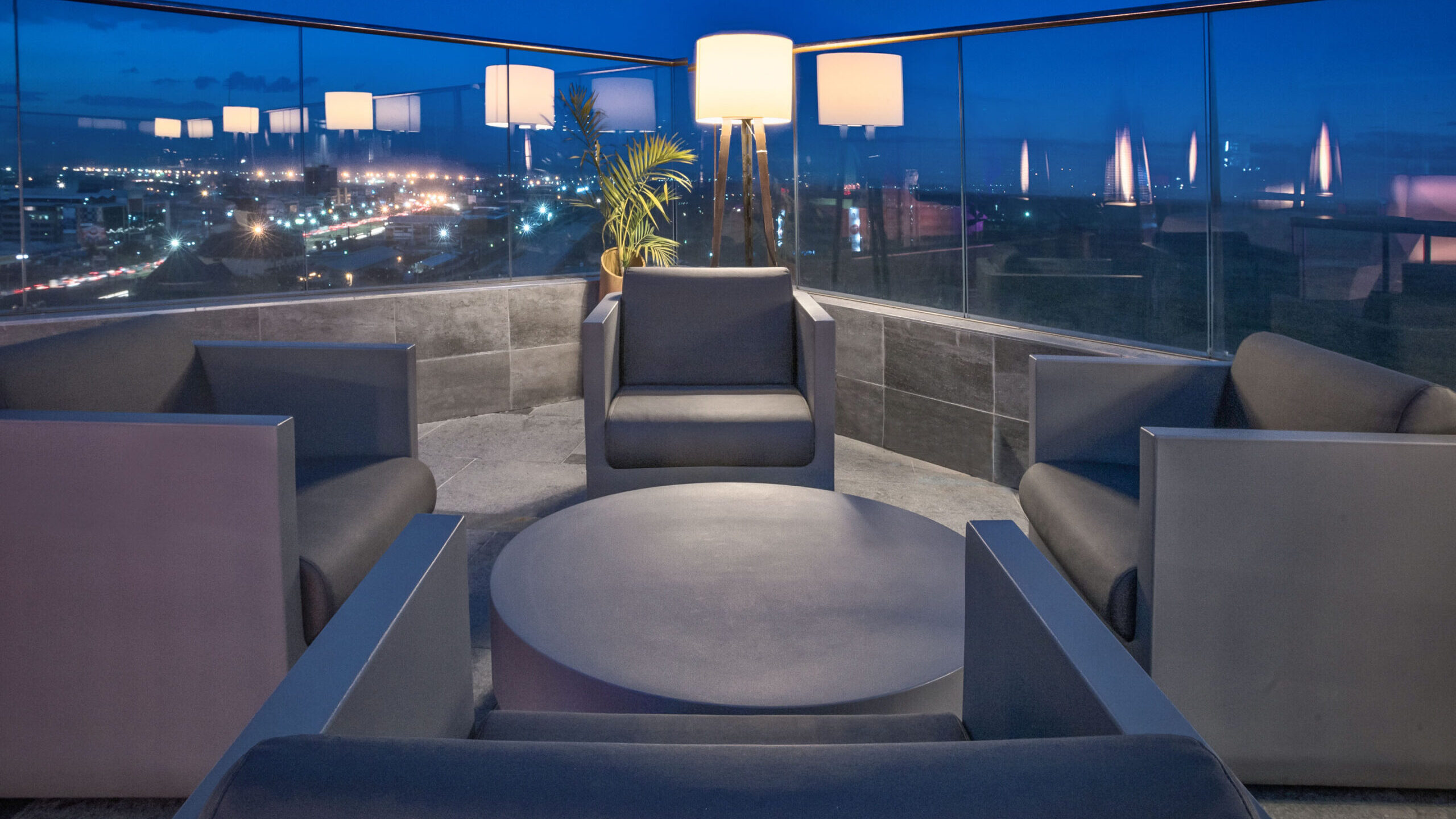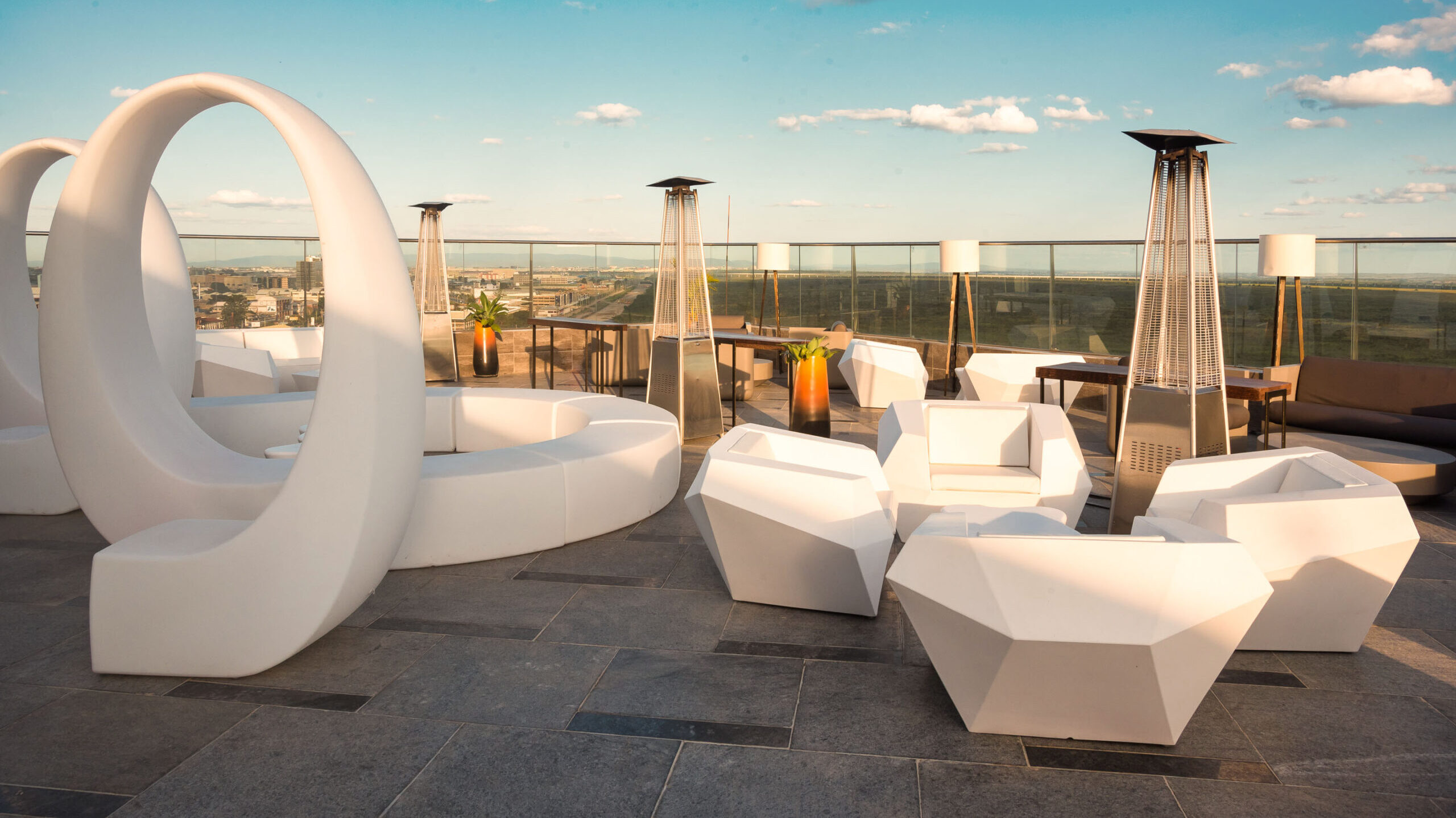 The hotel outdoor furniture
This hotel has 4 restaurants to offer plus the " Maskaan"  bar, which is located on the tenth floor, a most preferred spot decorated with Vondom's outdoor furniture; Faz and Ulm sofa sets designed by Ramon Esteve and Moon Daybeds also designed by Ramon Esteve, as it's terrace is a unique place were guests can relax and contemplate wonderful views of the park and the city whilst enjoying a extrasensorial experience.
In the center of this Sky lounge Spirals And benches, designed by Fabio Novembre, were placed. Were it's integrated LED-RGB technology allows you to control the intensity and colour change of the lighting . This element creates a serene and intimate atmosphere and a feeling of well-being for guests to enjoy.
Next to the pool, in the sky lounge pool, we also placed magnificent Surf loungers, designed by Karim Rashid, this piece always reflects a certain elegance and modernity.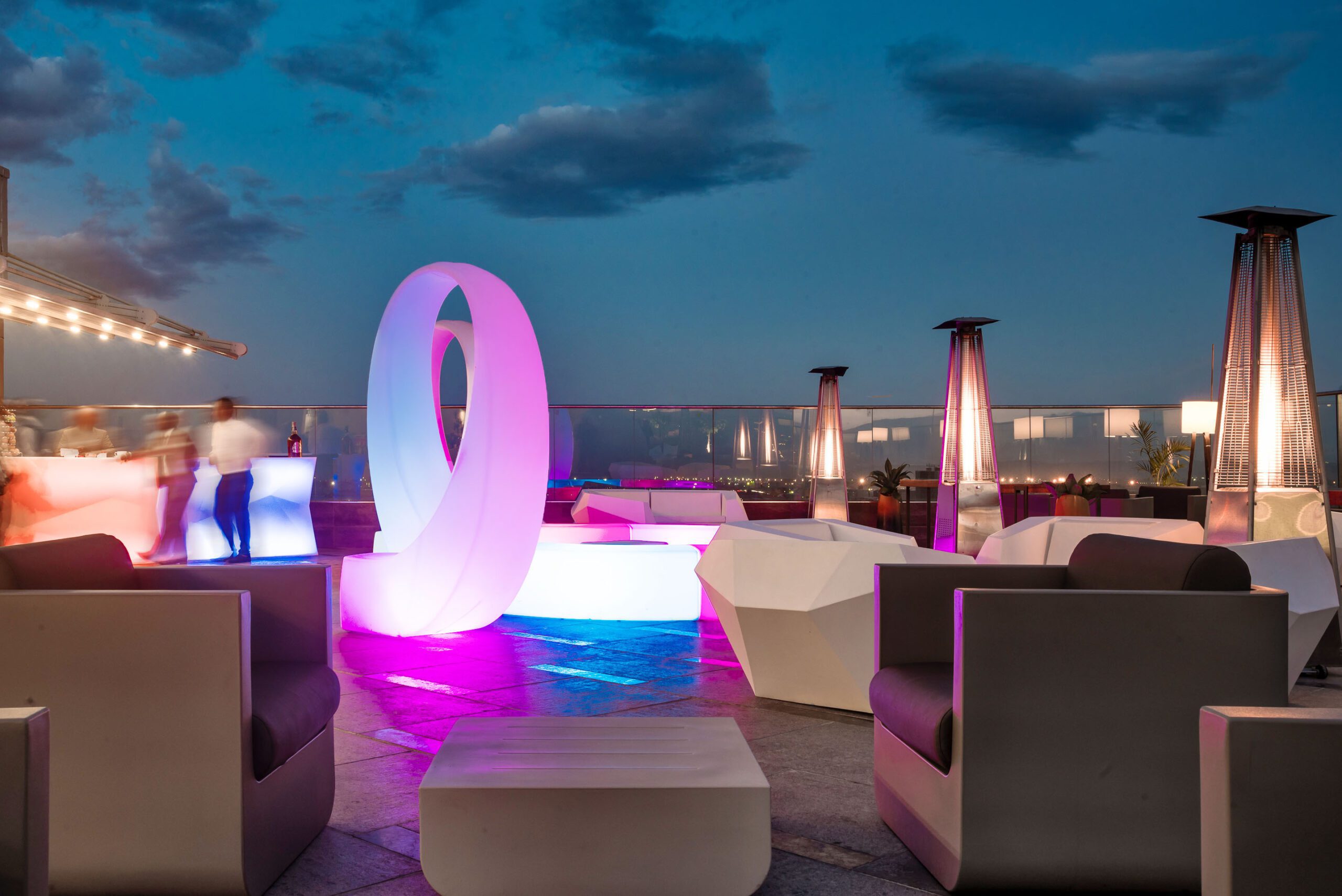 A project with a modern decor
This hotel is considered one of the most exceptional hotels in Africa where every room is comfortable and sophisticated and Vondom's outdoor hotel furniture has ensured an avant garde decor in a quiet atmosphere.
Interested in this project?
If you wish to receive more information about this project, you can contact us through this form.