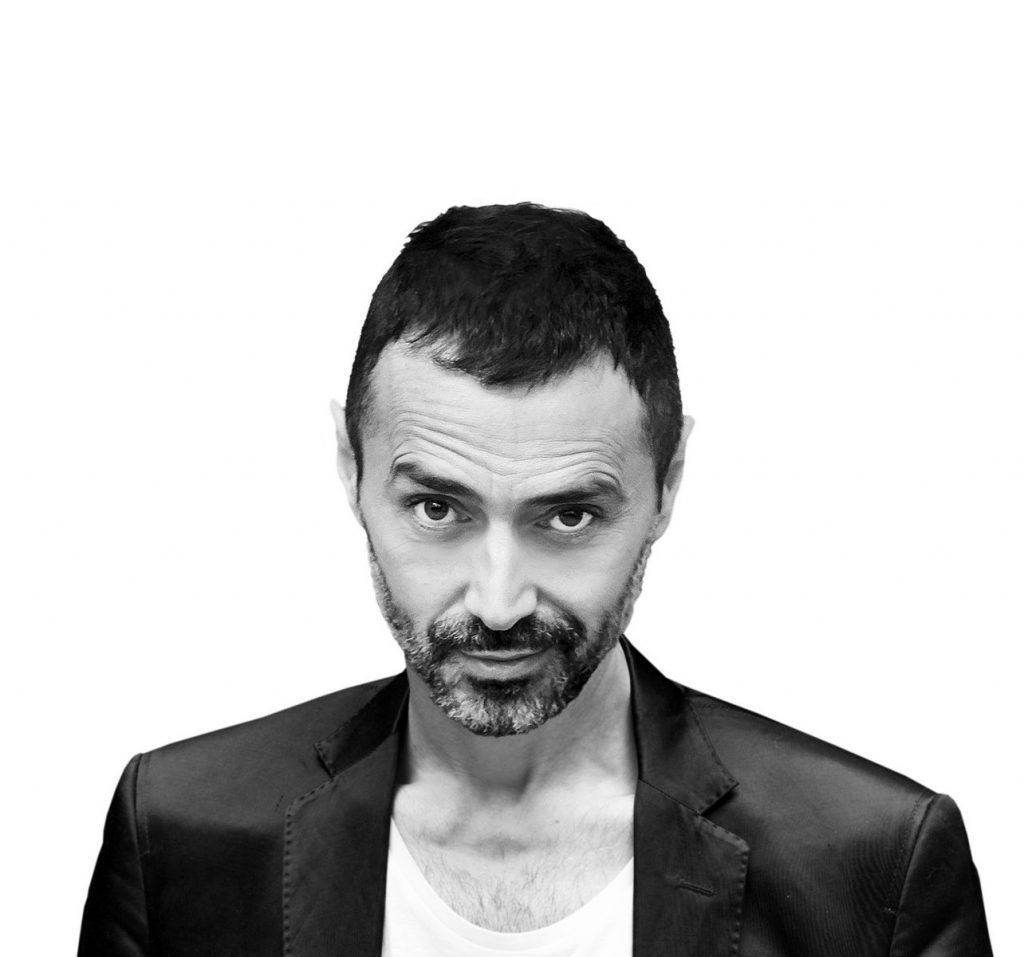 Fabio Novembre
He was born in Lecce in 1966. He moved to Milan in 1984, where in 1992 he received a degree in architecture. I n 1993 he lived in New York City where he attended a movie -direction course at the New York University. In 1994, he was commissioned to design his first project: the "Anna Molinari Blumarine" shop in London. In the same year he opened his own studio in Milan. From 2000 until 2003 he worked as Art Director at Bisazz a, contributing in the international growth of the mosaic tile brand.
Who really are you?
_Since 1966, I've responded to those who call me Fabio Novembre. Since 1992, I've responded to those who also call me "architect". I cut out spaces in the vacuum by blowing air bubbles, and I make gifts of sharpened pins so as to insure I never put on airs. My lungs are imbued with the scent of places that I've breathed, and when I hyperventilate it's only so I can remain in apnea for awhile. As though I were pollen, I let myself go with the wind, convinced I'm able to seduce everything that surrounds me.
I want to breathe till I choke.
I want to love till I die.
What do you think of when you hear the word plastic?
_Literally, plastic means "capable of being shaped" and that's exactly what is my feeling when I approach a design in plastic. There's an expressive freedom that rarely happens with other materials.
What is your favourite colour?
_The rainbow.
Which Vondom item from another designer would you put in your home?
_When I go through the Vondom catalogue, I realize that it's full of designers friends of mine, so it's hard for me to choose only one.
What do you prefer, classic or science fiction movies?
_Since I chose Fellini as my spirtual mentor and with the very first money I made I bought an original photo of Fellini shooting on the set of 81/2 …… I guess I'd say classic.
Do you have any fetish object?
_My rings, I suppose.
What is the last thing you have bought?
_An artwork from an artist.
Do you believe in perfection?
_There's an idea of perfection related to the human body that in most religions defines the image of God. Let's say I prefer Goddesses, and that in all art history I follow traces of divine in the representation of the naked female body. From Courbet's "L'origine du monde" to my "HER" there's a common ground that can be defined as love.
Do you have any quirky habits?
_I am a total maniac! I'm lucky 'cause as a designer, people interpretates my fixations as creativity.
What do you do when you are not designing?
_I think I design even when I'm playing with my daughters.