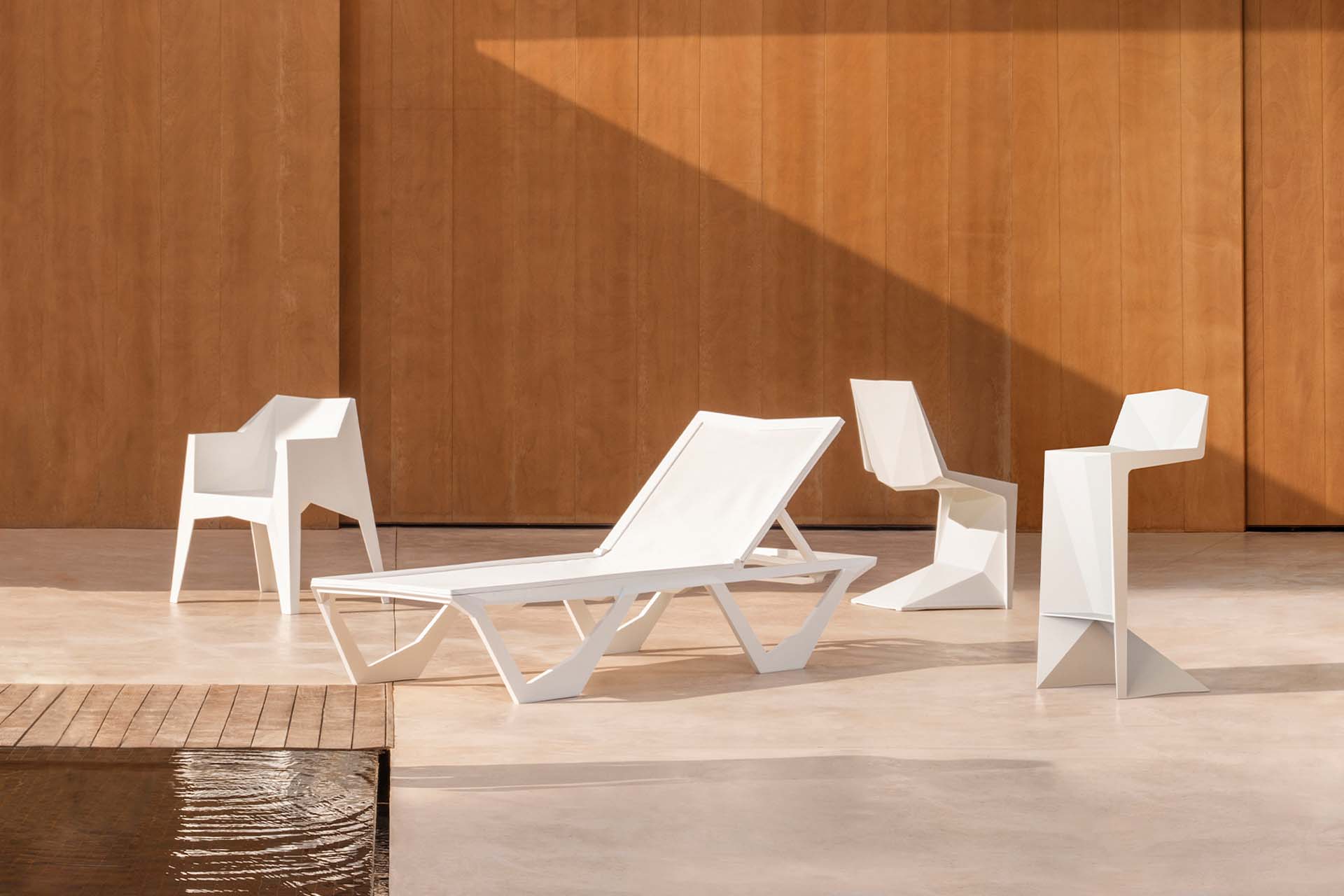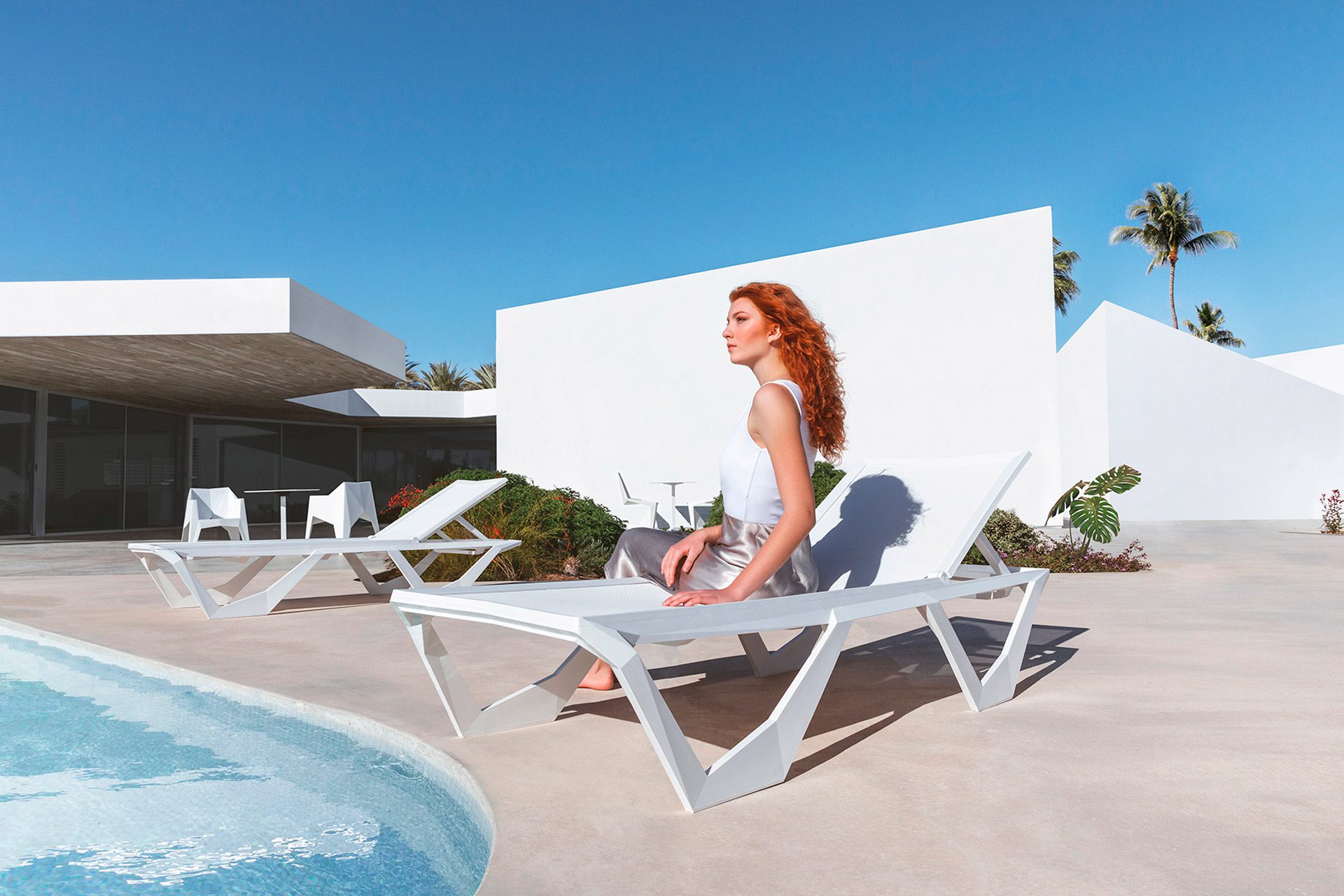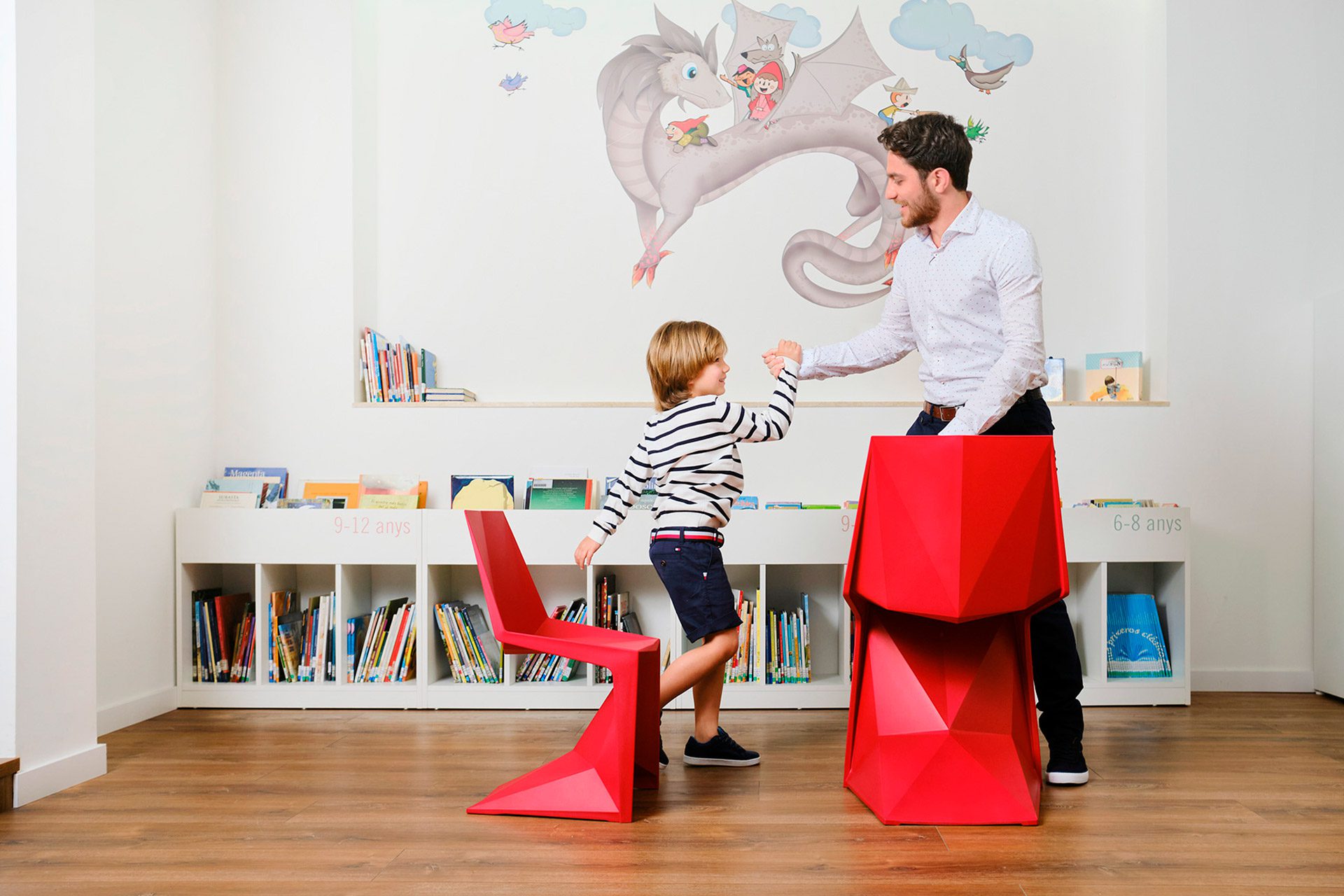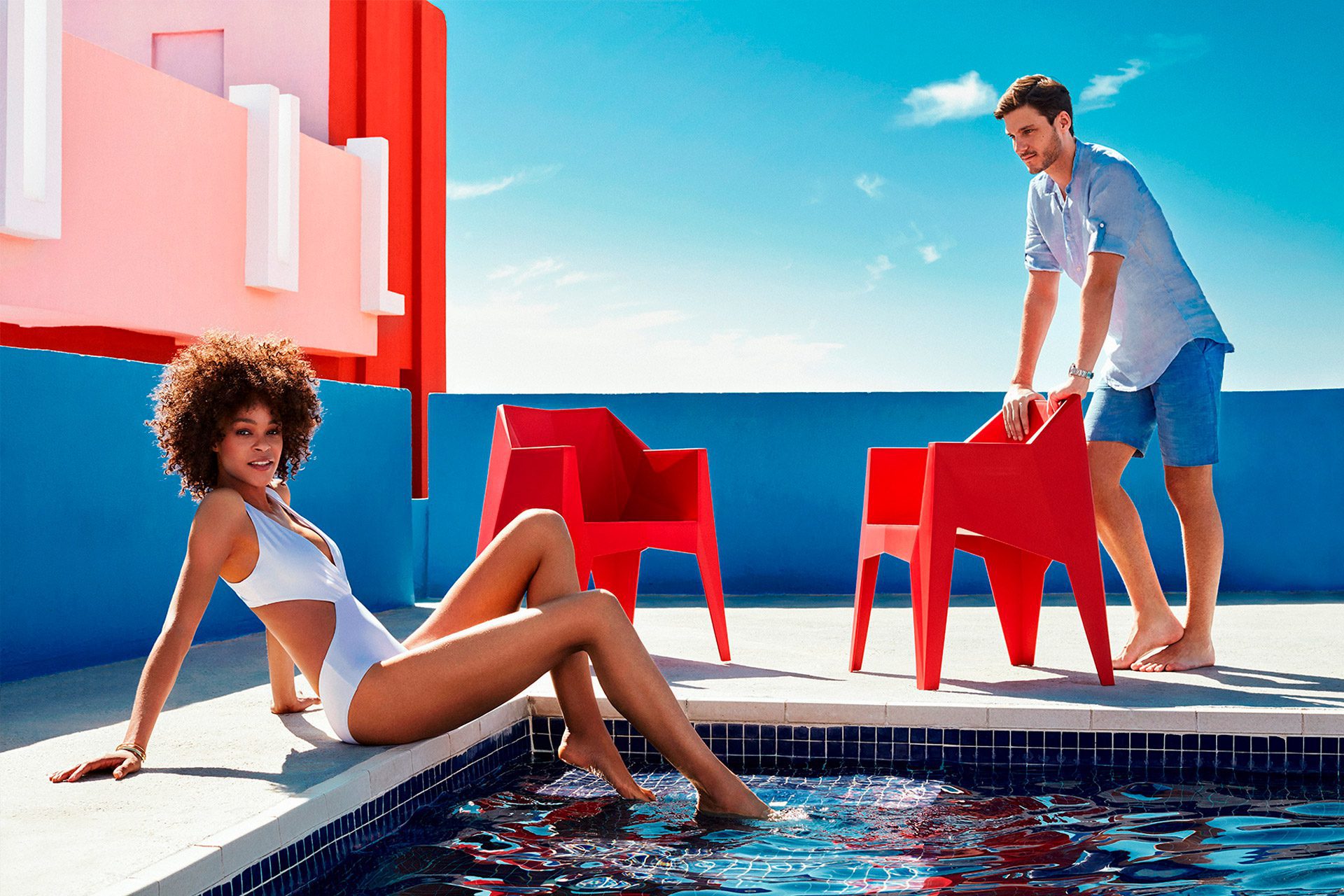 The contemporary design furniture Voxel Collection, designed by Karim Rashid for Vondom, is characterized by its geometric and faceted forms, all made through injection moulding plastic. Formed by a chair, an armchair, a sun lounger and the new bar stool.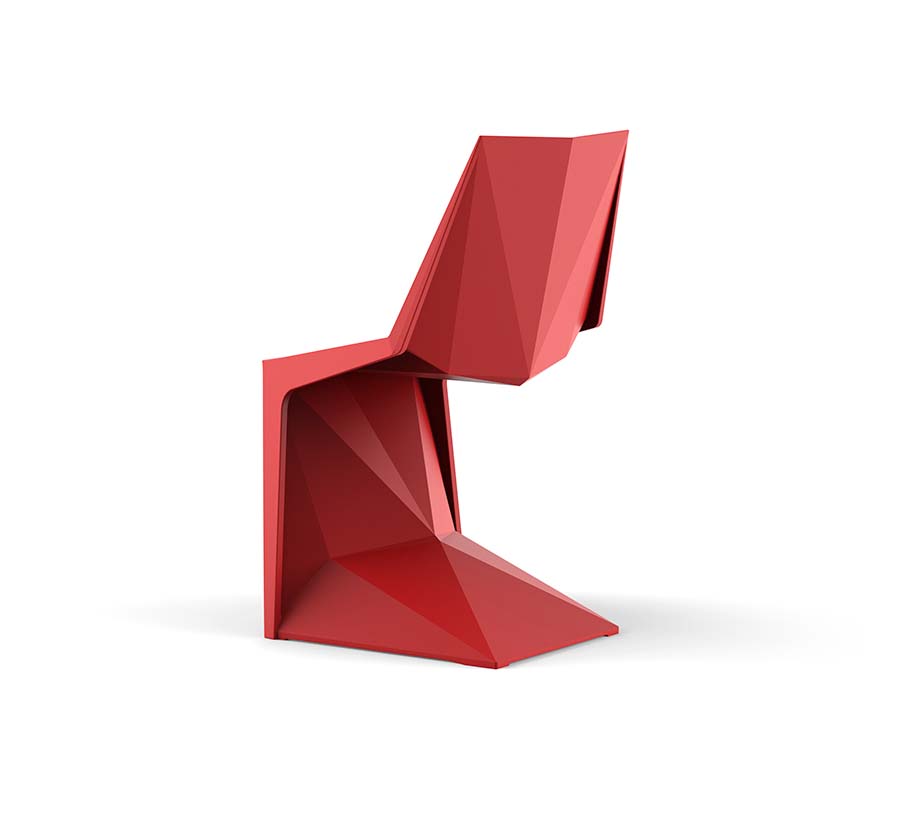 The voxel chair
The Vertex Chair has inspired the perfect conceptual architectural piece for any space, presenting a unique structural shape that is both angular and faceted, which is only achievable through injection molding. Its weight distribution is carefully balanced due to its smart design. Additionally, its lightweight body makes it easy to transport and arrange, ensuring that it's a practical yet stylish addition to any setting.
The armchair
This stackable chair is characterized by its minimalistic design, with a voluminous yet simple shape that offers both comfort and durability. Its facets are strategically placed to provide extra strength and aesthetic appeal, with clean lines that merge and converge for a sleek and pure look. Additionally, its stackable feature makes it easy to store and transport, making it a practical choice for any space.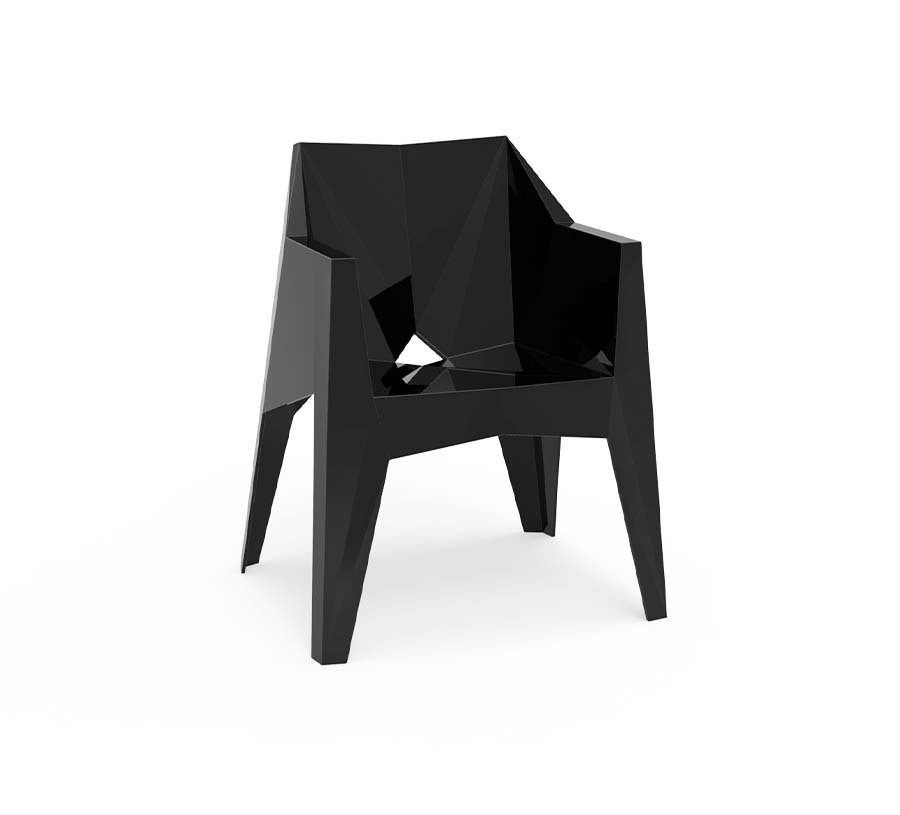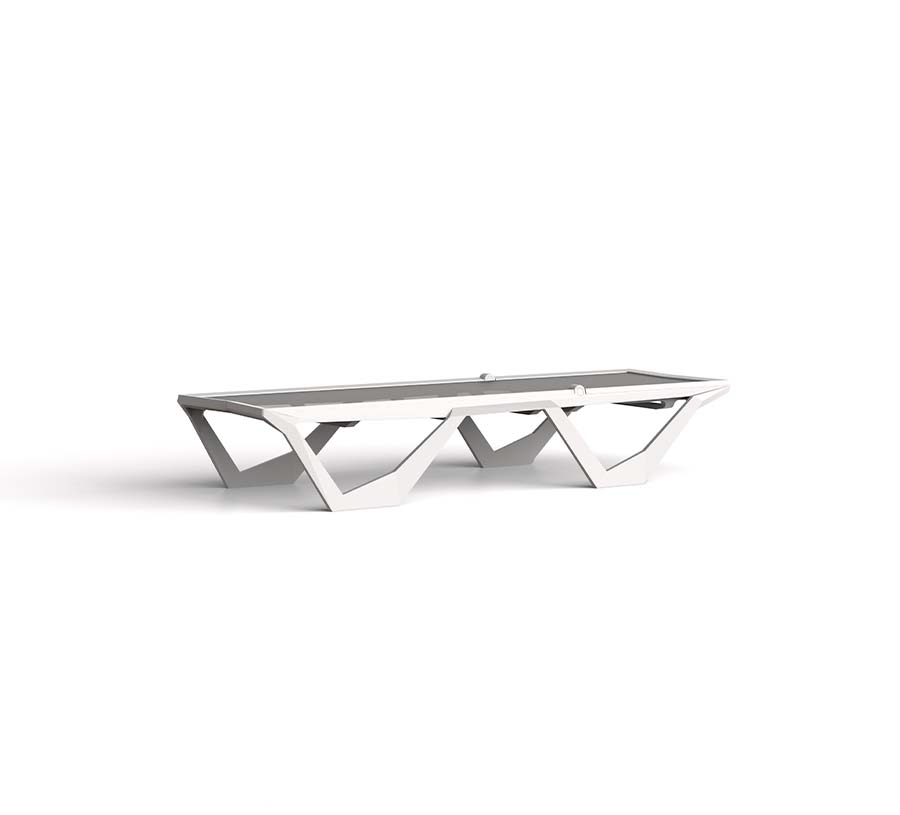 The sun lounger
This design brings together modern style and outdoor functionality. Crafted from injected polypropylene and reinforced with fiberglass, its defining features are its geometric, angled, and faceted shapes.
The stool
This collection is more streamlined, elegant, and refined. It is versatile, suitable for various settings such as dining rooms, meeting rooms, celebrations, and lecture halls. Additionally, it can add a touch of sophistication to outdoor spaces, creating a magnificent ambiance.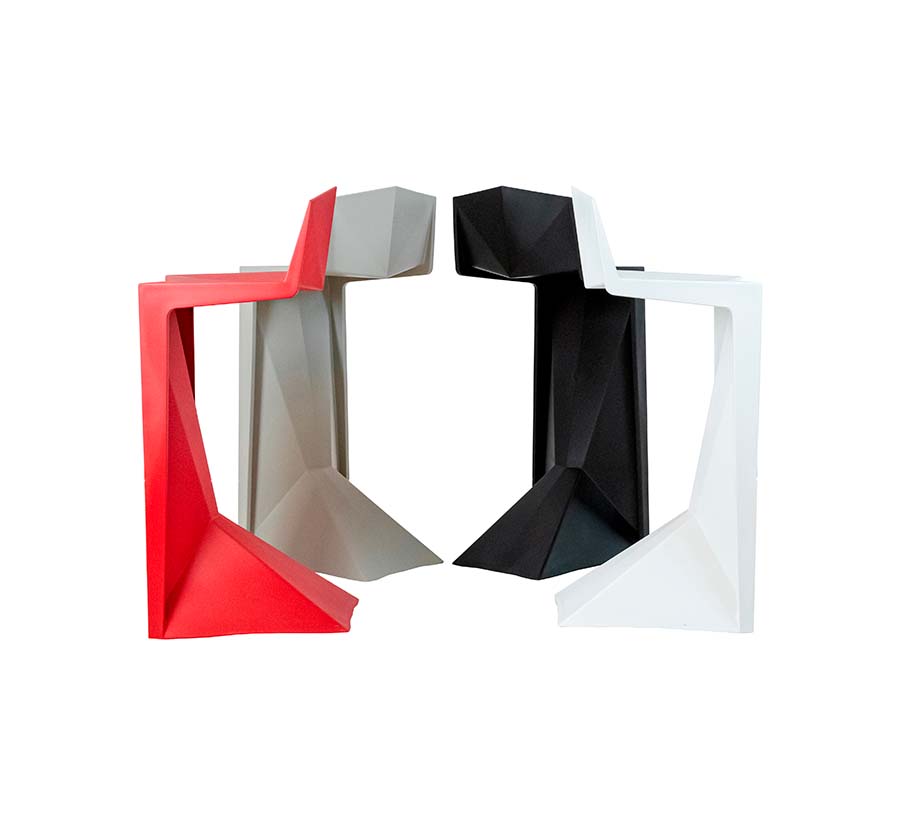 Designer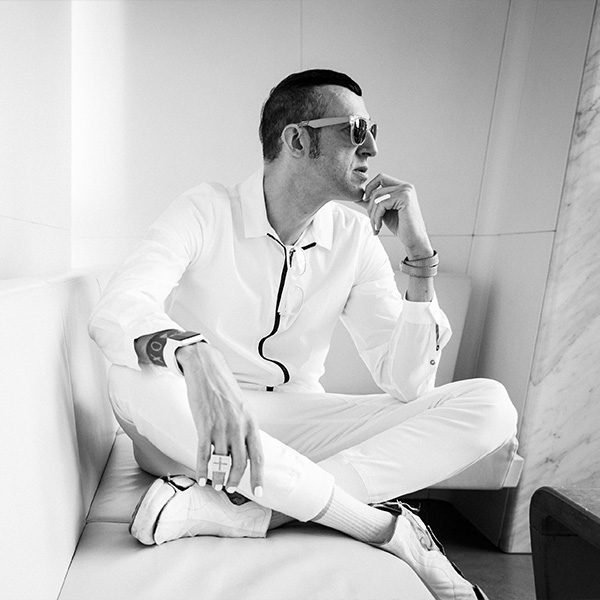 Karim Rashid
Karim Rashid is an industrial designer and interior architect. His designs include luxury goods, furniture, lighting, surface design, brand identity and packaging. Times magazine has described him as the "most famous industrial designer in all the Americas… In his spare time Karim's pluralism flirts with art, fashion, and music and is determined to creatively touch every aspec to four physical and virtual landscape." Karim Rashid is one of the most prolific designers of his generation. Over 3000 designs in production, over 300 awards and working inover 40 countries attest to Karim's legend of design.
View designer
Interested in this collection?
If you wish to receive more information about this collection, you can contact us through this form.