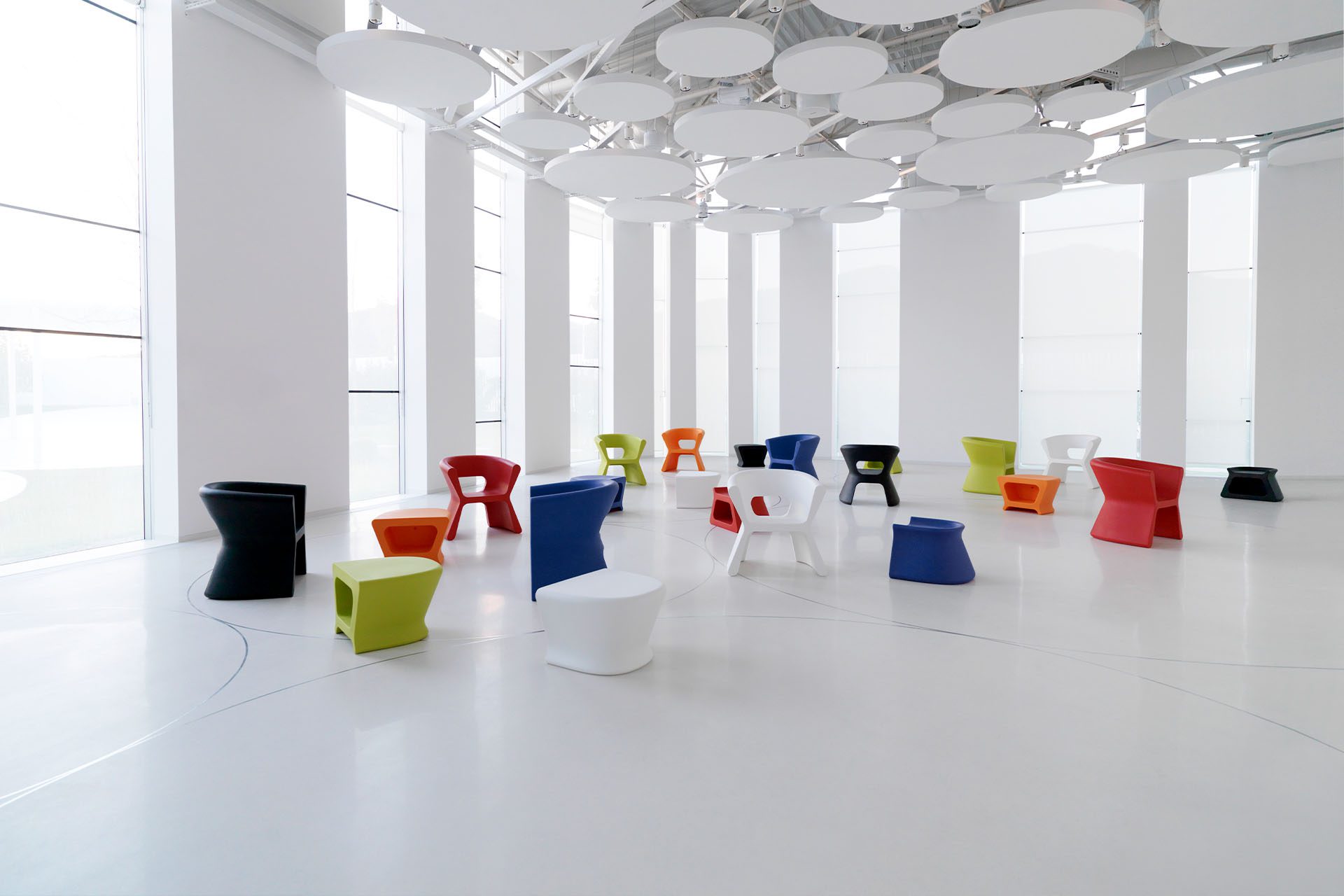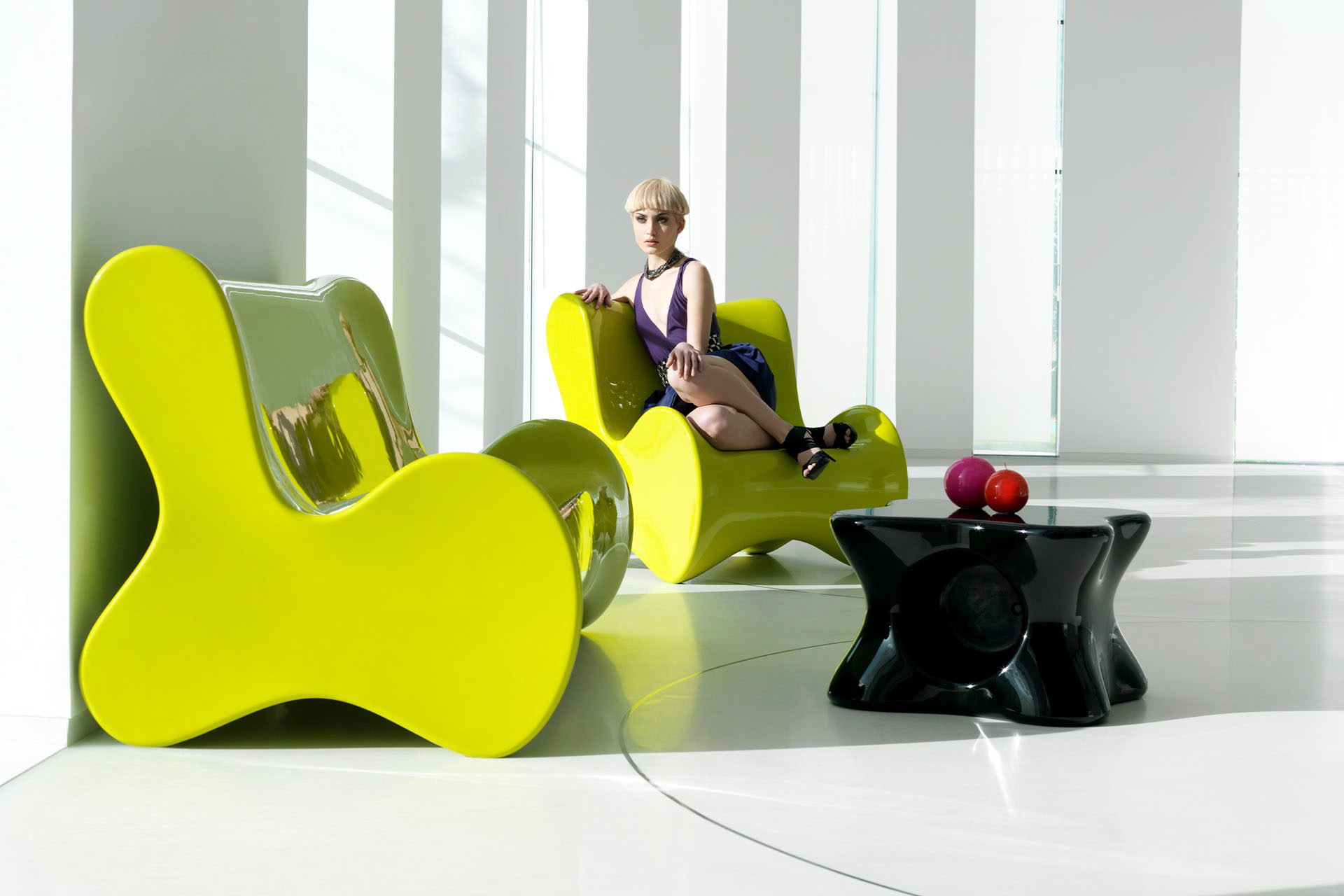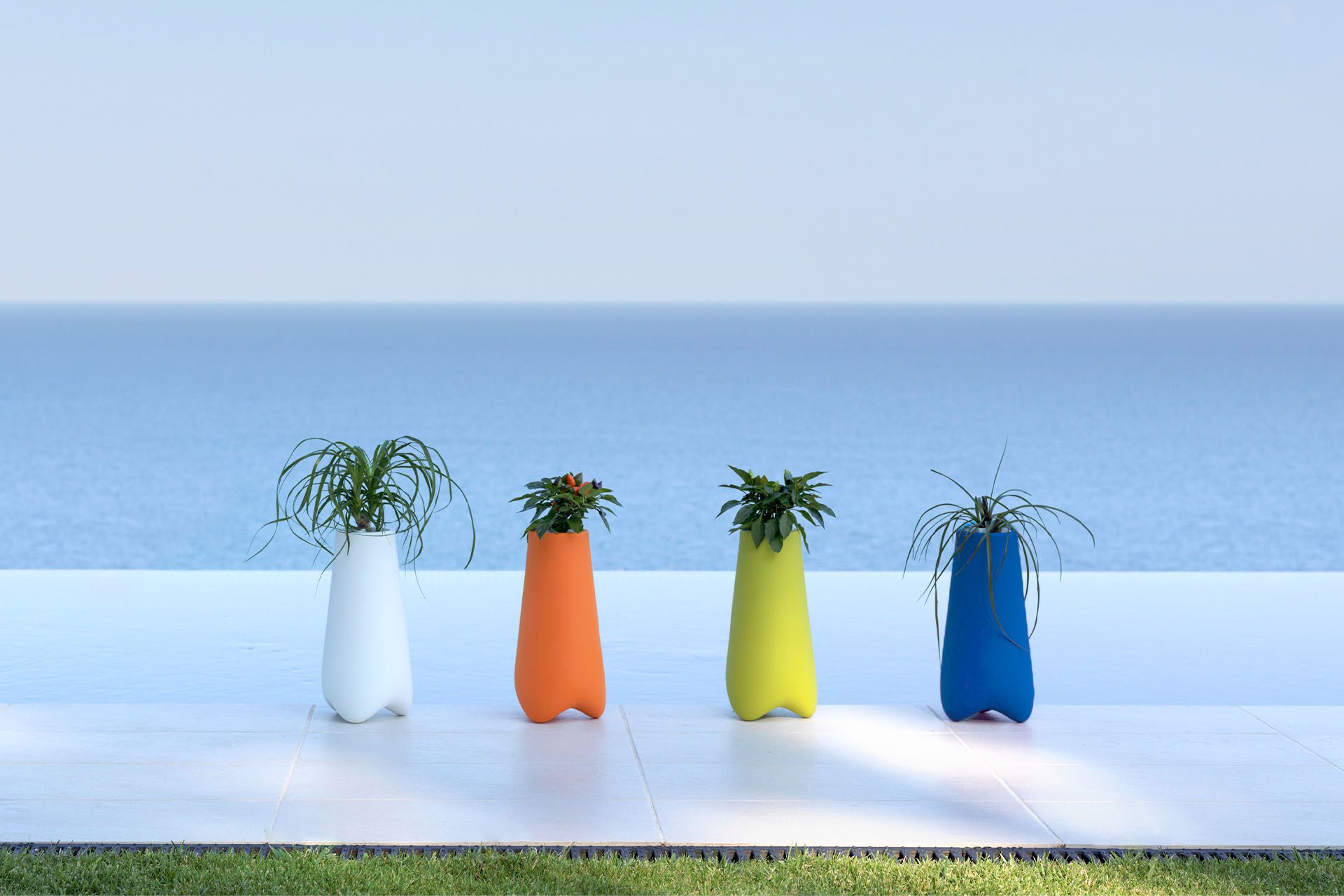 Pal is, as the name suggests, a friendly and modern line of indoor & outdoor furniture design by Karim Rashid for the Spanish brand Vondom. This collection features a range of design furniture that is exclusive, minimalistic, and comes in a variety of colors.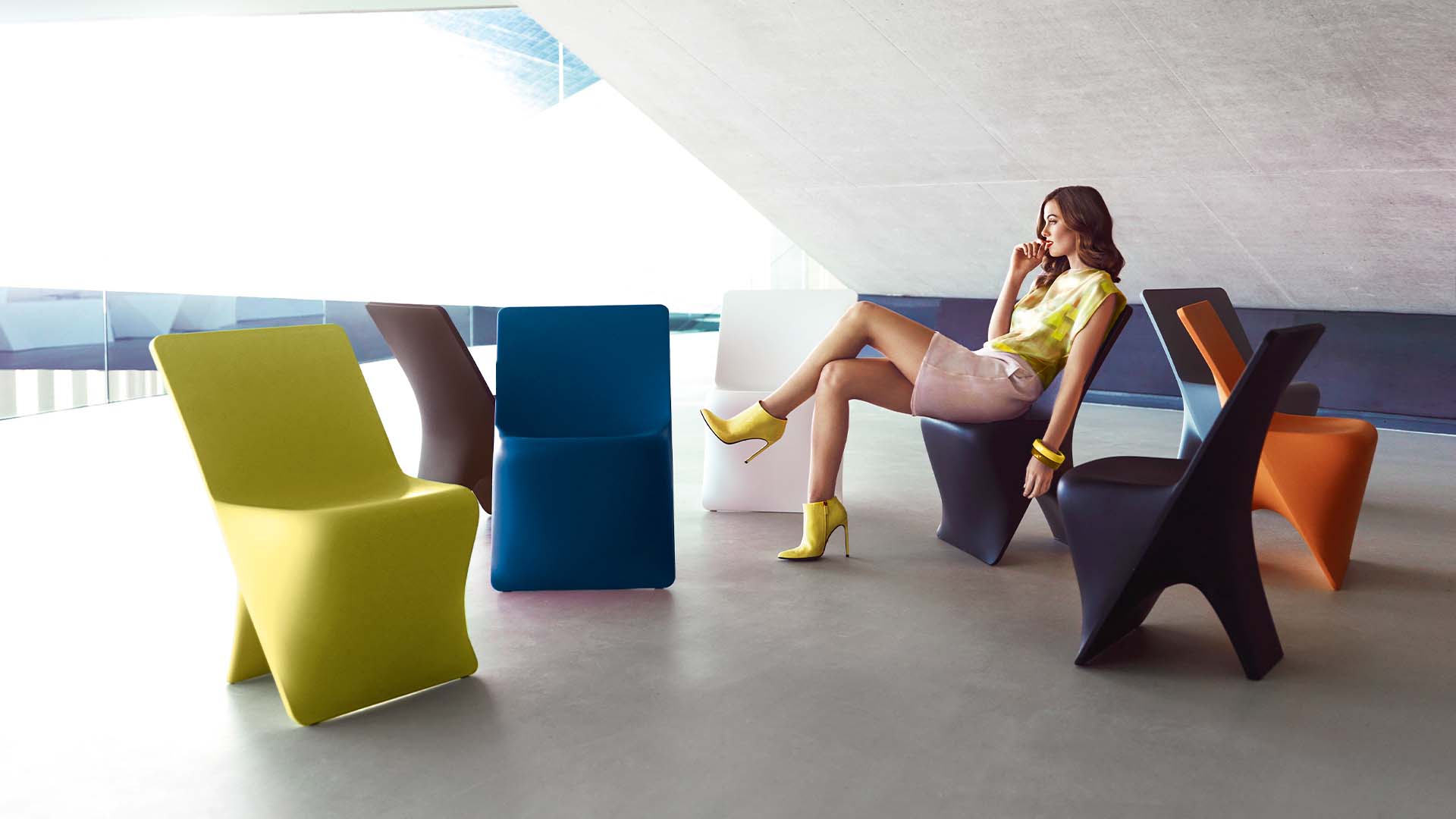 Pal indoor & outdoor furniture collections
The collection maintains a constant flow of similarity between the different objects by revolving around the minimal iconic shape at the front of the object.
The Pal stool is a versatile piece of furniture that is multi-functional. It features storage space, and when flipped over, it can function as a small side table. When two Pal stools are placed together, they become a larger coffee table. The stool also has a hole in the lateral plan that can be used as additional storage space.
The Doux and Sloo collections are notable for their planters, tables, and versatile chairs that add a modern touch to any space. These collections bring an avant-garde aesthetic to the forefront.
The Kannelloni, Spaguetti, and Vlek collections feature planters with futuristic shapes, which are available in a wide range of finishes and colors that make them suitable for both indoor and outdoor spaces.
The Pal collection is a unique and innovative addition to any indoor or outdoor space. Made with high-quality polyethylene resin using the rotational molding technique, these pieces are not only durable but also visually striking. They introduce a new aesthetic concept to furniture design, making them ideal for use in hotels or private residences.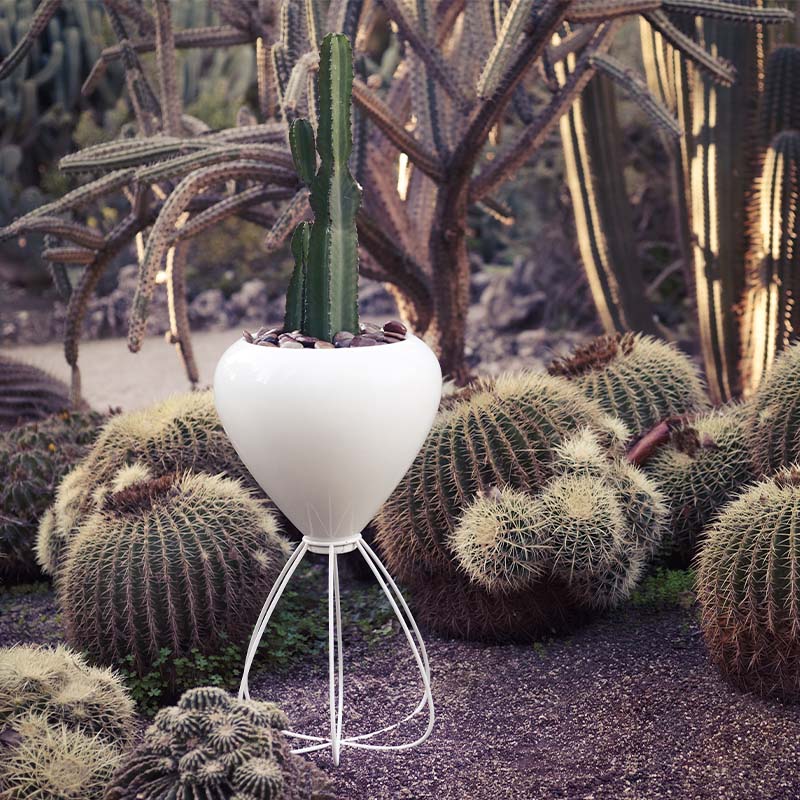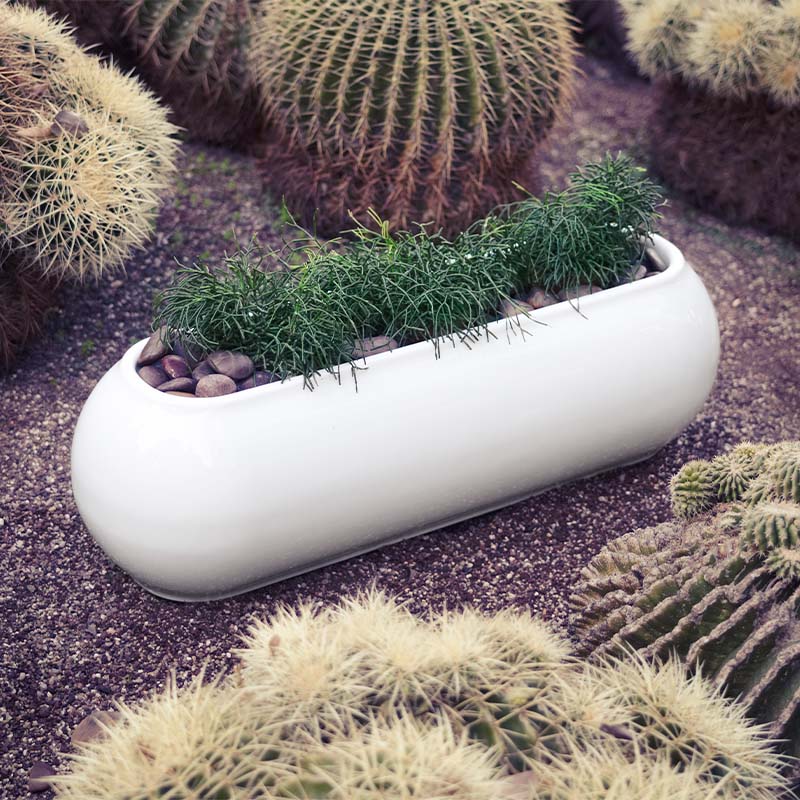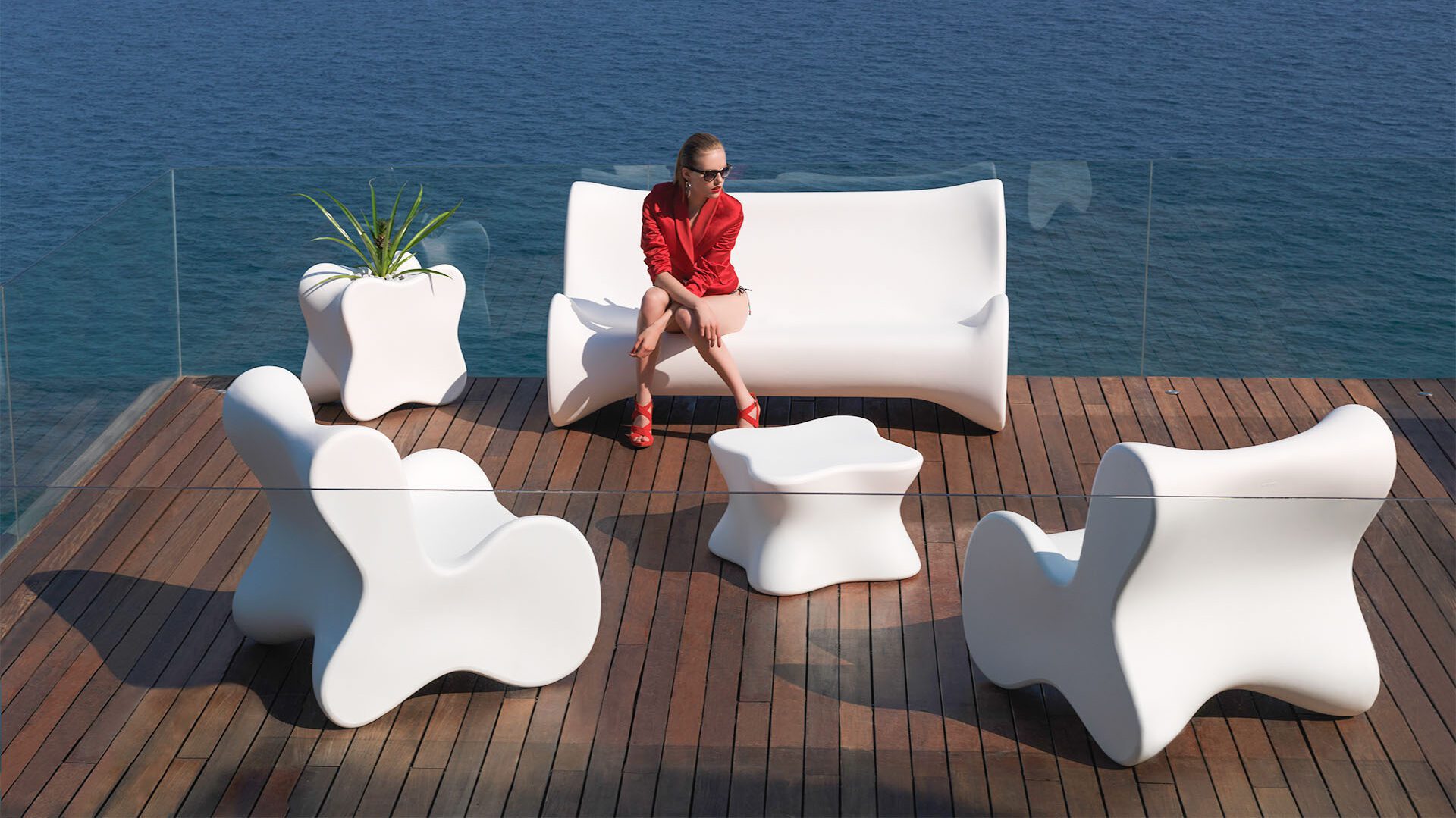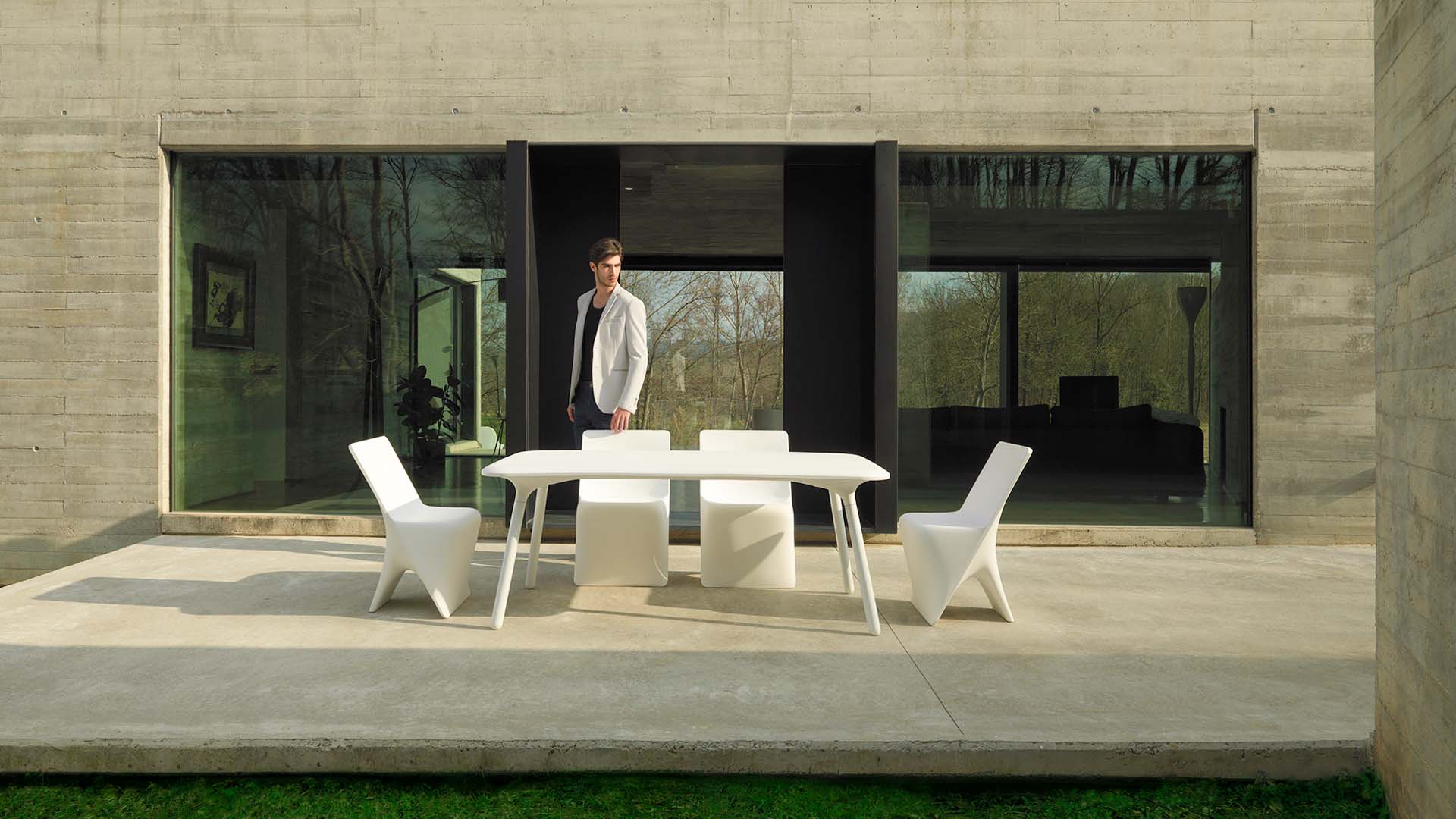 Designer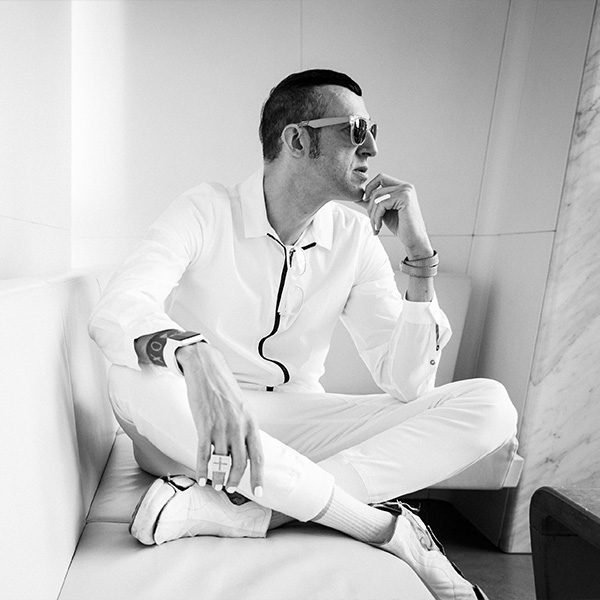 Karim Rashid
Karim Rashid is an industrial designer and interior architect. His designs include luxury goods, furniture, lighting, surface design, brand identity and packaging. Times magazine has described him as the "most famous industrial designer in all the Americas… In his spare time Karim's pluralism flirts with art, fashion, and music and is determined to creatively touch every aspec to four physical and virtual landscape." Karim Rashid is one of the most prolific designers of his generation. Over 3000 designs in production, over 300 awards and working inover 40 countries attest to Karim's legend of design.
View designer
Interested in this collection?
If you wish to receive more information about this collection, you can contact us through this form.