Roulette Collections, designed by Eero Arnio is a playful rocking chair specifically designed for children. This whimsical piece is suitable for outdoor use and can withstand even the most inclement weather conditions, while also being suitable for indoor use.
The Roulette rocking chair design
According to Eero Arnio, the most common, fascinating, and challenging object for any designer to create is a chair. Home chairs often feature four legs, while stools typically have three and office chairs come with two or even a single leg. Alternatively, certain plastic chairs do away with legs altogether, with the body of the chair doubling as the leg.
When Eero set out to create a chair for Vondom, he envisioned a design where the chair's leg would be an integral part of its body. Additionally, he was keen on exploring fresh possibilities in chair design through the use of a rotation mold technique.
As a fan of rocking chairs, Eero decided to utilize the rotation mold technique to create a unique design that rocks in all directions and spins on a single point of contact with the ground. Thanks to this approach, he was able to achieve a distinctive rounded shape. The chair's high armrests offer a sense of safety during spins and provide ample support while seated.
Eero sought a name for the chair that would have a universal appeal and instantly evoke the spinning motion. This led him to choose the name "Roulette".
Designer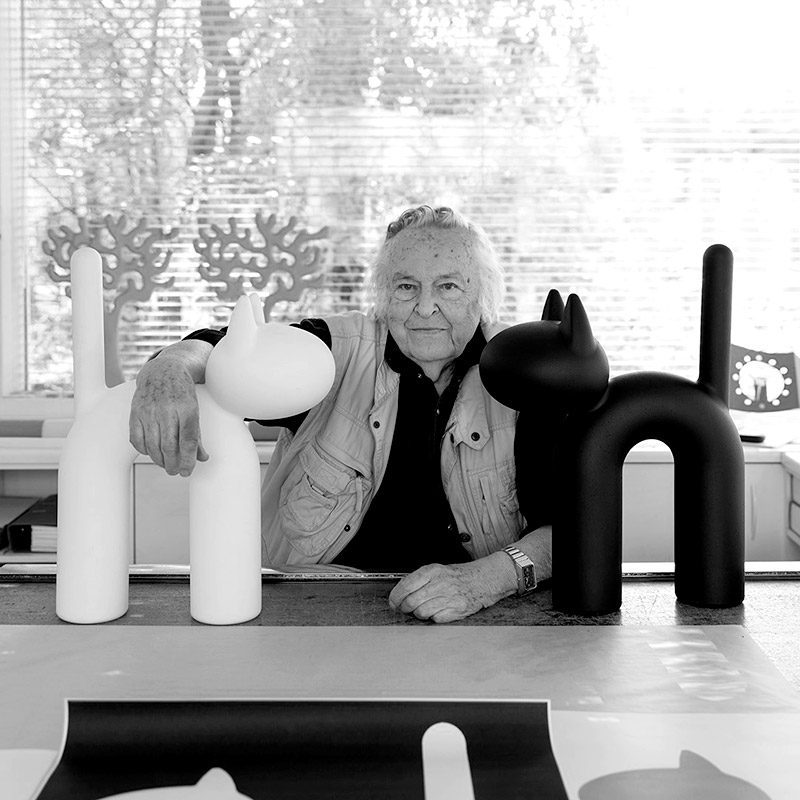 Eero Aarnio
Plastic pioneer master and a living legend of modern design. His now iconic plastic creations include the Ball (1963), the Pastil (1968), and the Bubble (1968) chairs which echo the pop culture and spirit of their time. Many of Aarnio's works are included in the world's most prestigious museums, including Victoria and Albert Museum in London, MoMA in New York and Vitra Design Museum in Weil am Rhein.
View designer
Interested in this collection?
If you wish to receive more information about this collection, you can contact us through this form.