The master Eero Aarnio creates the Peacock Collection, his first piece for Vondom. A planter with a unique and amusing symbolic design.
The story behind the design planter
As described by its creator, Eero, peacocks had a significant presence in his childhood, despite their distant origin from Finland. Eero grew up in close proximity to the Helsinki zoo, situated on an island where the peacocks, originally imported from India, roamed freely due to their poor flying abilities.
Eero was both fascinated and frightened by the peacocks in the zoo because they were bigger than him when they fanned their tails.
Eero's childhood memories of the peacocks at the zoo inspired him to create this new planter design, which holds great symbolism for him. Naturally, he named it "Peacock," thus reuniting with the figure from his childhood. Vondom admires Eero Aarnio's iconic and timeless creations.
Designer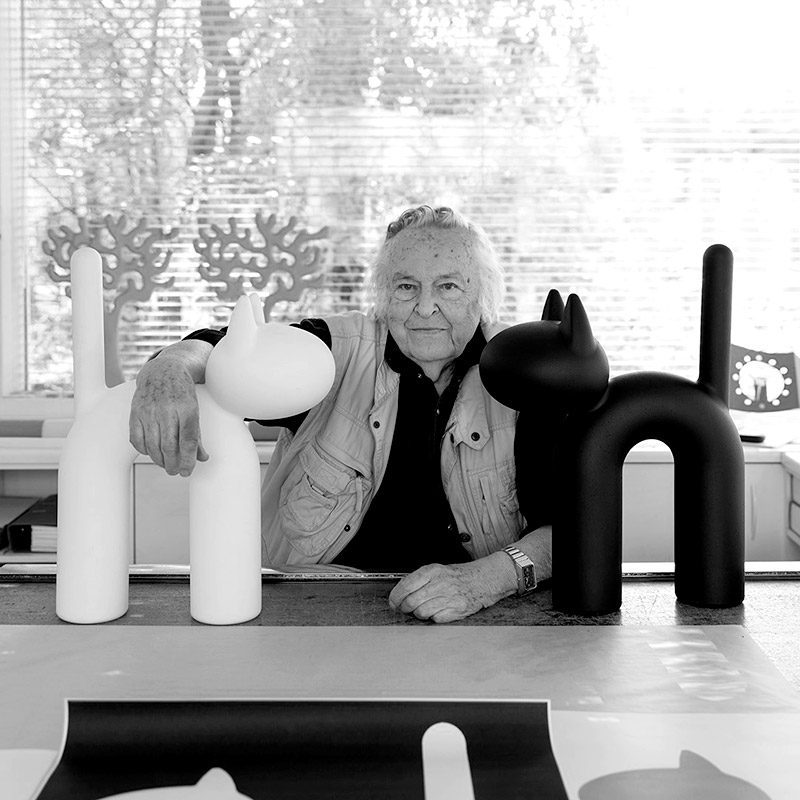 Eero Aarnio
Plastic pioneer master and a living legend of modern design. His now iconic plastic creations include the Ball (1963), the Pastil (1968), and the Bubble (1968) chairs which echo the pop culture and spirit of their time. Many of Aarnio's works are included in the world's most prestigious museums, including Victoria and Albert Museum in London, MoMA in New York and Vitra Design Museum in Weil am Rhein.
View designer
Interested in this collection?
If you wish to receive more information about this collection, you can contact us through this form.